Top 5 Reasons- Why Do Men Cheat on Their Wives?
Q: Why is it that men cheat on their wives after years of loving companionship?
A: They're jerks.
As much as we'd love to end the article right here and act like that's the only reason available to us, we all know it's much more nuanced than that. If a man cheats, he certainly did something wrong and there's no excusing that. But there is definitely more to discuss on the topic. There are many layers to peel back and consider before jumping to the far too simple answer of "men are jerks."
1. They have low self-esteem
This may seem counterintuitive. If someone has low self-esteem, it doesn't make sense that they'd be approaching and hooking up with random women, right? But that's only one angle to look at this self-esteem issue.
Their low self-esteem may have them feeling less than their marital counterpart. They might look at their wife and think, "I'm such a loser, I can't even get my wife to have sex with me." This spiral of negative thought may lead to them going out to see if they've "still got it". They may seek attention from other women to try to make themselves feel better about the lack of love at home.
2. They don't know what they have
After years of being in a relationship, a guy could easily forget what he has at home. He could consciously understand that his wife is attractive, smart, and funny, but the time that has passed tends to dim the brightness that used to be at the top of his mind.
When a new woman is hired at work or if a pretty new neighbor moves in, the novelty of her presence may fog his memory of why his wife is so great. Before you know it, he may be drooling over someone new while his wife is still the knockout that he married.
When he comes to―whether he steps out or not―and remembers why his wife is so great in the first place, he will feel terrible. But it may be too late for some, as they realize how good their marriage was from the start.
3. A loss of passion makes it easier to stray
The more time that you are in a committed relationship, the more things you have to be aware of in terms of keeping it strong and vibrant. One of the things that tend to diminish is passion, which can lead to many bumps in the lifelong road of marriage―including cheating.
When the passionate fire that once roared lessens to just a flicker, guys could start looking elsewhere for that type of connection. The thing about passion is that it can be easily found. One night stands and affairs can supply a man with the dosage that he yearned for because of how fresh, new, and ultimately dangerous it is. If things at home are on the rocks, it will make it that much easier to justify giving into the temptation. His heart will race and before he knows it, he'll be lost in the moment that will lead to his marriage's demise.
4.There's a communication breakdown
Having an affair to fulfil a gaping passionate void is only one void that might need filling. Alongside the passion-driven decision to cheat, a man may cheat because there's a communication breakdown between him and his wife.
He may feel unwanted.
He may feel unneeded.
He may feel like he's not being heard.
With that said, this doesn't give him a free pass to find the next pretty woman he sees and take her to the nearest hotel. Communication is a two-way street. If he feels like he's not being heard, he needs to speak up about it. If he feels like his needs aren't being met, he needs to voice that opinion.
Allowing the lack of communication to snowball to a place where cheating is a result is just as much his fault as it is his wife's.
5. He wasn't ready for marriage
A lot of guys just see marriage as another level of a relationship.
"Well, we dated for a couple years, been living together for about 9 months, I guess it's time we committed to a lifetime together…"
Although it is a continuation of a committed relationship, marriage is signing up for a lifetime of being with your partner. It's a lot to think about and consider, and nothing you should rush into.
Some guys may just be too young when they decide to tie the knot. You change so much in your 20s and 30s that it was only a matter of time before there was some distance created between you and your wife.
Some guys may not realize that they're signing up for "I'm going to have sex with this one person until I die." I mean, they're not morons, they conceptually get that notion. But they may not know how real it is until later on in a marriage.
Some men could just be saying their "I Do's" before they ever should. If that's the case, the moment he and his bride are pronounced man and wife, a ticking time bomb is set and it's only a matter of time before the person who wasn't really ready to get hitched shows up.
There's still no excuse
This article isn't a list of excuses that men can use to justify their adultery; it's simply some examples of what could cause men to do stupid things.
Men cheat. Women cheat. Nobody's innocent. But if two people decide to stick it out for the long haul, they should know what they're signing up for.
Use this list as possible signs that you can work on your relationship. If there's a lack of passion, light the fire. If there's a lack of communication, sit down and talk. Use this information as a preemptive strike against what could lead to someone cheating on the other.
You can make it through.
Share this article on
Want to have a happier, healthier marriage?
If you feel disconnected or frustrated about the state of your marriage but want to avoid separation and/or divorce, the marriage.com course meant for married couples is an excellent resource to help you overcome the most challenging aspects of being married.
More On This Topic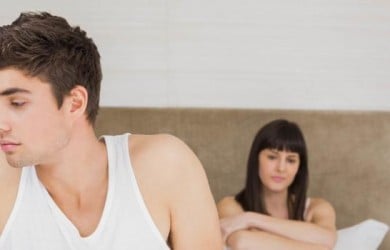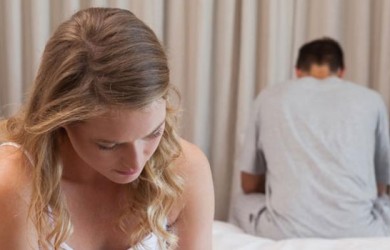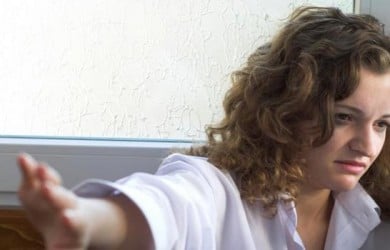 You May Also Like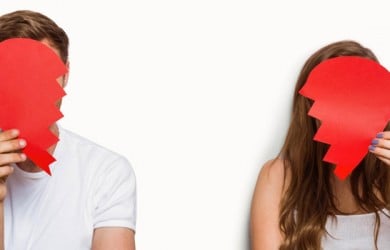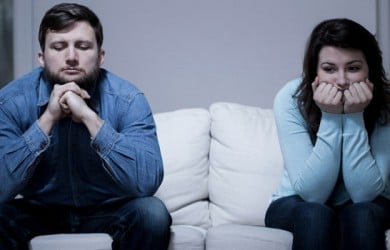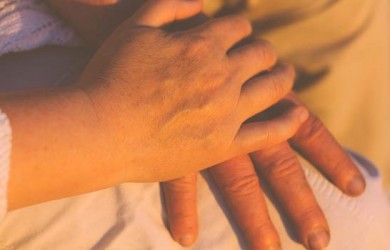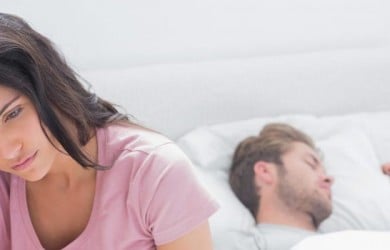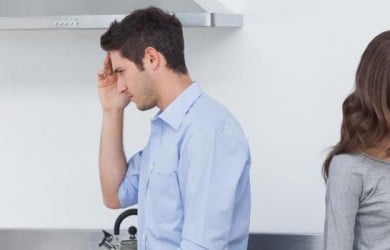 Popular Topics On Marriage Help