10 Possible Reasons Why Do Men Have Affairs?
The absolute answer to the question about why men have affairs is essentially summed up in the idea that either they fear no repercussion or they are psychopathic.
They are offered an opportunity that they refuse to resist. It may simply be the heat of the moment and a wholly unconsidered situation.
But the fact is that any man who engages in cheating is a willful participant who could have chosen to do otherwise. Let's stop romanticizing and excusing the reasons for infidelity in marriage.
With that in mind, the actual reasons why men have affairs are most often self-destructive. They are not unconscious hormones driving to a reasonable pre-ordained purpose.
They are individuals with will who decide to take advantage of a momentary opportunity — come what may.
The act of having an affair is selfish, unconscionable, malicious, trite, and sad. In a moment where men are offered the opportunity to be the white knight, they choose to be the clown or evildoer.
The pitiful thing is that everyone, including the wronged partner, will look for an excuse that makes the behavior tolerable rather than the ugly act it is.
Why men have affairs- because they decide that the benefit of momentary bliss and display of conquest outweighs the repercussion of the action.
Either that or they are too childish, irresponsible, and unconscious to realize that their actions have side effects. In either case, there isn't much chivalry or self-control. The letter spells out a map for other potential issues, like abuse.
Related Reading

: 

30 Reasons Why Men Cheat – Expert Roundup
Why do affairs usually happen?
The reasons listed in the article usually lead people to start an affair in the first place.
These reasons for extramarital affairs can cause a man to cheat on his partner for a number of different reasons but it all boils down to the fact that they are feeling neglected or undervalued in their relationship and are trying to find love elsewhere instead.
Most people who first start cheating on their partners will usually do so because they are unhappy with the way that things are going between them.
They had been feeling like they were not being appreciated enough for all of the things that they had done for their partner, or they simply felt like they were not getting enough attention.
They were tired of not being able to express their love for their partner properly and wanted to find someone who could give them the attention that they craved instead.

10 reasons why men cheat
It is boredom/dissatisfaction, curiosity, and lack of communication. There is no other reason on the planet that a level-headed man will seek adventure in a relationship where he admits to having a wavering moment.
1. Boredom/Dissatisfaction
Why men have affairs?
A married man having multiple affairs could be because of a lack of sex at home, either in frequency or longer-term abstinence. This can undoubtedly drive a man to seek more physical fulfillment elsewhere.
Additionally, in many cases, an emotional void can become the primary cause of cheating in a relationship. Sex might not even be a concern for men in such cases.
A man may be dissatisfied with physical affection and intimacy in the relationship. Likewise, he may find the relationship lacks some of the qualities it once had.
Every relationship goes through cycles – dissatisfaction, if not immediately addressed, can create a downward-sloping path to the dissolution of the relationship.
Related Reading

: 

Sexless Marriage Effect on Husband: 15 Ways No Sex Affects a Man
2. Curiosity
History has been filled with instances where men and their curiosity have gotten the better of them.
Moreover, the sheer pleasure of sexual encounters is so powerful that animal and human studies have revealed that sex takes precedence over food and concerns for health.
Combining such curiosity and sexual urge is only a recipe for disaster and infidelity.
3. Lack of communication
Lack of effective communication between a couple has been associated with many challenges in a relationship.
People change and grow throughout life, and sometimes this means they will change and grow away from one another for a short period.
If a man is unable to make adjustments or does not feel his partner is willing to, then he might seek that positive communication with someone else.
It is not uncommon for a person who cheats to indicate that the person they chose to be with was willing to listen when their spouse was not.
In this video, Relationship Theory, Lisa and Tom Bilyeu discuss patterns of negative behavior in your relationship and how to fix them for good so that you can communicate together in a healthy way:
4. Feeling insecure about their masculinity
Men who have affairs tend to feel insecure about their masculinity. This is because they think that by cheating, they can prove to themselves and others that they are manly.
5. Looking for attention
If you wonder why do men cheat on their wives, know that men who are feeling neglected are more likely to cheat on their partner because they want their partner's attention.
They think that by getting attention from their cheating partner, they will be able to fill the void that they have been experiencing in their relationship.
6. They want to experience new sensations
Men tend to cheat on their partner when they are bored and are looking for new experiences. This is because they feel that their partner with no longer exciting to them and they want to try new sensations which can help them get over this feeling.
7. Low self-esteem
Research shows that men who are lacking in self-esteem are more likely to cheat on their partners. This is because they want to feel better about themselves, and thus, they think that they can achieve this if they get the attention of an attractive woman who they would not have had a chance with before.
Related Reading

: 

10 Ways On How Low Self Esteem Affects a Relationship
8. Guilt
Some studies have also indicated that men who feel guilty about what they have done are more likely to cheat on their partners. This is because they think that they will get over their guilt if they have sex with another woman and then tell their partner about it afterwards.
Thus, they try to act all innocent and hope that their partner will believe that they are telling the truth.
9. The need to be loved by someone
Research has shown that some men choose to cheat on their partners because they want to have someone to love. They want someone who they can trust to be with them no matter what and who will love them for who they are and not who they want to become.
10. Feeling overwhelmed by the relationship
Men tend to cheat when they feel overwhelmed by their relationships. This happens because they are no longer able to cope with the pressures that they are facing in their relationships, and this is causing a lot of problems for them.
More questions on why men have affairs
Check out further questions on why does a married man have an affair:
Why women associate with engaged men
One of the more curious aspects of why do people cheat in relationships or why men have affairs is: why do women choose to have relationships with men who are already engaged?
This two-way street is a curiosity that seems to fail to be addressed. A woman engaging with a man who willfully accepts tainting a current relationship is not at all a prospect for long-term involvement.
If a woman proves to herself that a man will allow himself to commit the ultimate betrayal, what is her interest? To have a relationship with a man who might well do the same thing to her? Or is everything based on endorphins?
As soon as the gateway of infidelity opens, the possibility of 'eternity' should be seen as closed.
There is no satisfactory reason why do men cheat on their wives, a woman he respects. And there is no reason for a woman to respect a man who cheats with her or on her.
Men cheat because it is acceptable- Is it true?
The short answer to "why men cheat and lie" is that society welcomes it. "Welcomes" maybe a little strong, but in excusing and not renouncing, infidelity is the same as a welcome.
No woman who has ever cheated or been involved in infidelity by encouraging a man who is already in a relationship needs to ask the question because they are inherently part of the problem.
But let's take the unusual circumstance that a man and a woman who have never cheated on one another and have dedicated their lives mutually to forming a family experience a problem where the man decides to "seek adventure."
What is his 'reason'?
Related Reading

: 

10 Most Common Types Of Cheating In A Relationship
What age group has the most affairs?
According to research that has been conducted by social scientists around the world, it has been found that there is a peak when it comes to the number of affairs that people of a particular age group have throughout their lives.
20% of married people over the age of 55 have engaged in extramarital sex, while only 14% of couples under 55 are said to have cheated. However, not all individuals experience this peak at exactly the same time and some people will experience it at different times in their lives.
Marital counseling may be a good option for couples who are trying to work through their issues but are not having much success in doing so on their own. A counselor can help them to improve their communication skills so that they can learn how to interact with each other in a more productive and positive way.
Final words
The most difficult admission, in this case, would be admitting to a trusted partner that he was drawn to a sensation of wandering.
Therein likely lies the biggest problem. For cheating to never occur, a partner needs to trust his spouse with the fact that he may find other women attractive.
Imagine a conversation where a man says to his wife, "did you see [xyz]? she looked beautiful!" And imagine the spouse who does not take that as an affront, a swipe at her beauty, and a net cast for infidelity.
The one thing that will change the focus from thoughts of infidelity has to be mired in the idea of unbounded loving trust, admission, sharing, completion, and intellectual adventure.
No man given a boundless opportunity to fantasize will need to seek another level of intimacy outside of a relationship.
If he can share his fantasy rather than explore it, he will likely not stray. The difficult question is if the relationship can withstand the admission.
Share this article on
Want to have a happier, healthier marriage?
If you feel disconnected or frustrated about the state of your marriage but want to avoid separation and/or divorce, the marriage.com course meant for married couples is an excellent resource to help you overcome the most challenging aspects of being married.
More On This Topic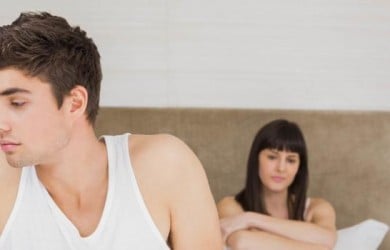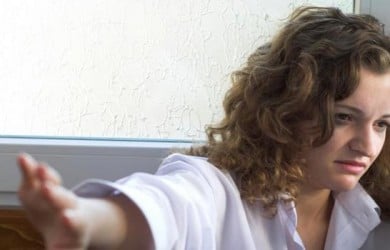 You May Also Like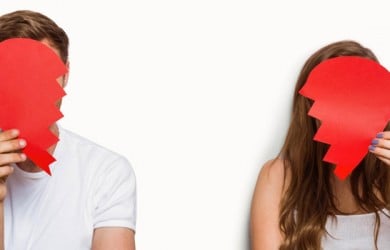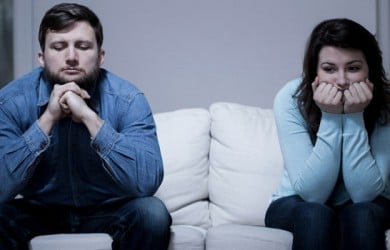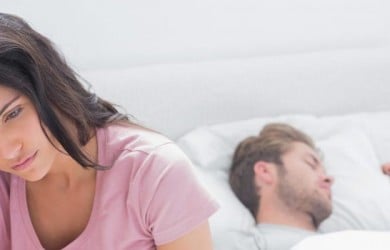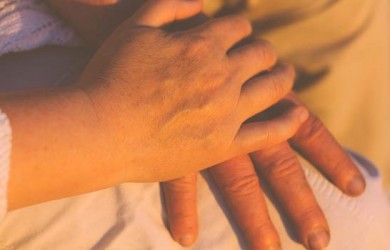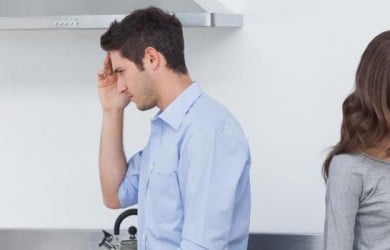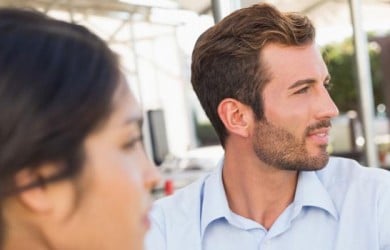 Popular Topics On Marriage Help