How a Woman Feels After Being Cheated On
It sounds like an insensitive question, but if a man truly knows how a woman feels, then he is either a pompous creature or a sadistic prick. So let's give them the benefit of the doubt and tell them how a woman feels after being cheated on.
This entire article sounds like it's barking up the wrong tree. After all, anyone with half a brain would know how a woman feels after being cheated on. Infidelity statistics prove otherwise,55% of the men do actually cheat. That means in reality, infidelity figures are 4-5 times more than it really is. It also means a lot of people do have less than half a brain, and most of them are liars to boot.
Let's try to educate them and maybe, just maybe, some of them return to reason and change their ways.
Betrayed, is what a woman feels after being cheated on
All relationships are based on commitment, a promise from the person they trust and love. Marriage vows and other commitments vary on the wording, but it mostly includes something like this.
Loyalty – Most Christian societies will include the promise of fidelity. The couple promises that they will remain physically and emotionally attached only to one another.
Protection and responsibility – The couple promises to protect each other and take it upon themselves to be responsible for each other's welfare.
Forever – The promise holds true as long as they both draw breath.
Having an affair, regardless of how shallow it is, betrays all three promises. The first and the last is self-explanatory. The second promise is broken because the man is consciously hurting their partner. It's hard to imagine how a woman feels after being cheated on, after losing the trust to fulfill three simple promises.
A woman feels abandoned
This is where most of the fear of being cheated on comes from. The woman feels that once replaced by someone else, she is no longer needed, wanted, and will eventually be discarded.
It hurts her pride as a woman and worth as a person. She would feel that all her love and efforts are in vain. It is like losing in the Olympics after giving it your best. The worst part of this is the person they trust the most is the same person who hurt them. Having invested so much of herself in the relationship, she also lost her most significant support pillar.
A woman feels disgusted
There are warning signs you're being cheated on. A change in routine, increase in important after-work activities, lack of interest, and many others. A woman's intuition is quick to pick up on all the subtle changes that point to infidelity.
If there is still trust in the relationship, the woman will ignore her gut instinct and put her faith in her man. She will overlook the red flags hoping she is wrong. After all, accusing their man without evidence is inviting an argument she can't win. If it does turn out that the man isn't cheating, it would needlessly damage the relationship.
When there's smoke, there's a flame. If the affair goes on long enough, it will eventually be discovered. Once the suspicions are confirmed, and the man is cheating, disgust is what a woman feels after being cheated on.
She is disgusted that the man she loves is sleeping around. She is disgusted that their relationship is insignificant, and the worst part is she is disgusted that she ignored the signals and it's been happening for quite some time.
A woman feels angry
Most people would feel angry after they were betrayed, abandoned, and screwed over by some other woman. Women are not an exemption. There are even women that go to extremes such as Lorena Bobbitt. The reason why she did it is not because of an affair, but there are others who followed her example.
Modern society talks a lot about anger management, emotional intelligence, and civil liberties. It doesn't change the fact that a big part of our lives is controlled by our emotions. A lot of our life-changing decisions are influenced by our feelings.
So don't act surprised when a man has a close encounter with sharp scissors.
A woman feels depressed
A woman enters a relationship and marriage going all-in with their life hopes and dreams. Infidelity shatters those dreams, and the long term effects of being cheated on could include depression.
If children are involved, all sorts of thoughts come into their minds regarding how their children would deal with a broken family. A single parent and blended families are no longer unusual, but there's still a point in time that is difficult for young children.
The unpleasant experience the family goes through because of cheating can have lifelong consequences.
It's depressing for women to think that their family and children are suddenly faced with a bleak future. No loving mother will want that for their kids.
A woman feels confused
We have already listed a few things a woman feels after being cheated on. There are others such as shame, fear, and anxiety. Put them all together, and it's a flood of emotions that can drive anyone crazy. It's hard to imagine how to trust after being cheated on by the person they love the most.
Trusting another person is difficult when a woman is confused and they do not even trust themselves.
A person's mental and emotional state after infidelity can range from a melancholic state to full-blown breakdown. Any man who would put a woman they care about through such an ordeal can't be trusted.
If we are to create a comprehensive list of what a woman feels after being cheated on, we will most likely use all the negative emotions in the dictionary. It would be easier to describe it as a hellish experience. It leaves a lot to the imagination, but that is fairly accurate since there's no single word that can describe the pain.
Share this article on
Want to have a happier, healthier marriage?
If you feel disconnected or frustrated about the state of your marriage but want to avoid separation and/or divorce, the marriage.com course meant for married couples is an excellent resource to help you overcome the most challenging aspects of being married.
Learn More On This Topic
You May Also Like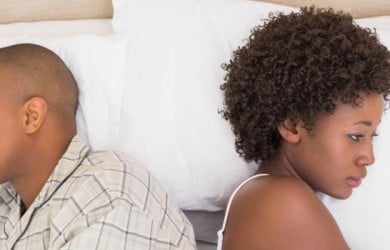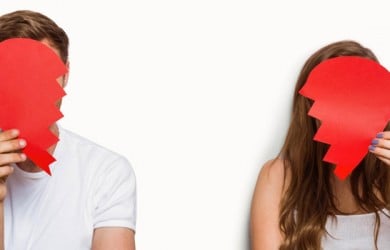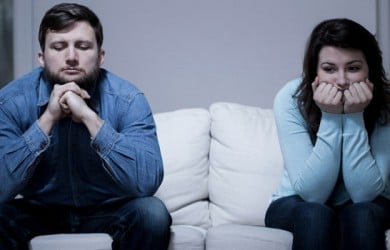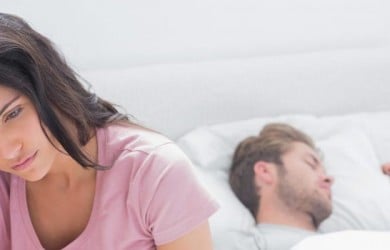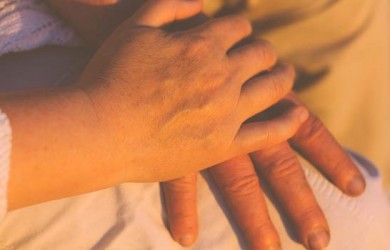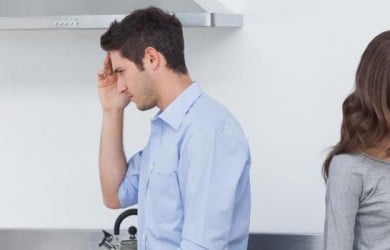 Popular Topics On Marriage Help