Our Editorial Process
Empowering healthy, happy relationships
At Marriage.com, our core values drive our deep commitment to enhancing every relationship journey. These values prioritize trustworthiness, accuracy, and relevance at every turn. Guided by renowned relationship experts, every piece we share is vetted for accuracy and depth.
Our aim is to present valuable information that resonates with everyone, regardless of where they are in their relationship journey.
Our Commitment to Accuracy, Relevance & Trustworthiness
At the heart of Marriage.com lies our core values: accuracy, relevance, and trustworthiness. These values ensure every piece of content we produce resonates with our readers. Here's how we ensure you receive the best:
Step 1: Creating Accurate Content
Our team creates content based on real-life experiences, expert insights, and current relationship trends. The content remains both relatable and understandable, ensuring that complex relationship challenges are communicated in an accessible manner.
Step 2: Strong Editorial Review
Once the content is created, our in-house editors review it for clarity, coherence, and relevance. They ensure that the advice and stories align with our mission to provide genuine and practical guidance.
We rely on reputable references, including academic journals, expert interviews, and trusted publications, which are cited clearly for transparency.
Step 3: Expert Review Board
Before publishing, our content is reviewed by a board of relationship and marriage experts.
They ensure that the advice given is not only accurate but also beneficial and in line with the latest research and best practices in the field of relationships.
Meet our passionate team of psychotherapists, psychiatrists, social workers, counselors, mindfulness coaches, and other esteemed mental health professionals and educators on our review board page.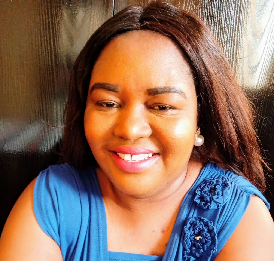 Marriage Mentor and Relationship Coach
Claimed
Christiana Njoku is a certified relationship coach and marriage mentor from the prestigious Institute for Marriage and Family Affairs in Stafford, USA. A seasoned relationship and personal development expert with years of experience in speaking and coaching on relationships with proven commendations and referrals from clients.
Learn More >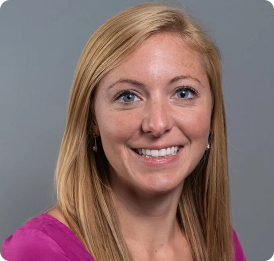 Licensed Clinical Social Worker
Claimed
Jenni Jacobsen is a licensed social worker with a master's degree in social work from The Ohio State University, and she is in the process of completing her dissertation for a Doctorate of Philosophy in Psychology. She has worked in the social work field for 8 years and is currently a professor at Mount Vernon Nazarene University.
Learn More >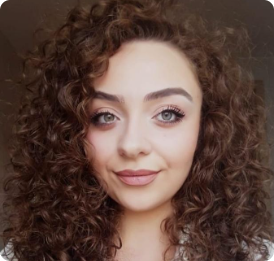 Licensed psychologist
Claimed
With a rich background in Counseling Psychology and Pedagogy, Silvana Mici is a licensed psychologist and certified coach dedicated to empowering individuals on their journey to a fulfilling lifestyle.
Learn More >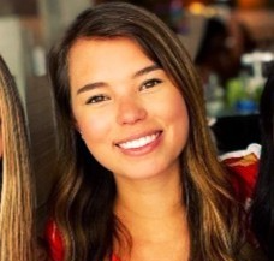 Licensed Clinical Social Worker
Claimed
Maggie has a background in psychology and social work, allowing her to work with several different populations of individuals. She is a Licensed Clinical Social Worker and specifically enjoys working with families, children and couples.
Learn More >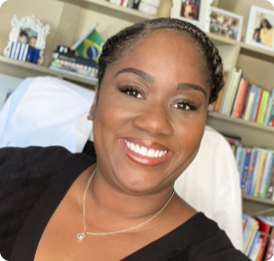 Kimberly Pulley-VanBuren
PhD, LMFT-S, LPC-S
Licensed Marriage and Family Therapist
Claimed
Dr. Kimberly VanBuren is a Licensed Marriage and Family Therapist and founder of the Balancing Act. With a Ph.D. in Organizational Psychology, she empowers individuals through counseling, articles, workshops, and speaking engagements, helping them achieve work-life balance and holistic well-being.
Learn More >
Step 4: Regular Content Updates
Understanding that relationships and advice evolve and valuing accuracy and relevance, We update our content frequently, ensuring it stays relevant, accurate, reflective of current relationship trends, and based on the feedback from our readers.
Our dedication to providing fresh and relevant content is shaped by 4 key practices:
Regular Check-ins
We frequently revisit our articles and advice, making sure they resonate with today's relationship dynamics and the latest insights from the world of marriage and partnerships.
Annual Collaboration Evaluations
Each year, we take a closer look at our affiliated partners. Any content associated with them is updated to ensure it remains in harmony with the values and standards of Marriage.com.
Staying Updated with Relationship Laws & Trends
Our team stays updated with the latest relationship trends, reflecting our commitment to trustworthiness and ensuring you're always in the loop with the most recent advice and findings.
Valuing Your Input
We deeply value your feedback and see it as a cornerstone of our content's integrity and relevance. Our editorial team, backed by relationship experts, promptly addresses feedback to refine and enhance our content, making sure it's always helpful for our community.
Content Credentials
Articles on our platform carry the following credentials to ensure clarity and trustworthiness:
An "Author" tag crediting the expert minds behind the content.
An "Updated" date showcasing when the content was updated for our readers.
An "Approved By" tag signifying that the content has passed the scrutiny of our Review Board or a licensed expert.
The Marriage.com Voice
With our values of empathy and trustworthiness, we turn relationship challenges into understandable content backed by expert insights, ensuring accuracy through expert-backed insights.
Our voice is both knowledgeable and empathetic, reflecting our commitment to stand by you in every phase of your relationship journey. We offer actionable advice and insights, aiming to help you take the path that's right for you.
Your Journey, Our Mission
Marriage.com, rooted in our core values, is more than just a website. It's a guide for your relationship journey. We want to equip you with the knowledge to decide what's best for your relationship. Your feedback ensures that we stay true to this commitment. If you ever spot inconsistencies or have suggestions, please reach out to editor@marriage.com.