Top 10 Signs Of Emotional Infidelity
What is an emotional affair or emotional betrayal?
Emotional infidelity in marriage works in subtle ways. Some even question if emotional cheating accounts for infidelity in marriage.
According to the statistics, 22% men and 13% of women have been unfaithful to their partners. A staggering 60% of marriages suffer the blow of infidelity over the lifetime of their marriage.
The article dives into emotionally cheating signs, and tips on how to survive emotional cheating for the betrayed spouse.
Before we deep-dive into emotional affair signs, here's a shot at answering what is emotional infidelity.
It starts out as two friends getting to know one another
Suddenly talk of work turns into a deeply personal conversation
Before you know it, you've begun fantasizing about what a romantic or sexual relationship might be like with this person who is not your mate.
It may seem innocent to share your thoughts and feelings with someone who you are not in a relationship with.
After all, how can it be an affair if you aren't physically cheating?
The truth is, getting emotionally attached to someone other than your mate can cause romantic feelings to rise. Want to know if you are unintentionally starting up with someone else?
Here are 10 signs of emotional infidelity
1. You feel understood by this person
Many emotional affairs begin when you no longer feel fulfilled or appreciated by your partner.
One of the evident emotional cheating signs is that you feel you can't talk to your spouse anymore, or that they don't care about your needs, goals, and feelings. With that comes the sudden need for appreciation and understanding elsewhere.
You start sharing things with this new person, Be it your co-worker, friend, or ex-lover, and feel understood by this person in a way you don't by your mate.
2. You go out of your way for this person
Do you find yourself rearranging your schedule to help this person out, even in the minutest way, where you wouldn't even head out to the corner store for your boyfriend or girlfriend without an eye roll?
That's one of the glaring signs of an emotional affair. You go out of your way for this new companion.
Going out of your way to spend time with someone who is not your mate may be a sign that there is something more to your friendship than you first thought.
When conversations about friends or work suddenly turn into conversations about romantic relationships, sex, and other deeply personal issues you may have emotional infidelity on your hands.
It's not that you shouldn't be allowed to share private parts of your life with someone, it's about the bond that you create when you open up so deeply to another person.
One of the signs of emotional cheating husband or wife is that either of you has allowed yourself to become vulnerable to someone else and something in your mind triggers an attachment because of it.
4. You are different when your mate is around
Even if you don't mean to, you may feel something shift when your partner is around this other person. You may not even act like yourself anymore or may become hyper-aware of how close you're standing to your friend.
You may also not want to be affectionate with your partner around this person. If you feel a gnawing in your attitude when your partner and your friend collide, you may be engaging in an emotional affair.
5. Sexual tension, fantasies, and arousal
One obvious sign of emotional infidelity is if you are not only emotionally attached, but are also having sexual fantasies about this person.
Dwelling on sexual fantasies about another person can lead to hurtful actions if you are already in a committed relationship.
If the accidental touching of your fingers or arms passing in the hallway ignites a spark of arousal in your everyday interactions with this other person you may be on your way to a full-blown affair.
6. You compare your new friend to your romantic partner
If you are truly in an emotionally compromising relationship you may find you are comparing this person to your romantic partner, or vice versa.
You think about the qualities of this person that you wish your partner had, or note annoying qualities in your partner that you could never fathom this new person doing.
Comparing your partner to your crush is unhealthy and unfair for all parties involved.
7. Imagining a potential future together
As if sexually fantasizing wasn't bad enough, you start dwelling on what it would be like to be in a romantic relationship with this person. You've thought about whether you would be compatible together if you were both single.
You may have even pictured your future together once or twice. Thinking about a romantic relationship with someone who is not your mate is a surefire sign you are stepping into an emotional affair.
8. You hide your friendship from your mate
It's natural to want a certain level of privacy, even while you're in a romantic relationship, but carefully consider how much you are hiding from your romantic partner.
One sign of emotional infidelity is when you are hiding your friendship from your mate, or at least downplaying certain aspects of it.
If you are hiding texts, social media interactions, or phone calls from this person even when they are innocent in nature there might be something about your exchange that your partner would not be comfortable with.
9. You want them to like you
People naturally want to be liked. But do you go out of your way to do nice things for this new person in your life? Do you think of ways to make them smile, laugh, or connect with you?
If the need to gain someone else's approval is not a normal part of your personality, you may have a crush on someone who is not your partner.
10. You dress up for them
When you know you're going to see this other person, do you go out of your way to dress up?
When you are attracted to someone, emotionally or physically, you naturally want to gain their attraction in return.
If you are going above and beyond when it comes to your appearance and always want to look your best around this person, you may be involved in emotional infidelity that is on the cusp of physical cheating.
Emotional infidelity can slither in unnoticed and cause a heap of trouble in your relationship.
If you feel you are experiencing several of these emotional infidelity signs, you may want to reconsider how happy you are in your current relationship and take the appropriate steps to end things before your emotional affair turns into a physical one or consider working on improving your relationship if you both are willing to do so.
Also watch:
Tips to recover from an emotional affair for the cheating spouse
For those who are looking for helpful strategies to get back on track, here is some useful advice.
Make a conscious effort to distinguish true love from a passionate, whirlwind romance

REcognize that you will be held accountable

in your marriage for your actions

The best to circumvent an affair is to

invest mindfully in your marital partnership
Ask yourself what the other person is providing and look for ways to accomplish the same in your marriage
If you comprehend your marriage is over, deal with that first so you can know the end came due to other factors, not your affair
Journal your feelings

to overcome the grief and gain perspective

Find support in working with a professional who can help you gain clarity and strength to make the decisions that await you.
Coping when your partner is unfaithful
Take time to grieve

before deciding to end the marriage

Expect extreme mood swings

and unexplainable mix of emotions

Don't succumb to the urge to seek revenge
Focus on self-care
Don't be guilted into believing that you are responsible for the affair
Don't wallow in self-pity
Seek help from a credible, experienced counselor

to process the feelings of shame, and humiliation

Since

post-trauma stress following infidelity

is common, focus on

living one day at a time and seek help
Surround yourself with people who support you and if needed work with an expert
Takeaway
As you work through the post affair aftermath, you will get a clear vision on how to go forward and take the judicious decision to stay together or go your own separate ways.
Share this article on
Want to have a happier, healthier marriage?
If you feel disconnected or frustrated about the state of your marriage but want to avoid separation and/or divorce, the marriage.com course meant for married couples is an excellent resource to help you overcome the most challenging aspects of being married.
More On This Topic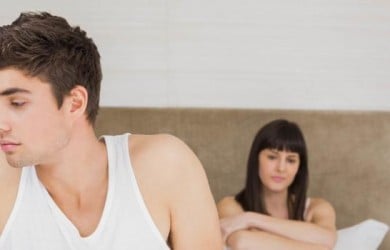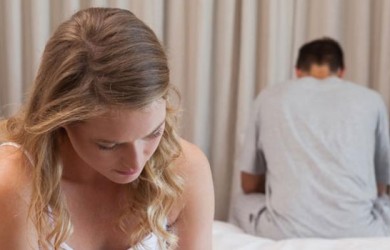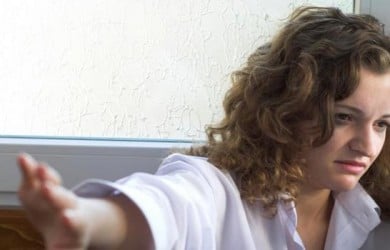 You May Also Like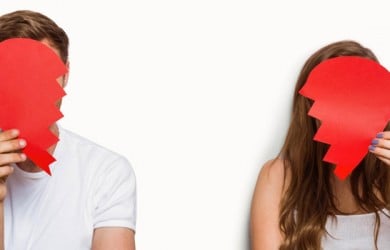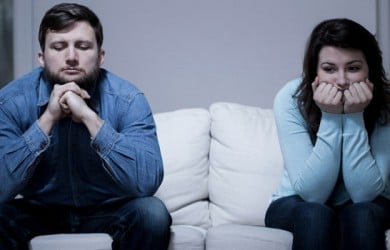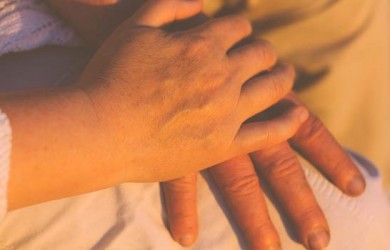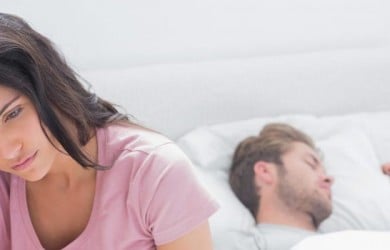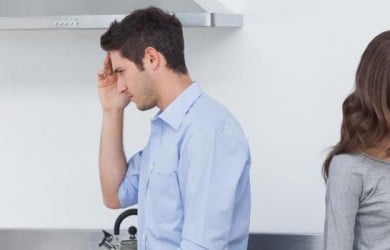 Popular Topics On Marriage Help