31 Signs He Has Strong Feelings for You That He Can't Hide
Men can have a hard time letting other people know what they feel. Not knowing what a man feels for you can be frustrating. After all, it's not easy to assume that he has feelings for you or be the one to ask the question.
A man could already like you but might not say it. When a man doesn't say what he feels, this can cause confusion and sometimes misunderstandings. If you know the signs he has strong feelings for you, you might not have to wait for him to say it out loud.
You might be able to know what he feels and what he's trying to say through his actions.
31 signs a man has strong feelings for you
It can be common for a man to undergo changes when he's in love.
Research shows that love can bring both emotional and behavioral shifts. Emotionally, he may become more attuned to the needs of the person he likes, display increased empathy and affection, and experience a heightened sense of happiness and contentment.
"Does he have feelings for me? I don't want to assume that he does."
Being in a situation where you're ready to fall in love but unsure if the person you like has feelings for you is hard. It's completely natural to seek signs that confirm their emotions.
Observing his actions, listening to his words, and paying attention to subtle cues can help alleviate your doubts and provide insights into his true feelings. Below are some signs that may help you read a man to see if he has strong feelings for you.
1. He stares at you quite often
One of the possible signs he has feelings for you is when he can't get his eyes off you. Every chance he gets, he may look at you. This gaze can be intense, deep, and full of emotions.
So don't confuse the stare with the type of stare that can give you the creeps. If you catch a man while he is staring at you, he might even smile and blush.
Deep inside, he might contemplate how he feels about you and how he could show you what you mean to him.
2. He always wants to be close to you
A man with feelings for you may try to be close to you. He might choose to sit close to you, be your teammate, tag along with a group event, etc.
A man may not need to think long and hard about this. It can happen naturally. He might take every opportunity to be close to the person he likes, which is probably you in this case.
3. He's not seeing anyone else
One of the potential signs he loves you is that he won't be seeing anyone else when you're already dating. He may avoid trying to flirt or entertain anyone who does.
When a man is in love, his focus might be all yours. This can definitely be a sweet feeling when you both feel the same way.
4. He shows you his vulnerable side
As much as possible, a man may not let his guard down. However, if he has feelings for you and he trusts you, he might start to show you his vulnerable side. He can even open up to you.
A man with strong feelings for you may drop guard and become less defensive in your presence.
5. He texts, calls, and chats with you all the time
One of the telltale signs he has strong feelings for you through texts and calls is when he constantly tries to communicate with you.
He may check on you regularly by texting or calling you. He might even chat or text you when he wakes up, letting you know that you're the first one he thinks about upon waking up.
Additionally, he may even send good morning and good night texts to let you know he is thinking about you. You may even be the first to know if he has some good news.
6. He acts silly when he's with you
Men can sometimes struggle to process their emotions. For some, when they start falling for you, they may act weird. While he may not be doing this purposely, it can still indicate that he might have feelings for you.
The possible reasons for men acting weird when they are in love could be that they are confused and trying to process their feelings, so they may sometimes act nervous, awkward, and even silly.
7. He tries to make you laugh
One of the possible signs he has strong feelings for you is when he tries to make you laugh. Now, you may ask, why is that?
When someone is important to you, all you want is for that person to be happy, right? He might try his best to make you laugh because if you're happy, he may also feel happy.
8. He's always smiling when you're together
When someone is happy and in love, they can show that noticeable sparkle in their eyes. If you notice your special someone smiling often and have that sparkle in his eyes, he may have feelings for you.
Love and affection can light up anyone's mood. When someone is in love, happiness is something they may experience a lot.
9. His friends know you
A man who already has feelings for you may have the urge to talk about you with his friends. He may start a topic or tell stories about you. They may not hesitate to share how much they admire you, how strong you are, etc., with their friends.
Don't be surprised when his friends smile at you and comment, "Oh, so she's the one!" This is one of the psychological signs a man is in love.
10. His family knows you
Has your special someone introduced you to any of his family members? He may want his family to know about you, like his friends.
He might not be too vocal, but he may still mention you when they are with their family, which can mean something. Don't be surprised if he asks you to come and eat lunch with his family one day.
That's a lovely gesture, too.
11. He shares his childhood memories
When someone shares their childhood memories with you, it can be a sign he has strong feelings for you. This gesture can reflect their profound trust and desire to connect with you, and hence, it can be seen as one of the signs he is in love with you.
By revealing personal experiences and emotions from his past, he might aim to deepen your understanding of his life and promote a closer, more meaningful bond between the two of you.
12. The conversation is deep
A man developing strong feelings for you may start loving the time you're having conversations. It's an opportunity to get to know you more, and besides, everything about you becomes interesting for him.
There might no longer be small talk. Your conversations may now even consist of deep conversations. It can include serious topics such as plans, finances, religious beliefs, and more.
13. He always compliments you
Compliments can be a man's way to show you how he feels. He may praise your achievements, your beliefs in life, your intelligence, and, of course, your beauty. Since he already has feelings, he may notice every detail about you and appreciate them.
So, if a man is constantly praising you and giving you sweet compliments, this might be one of the signs he has strong feelings for you long distance.
14. He feels jealous
One of the potential signs he has strong feelings for you is when he gets jealous.
While he may not be vocal about his feelings, a man's actions can give you an idea about his feelings. If he has feelings for you, he might be unable to control his reaction when he sees someone else trying to get your attention.
Did you notice his mood suddenly changed? Did he stop talking to you or reply with "K" or "Fine" texts? It may help if you ask him and confirm his feelings.
15. He's caring, even in public
How to know if a guy has feelings for you?
A man with genuine feelings for someone can show care, even in public. He may open the car door for you, get the coffee, or do anything else to help you, which may indicate his feelings for you.
While there are men who are just plain gentlemen, a man who has feelings for you can go the extra mile. Your instinct may tell you; you can feel it in his gestures. This is one of the true signs he likes you.
16. He's very protective
When it comes to the signs, a guy has feelings for you; one of them could be him being protective of you. He may go out of his way to help you, make things easier for you, and be there when you need him.
If you are looking for signs a guy has feelings for you, look for clear indications of his protectiveness towards you and his interest in your overall well-being.
17. He surprises you with gifts
One of the sweetest gestures of men in love is they give unexpected gifts. It doesn't need to be expensive gifts. It could be a cup of coffee, a cupcake, a box of chocolates, or maybe a pack of your favorite candies.
If a man, out of the blue, showers you with unexpected gifts, then there might be a chance he likes you.
18. He can spend time with you doing nothing
Does he try to be with you even though you have nothing to do? After talking or eating, you lie in bed or watch movies but still have a good time.
If you are smiling because you know you have been doing this with your special someone, that's already a sign for you! Keep in mind that even silence can be enjoyable when you're with the person you love.
19. He tells you his secrets
If you think telling you his childhood memories is sweet, wait till you hear some of his secrets. Why do men do this? Aren't they secretive?
Well, they can be, but when he feels comfortable around you, and he trusts you, he might be the one who may initiate this conversation. It can be his way of slowly opening up to you and showing that he trusts and values you.
20. He allows you into his world
One of the signs a man has feelings for you is when he slowly tries to include you in his plans. It may no longer be about hanging out or having a date.
You may notice how much he tries to invite you into his world. You may meet his friends, family, even workmates. He might show you his hobbies, favorite places, and everything about him.
21. He remembers every small and big detail about you
Forgetting important dates when you're busy with work and life in general is possible. However, if a man remembers every detail about you and ensures to make you feel special even when he is busy, he might be into you.
If he remembers your favorite color, coffee, brand of cake, and even your favorite show – it can mean you're more than special to him.
22. He includes you in his plans
Does he ask you if you want to join their party? Maybe he wants you to accompany him to his family reunion? He might have strong feelings for you if these invites are regular and sincere.
He may be doing this to spend more time and make some good memories with you. So, treat these as one of the hidden signs a man is falling in love with you.
23. He respects you
A man who has genuine feelings for someone will show his utmost respect. Showing respect is one of the most beautiful ways a man can show his feelings to you.
If he always asks for your opinions and respects your boundaries and priorities, he might be madly in love with you. This is one of the signs of a romantic man.
24. He plans surprises for you
When a man has strong feelings for you, he may put effort into planning surprises to make you feel special. These surprises could range from a romantic dinner at home to a weekend getaway. Seeing him put in extra effort may be one of the signs he has romantic feelings for you.
It shows that he wants to create memorable moments with you and bring joy to your life.
25. He's genuinely interested in your opinions
A man who cares deeply for you will value your thoughts and opinions. He may actively engage in meaningful conversations, seeking your perspective on various topics, whether about life decisions, current events, or personal matters. This can demonstrate his emotional investment in your relationship.
26. He introduces you to his close friends
When a man introduces you to his close-knit group of friends, it can signify that he sees a potential future with you. He may value your presence in his life and want his friends to know and appreciate you, too.
A step like this can indicate that he's thinking long-term and has strong feelings for you.
27. He's supportive of your goals and dreams
If he not only listens to your aspirations but actively supports and encourages you to pursue them, it might be a clear sign of his strong feelings. He may want to see you succeed and be happy, even if it means making sacrifices or adjustments in his own life.
28. He respects your boundaries and gives you space
A man with strong feelings for you may understand the importance of personal space and respecting boundaries. He may not push you into uncomfortable situations and allow you to pursue your interests and spend time with your friends and family.
His willingness to respect your need for independence may demonstrate his maturity and genuine care for your well-being, displaying his strong feelings for you.
29. He initiates physical affection
Physical touch can be a powerful way for a man to express his feelings. If he initiates hugs, kisses, or holds your hand regularly, and it feels natural and affectionate, it might be a sign that he's emotionally connected to you and desires physical closeness.
30. He makes an effort to resolve conflicts
In any relationship, conflicts can arise, but a man with strong feelings for you may actively work toward resolving them. He won't avoid difficult conversations or sweep issues under the rug. Instead, he might communicate openly, listen to your perspective, and strive for compromise and resolution.
Watch this video to learn more about how to resolve conflicts in relationships:
31. He talks about a future together
Perhaps one of the most telling signs he has strong feelings for you is when he openly discusses a future with you. Whether he mentions future vacations, living together, or long-term plans, it can indicate that he envisions you in his life for the long haul.
These conversations may reveal his commitment and desire for a lasting relationship.
How can you tell if a man's feelings are genuine
Genuine feelings in a man can be observed through consistent and sincere actions that align with his words. If he says he has strong feelings for you, his actions should also back up his words.
Emotional authenticity is reflected in his ability to express vulnerability, empathy, and honesty about his emotions. When a man is genuinely feeling something, he demonstrates active listening, supports his words with meaningful actions, and shows genuine concern for others' well-being.
Additionally, he may exhibit non-verbal cues like maintaining eye contact, displaying genuine smiles, and demonstrating genuine enthusiasm or concern.
Trust your intuition and observe his consistent behavior over time to discern the authenticity of his feelings. Communication, both verbal and non-verbal, plays a vital role in understanding the sincerity of a man's emotions.
Why is it important to read the signs that he has strong feelings for you?
It is important to be able to read the signs that someone has strong feelings for you because it can help you determine whether or not your feelings are mutual.
Knowing about the signs that he has strong feelings can prevent you from wasting your time on someone who is not interested in you and helps you to move on and find someone who is.
Additionally, being aware of someone's strong feelings for you can give you a sense of peace and security in the relationship, which can make it more fulfilling and enjoyable for both parties involved.
FAQs
Understanding matters of the heart can be complex, especially when it comes to deciphering a man's feelings and actions. Here are concise answers to some frequently asked questions about understanding men's emotions and behavior in romantic situations:
What are some signs that he is thinking about the future with you?
When a guy says he has strong feelings for you and is contemplating a future with you, he may discuss long-term plans, introduce you to his family and friends, and make joint financial or lifestyle decisions.
He invests time in building a strong emotional connection, prioritizes your happiness, and talks about shared goals and dreams. These signs indicate that he sees a future together.
What are some signs that he is falling in love with you?
Signs of a man falling in love include increased affection, prioritizing your needs and happiness, frequent communication, and a genuine interest in your life. He may also introduce you to his closest circle, engage in deep conversations, and display emotional vulnerability and support for your goals and dreams.
What does it mean when a man makes eye contact with you?
Eye contact with a man often signifies interest, engagement, and potential attraction. It's a non-verbal cue that conveys confidence, attentiveness, and a desire to connect on a deeper level. Consistent eye contact can indicate a genuine interest in getting to know you better.
What does it mean when a man smiles at you?
A man's smile is a positive sign that he's approachable, friendly, and likely feels comfortable in your presence. It can also indicate potential attraction and a desire to create a positive and enjoyable interaction with you.
What are some other nonverbal signs that a man is interested in you?
Aside from eye contact and smiling, other non-verbal signs of interest include leaning in when talking, mirroring your body language, touch (such as light touches or brush-ups), sustained attention, and genuine laughter. These cues suggest that a man is invested in the conversation and possibly interested in a deeper connection with you.
Final words
Understanding a man's feelings can be challenging, given the complex interplay of societal norms, personal insecurities, and individual communication styles. While many men may struggle to vocalize their emotions, there are numerous subtle signs that can provide insight into their true feelings.
It's essential to recognize that men express their emotions differently; each individual may exhibit a unique combination of these signs. From lingering gazes and physical affection to a genuine interest in your life and future plans together, these actions can serve as valuable signs he has strong feelings for you.
Share this article on
Want to have a happier, healthier marriage?
If you feel disconnected or frustrated about the state of your marriage but want to avoid separation and/or divorce, the marriage.com course meant for married couples is an excellent resource to help you overcome the most challenging aspects of being married.
Learn More On This Topic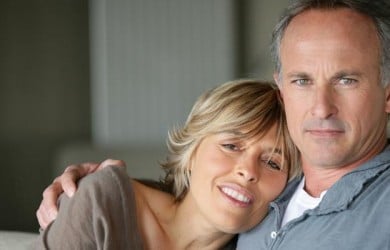 You May Also Like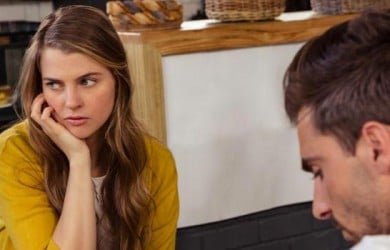 Popular Topics On Married Life