9 Tips on How to Be a Good Husband
No relationship is perfect and we'll all agree that there will be many challenges along the way. As the man of the house – a lot is expected from you and sometimes it can be so overwhelming.
How do we start being the ideal husband? How do we make sure that we are doing the right thing and all that's expected from us?
Fact is, there are no secrets on how to be a good husband but there are definitely some pointers to remember.
How to be a good husband
Even before marriage, it is expected for a man to lead the relationship to a marriage that isn't just happy but also healthy. You'd want to set up a good home for your wife and make sure that she wouldn't just feel comfortable but would be the queen to your home.
Every man wants to be the best husband and we'll all agree that it's a challenge that we all have to take. It's never easy and a lot of times, your commitment and fidelity will be tested but you know what?
Just the fact that you want to know how to be a good husband to your wife is already one step to being one.
9 Sure tips on how to be a good husband
We may now and then do things that will upset our wives and sometimes we're also in a bad mood and we need understanding too but most of the time we're just clueless on how to be a good husband.
1. Be confident
We don't just mean with our career but with our marriage too. If you're wondering where you can start – well you can just start by being confident on how much you love your wife and from there, be confident with how you provide and support her. Remember, confidence is sexy.
2. Show your feelings
Some say that showing your true feelings and being mushy is not a man's trait but you know what? It is the most beautiful thing that you can do to your wife.
Show her how you feel, if you want to hug her – do it. If you want to sing her a song – who's stopping you? This is your marriage and it's just right to be true to yourself and enjoy love.
3. Be patient
When our wives go shopping or get ready for a night out, she might really take a while and this is just one way to show your patience.
Other times when you're experiencing trials or troubles and things might not go as planned – be patient.
4. Appreciate her
If you want to know one of the secrets of how to be a good husband, just appreciate her. She doesn't have to do outstanding things for you to notice her, she can just cook you a warm meal and that's already an effort to appreciate.
Often we are so tried at work and we go home to a clean and organized house, we fail to see how our wives manage to juggle being a mom, cooking and making sure the house is well-maintained. These things deserve some appreciation.
5. Don't forget to make her laugh
Any man who wants to know how to be a good husband knows that a good laugh is one of the best keys.
Being married gives you the opportunity to show who you really are and that means that you can be as cheesy and funny as you please. Always have time for a good laugh. It doesn't just make our wives happy, it makes the whole marriage light and jolly.
6. Date her again
Don't think that this is a waste of time and money because it's not. Most often, some may think that you don't have to exert an effort to date and pamper your wife because she's already married to you and that's it.
Contrary to this, we must never change how we treat her; in fact, we must double the effort to keep her. A little night out or a movie date will strengthen your relationship.
7. Be honest
This is really hard but one of the most important tips on how to be a good husband. First, we must understand that there will be times when our honesty will be tested and you'd be surprised how a little thing can mean so much when you're not telling the truth.
Before you decide to lie, think that it's given that our wives will get angry but it's better to accept that and have a clean heart than go through a lie and face your guilt.
Sure, a little lie won't harm anyone but when you get used to it, it will turn into bigger lies and soon you might be surprise how good you are in manipulating stories.
8. Respect her
Marriage involves two people who are very different to be as one. Meaning you just don't decide for yourself. If there are decisions to be made, respect her opinion.
Let her have a say. If in any event that you want to go out or spend some time with your friends, let her know. These little things are very important. It allows mutual respect and this strengthens the relationship.
9. Stay faithful
Let's face it, temptations are everywhere. Even with just texting or chatting someone in secrecy is already a form of infidelity.
We may say that it is only some harmless chat or text or just fun flirting but think about this, what if she does it to you – how would you feel? This maybe one of the hardest challenge of being a good husband but for someone who knows his priorities – it's possible.
We can find so many tips on how to be a good wife to your husband and how to be a good husband to your wife but ultimately, the answer is within us because these guidelines would only work if we want them to. It's our love, respect, and fidelity to our vows that makes us the man that we are and the husband that our wives deserve.
Share this article on
Want to have a happier, healthier marriage?
If you feel disconnected or frustrated about the state of your marriage but want to avoid separation and/or divorce, the marriage.com course meant for married couples is an excellent resource to help you overcome the most challenging aspects of being married.
Related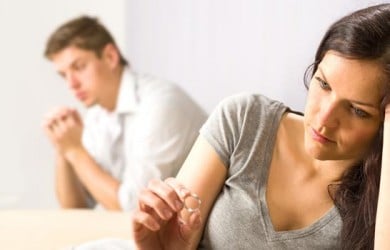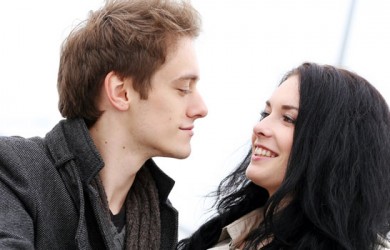 Recent