Are You Feeling Alone in a Relationship?
It may sound silly, but there are people who are feeling lonely in a relationship.
That person could be you or your partner. Feeling alone in a relationship is a sign of trouble. You can either be in a stale or toxic relationship.
There are plenty of reasons why someone would feel lonely in a relationship. It could also be stress from other factors, and your partner is not helping alleviate it. You could also be living in a loveless partnership, and you're just going through the motions of your daily life without fun, romance, or meaning.
How to deal with loneliness in a relationship
It's complicated, you first have to identify why you are feeling alone in a relationship. Is your partner the root cause, or is their lack of support that's leaving you feeling neglected.
Here is an impartial list of toxic relationships that you could be experiencing to explain why you are feeling alone in a relationship.
Codependency – When one partner is too needy, and the other allows themselves to be abused to fulfill their obligations.
Related Reading: 11 Tips for Mental Health Issues & Loneliness in Marriage
Also watch:

Narcissistic / Controlling partner

– It's when one partner uses blackmail, abuse, lies, and even violence to control their partner

The negative loser –

One partner is pessimistic about everything and resorts to

substance abuse

as an escape mechanism.They blame the world, their spouse, everyone else, including the mailman for their predicament.

The loveless relationship

– Are you like robots? Going through the same dull routine day after day, year after year? Even if you sleep in the same bed, there's no meaningful conversation or sex with your partner,

The cheater –

Everything is perfect. You have a beautiful house with a white picket fence. You can pay the bills with some leftovers for Doritos and pedicures, but your partner is always out with someone else.
It's easy to imagine being married but lonely if you are in one of those relationships mentioned above. Most people don't know how to deal with loneliness in such a situation.
The most common reaction is they seek solace with someone else, and it often leads to infidelity.
Once you have identified why you have an overwhelming feeling of loneliness even inside a relationship or marriage you can either fix it or walk away from it.
There are situations where it's not advisable to fix things, for example, when you are subjected to physical abuse on a daily basis.
There is only one way on how to deal with loneliness.
Find emotional intimacy and solace in a person you love. I mentioned emotional intimacy because it's possible to have lots of sex and still feel lonely.
How to develop emotional intimacy
Emotional intimacy develops easier than most people believe.
If you allow it, however it does take a lot of time. The feeling of loneliness stems from a lack of emotional intimacy. When you feel there's nobody to turn to and confide your problems, that's when someone starts to feel alone.
People feel alone when they have nobody to share good and bad times.
They have to trust the person enough to talk about their real feelings without awkwardness and fear of judgment. Finding someone to share your deepest thoughts without inhibitions and connecting with them is the only solution to loneliness.
It needs to be a two-way street.
You have to be so comfortable with each other that you share each other's dirty laundry. If you are lonely in marriage, that means you don't have the emotional intimacy expectations with your spouse that you should have.
Either your spouse is the source of your problems, or they are too emotionally distant to make a connection.
The first case is more complicated. That's why a lot of people turn to others instead. If you want to establish a connection with your partner, you have to reconnect with them through romance.
If you are married or in a relationship with the person, you at least had some chemistry in the past. Find time to re-establish a romantic connection with your spouse.
It won't happen unless you resolve the underlying problems in your relationship. Challenging them together can make your relationship stronger.
Loneliness in a relationship has a lot to do with how the couple interacts with each other. If you rely on each other and share your success, then you won't feel alone.
Feeling alone in a relationship? Here are suggestions on how to (re)develop emotional intimacy with your partner.
Don't stop dating your partner
Confide all your problems
Support your partner's endeavors
Do chores together
Go on family day trips
Talk about your day
Listen
Discuss your future
Keep your promises
Reminisce about your past
It sounds like trivial things, but most couples neglect it and forget that emotional intimacy and connection is simply a deep form of two-way trust. Studies show that without trust any form of relationship will fail.
So trust your partner. Make sure to be someone worthy of your partner's trust in return. Then you can say goodbye to feeling alone in a relationship.
Share this article on
Want to have a happier, healthier marriage?
If you feel disconnected or frustrated about the state of your marriage but want to avoid separation and/or divorce, the marriage.com course meant for married couples is an excellent resource to help you overcome the most challenging aspects of being married.
More On This Topic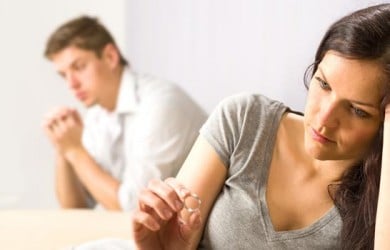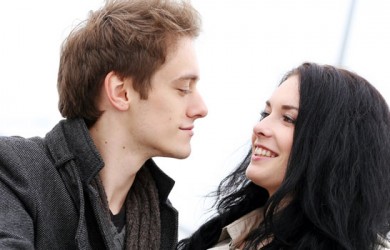 You May Also Like