Negative Behaviors in a Relationship You Must Know
Any relationship, be it romantic or platonic, is based on mutual understanding and respect. One should be able to depend on their partner and grow with their support and guidance.
Relationships are there so people can be themselves around their partners, there are no pretenses. People in a good and healthy relationship blossom and prosper. Their partners know them like the back of their own hand.
Being in any relationship is about having the strength to shoulder your partner and help them stand when they cannot. Every individual in this world is incomplete in some way or form; you are sent to find your soulmate who will eventually complete you.
As cringe-y it sounds the above mantra is true when it comes to every healthy relationship. Lacking any of the above in a drastic manner means that there is something fishy in the picture.
A lot of times one hears about breakups, divorces, or just an end of any friendship and nine out of ten times they are always messy. How can you hate someone whom you claimed to love just as much before? Many times the answer is, "The significant other changed."
With all due respect, so did you. People change with time, as they gain experiences, learn, and observe. Evolution is the reason for human survival. It is, however, people's job to keep an eye out for the red flags for emerging negative behaviors in a relationship.
Following are a handful of things that should not be compromised by either party in a relationship and are generally considered to create a negative aura in any relationship.
Sucking up all the air in the room
This is extremely common in Asia; men are usually considered to the breadwinners and the most important family member, the head of the family at times. Their significant others, if they have their own careers, are not thought to be worthy of the limelight.
Their careers are usually brushed aside as hobbies, something to be done in leisure time or just to keep themselves busy. Such men crave limelight and attention, they want to be the talk of the town and will not endure any spotlight for their better halves.
My friends, family only
The housewives of such men usually drown themselves in their husbands' world. They cut themselves off with their family and friends because they are made believe that the men are the mighty and the only important enough person in the relationship, so naturally their peers and family matters.
In this way, the women are left with zero support system and no one to back her up when she needs them to. In other words, she has no one to go back to.
The blame game
Everyone is human. Humans make mistakes; we face failures on a daily basis at times. This is what helps us learn and gain experience; however, a coward blames everyone else instead of themselves for their mistakes or failures.
They fail to grasp the idea that they need help, change, and adapt. Like mentioned above, change is a very necessary part of human survival. One cannot survive without it.
Verbal, mental or emotional abuse
Abuse is a multi-dimensional word. It has several types and takes many forms.
Many times, what people brush off as comical nature turns out to be soft abuse and qualifies as a negative behavior in a relationship.
People, in any relationship, should always keep an eye out for abuse. Something as innocent as complimenting someone else's beauty or any good point in a manner that is hurtful of demeaning for their partner can be considered as soft abuse.
Mental and emotional abuse is most important here because of the stigma attached to its disease, people tend to hide their mental illnesses and do not complain about their partners' abuse as well, a fact which bullies take most pleasure in.
Respect your partner enough to ask instead of assuming
No matter how much your partner knows about you or you, never give away your right to decide.
Never let your partner take any decision on your behalf or just order you around instead of asking you to do something. It doesn't matter that you can flawlessly do whatever your partner is telling you to do just because they know that you can. It is your right as a human being to be asked whether you want to do it or not.
Do not give up that right.
There still are a plethora of red flags that you need to keep an eye out for, but the above mentioned are the most important ones that count as the negative behaviors in a relationship and which should never be comprised upon.
Share this article on
Want to have a happier, healthier marriage?
If you feel disconnected or frustrated about the state of your marriage but want to avoid separation and/or divorce, the marriage.com course meant for married couples is an excellent resource to help you overcome the most challenging aspects of being married.
More On This Topic
You May Also Like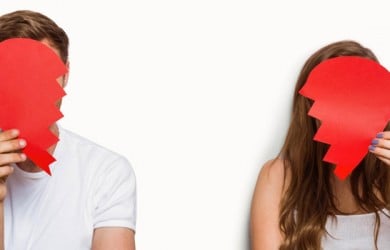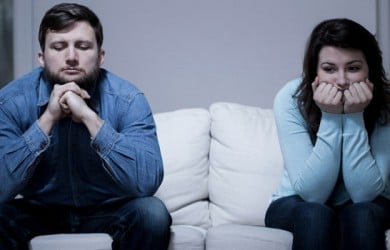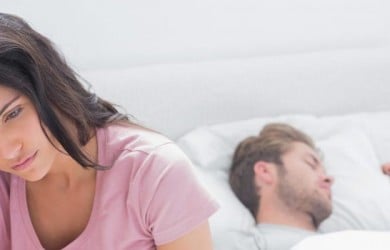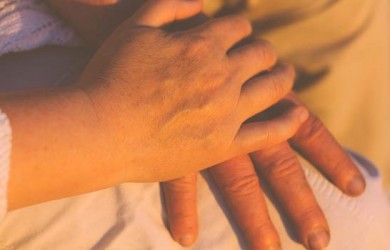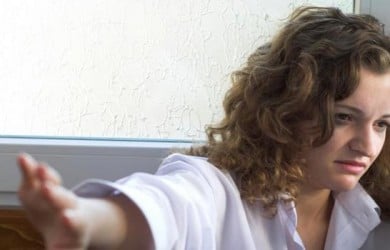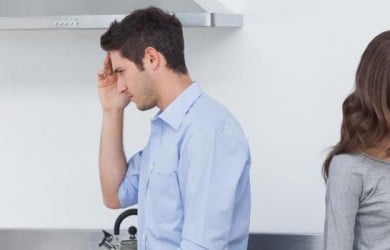 Popular Topics On Marriage Help