15 Best Ways to Emotionally Detach From a Narcissist
Being in a relationship with a narcissist can be challenging, but you might stick around, hoping that their behavior will change, and things will get better. Even if the relationship doesn't improve, breaking free from a narcissist is never easy.
Not only is it difficult to deal with the emotions surrounding the breakup; the narcissist may also make it nearly impossible for you to leave. Here, learn how to emotionally detach from a narcissist, so that you can develop the strength to leave the relationship and find happiness for yourself.
How to understand psychology of narcissist
Before learning how to emotionally detach from a narcissist, it's helpful to know about the psychology of narcissism, so you understand why getting away from a narcissist is so challenging.
First, some people who show narcissistic traits actually have a diagnosable mental health condition, called narcissistic personality disorder. Someone who meets the criteria for narcissistic personality disorder experiences fantasies of ideal love, which leads them to feel that their perfect soulmate is out there somewhere.
This means that at the start of a relationship, the narcissistic partner will shower you with love and attention, because they place you on a pedestal as their ideal mate.
As time goes on and they realize you are not perfect, their less-than-pleasant behavior begins to show up, but you still see them as the charming person you fell in love with, making it hard to learn how to fall out of love with a narcissist.
Other qualities that go along with narcissism include being willing to exploit others for personal gain, expecting automatic compliance with all of their demands, and showing arrogant behavior.
In a relationship, a narcissist may convince you that they are superior to you and the best partner you'll ever find, which can prompt you to stay, even if the relationship isn't healthy.
A narcissistic partner may also take advantage of your kindness, and each time you threaten to leave, they may put on a show, making promises to change, if you'll agree to stick around. This makes getting away from a narcissist incredibly challenging.
Also Try- Is My Partner A Narcissist?
Narcissistic traits can also lead a person with this disorder to leave you convinced that all the problems in the relationship are your fault.
If only you would take better care of them, or listen to their demands, they wouldn't be so cruel. Instead of separating from a narcissist, you may try harder and harder to please them.
How does a narcissist feel when you cut off contact?
Narcissists believe that they are superior to other people, and within the context of a relationship, they thrive upon their partner admiring them, showering them with attention, and giving in to their every demand.
A narcissist needs to maintain the upper hand in a relationship, always having control over their partner. This is why they shower you with love in the beginning stages of a relationship. They want you to become attached to them, so that you'll give in to their every demand, and stick around, even when they show their true colors.
Since they think so highly of themselves, narcissists are often blindsided when you end a relationship and cut off contact.
When they notice signs that you are detaching from a relationship with them, they may even go to great lengths to keep you around, by being especially kind for a brief period, or by purchasing gifts or making plans for the future.
Ultimately, when you learn how to get out of a narcissistic relationship, the narcissist is shocked. They believed that they had complete control over you, and they never thought you'd leave.
When you cut off contact, they may chase after you, desperately trying to get you back under their control. Alternatively, your decision to leave may incite a narcissistic injury, which is a serious blow to the narcissist's ego.
They may react with rage, or contact other people in your life to tell them how horrible you are.
Also Try- Should You Stay Or Leave the Relationship Quiz
Why is it so challenging to detach from a narcissist?
Now that you understand the psychology of narcissism, it's more clear why it is so challenging to figure out how to emotionally detach from a narcissist. The characteristics of narcissistic personality disorder create a situation in which it's hard to leave the relationship.
The narcissistic partner will make promises to change, beg for forgiveness, or even go so far as to create a sob story to get you to stay with them.
They may also have such a tight grip on your mind and your emotions that you truly believe you're to blame for all the problems in the relationship, so you stay emotionally attached to them, promising that you'll be the one to make changes for the sake of the relationship.
Finally, narcissists are likely to react to a relationship breakup with anger. If you discuss ending the relationship, they may become so angry that you do not follow through with the discussion. You may even be fearful of inciting their rage if you try to break up, which can make it incredibly challenging to leave.
Related Reading- Identifying the Characteristics of a Narcissist Partner
How to emotionally detach from a narcissist: 15 Ways
If you're ready to learn how to distance yourself from a narcissist, the good news is that you can be successful, even if it seems like it's impossible to break free. By learning strategies for emotionally detaching, you can make the process of letting go of a narcissist a little easier.
Follow the steps below if you're looking to make ending a relationship with a narcissist more tolerable.
1. Recognize that it's not your fault
You may be staying in a relationship with a narcissistic partner because you're convinced it's your fault things aren't better in the relationship. If you want to know how to detach from a narcissist, you have to accept the fact that this isn't true.
They have manipulated you into believing you're the one to blame so that you won't recognize just how badly they've treated you.
2. Accept that change isn't likely
A narcissist will promise to change, especially when you're on the cusp of leaving them. Separating from a narcissist becomes much easier once you accept that they aren't going to change. They'll make promise after promise, but the reality is that as long as you stick around, you're tolerating their behavior, which gives them no reason to change.
3. Understand that narcissists are wounded people
The behavior of a narcissist may be incredibly cruel and damaging, but at their very core, individuals with narcissistic personality disorder are very wounded people.
They've developed a charismatic, infallible persona, and they behave as if they are superior to others, but underneath it all, they are compensating for feelings of inadequacy, which ultimately stem from childhood abuse and neglect.
Once you understand that you're dealing with a disordered individual with deep childhood wounds, separating from a narcissist becomes easier, because you realize you may be fighting a losing battle.
4. Make a plan for leaving
When breaking free from a narcissist, you absolutely must have an exit plan. If you live together, get your finances in order, and find a different place to live, so when you leave, they understand you're serious about breaking off the relationship.
If you're in separate households, at least have a plan to change your phone number or contact information so they cannot continue to pursue you.
5. Cut off all contact
If you maintain any contact with a narcissist, they will think you are still hanging onto feelings for them, and they may try to re-engage you or draw you back in with promises of change. If you're truly interested in detaching from a relationship with a narcissist, you have to cut off all contact.
Change your phone number, block their calls, or simply ignore their attempts to reach you.
Related Reading- How to Forget Someone You Love: 25 Ways
6. Get off social media
Getting away from a narcissist ultimately requires you to completely detach yourself emotionally. If you stay on social media, you may come across photos or information about them through the friend of a friend, even if you block their profile.
They may even make new accounts to try to reach you, and ultimately, seeing them on social media may reignite your feelings and make it more difficult for you to detach.
Related Reading- 10 Tips to Reduce Negative Impact of Social Media on Marriage
7. Find other things that make you happy
Keep in mind that narcissistic people expect immediate compliance with all of their demands. This means that it is easy to lose yourself in the relationship. You may give up your own hobbies, interests, and friendships in order to make your partner happy.
When you return to doing things that make you happy, such as spending time with friends or taking time for yourself, you'll realize that you're better off without the relationship, making it easier to move onto other things.
8. Connect with people who support you
The narcissist may have led you to believe that you aren't worthy of a better relationship, but surely your closest friends and loved ones disagree. When you're breaking free from a narcissist, you need supportive people on your side.
Confide in a close friend about your reasons for leaving the relationship. Having someone in your corner is important.
9. Recognize your own strengths
Being in a relationship with a narcissist can take its toll on your self-esteem, leading you to believe that you have no good qualities or that no one else will want to date you.
This leaves you stuck in a relationship with a narcissist. It's important to remember that narcissists feel that they are special and should only associate with other special people.
If you ended up in a relationship with a narcissistic person, it's because they saw good qualities in you. You do have strengths, even if a narcissist has told you otherwise. Recognize these strengths, and use them to motivate you to move on and find the love you deserve.
Also Try- Do I Deserve Love Quiz
10. Set boundaries
Narcissists love to trample all over boundaries. They feel entitled to have all of their needs met, even if it means you have to sacrifice your own desires.
You may have become accustomed to giving them whatever they want, but when you're breaking free, you have to learn how to set boundaries. Tell them what behavior you will and will not tolerate, and stick to it.
Related Reading-  10 Personal Boundaries You Need in Your Relationship
Check out this video that enlists 3 boundaries every relationship must have:
11. Stop taking responsibility for their happiness
When dating a narcissist, your entire life centers on trying to meet their demands and make them happy. It is nearly impossible to learn how to distance yourself from a narcissist when you're still taking responsibility for their emotions.
Give yourself permission to stop fighting to make them happy, and you can finally begin the process of moving on.
12. Don't get sucked into their drama
When you're getting away from a narcissist, they will probably try to convince you to stay. They may put on a show, begin to cry, or plead with you to change your mind, and it's easy to get sucked into this drama. Don't fall for it, and stick to your plan to leave.
13. Don't stoop to their level
It's tempting to stoop to the level of a narcissist when you're ending the relationship, but this only makes things worse. Resist the urge to be nasty, engage in name-calling, or point out all of their flaws to make yourself feel better.
Related Reading-  What Do Flaws in a Relationship Mean?
This will only lead them to up the intensity of their own cruel behaviors, which makes the process even more difficult.
14. Don't take any of their behavior personally
One of the things that makes it so hard to learn how to emotionally detach from a narcissist is that they will try their hardest to hurt you when you try to end the relationship.
They may call you awful names, threaten to ruin your reputation, or tell you just how horrible of a partner you are.
Resist the urge to defend yourself, and recognize that this behavior has nothing to do with you, and everything to do with them. Remain calm, take their insults in stride, and choose not to accept these insults.
15. Let go of the need for their approval
Narcissists have high standards, and even the best of partners will sometimes fall short, or incur the wrath of the narcissist.
This leaves you fighting to get back in their good graces and have their approval. If you really want to learn how to get out of a narcissistic relationship, you must let go of the need for their approval. Once you stop seeking their approval, your emotional attachment to them will begin to fade.
Related Reading- How to Break Emotional Attachment in a Relationship: 15 Ways
Takeaway
Knowing how to emotionally detach from a narcissist can make it easier to leave a relationship with someone who has this personality disorder. Leaving may not be easy, but cutting off emotional ties and recognizing that you are not to blame for their behavior are important steps when you're ending a relationship with a narcissist.
While the tips here can make it possible to get away from a narcissist, that doesn't mean that it will be simple, nor does it mean that you'll never experience doubts or feelings of heartbreak. In fact, you're probably going to feel mixed emotions over giving up on the relationship.
On the one hand, you loved this person and expected change, but now you've realized that your fairytale-come-true isn't going to happen with this person.
It can be difficult to cope with the emotions and feelings of letdown that come with separating from a narcissist. If you find that feelings of sadness are making it difficult to function in daily life, it may be time to reach out for professional intervention. A counselor can help you to process your feelings and develop new ways of thinking.
Share this article on
Want to have a happier, healthier marriage?
If you feel disconnected or frustrated about the state of your marriage but want to avoid separation and/or divorce, the marriage.com course meant for married couples is an excellent resource to help you overcome the most challenging aspects of being married.
More On This Topic
You May Also Like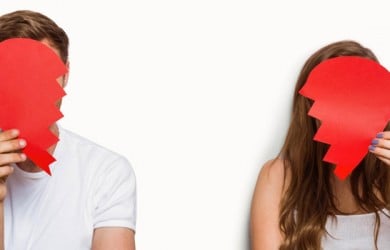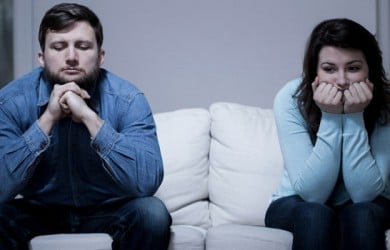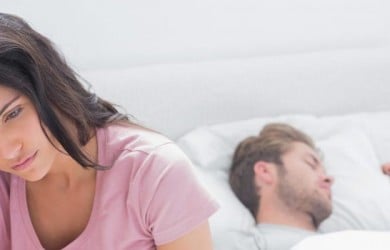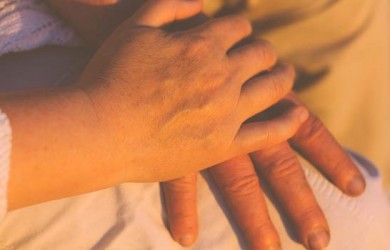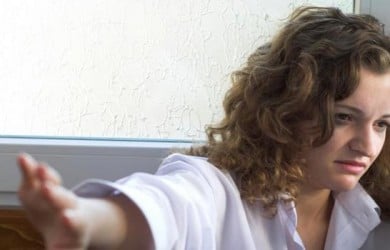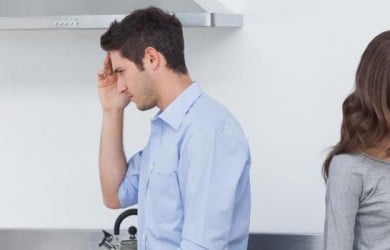 Popular Topics On Marriage Help