11 Ways to Have a Quality Time With Your Partner
No matter how much we want or desire for, we all have time constraints.
Time spent at workplaces are constantly increasing and is taking away our quality time in life. Couples are finding it hard to spend some quality time, which often leads to serious relationship issues. However, we all find ourselves helpless and are not sure how can we all manage things smoothly.
Since the constraint of quality time in a relationship is the major problem today, listed below are some solutions that will let you strengthen your relationship with your partner and will let you have work-life balance.
1. Take up a collective hobby
What's the best way to spend quality time together while learning something new?
When you both are involved in doing up something together, you explore a different side of your relationship. You learn a lot of new things about each other. You would find learning something together very intimidating and exciting.
So, take up a hobby class or learn something new that you both have an interest in and let the love flourish.
2. Revisit your first date together
When you walk down the memory lane you unleash a lot of memories, some said and unsaid emotions flow freely. There are chances that you may have forgotten the spark you both had when you went out on your first date.
Why not recreate it and revisit that again? Surely you will have some laugh, some emotional moments, and some exciting things to share with each other.
This is undoubtedly needed. Today, we all are busy in our professional lives that we have forgotten how to enjoy a good time together.
There are times that you skip family gatherings or social events because either of you is way too busy in the office. So, keep your work aside when it comes to social gatherings. Enjoy the social moments together and appreciate your spouse for their personality and love they shower on you.
You both must have some long lost habit or talent that is buried under the society and work pressure. If you're thinking of spending quality time with your spouse, let that creative side of yours come out.
You may be a good chef or may play the piano. Why don't you do this to impress your spouse and see how it goes?
Sharing things and talents are only going to bring you both close to each other.
5. Plan a weekend getaway
When you both are working under a tight schedule or have quite a hectic professional life, planning a holiday can be a farfetched dream.
Only long holidays don't guarantee quality time, a small sneaky weekend getaway also does. All you need is a couple of days. Once you have a weekend or an extended weekend, hunt for a location you both want to see and fly away.
6. Try movie marathon
If you're not one of those couples who would want to go out on a weekend due to tight weekday schedule, then try out movie marathon.
Lie down on your couch and start watching movies you both like. This will get you to talking or you would end up remembering something memorable. At the end what matters is your quality time with each other, where you both are not talking about office or work and are just focused on exploring each other.
7. Play video games together
Today, everyone has an Xbox. This has various multiple player games. If you both are games freak then you should try this out. You can also gamble a bit in it and can keep a prize for the winner. It could be fun to put your fingers to work and to bring the child within you to life.
8. Spend quality time in exercising
If you're willing to try something new for a quality time then try exercising together. You both can decide a time and can enroll in the nearby gym. As an alternate, you can also try exercising at home as well. This way, both are not only healthy but are able to spend some amazing, quality time that you both desperately need.
9. Talk about all the random things you can think of
Right! Talking about random things can surely bring you close to your spouse. When you start talking about random things you start to share things that you may have not shared with anyone. You would find yourself talking about your ideas, your thoughts, your beliefs and a lot more.
This exchange of random things will let your partner know you better and likewise.
10. Exchange of knowledge
You both must be excellent at something. Have you tried learning new things from your spouse?
If not, then do try this out. This way, you both would be able to spend some quality time and learn something new. This will also let you explore the intelligent and excellent side of your partner, which you were unaware of.
11. Get intimate
The importance of quality time in a relationship cannot be stressed enough.
Quality time is imperative to be happy and strengthen the love between the two of you. Having an amazing sexual life is another benefit that can't be ignored at all. It's understandable that all days are not equal, but don't let work pressure take away the happiness from your life.
A dried up sexual life will soon lead to separation. So, whilst you're trying to have a quality time, do pay attention to your sexual life as well.
Share this article on
Want to have a happier, healthier marriage?
If you feel disconnected or frustrated about the state of your marriage but want to avoid separation and/or divorce, the marriage.com course meant for married couples is an excellent resource to help you overcome the most challenging aspects of being married.
Related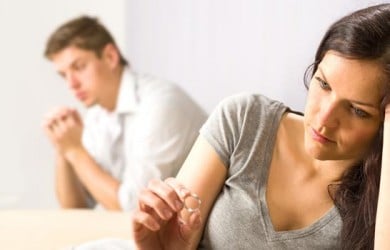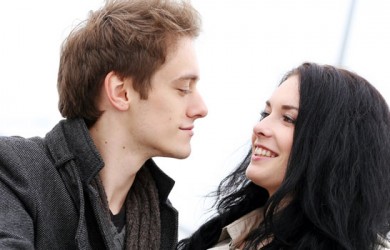 Recent