15 Signs He Will Cheat Again and How to Cope With It
So you've been cheated on in the past and decided to let it go. But that nagging feeling that he may do it again never leaves you. If you can relate to this, then here are some warning signs that you must be mindful of.
This article talks about the statistics of how likely people are to cheat more than once, the signs he will cheat again, and how you can cope with a serial cheating spouse.
What do the statistics about cheating say?
According to statistics and research, cheating in romantic relationships is not very uncommon. The 'will he cheat again' statistics suggest that men are more likely to cheat than women. Cheating is also directly linked with divorce and separation.
According to research, the chances of a cheater cheating again in the same relationship or another relationship are pretty high. The research suggests that if a person has cheated in their first relationship, they are three times more likely to cheat again.
Once a cheater, always a cheater? Watch this video to understand more.
15 signs he will cheat again
If you have decided to give your relationship or marriage another chance after infidelity, you are likely to be extra careful. This research highlights the issue of infidelity in committed relationships.
While it is crucial to deal with your trust issues and have faith in your partner to salvage the relationship, there are certain tell-tale signs that he will cheat again, which you should not ignore.
Will he cheat again? Look out for these signs.
1. He won't give up his affair
This is the biggest warning sign of all. A husband who can't (or won't) give up his affair partner is not committed to you and only you. You might encounter this problem in any of the following ways:
He says he can handle being in touch with them as "just friends".
His affair partner is toxic to your marriage. If he doesn't recognize this (or won't admit his weakness), he is a fool that is playing with fire. Chances are he will succumb to temptation at some point in the future.
Also Try: 

Should I Forgive Him for Cheating Quiz
2. He tells you the affair is over, but still keeps in touch with her
Of course, I'm not talking about some crazy woman who is stalking him, and he's a perfect gentleman telling her to go away and that he's committed to you. I'm referring to:
Love letters/text messages/emails/voice-mails about how much he misses her or wishes they could still be together.

Communication stating that he had to break it off because you found out

Under the guise of "Closure" meeting up with her, even if it's just in public for coffee
You need to understand that many men do get emotionally involved with their affair partners. If he's not ready to give her up yet, he's not ready to commit to you and only you.
3. He blames you for the affair
If he says something to the effect of: "It's your fault. You made me do it," then you're in trouble. If he won't take responsibility and blames you, you should take this as a sign that he will likely cheat again in the future and cannot truly repair the relationship.
People who blame their partners for their poor decisions are usually incapable of taking responsibility for those poor choices. In his mind, in the future, if you aren't perfectly meeting his needs, it is okay for him to cheat on you again.
This is different from when you ask him why he cheated, and he calmly answers you, explaining he felt deprived because you rarely had sex or that he was starving for attention because you criticized him too much.
He's trying to give you a reason to understand why he was vulnerable (and what you can do to help him be strong and faithful) – this is different. However, that is very different from a man accusing you of "making" him cheat or blaming his affair on you.
Also Try: 

What Am I Doing Wrong In My Relationship Quiz
4. He is not sorry
Do you find yourself thinking, what if he cheated again?
If he does not express any remorse or regret for his actions, the chances are this is how he feels. He is not sorry to have cheated but maybe says it for the sake of it, now that he has been caught.
If he does not feel sorry for cheating on you once, it could be one of the signs that he will cheat again.
5. He does not want to listen to you
Do you ask yourself, "Is my husband cheating again?"
Does he make you feel comfortable talking about your feelings after he has cheated? Does he listen to you and help you deal with it? If not, the chances are that he is not into making this relationship or marriage work. This is another one of the signs that he will cheat again.
6. He cheated in his past relationships
One of the serial cheater personality signs includes a pattern.
Did he cheat on his previous partners as well? If the answer is yes, then chances are that they are a serial cheater. It is not about you, but about them. If they have cheated in the past and have cheated on you too, this is one of the signs that he will cheat again.
7. They are unwilling to work on the relationship
There are ups and downs in every relationship. If your partner has cheated on you and assures you that they want to move on from it and make the relationship work, great.
However, if you see that they are not committed to making the relationship work but are staying in the union because of any kind of pressure, the chances are that they will cheat again. Lack of commitment to fix the relationship is one of the signs he will cheat again.
Related Reading: 

Overcoming Relationship Difficulties Through Marriage Counseling
8. If they do not respect your boundaries
When a relationship is recovering from infidelity, it is required to set new boundaries. For instance, you may want your partner to tell you when they are going out and who they are going out with. If they refuse to respect even essential boundaries, it is one of the signs he will cheat again. This is a serial cheater's sign.
9. If they are not considerate
Is your partner patient and considerate as you both deal with infidelity? Do they lash out at you if you become suspicious or anxious about their whereabouts?
If they do not give you the space to deal with the infidelity and blame you for reacting to their actions, it is another sign he will cheat again.
Did you see or hear something that made you doubt if they are cheating on you again, and they completely deflected the topic or told you it wasn't true? If yes, the chances are that they are gaslighting you.
If your partner is gaslighting you, it is one of the signs he will cheat in the future.
11. If you are unable to trust again
If you are just unable to trust him again, chances are that you believe he will cheat on you again. A relationship without a strong foundation of trust can be shaky and lead him to cheat on you again.
Also Try: 

Quiz To Test The Trust Between You And Your Partner

12. If you catch him flirting
Does he still flirt with other people when you are in a social setting? If yes, maybe this is his nature, and he just cannot shake it off. He is not ready to be in a committed, monogamous relationship. If he still flirts with people, it is a sign that he will cheat again.
13. If he still hides his phone
Does your partner not let you touch his phone? If yes, then he may be likely to cheat on you again. If he is very overprotective of his messages and social media accounts, it means he has something to hide.
Related Reading: 

15 Signs Your Spouse Is Hiding Something From You
14. He didn't own up to his cheating
How did you find out about the infidelity? Did he come clean on his own, or you found out? If it is the latter, it means that he would not have told you if you had not found out on your own. How did he react when you found out? Did he try to deny it or accepted it?
If he didn't own up, it is a sign that he will do it again.
15. They are not making any efforts
Are they making efforts to fix the problems in your relationship? If not, chances are that they are not committed to making it work. In that case, this could be one of the signs he will cheat again.
Also Try: 

Am I His Priority Quiz
How to cope with a cheating spouse
It takes two people to make the relationship work. If your partner does not want to be in a committed, monogamous relationship, you can do little about it.
To cope with a cheating spouse, it is most important to have an open, honest conversation about what the both of you want. If you both want to make your relationship work, you can go to couple's counseling and move on from the infidelity with professional help.
However, if your partner is clear that they are likely to cheat on you again, it is best to let the relationship go. If you try to put too much pressure on it, it is not likely to work out.
Conclusion
Infidelity and cheating are choices people make in relationships. However, it is not impossible to make a relationship work if something like this has happened. Meanwhile, it requires a lot of commitment and intention to do the same.
Share this article on
Want to have a happier, healthier marriage?
If you feel disconnected or frustrated about the state of your marriage but want to avoid separation and/or divorce, the marriage.com course meant for married couples is an excellent resource to help you overcome the most challenging aspects of being married.
Learn More On This Topic
You May Also Like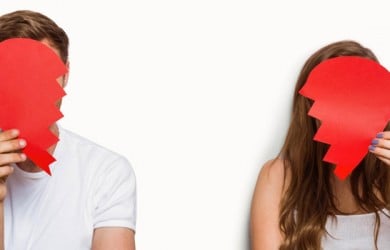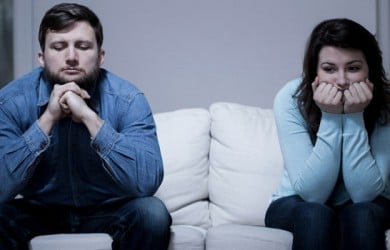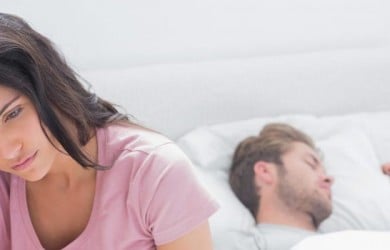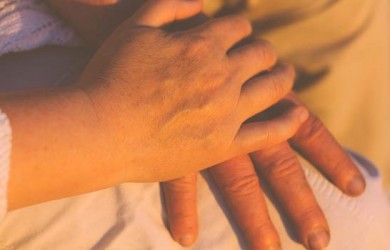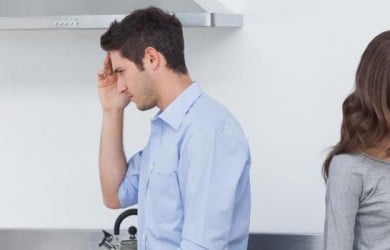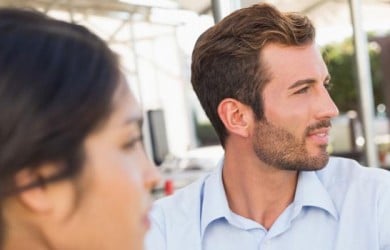 Recent Articles
Popular Topics On Marriage Help