10 Tips on How to Satisfy Your Spouse
We are usually not born with an innate capacity for great sex right from the start of our sexual lives. Think back to the first time you were sexually intimate with your partner. It probably didn't make the earth tilt on its axis, which is perfectly normal.
If you are wondering how to satisfy your spouse in bed, then know that great sex is learned. Let's see how to educate ourselves, all while having fun with some good sex!
10 tips on how to satisfy your spouse
Focusing on your and your partner's pleasure is vital in most healthy relationships. It ensures mutual satisfaction, which gives the couple more things to be happy about.
Here are some ways that can help you figure out how to please your partner:
1. Assess how you feel
Everything starts from firstly knowing how you feel.
Sex is an intimate act and people often differ in terms of what they desire and want. Pleasure is subjective, so there is a need to assess your reaction to different acts and simulations.
Knowing your sexual preferences can help you guide your partner towards doing things that satisfy your sexual fantasies and learn how to please your wife or husband. Your lack of self-knowledge can create misunderstanding and you being let down.
Related Reading: 

30 Romantic Ways To Express Your Love Through Words & Actions
2. Good communication
Sexual partners cannot read each other's minds, so the tips on how to pleasure your wife or husband all focus on lots of talking. Yes!
Sharing what you like and don't like is essential information for your partner to have so that they can know what you need to escalate you to the seventh heaven of good sex.
You don't have to wait until you are in bed to express your desires. Talking about sex over cocktails or an intimate dinner can be part of foreplay; it's a real turn-on, even if you cannot put into practice everything you are suggesting right away.
When making love, don't be shy about telling your partner with words, rather than just appreciative moans, what feels good. "I love it when you touch me there," or "oh yes, keep doing that," is very helpful in communicating precisely what you need regarding good sex to your partner.
Are they doing something you don't find pleasant when thinking about sexually satisfying your wife or husband? Rather than just brushing away their hand every time and then thinking about how to satisfy your man or woman, let them know verbally: "Oh, can you focus a little more here and not there?"
Related Reading: 

15 Ways on How to Improve Communication in Marriage
3. Avoid routine
If you and your partner have gotten into a sexual routine, having sex the same night each week or continuously in the same position, sooner or later, you will find that that kind of sex is lackluster. To make sex great again, switch things up and see how sexually satisfied that makes you.
How to please your wife or husband if they like doing the same sexual thing repeatedly? Have sex spontaneously, do it in the morning before going to work, or spend Saturday afternoons in bed exploring each other.
How about in a different part of the house (make sure the children aren't around!)? How about leaving some clothing on your skirt or blouse, making it seem like you couldn't wait to get your hands on each other?
In learning how to make love, try different positions or several positions throughout the evening for some good sex to surprise your partner. Is your partner usually the one who takes charge of lovemaking? Change that up!
You initiate, you direct, and you call the shots. They'll love this!
Also Try: 

Sex Quiz for Couples to Take Together
4. Stretch out the foreplay
Good sex is not just about how to satisfy your husband or wife but taking the initiative to make the experience so delightful that you go crazy just thinking about it the next time!
The secret to a sexually satisfied woman or man is often the foreplay.
Try to concentrate on the foreplay, even the "before" foreplay. If you know you will be having sex this evening, send each other some sexy texts during the day to start the foreplay before you get home to make way for some smokin' good sex.
You won't have to wonder what happens when a woman or man is not sexually satisfied if you tell each other what you plan to do to each other's bodies once you hit the sheets.
The point is to linger in the foreplay moment by maybe taking your clothing off piece by piece in the living room, or starting with a shoulder massage in the hallway, moving your hands to more exciting places on your partner's body while still upright.
Related Reading: 

30 Foreplay Ideas That Will Surely Spice up Your Sex Life
5. Sext before you see each other
Your texts will send the message that you are very focused on what the night will be bringing, which will heighten your desire text by text message. Once you are home, there's no need to rush to the bedroom.
Trying to learn how to love your wife in bed? Tease each other and let your imagination stimulate you until you can finally be close to each other.
Related Reading: 

How to Sext – Sexting Tips, Rules, and Examples

 
6. Don't be afraid of sexy talk
Using sexy vocabulary while making love is a huge turn-on, especially for men. If you are shy about using certain words, start with those you are comfortable with.
When you are thinking about how to make your husband or wife happy in bed, you may think that less talk and more work may be the way but try some sexy talk and see the difference.
7. Try sex toys
Sex toys are a great way to achieve sexual satisfaction. Now that they are out in the mainstream, more and more couples are incorporating them into their sex play for highly satisfying sex.
Suppose you are wondering "how to keep my husband or wife sexually satisfied," start by looking at a catalog or a website together. Share what you think might be good to try and why you are attracted to that toy rather than another.
Looking through different toys is a great way to let your partner know your preferences and what you need to get you to orgasm, in addition to what your partner is already doing.
8. Share your fantasies
Wondering how to satisfy your spouse can be difficult if they are not into trying new things. A tough job indeed, but then it's not impossible to take someone out of their comfort zone.
Another way to learn how to be more sexually intimate with your husband or wife is by being open about your fantasies.
Listening to your partner's secret fantasies, and sharing your own with them, can help increase their libido and sexual satisfaction as well as yours.
Remember: fantasies are precisely that. It doesn't mean that you or they would wish to do these things in real life. The fact that they would never truly take place is part of the eroticism behind telling each other what you fantasize about when thinking about good sex.
9. Be GGG
Are you familiar with the acronym GGG? It stands for good, giving and game. If you want to satisfy each other sexually, you will want to make being GGG a goal.
Good = you are good in bed, enjoy sex, and look forward to your intimate moments with your partner.

Giving = you are generous in bed, concentrating on your partner's pleasure.

Game = you are up for trying new things and being open to your partner's suggestions and requests for making your sex life satisfying, hot and exciting.
Be willing to try new things at least once (as long as you are comfortable with them). You never know when that "one thing" is something that turns you on so much that it will become a regular feature in your lovemaking sessions.
Good sex is not rocket science. It just takes two people to be in the moment, cut the monotony with surprises and think outside the box (and the bed!). That's all!
Still wondering how to satisfy a man, then start gradually with these tips and see the difference.
Watch this video to learn why sexless marriages don't work:
10. Don't get complacent
Looking to learn how to satisfy your spouse?
Make sure you value what you have and work on making things more engaging and exciting daily. Try not to get complacent about your mutual sexual satisfaction, as this can become a problem in the long run.
What you and your partner like sexually may change over time and thus, you must reassess what works for the both of you constantly.
Summing up
If you are considering how to satisfy your spouse, you are already on the right track. Looking for better ways to keep your partner sexually engaged can ensure that your relationship does not run out of steam.
Communicate openly with your partner and assess what your sexual preferences are. Try out new things and listen to your partner when they tell you what excites them sexually.
Learning, listening and evolving is the way you can learn how to sexually please your husband or wife and make your relationship more healthy.
Share this article on
Want to have a happier, healthier marriage?
If you feel disconnected or frustrated about the state of your marriage but want to avoid separation and/or divorce, the marriage.com course meant for married couples is an excellent resource to help you overcome the most challenging aspects of being married.
More On This Topic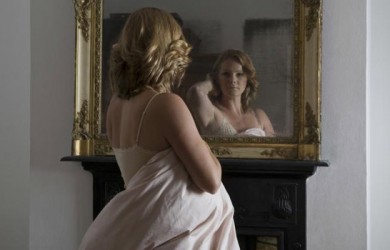 You May Also Like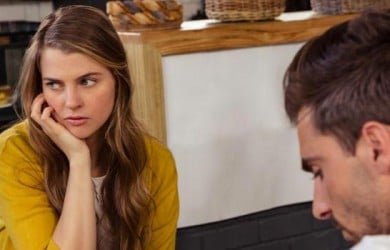 Popular Topics On Married Life