How to Stay Committed in a Relationship: Benefits & Tips
Most people find it easier to say 'I love you' and share a passionate kiss than walk down the lanes of commitment in a relationship.
When you are single, you might be tempted to have a taste of getting into a relationship. But, when it comes to 'commitment,' most of us conveniently shy away from the process.
You must have heard about many people getting pre-wedding jitters despite being in love or in a live-in relationship for quite some time. So, what's the big deal about saying vows by the altar with the same person you professed your love to?
It is because most people find it tough to figure out how to stay committed in a relationship. Usually, millennials tend to commit to things or people pretty less as compared to the older generation.
The younger generation does not prefer being rushed into things, whether it's about making a career decision, buying a new house, or getting into a committed relationship.
The Pew Research Center backs this assertion. As per research, millennials are less likely to be married in their 20s as compared to the previous generations.
What does commitment mean in a relationship?
Commitment is nothing but people's conviction to stay together. It is part of the relationship that provides safety and security, so couples can openly express their thoughts, feelings, and desires.
Commitment is needed in all kinds of relationships. But, in general, it's romantic relationships that require more commitment than friendships.
So, what is commitment in a relationship?
Commitment isn't a legal contract. But, when you label yourself as a couple, there is a mutual and unwritten understanding between the partners. The exact clauses of this understanding are never explicitly stated.
Nonetheless, as a part of a committed relationship, it is expected that both partners love each other, be loyal, and stand by each other in tough times.
Why is commitment important in a relationship?
When you begin with a relationship, you might find it challenging to commit at the inception. Despite being in love, it takes time to build trust and strengthen the bonding.
But, if you are looking forward to a fulfilling and lasting relationship, commitment is a necessary ingredient to keep the spark alive.
A commitment relationship meaning is important as it helps each partner experience a sense of security.
Feeling secure in a relationship fosters love, faith, and loyalty. It gives courage to both partners to dream and plan things together for the foreseeable future.
Commitment doesn't mean killing your freedom or losing your individuality. In fact, when you are in a relationship, commitment helps you become resilient during challenging times.
It indeed is comforting to know that you have each other's back during the tough times. So, commitment is just as important as love and passion in a relationship.
5 benefits of staying committed in a relationship
Staying committed in a relationship offers numerous benefits that contribute to the growth, stability, and happiness of both partners involved. Here are five key benefits of staying committed in a relationship:
1. Emotional intimacy
Commitment fosters emotional intimacy between partners.
By staying with a committed partner, you create a safe space where both individuals can open up, trust one another, and share their deepest thoughts and feelings. This emotional connection strengthens the bond and promotes a sense of security and understanding.
2. Mutual growth and support
Commitment provides a solid foundation for mutual growth and support. When both partners are committed to the relationship, they actively work together to overcome challenges and achieve personal and shared goals. This support system encourages individual development, as well as the growth of the relationship as a whole.
3. Trust and security
Commitment builds trust and security within a relationship. When both partners demonstrate their dedication and loyalty, trust naturally develops. This trust forms the basis for open communication, vulnerability, and the ability to rely on one another during difficult times.
Feeling secure in the relationship allows for personal and emotional growth.
4. Shared experiences and memories
Commitment fosters the creation of shared experiences and memories. By staying committed, partners invest time and effort into building a life together. This can involve creating traditions, exploring new places, or pursuing common interests.
These shared experiences create a unique bond between partners and contribute to the overall happiness and fulfillment of the relationship.
5. Long-term happiness and fulfillment
Commitment contributes to long-term happiness and fulfillment.
When both partners are committed, they prioritize the relationship and work through challenges rather than giving up easily. This dedication and investment in the relationship increases the likelihood of building a lasting and satisfying partnership, leading to greater overall happiness and fulfillment for both individuals involved.
Remember, relationship commitment should always be a choice made willingly and mutually by both partners. It is essential to communicate openly and honestly to ensure that both individuals are on the same page regarding their commitment to the relationship.
15 tips on how to stay committed in a relationship
If you detest open relationships and are looking for true love and a stable and enduring relationship, it is important to know how to stay committed in a relationship.
There is a lot of difference between merely verbally committing to someone and being actually committed in a relationship. Relationships are dynamic, and true commitment needs hard work.
So, how to stay committed in a relationship?
Here are some handy tips to help you stay committed in a relationship and live a stable and fulfilling life with your partner.
1. Create a commitment statement
If you are wondering how to stay committed in a relationship and don't know where to start, creating a commitment statement can help you get started.
A commitment statement outlines the purpose and goals of the marriage. It may also include rules and boundaries that strengthen the marriage and make the couple feel secure.
2. Greet each other each day
Hugging and kissing feels good. But, you must also make it a habit to greet each other every day.
Greeting each other when you wake up or when you see your spouse after work or before dozing off is a subtle yet effective way of reinforcing the commitment in your relationship.
3. Talk about your dreams and desires
How to stay committed in a relationship?
Talk about your dreams and aspirations regularly with your spouse. This will help you to stay on the same page as your partner.
These topics are future-oriented. When you talk about your dreams and goals with your partner, they know that you count on them in the foreseeable future.
This helps in boosting trust and dependability in a relationship.
4. Spend a good amount of quality time together
How to stay committed in a relationship?
Spend quality time with your partner on a regular basis. You can watch a nice movie together, cook together, have a date night, or just have an evening stroll together.
Do anything that makes you feel loved and connected to each other.
Making time for each other, just to check in or to have a date, can strengthen the bond and reinforce spouses' dedication to the marriage.
5. Practice open and honest communication
Since you are pondering how to stay committed in a relationship, it is essential to realize that communication is key to a stable and lasting relationship.
When you practice healthy communication with your partner, you build trust in your relationship. And loyalty is crucial for maintaining commitment in a relationship.
6. Appreciate your partner
It is important for both partners to feel acknowledged and appreciated in a relationship. Commitment is impossible if one feels unwanted, undesired, or disrespected.
If you appreciate your partner, they will know that you admire them. It will help boost their self-esteem and their desire to stay committed in a relationship.
7. Do not get into a blame game
How to stay committed in a relationship?
One of the most important things to remember is never getting into a blame game, even when you are very angry with your partner.
If you feel that the situation is heated up, it is better to take a time-out and talk later when both of you are in a receptive mood. It is then that you can discuss what went wrong to avoid the issues in the future.
8. Do not try to change your partner
This, too, is one of the vital pieces of advice to stay committed in a relationship.
As time progresses, you tend to take your partner for granted and change them at your convenience. Sometimes, it happens inadvertently, but the repercussions can be unpleasant.
Nobody likes to be changed. Accept your partner the way they are.
If you feel there's a nasty habit that irks you, talk about it empathetically. Keep patience, and do not get into a spree of changing them just to suit your taste or whims.
9. Learn to compromise
How to show commitment in a relationship?
Sometimes, you need to take the first step towards commitment if you expect your partner to do the same.
Compromise doesn't mean killing your freedom or strangulating your individuality. Instead, it shows your willingness to consider your relationship even above yourself.
If both partners are willing to compromise when needed, maintaining commitment in a relationship won't seem to be an uphill battle.
10. Be best friends with your partner
Still, wondering how to stay committed in a relationship?
As per the study, the people who share deep friendships with their partners reported considerably larger levels of happiness as compared to the spouses who didn't share such a bond.
So, try being best friends with your partner!
True friendship not only fosters commitment but also helps in keeping the spark alive in the relationship.
11. Try to pursue the family traditions
Family traditions are unique activities or memorable experiences that are passed down through the generations that help form stronger bonds.
These are not just fun activities to look forward to, but they help establish a strong foundation for family values and act as special bonding experiences.
12. Practice spiritual activities together
How to stay committed in a relationship?
If you believe in the higher power, you can practice spiritual activities together that help promote individual and relationship connection.
Such practices can help a couple grow closer and strengthen each spouse's commitment.
13. Engage in small acts of kindness
While it may be easy to take advantage of what your spouse gives for the relationship's benefit, everyone desires to feel acknowledged.
Doing a chore, bringing home a special gift, or sending a loving note are all simple but effective ways of showing love to your spouse and committing to marriage.
Watch this video to learn more about the infinite power of a small gesture:
14. Talk about how you met and the many reasons you fell in love
Reflecting on reasons for committing to one another in the first place can renew the desire to capture and preserve the relationship.
One of the best ways to follow this advice is by flipping through the pages of your wedding album or watching the video of your wedding ceremony or other special occasions by cuddling together on the couch.
15. Do not let intimacy take a back seat
As time progresses, relationships tend to become stale, and intimacy takes a back seat. But do not let that happen!
How to be in a committed relationship for a long time?
Make time to get close to your partner. Even when you don't have sex, you can always cuddle up, hold hands, snuggle together on the couch, and give each other a nice massage. There are many more ways to get physically intimate with your partner!
Get innovative and rekindle the spark in your relationship. This aspect is certainly important when it comes to relationships and commitment.
What are the signs of a committed relationship?
Signs of a committed relationship include trust, open communication, mutual respect, shared values, and goals, willingness to compromise, and a sense of security. Both partners prioritize the relationship, invest time and effort, and work through challenges together. They show consistency, faithfulness, and support for one another.
Commitment is evident in their long-term plans, shared responsibilities, and emotional availability. They prioritize the happiness and well-being of their partner and actively work towards maintaining and strengthening the relationship.
To learn more about the signs of a committed relationship, click here.
Final thoughts
How to stay committed in a relationship? There are various ways, as discussed above, that can help you maintain commitment in your relationship.
Every relationship is unique, so focus on the things that matter most to the two of you!
If you truly love your partner, and the two of you have envisaged a beautiful life together, showing commitment in your relationship shouldn't be a hard row to hoe!
Share this article on
Want to have a happier, healthier marriage?
If you feel disconnected or frustrated about the state of your marriage but want to avoid separation and/or divorce, the marriage.com course meant for married couples is an excellent resource to help you overcome the most challenging aspects of being married.
You May Also Like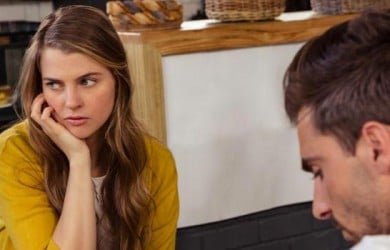 Popular Topics On Married Life