5 Things to Keep in Mind While Recovering from Infidelity
Recovering from infidelity and healing from infidelity, entails a lot of challenges for the spouse cheated on, and looking for ways to recovering from an affair.
If there's one thing that no married person wants to ever experience, that would be it. Yet according to many published studies, it's predicted that as much as 60 percent of individuals will participate in at least one affair within their marriage. Not only that, but 2-3 percent of children are the result of an affair as well.
Yes, these are pretty grim statistics; however, that doesn't mean that your relationship has to be one of them. When it comes to affair-proofing your marriage, books like His Needs, Her Needs by Willard F. Harley, Jr. can provide you with a wealth of information on how to keep your connection with your spouse healthy and strong.
It's also a good idea to see a marriage counselor, at least a few times a year, even if you don't sense that you have any "real" marriage issues. It's a proactive approach to keeping your marriage safe. Also, make intimacy (both physical and emotional) within your relationship a priority.
Being that 15-20 percent of married couples have sex less than 10 times per year, sexless marriages are considered to be one of the leading causes of infidelity.
But what if you happen to be someone who has already had infidelity within your relationship? Yes, it can be hard (brutal even). Yes, it may feel like your marriage is coming to an unavoidable end. However, it's during the darkest of times that you need to remember that recovering from infidelity is indeed possible.
That said, it's important to keep the following five things in mind when you are trying to look for ways to get over an affair and heal after infidelity.
1. Love is as strong as death
There is a verse in the Bible that says "love is as strong as death" (Song of Solomon 8:6).
When you're recovering from infidelity, it's a great thing to hold close because it's a reminder that no matter what happens in a marriage, the love that you have for one another has the ability to bring you through it.
An affair might initially feel like the death of your relationship, but love has the ability to bring it back to life.
2. Don't focus on the other person
If you've never seen Tyler Perry's movie Why Did I Get Married?, it's a good one to check out. In it, something called the 80/20 rule is mentioned. Basically the theory is that when a person cheats, they tend to be attracted to the 20 percent in another person that is missing from the spouse.
However, they usually end up realizing that they were much better off with the 80 percent that they already had. That's why it's never a good idea to focus on "the other person". That's really one of the effective and practical ways to move on after being cheated on.
They are not the problem; they are what was used to try and address the real issues. If you're the one who had the affair, don't look to the person you cheated with as your ticket to happiness.
Remember, they actually helped you to be unfaithful; that is already an integrity issue on their part. And if you are the victim of the affair, don't spend a lot of time wondering what made the other person "so much better" than you. They're not "better", just different.
Not only that but affairs are selfish because they don't require the work and commitment that marriages do. The other person is not a part of your marriage. Don't give them more energy than they deserve. Which is none.
3. You're going to need to forgive
Can a relationship go back to normal after cheating? The answer is, it depends.
Some couples do not do well at recovering from infidelity because they continuously bring the affair up—in context and out of context. Although it does take some time to heal and while "getting an over an affair" may not 100 percent happen, for your marriage to survive, forgiveness is going to have to happen.
One of the tips to rebuild trust after cheating is to remember that the victim is going to have to forgive the cheater and the cheater is going to have to forgive themselves.
It's also important to share that forgiveness is a process.
Although the pain of infidelity never goes away, each day, both of you are going to have to decide "I am going to take one more step to release this so that my marriage can get stronger."
4. You are not alone
A part of the reason why the statistics were shared was so that you could be reminded that while you may feel like your marriage is the only one on the planet that has experienced infidelity, that is definitely not the case. That's not to make light of your situation or undermine the importance of the question, how to heal after being cheated on.
It's simply to encourage you to reach out to some of the people you can trust to
Keep things in total confidence
Support and encourage you
Perhaps even share some of their own experiences as a way to provide you hope
Help you in healing after an affair
If you're not ready to take that step, at least consider watching the documentary 51 Birch Street. It addresses infidelity. You will definitely see marriage in a new light.
5. Rely on your marriage more than your feelings
If everyone who experienced an affair solely relied on their feelings when it came to determining if they were going to work through it, probably no marriage would survive.
Also, for those looking for tips to gain trust back after cheating, it is important to give your spouse satisfactory response they need by being truthful about your whereabouts, texts and calls details, future plans, things at work, people you interact with on a daily basis, any changes in routine. Do everything possible to help them establish trust in you.
If you find yourself unequipped to find answers to the questions like, "how to recover from infidelity" and "how to rebuild a relationship after cheating", it is advisable to reach out to a verified expert who will help you process infidelity and facilitate the process of recovering from infidelity.
They are trained professional who can also help you on how to deal with infidelity and end the relationship amicably to start afresh, should you choose to call it quits.
More than focusing on how long does it take to get over infidelity, it's important to keep in mind that while recovering from infidelity, you need to focus more on your marriage and what you desire from it than how you actually feel about the affair itself.
An affair is a mistake that is made in the marriage, but your marriage is a relationship that is designed to last a lifetime. If that is still what you desire, put your heart and soul into it. Not into the thing that tried to destroy it.
Share this article on
Want to have a happier, healthier marriage?
If you feel disconnected or frustrated about the state of your marriage but want to avoid separation and/or divorce, the marriage.com course meant for married couples is an excellent resource to help you overcome the most challenging aspects of being married.
More On This Topic
You May Also Like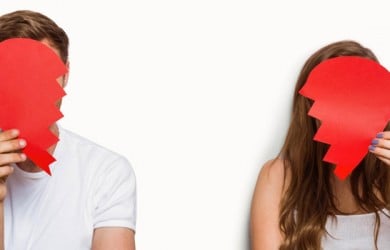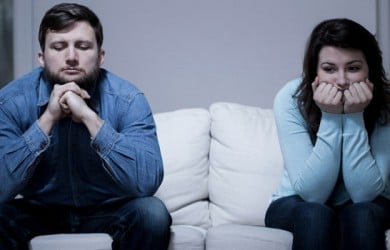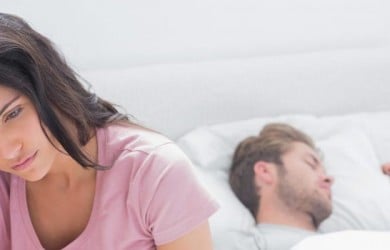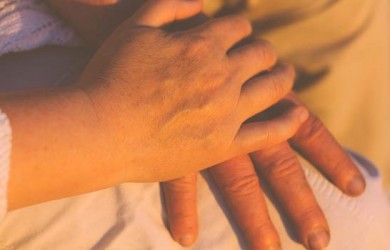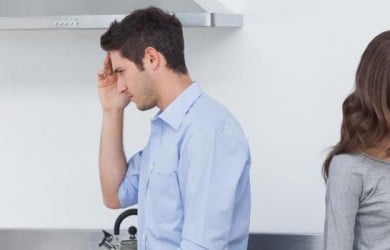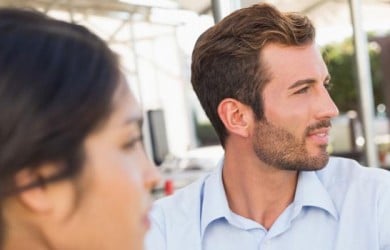 Popular Topics On Marriage Help