35 Sex Tips for Couples to Try
It's funny when people ask sex tips for couples because there isn't anything wrong with the actual sex.
Everything seems great at the start, but when the honeymoon phase is way back in the rearview mirror, your sex life stagnates. You need to understand that it's not irreversible.
Improving sex life is about building anticipation, communicating about likes, dislikes, fantasies, and being fearless about trying new things.
You may be in a long-term relationship and think you know everything there is to know to have a better sex life, but the truth is, there's always more to learn!
That's why we're teaching you 35 of the hottest sex tips for couples.
35 sex tips for couples
Here is your chance at making your sex life sizzle again with the help of these marriage sex tips or make love tips from our experts on how to have good sex.
So read the best sex tips for couples, practice what you learn, and you will soon be on your way to resurrecting a thriving sex life with your partner.
1. Communicate about sex
Communication is everything. It's how you grow as a couple, solve your conflicts, and get to know one another better.
Research indicates that sexual communication is positively correlated both with relationship and sexual satisfaction.
The easier it is for you and your spouse to talk about getting dirty together, the happier your relationship will be.
One of the best ways to have better sex is to talk about it before and after. It will let your partner know what you want as well as how great it was.
Also Try: Communication Quiz- Is Your Couple's Communication Skill On Point?
2. Create an atmosphere
One of the best sex advice for couples between the sheets is to set the mood. Creating a romantic atmosphere is easy.
Start with a clean bedroom, light some candles, put on some music, have some drinks, and start romancing your sweetheart. It can be great after a stressful day or week.
Sex is ultimately a result of what we do to improve our emotional and intellectual connection. One of the best ways to make sex more interesting is to treat sex as a culmination of reconnecting after a stressful day or week.
3. Roleplay
Doing a little roleplay in the bedroom is a great way to boost your sex life.
Let your imagination run wild and feel the heat radiating between the sheets.
Roleplay gives you a breath of fresh air from your monotonous sex life and can work wonders. It is one of the best sex tips for married couples who forget how exciting it is to make love over the decades.
You can be the naughty babysitter, seductress secretary and boss, vixen elf, and magical mage. Whatever your fantasy is, roleplay it!
Also Try: Intimacy Quiz- How Sexually Intimate Is Your Relationship?
4. Use Toys
One of the best sex tips for married couples and a safe way to bring some aliveness into married life is the use of toys.
Going together into the sex shop can be fun even if you don't buy anything. It will feel thrilling just looking at the products.
If you are creating, some of them can be substituted with home items. For example, instead of the cuffs, you can use his tie or your scarves.
However, do not forget that one of the great couples sex ideas to amp up your sex life is by introducing sex toys into the bedroom. Not only will this spice up your routine, but it also helps women achieve orgasm faster.
5. Read dirty stories
For couples who aren't into dirty movies but still want to spice things up, it's time to read some dirty stories.
Erotica can really revamp sex in relationships. You can read it to each other or listen to audio erotica together. It would be helpful to find something that you both enjoy, and once you do, you both can take a step further and turn those words into your reality.
Also Try: Are You Good in Bed Quiz
6. Boost your oral skills
The "Kivin Method" is one of the best sex tips for couples to come around in a while.
While performing oral sex on your female partner, approaching her from the side instead of straight on. This change of angle will heighten her pleasurable sensations and have her begging for more.
Similarly, when performing oral sex on men, females should use their mouth and hands for maximum pleasure.
Oral sex is a game-changer.
7. She comes first
Always remember this: When it comes to sex, once the guy is finished, the party's over. So make sure you're a good party host by ensuring your wife/girlfriend is always "served" first. Especially if you are married.
One of the best sex tips for marriage is to prioritize your wife's orgasm before yours. Unsatisfied sessions between married couples can become a communication barrier and lead to conflicts.
Also Try: When Will I Meet My Soulmate Quiz
8. Make foreplay a priority
Foreplay is important. Really important.
Not only is kissing, touching, caressing, and pleasuring your partner a great way to connect before getting down to the deed, but it's also a great way to ensure your female partner is going to orgasm.
Don't underestimate its power. Don't think of it as something that has to lead to sex. Try appreciating it and including it every time you have sex.
Watch this video by Dr. Emily Morse on Foreplay to know more:
9. Get loud
Remember when you first moved in together, and you were able to express yourself as loud as you wanted during sex?
Moaning is a form of appreciation when it comes to sex. When you moan, your partner understands what drives you crazy and where they need to focus more.
Also Try: Quiz: Is Your Relationship in Crisis?
10. The C-A-T position
The Coital Alignment Technique, or CAT position, is great for women who find it difficult to orgasm from intercourse alone.
Begin in the missionary position with his body flat against yours, then tilt your hips up. Have him make a rocking motion instead of an "in and out" motion.
This way, you'll be grinding against each other and giving your clit a real workout.
11. Watch and play
One of the greatest bedroom tips for married life is to play voyeur for the evening is to sit across from your partner on the bed and give yourselves a private viewing party as you touch yourselves.
This process will turn you both on so much; it'll be impossible to keep your hands off one another. Believe it or not, it will add the needed spice to your sex life.
Also Try: What Kind Of A Partner Are You?
12. Use exercise as foreplay
There's no doubt that exercise is good for your health. It improves your cardiovascular health, reduces stress, and leaves you with a bangin' body.
But, did you know that some women get turned on from exercise? Exercising also improves stamina which helps you last longer in bed.
Even more of a reason to get fit with your spouse this year.
13. Tie each other up
You may not be ready for whips and chains, but there's always room for a little light BDSM play in the bedroom.
Experiment with tying one another up or using handcuffs. Be open-minded and try some light bondage things. Please remember that variety makes your sex life better.
Also Try: Pre-Marriage Awareness Quiz- Find Out If You're Ready To Tie The Knot
14. Grind, don't bounce
One of the best sex ideas for couples is to put your partner in cowgirl positions and ask her to grind, not bounce, but grind.
Remember, it's never, ever bounce unless you are really into it.
Bouncing is a sure-fire way to tire you out in two minutes flat.
However, Grinding will be much better for your stamina, and you'll have a much better chance of having an orgasm due to the friction.
15. Play a sexy game or games
There are so many games to be found, so you have plenty of choices. Don't worry if you don't like some of the first ones you run into.
Start with the ones you find exciting yet not overwhelming. Over time you will be ready to try new games and keep the thrill alive.
Buy some sex dice, play truth or dare, strip poker, or only tease each other during commercial breaks on the TV. These games build sexual anticipation and result in a whole lot of fun. This could be really exhilarating when it comes to loving couples having sex.
Also Try: Is My Husband Sexually Attracted to Me Quiz
16. Dirty talk
Don't be afraid of a little dirty talk now and again. Roleplaying or getting a little crude is a great way to turn each other on and live out a fantasy.
Dirty talk is about letting yourself be free. It doesn't have to be any dirtier than you are comfortable with. What you say doesn't need to happen even. It can be only fantasy-based.
Think about what you would like to hear and share that too.
A piece of important sex tips for couples is to make sure to set the boundaries of the non-acceptable words.
17. Mix it up
Don't be afraid to mix up your routine every once in a while.
Instead of doing it in the evenings, have spontaneous morning sex. Instead of doing it in the bed, get naughty on the living room floor.
Good sex is good sex, and it doesn't matter when and where, so don't be afraid to break the routine.
Also Try: Is He Playing Games With Me Quiz
18. Don't ignore the testicles
This area can sometimes go ignored, but the testicles can provide some serious stimulation to men.
The next time you please your guy, be sure to lick, suck, or gently tug or cup his balls for a sensation he'll never forget.
Tease him, and you will be rewarded with a great sex session.
19. Mirror mirror on the wall
One great sex tip for better sex is to watch yourself getting dirty in a full-length mirror.
Banish insecurities and watch the sexy way you enjoy one another.
This is great because it's not as invasive or dangerous as recording yourselves in the act, but you still get to watch the good parts unfolding in front of you.
Also Try: You Think Your Love Life Is Great? Take This Quiz To Find Out
20. Watch each other
Great sex involves equal parts chemistry and vulnerability. You can open up your vulnerable side and make sex hot and meaningful by maintaining eye contact throughout.
One of the best sex tips for couples is to reignite the passion in the bedroom by looking at each other.
Try replacing the flannel PJs with some sexy gowns even though it is cold. The bed should also be a place where you come to communicate on a different verbal and non-verbal level, not just a place for rest.
21. Fantasize
Part of having a great sex life is being able to fantasize about your partner.
Consider fantasizing part of your dirty talk. Relay one of your favorite fantasies to your partner or create one, especially for them.
No matter how many years you have been together, if you can see your partner in a new sexual light, it can boost sex and relationships. Try it out and experience something you have never experienced before.
Also Try: What Is Your Sexual Fantasy Quiz
22. Kiss like teenagers
Remember back when you first met your spouse and nothing sexual had happened yet?
Those were the days when you could kiss for hours and hours, getting more turned on the longer it went.
The list of sex tips for marriage includes the feel-good hormones releasing kissing. Boost your immunity and lower your stress levels with a passionate kiss.
Relive those days and make out shamelessly. Anything that will remind you of the fun couple you once were and can become again.
23. Take your time
Great sex doesn't have a timer attached to it. If you want to have better sex, make sure you have the right amount of time set aside for it.
A quickie can only make you feel fine (sometimes), but if you take your time, you can have an unforgettable sex session that you need.
Also Try: Should We Break Up Quiz
24. Make a bucket list… For sex
Have you ever wanted to do it on an airplane? In the back of a car? Make a homemade dirty movie? Now is the time to get kinky with your spouse and make a dirty bucket list.
Not only will this inspire you both to try new things, but you'll turn each other on just talking about it.
25. Grind with your clothes on
Research shows that 81.6% of women can't orgasm from penetrative sex alone. That's because most of their focus has to be on grinding the clit against something.
So, the next time you're feeling frisky, grind with your clothes on (as if you were teenagers again!)
The friction from the clothes will get her excited and may even make her orgasm; just make sure you're not wearing jeans or harsh materials that could chafe either of you.
26. Give him something to see
Men are extremely visual creatures, so why not give them something to see?
The next time you're getting down and dirty, be sure to keep the lights on so he can watch you work your magic.
All that sex in the dark makes you forget how amazing it is when it's happening. Keep enough light in the room for him to look at you. It will turn him on more.
Also Try: Is My Boyfriend Keeping Things From Me Quiz
27. The clit is everything
Most women need clitoral stimulation to achieve orgasm, so don't neglect this special area. It isn't just for foreplay!
Be sure to stimulate the clit with your fingers, sex toy, or choose a position where it can grind against your partner for the ultimate pleasure.
Be vocal and ask her what you can do to heighten her pleasure. Tell her how much it turns you on to hear her groan.
Follow her lead, and sometimes you have to take a step back and let her show you what to do and where to do it.
There's nothing sexier than knowing your partner is genuinely committed to blowing your mind.
28. Compliment each other
Who doesn't love to be complimented about their amazing sex moves every now and again?
The next time your partner does something you can't get enough of, tell them so! Not only will this boost their ego, but it will let them know what turns you on the most.
Some sweet words go a long way! What human doesn't feel a little insecure about parts of his/her body?
We have these wildly insane standards we place on ourselves for how a woman or man should look thanks to unrealistic social media images, it affects people more sexually than they can understand.
With a few kind words, you can significantly help your partner feel more confident at the moment.
Also Try: Do Many People Have a Crush on Me Quiz
29. Explore non-sexual touching
One of the biggest sex ideas for husband and wife is to explore non-sexual touching.
Studies show that physical affection, such as holding hands, kissing, cuddling, and massaging one another, is strongly related to relationship satisfaction.
30. Sexy strip session
Does your partner love to see a sexy visual before getting down to business? Delight their senses by putting on your favorite "mood music" and doing a sensual striptease.
It feels great when all 5 senses are engaged, but it feels better when one of them is in focus. Turn off some of them and put the focus on one. Blindfold them while focusing on the skin. Try playing some music that you use to strip dance while they are tied up and can't touch you.
31. Be prepared so that you can be spontaneous
It was indeed easier to be spontaneous early in the relationship since you took time and care to get ready to meet your loved one.
After some time, you might have stopped dressing up for them as much. Try to bring it back by doing a bit of preparation that makes you enjoy being in your body.
When you feel good, you will find it easier to jump to each other any chance you see.
Also Try: How Do You Show Love?
32. Treat all activities as if they lead to sex
Shopping together?
For every item they remember from the list, give them a sassy kiss. Sounds like quirky marriage sex advice? Try it!
When no one is watching, shake those hips. Driving home from the store? Stare them in the eyes to heat their crotch. Ask them what they would like for dessert and say no to anything that is not you— taking kids to the park?
Put a naughty note in their pocket to read while the kids are playing. Introduce fun back into your life, and great sex is going to follow.
33. Make a habit of trying new positions
Every month make a promise to try one new position. Commit to each other and keep each other in check. And remember this sex advice – when you run out of ideas, do research. Just make sure not to get hurt due to some Camasutra spelling errors.
Also Try: What's Your Ideal Sex Position?
34. Talk. Ask. Appreciate
Your sex life is a reflection of what's happening in your relationship. If your sex life isn't where you'd like it to be, here are some tools you can use to ramp things up:
Get on the same page. Talk with your partner about your ideal sex life goals and listen to their desires.
Ask for what you need from your partner in life and the bedroom. Make a needs list and encourage them to do the same. Tweet this
Set aside a few moments each day to look at each other in the eyes. This can be as you kiss goodbye in the morning or a moment to pause and appreciate each other while making dinner.
35. Tease him
As much as he wants you to rip off his clothes, make him beg for it. Do a sexy striptease, kiss his thighs, do whatever you have to do until he can't take it anymore. Dominate him. Don't necessarily break out the latex and whips (unless you're into that kind of thing). Take control of him. When you're on top, try putting his hands behind his back, and you own the position and embrace being in utter control.
Also Try: Are You Not A Good Enough Wife?
Conclusion
Best sex for couples happens when both of them are equally invested. It's cliche, but oh so true. Both men and women play a big role in the quality of a married couple's sex life.
Don't assume that it's just your partner's fault if you've lost that spark that kept you in bed all day back when you first got together.
To rediscover the passion that you once shared with your partner, you need to follow some of the sex tips for couples shared above and have an open, honest conversation about your sex life with your spouse.
Use these exciting sex tips for couples to gain a little awareness of your sex life and work together to recreate the magic that you once had.
Share this article on
Want to have a happier, healthier marriage?
If you feel disconnected or frustrated about the state of your marriage but want to avoid separation and/or divorce, the marriage.com course meant for married couples is an excellent resource to help you overcome the most challenging aspects of being married.
Learn More On This Topic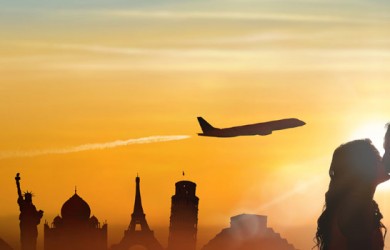 You May Also Like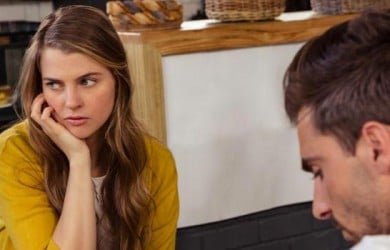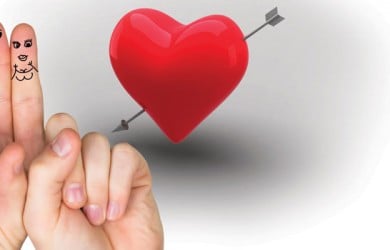 Popular Topics On Married Life