How to Get Over Betrayal in a Relationship
What does betrayal mean in a romantic relationship? Is it only infidelity, adultery, or cheating? Not really. Betrayal may come in many forms. Your partner running into somebody else's arms indeed feels like the highest form of betrayal.
But, how about not making the relationship a priority? Breaking promises and marriage vows? Emotional cheating? Financial infidelity? Lying or withholding information? Disclosing personal information that's been shared in confidence?
All of these are different types of relationship betrayals. If your partner has betrayed you in any of these ways, you might be wondering how to get over betrayal in a relationship and why betrayal hurts so much?
So, how do you get past the betrayal, and what are the ways of healing from betrayal trauma? I encourage you to keep reading. Because in this article, we'll explore why betrayal hurts so badly and have a look at 15 steps to get over betrayal in a relationship.
Why Does Betrayal Hurt So Much?
Betrayal in love (and in general) means violating someone's trust and confidence. When people get into a committed relationship, they agree upon a certain level of commitment.
They make agreements in good faith and believe that both partners will hold up their end of the bargain. So, when one partner can't commit to what they've promised, the betrayed partner's world turns upside down( understandably so).
It destroys their self-esteem and makes them question their self-worth. The betrayed partner starts to doubt everything the betrayer says and does. The breach of trust has done a number on the relationship, and heartbreak's pain is no less painful than physical pain.
Both partners respect and live by similar core values in any healthy relationship and trust that the other person won't deliberately hurt them. When someone betrays their partner's trust, it shakes the foundation of the relationship.
It feels like we've put our trust in someone who didn't deserve it. It leaves us feeling shocked, confused, and insecure. How can we trust people again after someone so close has shattered our trust?
We start to live in constant fear of betrayal. All humans crave emotional intimacy and connection. A partner's betrayal makes it difficult to trust people, preventing us from forming meaningful relationships.
Losing our trust is a terrible loss, and that's why betrayal hurts so much—wondering how to get over betrayal in a relationship? Let's get to it.
Related Reading: 

Trust and Betrayal - How to Repair the Fractured Relationship

?
15 steps to get over betrayal
There are no specific guidelines on how to get over a betrayal in a relationship since the road to recovery is different for everyone. But, following these 15 steps will help you to recover from betrayal in a relationship.
1. Acknowledge the betrayal
Someone you trusted with all your heart has betrayed you and smashed your heart into smithereens. It's devastating, yet you find it unbelievable. You can't understand how and why your partner would do something like this to you.
So, you resort to denial. No matter if the betrayer had intentionally hurt you or not, your trust has been violated. Acknowledging it is the first step to heal from the betrayal trauma and move past it.
2. Name your emotions
How do you feel about the betrayal? Angry? Shocked? Sad? Disgusted? Ashamed? You might experience a whirlwind of emotions.
Instead of trying to deny or suppress them, name them. Don't use denial to conceal hurt feelings. It's crucial when you're trying to get over a betrayal in a relationship.
3. Don't blame yourself
When someone betrays you, your self-esteem takes a hit. It's normal to blame yourself for your partner's actions.
While replaying the betrayal in your mind, you might feel like if you were fulfilling your partner's emotional and physical needs, they wouldn't be resorting to somebody else.
Related Reading: 

Life Lessons Betrayal in a Relationship Can Teach You
But betrayal is always a choice. A bad relationship doesn't give anybody a free pass to do whatever they want.
4. Spend some time apart
It would be best if you had some time to process what has happened. No matter how desperately your partner tries to contact you and ask for forgiveness, don't give in.
Let them know that you need some time alone to process and think clearly. It doesn't mean you've decided to break up with them. Taking time away helps you to come to terms with the betrayal and find clarity.
Recovering from betrayal in marriage isn't easy. You're torn between leaving the relationship and repairing the damage.
Whatever you end up doing, taking some time away is crucial to your mental health and emotional well-being.
5. Grieve the loss of trust
People grieve the death of their loved ones because losing someone close is a loss. Betrayal is also a loss of trust, and it's normal to experience grief after being betrayed.
So, be prepared to go through the five stages of grief- denial, anger, bargaining, depression, and acceptance while getting over a betrayal in a relationship. Not everyone goes through all of them. You might not even experience them in this order.
But allow yourself to grieve in your way so that you can deal with the loss in a healthy way.
6. Avoid the temptation to retaliate
You are probably already aware of the saying, 'An eye for an eye makes the whole world blind.' You must be furious with your partner for betraying your trust. It's normal to feel the urge to inflict pain upon your betrayer and make them suffer.
While there are many positive ways of getting over betrayal in a relationship, retaliation isn't one of them. If anything, it'll only delay your healing process. No matter how angry you are, don't resort to betraying your betrayer.
Related Reading: 

Prevent the Damage from Betrayal in a Relationship
7. Open up to someone you trust
Being deceived by someone you love might make you feel like you can't trust anybody at all. But, seeking emotional support from your loved ones is a crucial factor in the recovery process.
If you feel ashamed and don't want to share the gory details of your partner's betrayal, you don't have to. Just talk about how you think about the incident. However, make sure you speak to someone who can stay neutral and offer you their brutally honest opinion instead of adding fuel to the fire.
No trusted confidant around? You can always confide in a relationship expert and ask how to get over betrayal in a relationship.
8. Develop a game plan to overcome betrayal
Now that you've had some time to process the incident, it's time to devise a plan for recovering from betrayal. Yes, you still are feeling betrayed, shocked, and devastated. You're having a hard time coping with betrayal.
But you can't heal if you keep dwelling on how they've wronged you or reliving that painful memory by replaying it in your head. It's time to decide how you want to move forward. Do you want to forgive your partner and rebuild the relationship?
Thinking of a temporary separation, or do you want to end it for good? Do you want to start meditation and journaling? Want to take a therapist's help to heal your broken heart? Figure it out and get ready to begin healing.
9. Reflect upon things
Once you feel in control of your emotions again, it's a good idea to spend some time engaging in introspection. Reflect on your relationship, how things were before the betrayal and how things need to change if you want to give your partner a chance to redeem themself.
When you're dealing with betrayal and thinking 'how to get over a betrayal in a relationship,' it's normal to feel like your partner wouldn't hurt you like this if you did things differently. While there's plenty of scope of improvement for all of us, your partner's betrayal is their choice and has nothing to do with your self-worth or behavior.
If there were issues in your relationship before the betrayal took place, both of you need to find ways to fix the problems if you want to continue the relationship. But your partner needs to take responsibility for their actions and show genuine remorse first.
Related Reading: 

The Damage of Betrayal in Marital Relationships
10. Have a conversation with your partner
You might not feel comfortable with the idea of confronting the person who betrayed you. But, for your peace of mind, it's important to communicate with your partner and let them know how their actions made you feel.
If they've been asking you to listen to them, you can give them a chance to tell their side of the story. Notice if they try to justify their action or feel genuinely sorry about it. Use 'I' statements when you speak, make sure not to lose your cool, and do it gracefully.
11. Try to forgive
Forgiving doesn't mean overlooking, accepting, or excusing the wrong that has been done to you. You don't even have to get back together with that person if you don't want to.
You can think of giving your relationship a chance only if the person genuinely seems remorseful. But, even if they aren't, forgive them for your sake. To truly heal from a betrayal, you'll need to forgive the person and let go even if they don't deserve your forgiveness.
Watch this video to know how to forgive someone:-

12. Pull the plug
Was this your partner's first betrayal of trust? Do they recognize the pain they've caused you? Have they accepted the responsibility for their actions and asked forgiveness? Are they repeated offenders, or was it an unintentional isolated incident?
End the relationship if this wasn't their first time betraying your trust. If you stay in a relationship with someone who keeps breaking promises and hurting you, you're enabling them, and there's no reason for them to stop.
13. Be open to trusting again
You don't have to trust someone blindly. Start with little things and take small calculated risks.
If you've decided to give your partner a chance to regain your trust, give them incremental trust instead of trusting them like before.
14. Learn to trust yourself again
Trusting yourself is one of the most crucial steps to take when you're dealing with betrayal. To trust others, you need to trust your ability to make sound judgments and adjust your trust indicator slightly.
15. Take care of yourself
You've been through a lot, and it's time to make yourself a priority. Moving on isn't something that happens overnight.
But, you need to start with small steps, regardless of whether you decide to end or rebuild the relationship, practice self-care and regain your confidence.
Related Reading: 

How to Forgive Your Husband for Betrayal
Conclusion
Even if it doesn't feel like it at the moment, the pain of betrayal will eventually fade, and you'll be able to leave it in the past. The betrayal doesn't have to end your otherwise great relationship, though.
If both you and your partner are willing to go the extra mile, it's possible to rebuild trust in your relationship and stay together.
Share this article on
Want to have a happier, healthier marriage?
If you feel disconnected or frustrated about the state of your marriage but want to avoid separation and/or divorce, the marriage.com course meant for married couples is an excellent resource to help you overcome the most challenging aspects of being married.
You May Also Like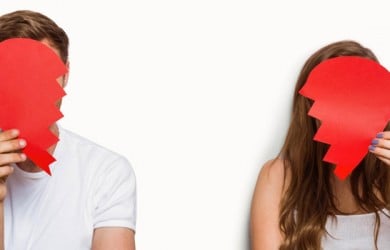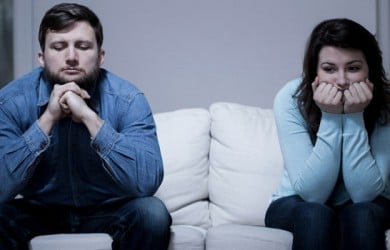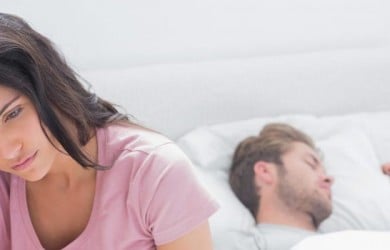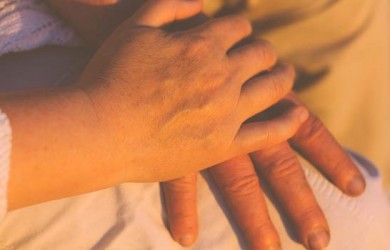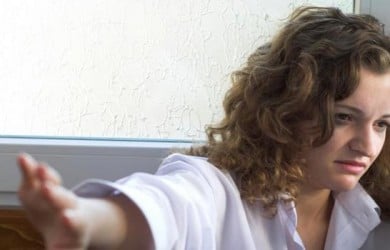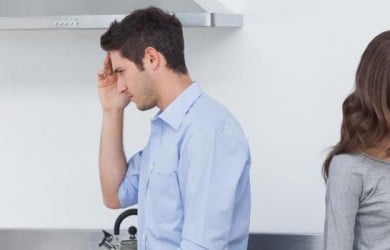 Popular Topics On Marriage Help