Can My Marriage Survive Infidelity? 5 Facts
It's one of the worst words that can be uttered in a marriage: affair. When a couple agrees to be married, they promise to be faithful to each other. So why then is infidelity in marriage so common? And how can marriage survive infidelity?
Depending on which research study you look at and what you consider an affair to be, somewhere between 20 and 50 percent of married spouses admit to having at least a one-time affair.
Cheating in marriage is damaging to the marriage relationship, tearing apart a once happy couple. It can dissolve the trust and then, in turn, affect all those around them.
Children, relatives, and friends take notice and lose hope because a relationship they once valued is having problems. Does that mean other couples are hopeless when it comes to surviving infidelity in marriage?
Let's look at types of infidelity and different facts about infidelity, then decide can a marriage survive infidelity genuinely. Either way, surviving adultery in marriage will be a challenge.
How do you know that your marriage can survive infidelity?
When you realize that your partner has been cheating on you, it is a hard pill to swallow. It may cause you immense distress and
The reasons for marital infidelity are about as vast and unique as the marriages themselves, but is there a way that you can heal and your marriage can get past such a tragic situation of surviving infidelity?
If you are wondering, "can marriage survive infidelity," look at whether there is clear and open communication taking place between both partners. If both the partners have the desire to find ways to question and address the reasons for the infidelity, reconciliation is possible.
When you and your spouse vowed to love one another until death parts you on your wedding day, which may motivate you to work towards a more powerful commitment and connection.
It's true that if your partner cheated on you that they severely compromised their vows; however, that doesn't mean that your marriage has to end.
By first making the decision to work through the aftermath of the affair, you will be amazed by the amount of strength and tenacity you will have in order to work together to survive infidelity and make your union stronger.
How many marriages survive infidelity?
Infidelity may be a deal-breaker for many people, however, there are many who at least try to honor their commitment and find ways to still make things work with their partner.
If you are wondering can marriage survive infidelity, look at experts who have studied infidelity and tried to understand its impact on people and their lives.
Research tells us that about 34 percent of marriages end up in divorce when there is infidelity involved. However, an additional 43.5 percent of marriages are negatively impacted by cheating in a marriage.
Furthermore, 6 percent of marriages are intact but the partner reported feeling indifferent towards their partners.
Only 14.5 percent of the married couples reported to have survived infidelity in a manner that improved their marriage and connection with each other.
The above details reveal that while most of the couples in the marriage may not end up getting a divorce after an incident of infidelity is revealed, not all marriages that stay intact end up moving in a positive direction.
If you are trying to figure out what percentage of marriages survive infidelity, remember that even many marriages that don't end in a divorce, are left in a worse state after one or both partners end up cheating on each other.
5 facts about infidelity
Infidelity is unfortunately something that many people have faced and it has the potential to cause incredible emotional harm to them. Therefore, many are interested in weeding out the misconceptions surrounding it and getting to the facts.
Here are some facts about infidelity that can give you some perspective and understanding about the betrayal that you may be experiencing and can marriage survive infidelity:
1. Someone familiar
Do spouses cheat with strangers or people they know? According to research, it's most likely people they already know. It could be co-workers, friends (even married friends), or old flames they've reconnected with.
Facebook and other online platforms make connecting with them even more accessible, even if initially the connection was innocent. These make learning can marriage survive infidelity an even more pressing concern.
2. Types of infidelity
There are two basic types of infidelity: emotional and physical. While sometimes it's just one or the other, there is also a range between the two, and sometimes it involves both.
For example, a wife could be telling all of her most intimate thoughts and dreams to a coworker who she is falling for, but has not even kissed or had close relations with.
On the other hand, a husband could be having a sexual affair with a woman friend, but he isn't in love with her.
Surviving infidelity in a marriage would be influenced by what kind of infidelity was committed.
A study at Chapman University looked at what types of infidelity bothered each spouse. Their findings concluded that overall, men would be more upset by physical infidelity, and women would be more upset by emotional infidelity.
Related Reading: 

The Different Forms of Infidelity and How to Cope with It
3. Once a cheater…
Research tells us that someone who has cheated on their partner once is three times more likely to cheat in subsequent relationships.
If you know that someone has betrayed the trust of their previous partner, then it may help if you proceed with sensible caution. It could be part of a person's pattern and reveal if marriage can survive infidelity with someone like that.
When things get tough or tense, some people make seek the distraction of someone else's sexual or social company. Or monogamy may not be their thing so they may find ways to break it out.
4. Relationship predictors
It can seem hard to tell whether your relationship is going to be plagued by betrayal and infidelity. But can be predictable to a certain extent, if you analyze your relationship carefully.
Research shows that interpersonal factors have a possibility of being able to predict whether a relationship may involve infidelity.
If you are trying to understand can marriage survive infidelity, remember that relationship satisfaction, sexual satisfaction, relationship length and overall individual satisfaction can point to the negativity that can lead to infidelity.
Related Reading: 

Relationship Analysis Quiz
5. Personality predictors
Another way to assess whether a partner or a potential partner is likely to cheat on you is to analyze their personality.
Research shows that people who display narcisstic tendencies and low levels of conscientiousness are much more prone to betraying their partner's trust.
Infidelity is a marker of their lack of regard for their partner's sentiments and their self-centered way of thinking. And it can give you a window into can marriage survive infidelity.
Is infidelity a deal-breaker?
Some say that the affair is a result of issues that were already leading to divorce, and others say that the affair is what is leading to divorce. Either way, the researchers suggest that while half break up, half actually do stay together.
One significant factor that seems to influence many couples into staying together after infidelity is if there are children involved. Breaking up a marriage between a married couple with no children is a little less complicated.
But when there are children, spouses tend to reconsider breaking up the entire family unit, as well as resources, for the sake of the children.
In the end, 'can a marriage survive an affair?' comes down to what each spouse can live with. Does the cheating spouse still love the person they are married to, or has their heart moved on?
Marriages that survive infidelity can only do that when both the partners are open to each other and analyze their relationship and behavior in a positive manner. And that is something that each person needs to answer for themselves.
How to survive infidelity — if you're staying together
If you and your spouse have decided to stay together despite infidelity, the number one thing you must do is see a marriage therapist and maybe even look for infidelity support groups.
Seeing a counselor together—and separately—can help you work through the issues that lead up to the affair and help both of you get past the affair. Rebuilding is the keyword in the years following the affair.
When learning how to survive infidelity in marriage, know that a good marriage counselor can help you do so, brick by brick.
The biggest hurdle to get over is for the cheating spouse to take full responsibility, and also for the other spouse to offer complete forgiveness.
So to answer the question, "can a relationship survive cheating," practice patience. It won't happen overnight, but spouses who are committed to each other can move past it together.
To learn about a different way to look at infidelity, watch this video:

How to survive infidelity — if you're breaking up
Even if you divorce and you no longer see your ex-spouse, infidelity still puts its mark on both of you. Especially when you are not open to improving things, in the back of your mind may be distrust in the other person or yourself.
Talking to a therapist may help you make sense of the past and also help you move forward into healthy relationships.
Unfortunately, there is no magic wand to keep everyone safe from marriage infidelity. It happens to married couples all over the world. If it does happen to you, work through it as best you can, and seek help.
You can't control what your spouse does, but you can control how it will affect your future life.
Summing up
When you're working on surviving marriage after infidelity, it can quickly start feeling like that is what all your marriage is about these days. And that's no place to be.
Give yourselves permission to have fun again. Finding a new hobby or project to do together, or arranging regular fun date nights, will remind you how good things can be between you and spur you to keep healing together.
Infidelity is painful, but it doesn't have to be the end of your relationship. With time, patience, and commitment, you can rebuild, and might even find yourselves closer to it.
Share this article on
Want to have a happier, healthier marriage?
If you feel disconnected or frustrated about the state of your marriage but want to avoid separation and/or divorce, the marriage.com course meant for married couples is an excellent resource to help you overcome the most challenging aspects of being married.
Learn More On This Topic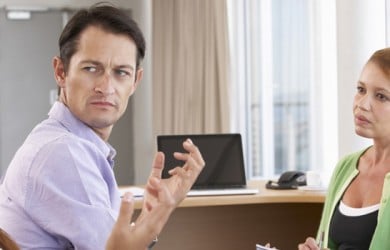 You May Also Like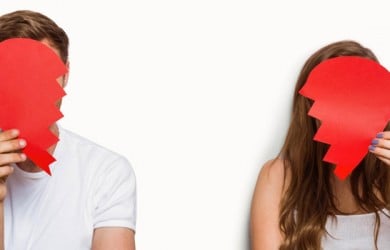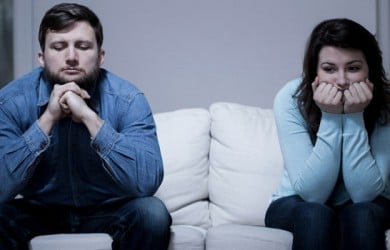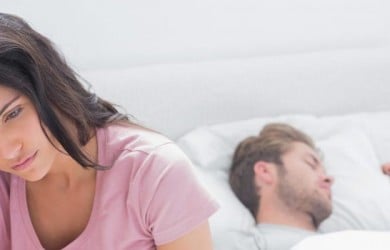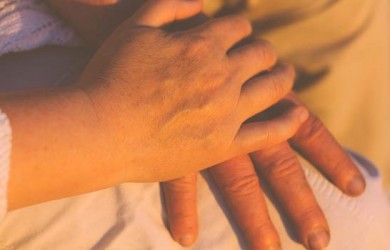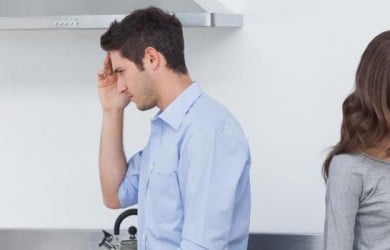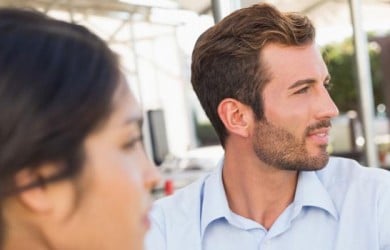 Recent Articles
Popular Topics On Marriage Help