Valentines Day Ideas: 51 Romantic Things to Do on Valentine's Day 2023
Because you won't cut corners when it comes to things to do as a couple, right?
Options for Valentine's day ideas for couples are plenty.
But too many choices around Valentine's day romance ideas can leave you confused, leaving you sweating with the question, "what to do on Valentine's day?"
It's easy to get swayed and lose your mind trying to pick the most romantic things to do on Valentine's Day.
Stop fretting and start looking at making this holiday of love a special celebration with your significant other.
This article brings to you the most exciting Valentine's Day celebration tips that will suit your style – whether it's extravagant or frugal, low key or grand, sweet or sassy.
We have rounded up for you the most exciting Valentine's day activities, romantic Valentine's day date ideas, and fun valentine's day games for couples.
So look no further and dive deep into the mine of the most romantic things to do on Valentine's day.
Things to do on Valentine's Day: Romantic ideas and cute activities
Are you looking for Valentine's Day ideas? When you think of Valentine's Day, the first two words that come to mind are romantic and cute. You and your partner can indulge in several romantic and cute activities for Valentine's Day.
51 romantic and cute things to do on Valentine's day
If you are looking for romantic and cute things to do on Valentine's Day, here are 51 romantic valentine's day ideas you can choose from.
1. Mark it as a 'Rest and Recreation Day'
Wondering what to do on valentine's day with your girlfriend or boyfriend?
That Valentine's day is all about grand gestures is just a sweeping generalization.
For those who like it quiet and subtle, this holiday of love is your day to take a short halt from the daily disciplined life.
Make rest and recreation the order of the day.
Tuck in the bed, oversleep, wake up to an unhurried day ahead.
Say sweet nothings to each other, catch a movie on a laptop, get some pizza home delivered, and stay close to each other.
Make it that day of the year when you steer clear of all the day-to-day hassle to be genuinely there with your beloved.
Quality time is a luxury. Make the most of it this Valentine's Day.
Related Reading: 

15 Signs of Friendship Turning Into Love
2. Fix heart-shaped goodies for breakfast in bed
Sounds cheesy to some, but morning mush is not outdated as yet.
Go big on an obscene display (as some may call it) of the candyfloss romance by baking your partner a heart-shaped cake.
Also, watch this video on prepping up the perfect Valentine's day meal :
Alternatively, you could also fix an easy breakfast quiche and cut it in a heart shape.
Up the romance quotient by feeding your sumptuous spread to each other.
Works best for even those who don't have killer culinary skills, a sincere attempt to fix a french toast qualifies.
3. Go great with wine, luxe chocolates, and flowers
For those who like to woo their partner with grand gestures, now is the right time to bring it on!
Go big on picking up her favorite flowers and gift her some heavy select boxes of chocolates that you can hand feed her later.
Round up the date with free-flowing booze, preferably a wine that reflects your refined taste and gives you both ample time to talk your heart out to each other.
Also Try: 

What Should I Do For Valentines Day

?
4. Write them a love letter
P.S. I Love You.
Nothing beats love letters when it comes to romance.
Valentine's Day is the perfect day, to sum up, all the reasons that make you fall in love over and over again with your partner.
Put all of it in a heartfelt love letter.
It can be a heartfelt rendition of all the milestones reached together.
Simple yet heart-rendering effort to light the flame of love.
Don't forget to end it with the romantic P.S. I Love You. If you feel short of ideas, take inspiration from the American tragedy romance film, P.S. I Love You, based on a novel by Cecelia Ahern.
Watch your love interest glow with the warmth of love and grace as she reads on.
5. Tug at her heartstrings with a song
Whether you are the girlfriend or the boyfriend, singing to your partner will stack you up some serious brownie points.
You don't need to hit the right notes or set the right mood to serenade your partner.
Make it a spontaneous act, catch them by surprise when they are least expecting it and sing it out to the best of your capacity.
Choose an evergreen song that is not too challenging and constant on their playlist. It will bring a luminous smile to their face instantly.
Truly gratifying for you, right?
Also Try: 

What Is The Most Inspiring Quote For You This Valentine

?
6. Revisit the memory lane together
Looking for romantic valentine's day ideas for her or him? Let history repeat itself.
It's time to reminisce about all those lovely memories you built together.
Go to the rooftop bar where you had your first drinks together.
Revisit places where you left your imprints, had crazy laughing bouts, shopped till you dropped, or even had your first deep talk.
Recreate the old memories with a new twist.
Even taking a relationship check-in at one of those places could be an exciting add-on and an enriching exercise.
7. Be their masseur
You don't need expert masseuse skills to calm down your woman or man's frayed nerves.
This Valentine's Day, gear up to give a delightful experience to your partner with some calming body massage.
Grab a bottle of fragrant body oil, slather it indulgently, and don't stop at anything short of a relaxing and yet stimulating body massage.
Your bae will any given day pick it over a day in the spa, as it helps the two of you to reconnect at a different level of intimacy altogether.
Related Reading: 

How to Surprise Your Girlfriend on Valentine's Day
8. Play Valentine's day games for couples
An unconventional but romantic thing to do on Valentine's day would be playing a fun Valentine's day game.
You could level up the romance by playing "Kiss of Love," where you blindfold your partner and guide them to a wall that has your poster. They have to kiss the closest that they can to the lips of their Valentine on the poster.
You could also give a shot to a minute game, where you and your partner would be competing to create the most extended stack of hearts.
It could be heart-shaped cookies, pillows, or chocolates.
Another romantic thing to do on Valentine's day could be to allocate the day to playing as many fun and romantic games as a couple as you can and reignite the spark in your relationship.
9. Visit a local library
Visit the local library, read a romance novel together, or check out love letters and poems of the celebrated romantic writers.
Let the silence and serenity of the library stand as a testament to your love for each other.
It may not be a popular choice, but it certainly cuts a quaint, romantic thing to do on Valentine's day. This sounds like a great valentine's day plan.
Also Try: 

One Thing You Should Improve On Your Valentine Date

?
10. Take up a mini vacation
If you enjoy traveling but do not have the bandwidth for a leisurely vacation, hop on a bus or a train an hour away to see the local sights.
While on the local city tour, gorge on the local snacks, enjoy sightseeing, hand in hand, and bask in the glory of a day away from the everyday buzz.
Immerse yourself in your destination, and reap the benefits of a real vacation, time off from the routine mundaneness, without burning a hole in your pocket.
11. Take an inventory of your goals together
Sit down with your partner, talk, and write about your big-picture goal, hopes, ambition, and roadblocks to them.
It does not sound like a romantic thing to do on Valentine's day, right?
But diving into a serious review of your plans to achieve your dreams becomes an engaging and enriching experience with your spouse.
Talk about your plans for the future on how you propose to overcome the stumbling blocks, become a better person, create an expert and build skills that will serve you better in your personal and professional goals.
This exercise will also help you put passion and commitment back into your life.
Also Try: 

What Movie Will You Watch This Valentines Day

?
12. Go on a picnic
Pack in a picnic lunch, pick your favorite Sundae, nuts, frozen treats, and a mat.
Bask in the sun, and people watch together.
Stroll through the park, and engage in some fun, easygoing banter.
13. Create an ultimate movie marathon experience
Host the perfect ultimate movie marathon experience for your partner with a stack of movies of his choice.
Just a bag of popcorn does not make the cut. A hot chocolate drink or a hot chocolate cupcake is non-negotiable.
Bring on the work!
Don't skimp on the comfort. Place tons of comfy pillows and a comforter on the couch to keep it cozy.
Lots of tea bags and hot warm to keep you warm and caffeinated and packs of cheesy nachos to accompany your marathon.
Also Try: 

Which Romantic Movie Couple Are You

?
14. Break a sweat together
This one is a romantic thing to do on Valentine's day, strictly for couples who are sports enthusiasts, fitness freaks, or like to stay in shape.
Working out together, pushing the limits, and rooting for each other while leveling up your fitness game, sounds like fun!
Reap the surprising benefits of exercising together as a couple!
15. Netflix and chill
Instead of going out on Valentine's day, some couples would prefer cuddling together and staying indoors and enjoying intimacy in the privacy of their homes.
No judgments, to each their own, right?
For them, a Netflix and chill session makes the cut! Here is an exciting compilation of movies to watch on Valentine's Day with your bae.
16. A surprise party
in two. Whether you'd like to prepare a special candle-lit dinner or you want to pop out from behind a door wearing something titillating, surprise events at home will always remain a traditional and successful way of spending Valentine's Day with your special someone.
Just make sure to have the house all to yourselves before undergoing any preparations.
Watch this video for more ideas on how to perform your significant other.
17. Revisiting old places
Wondering what to do on valentine's day with your wife or husband?
Although it might be too corny for some people, revisiting all the places around town that you and your partner hold dear or sharing a romantic memory is a great option.
Take a camera with you and take some old-fashioned photos for you to frame or collect in an album at the end of the day.
Related Reading: 

How to Forget Someone You Love: 25 Ways
18. Book a trip to somewhere special
There's no better excuse to spend the weekend away from home than Valentine's Day! If Christmas or Thanksgiving is all about sharing time with your family, Valentine's is all about couple alone time. And with so many exciting destinations to choose from, you simply can't go wrong.
19. Try something you've never done before
You could go scuba diving or simply go to a thematic restaurant you've never gone to until now. As long as you pick something new and surprising, it's rather hard to fail with this concept in mind. This is one of the best Valentine's day ideas for him or her to choose from.
20. Organize a scavenger hunt
Take the day off and organize a scavenger hunt around the house for your partner. If you're both working on Valentine's Day, this could be a fun and heart-warming way to spend the rest of the evening.
You could use notes with sweet nothings and clues written on them to lead your partner towards the grand prize. And, that, of course, remains for you to decide what it will be. This is one of the most fun Valentine's day ideas.
Also Try: 

What Is Your True Love's Name

?
21. Show up at your partner's workplace with a gift
Dress to the nines and bring something you know your loved one has been looking forward to receiving. For women, even a big bouquet is enough. The act itself will be the highlight of the day. As for men, there's always some new gadget they can't wait to get their hands on.
22. Turn up late in the evening
Make up an excuse for not meeting up that day and turning up late in the evening. Make sure to keep the entire thing low-key, don't send messages or phone throughout the day after informing your partner that something urgent has come up.
By this point, the excitement of actually getting to see you will significantly overcome anything you could have bought for the occasion.
Also Try: 

What Makes You Feel Loved Quiz
23. Bring in the entertainment
Everyone loves a good show and being in the center of attention during such a show is what many dream about. Hire a band of musicians and serenade her wits away.
Her neighbors will probably hate you, but she'll surely remember the occasion. As for men, there's always something they've been fantasizing about that you could recreate in real life.
24. Talk about positive aspects of your relationship
If you're both too tired to go out or to do anything extraordinary, write a list of all the reasons you've fallen in love with your partner and tell it to her or him. Focus on what you love about your Valentine and spend the rest of the day talking about positive aspects of your relationship. Sometimes small but touching things are the most heartwarming gift.
Also Try: 

Do We Have a Good Relationship Quiz
Share your love with the less fortunate
There's no better occasion than a day that celebrates love to show selflessness and care towards others. There are so many charity events you can participate in that it's quite hard to miss this chance.
Take your special someone and go to some place where you can share your love with the less fortunate. If you do not have such an opportunity at hand, you can organize something yourself. It doesn't have to be grand or extremely costly.
It can just as well be a trip to the nearest orphanage. Buy a few toys or rummage through the attic for some of your own and donate them. Grab some old clothes that you don't wear anymore or some food and give them to the needy or to homeless people.
Seeing someone smile and feeling thankful for something that you've done is special in its own way.
26. Start a bucket list
Do you have a shared bucket list? If not, this may be the perfect time to make one. This Valentine's Day, sit with your partner and make a bucket list that includes all things you guys want to do and explore. This is one of the unique valentine's day date ideas.
27. Slow dance to your song
Do you have a song that you call "your song?" Slow dance to that song on your date, talking about the memories attached to it. This is a very romantic valentine's day idea.
Also Try: 

Valentine's Song Quiz
28. Stay in a suite
A suite is a perfect luxury. If you and your partner do not want to go on a grand vacation this year, enjoy a staycation at a premium suite this Valentine's Day.
29. Recreate your first date
Do you remember your first date? If yes, this could be the perfect chance to recreate your first date with your partner. They will adore your efforts to make them smile. This is a super adorable valentine's day idea.
30. Take a romantic bubble bath
Bubble baths are romantic. Mix them with champagne and strawberries and you have a perfect Valentine's Day date ready! This is such a romantic Valentine's day idea.
31. Eat a fancy dinner out
Looking for Valentine's day dinner ideas?
A perfect fine dine experience is one of the most romantic ideas for Valentine's Day. Dress up, look your best, and go out with your partner to enjoy a great evening outside. How do you like this for Valentine's day idea?
Also Try: 

Why Do People Fall In Love With You

?
32. Create a playlist together
If you both love music and have a special place for some songs in your heart, sit together and create a playlist. You can use this playlist for all your upcoming date nights. This is one of the best things to do on Valentine's day.
33. Share chocolate covered strawberries
Strawberries are the fruit of love. Share chocolate-covered strawberries while talking, or watching a romantic movie together, this Valentine's Day. This is such a cute valentine's day idea.
34. Get a couple's massage
Have you both been worked up and tired? Then, this Valentine's Day, getting a couple's massage is the perfect valentine's day date idea.
Also Try: 

Communication Quizzes
35. Watch the sunset
Are you someone who enjoys the simple pleasures of life? Hop into your car, go to a sunset point, grab a bottle of wine, and enjoy the sunset together.
36. Spend the night at a B&B
If you wish to stay indoors this Valentine's Day but do not want to be at home, you can book yourself a night at a B&B. Relax and unwind with your partner this Valentine's Day.
37. Have a candle-lit evening
Switch off the lights at your home, and light the place with candles. Candles are very romantic and cute and can make for a great way to spend your Valentine's Day.
38. Buy a lottery ticket
If you wish to do something crazy and fun this Valentine's Day, buy a lottery ticket together and keep a tab on it. See if you win. What a unique Valentine's day idea!
39. Take a walk
Between the big, romantic things, we often forget the simple pleasures of life. Just take a long, romantic walk with your partner, holding hands. Such a cute, simple Valentine's day idea!
40. Take a hobby class
Do you both share a hobby? Enroll yourself in a class and enjoy a hobby together. It could be anything – from dancing to playing an instrument to even pottery.
Also Try: 

Is My Crush My Soulmate Quiz
41. Take a Ferris wheel ride
Do you even remember the last time you were on a Ferris wheel? Then this sounds like the perfect opportunity! Take your partner on a Ferris wheel ride, and you can also kiss each other on it!
42. Sunset dinner cruise
Do you live in a place where you can go on a cruise? Then book yourself dinner at the cruise, and enjoy the sunset while you eat your meal.
43. Rose petals on the bed
This classic idea never gets old, and the rose petals on the bed perfectly set the romantic mood.
44. Create your own cocktails
Create a cocktail and name it after your partner. Note the recipe so you can always recreate it whenever your partner wants to drink it again.
Also Try: 

Is Your Spouse Fun To Be With

?
45. Feed each other
Make a nice dinner and take turns feeding each other while you stay snuggled up together in a blanket, watching your favorite show or movie.
46. Go shopping together
If you both like shopping, you can make it a date. You can make it exciting by shopping for each other and helping each other try and choose different clothing and accessories.
47. Go on a picnic
You can both go on a picnic together. Pack a bottle of wine, some food, and go to a nice place where you can be between nature.
Also Try: 

Do You Have Regular Date Nights

?
48. No-digital hours
On the eve of Valentine's Day, enjoy a no-digital night or a few hours at least. Switch off your phones and laptops, TV, ipads, and everything else, and just enjoy some time with each other.
49. Barbecue together
If you both love barbecue food, make it a date night where you barbecue your favorite foods together.
50. Drive-in movie theatre
Go to a drive-in movie theatre, and enjoy a classic movie with your partner.
51. Play board games
Board games on a night inside with your loved one sounds like a perfect Valentine's date. Uno, cards, or a game of twister or game of Life, sounds like a great idea.
Also Try: 

Am I in Love With My Online Friend Quiz
Final thoughts
We have got you covered on almost everything exciting that you could do to celebrate Valentine's Day with your partner – romantic, conventional, and even unusual.
This compilation of Valentine's day romantic ideas and activities for couples should serve as a roadmap to help you make the most of Cupid's holiday.
You can always add your twist to impress your SO (Significant Other) on V-Day with a motley of cute valentine's day date ideas and fun things to do on Valentine's day to do.
This Valentine's day, let your imagination soar high!
Share this article on
Want to have a happier, healthier marriage?
If you feel disconnected or frustrated about the state of your marriage but want to avoid separation and/or divorce, the marriage.com course meant for married couples is an excellent resource to help you overcome the most challenging aspects of being married.
You May Also Like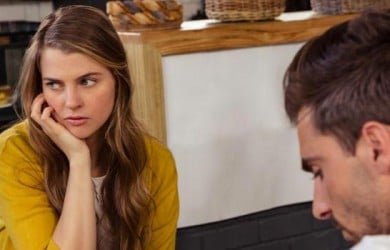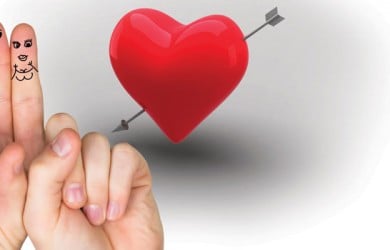 Popular Topics On Married Life