Couple Date Nights: An Important Ingredient for a Healthy Marriage
So you've been married for a while, life has settled into a comfortable routine. The kids are doing well in school, your career is progressing fine, and your partner is still around to help you at home. Your partner also helps you with your needs from time to time.
Everything is great.
But something is missing. You feel a part of you is craving after all this. Something you left behind. You know that it's something you will never trade for your peaceful domestic life and amazing children, but you miss it. You just can't put your finger at it.
Here's a question for you, have you tried "couple date nights"?
The seven-year itch
Most people are no longer aware of this term because it's an old-fashioned adjective. It's so old that there's even a rom-com movie about it starring the famous American actor, Marilyn Monroe.
The seven-year itch is a psychological term describing couples that are tired/bored of their relationship and miss the freedom of no-strings-attached dating. Simply said, you just want to screw around because you've been with having sex with one partner for too long.
It leads to one or both of the couples cheating and eventually breaking up.
Cog in the machine
The normal routine of domestic couples goes something like this.
Weekdays –
Wake up and prepare to go to work

Prepare the kids for school

Go to work in rush hour traffic

Work

More work

Go home in rush hour traffic

Have dinner and watch TV

Too tired to do anything else

Sleep
Weekends –
Wake up and prepare breakfast

Do chores

Do more chores

Have lunch

Do more chores

Have dinner

Watch TV

Too tired to do anything else

Sleep
It is not a bad life really, it pays the bills, there's enough time to rest, you can afford a few of life's little luxuries, and it saves enough money for a comfortable retirement.
You have become a cog in the machine.
You wonder what happened to all your dreams of fast cars, red carpet entrance, and wild orgies. Didn't they say that when you stay in school, get good grades, and work hard, you will get all that you desire and crave for. So what happened?
Well, things have changed, the standards to get that kind of life is now higher. The population is larger, the world is smaller, technical skills are better, so the competition is fiercer.
But you are more or less content, you don't want to leave your wife and kids, you love them, and they mean the world to you. There's just this itch that you can't scratch.
The blue pill and the red pill
It's not just about sex, There are even more recent studies that the seven-year itch is now shorter to somewhere between 3-4 years. The problem with any itchy feeling is that it's so subtle, it doesn't require drastic action.
It just keeps knocking on your head asking you to scratch it. So you are left with a choice – the red pill and the blue pill.
The blue pill – Soldier on, live life as you do now, hoping that things work out for the best. Use sheer willpower to ignore the itch and someday, after a long while, you learn to ignore it.
Most couples choose to take the blue pill, it works as long as there is no temptation in the office or from the neighborhood slut.
The red pill – Acknowledge that the problem exists and do what you can to fix it as a couple. We suggest "couple date nights."
Plan and execute a date once a month, or once a week if you have older children, just for the two of you. Don't go to the same restaurant that you patronized for the last ten years, it defeats the purpose. The point of "couple date nights" is to relieve the days when you were young and stupid. Now you're old mature and richer, you can do more things while being responsible.
Add a sense of adventure and novelty for each date
Don't be ashamed of your age. There is a lot of new entertainment available in the world such as escape rooms, virtual reality rooms, and bar walks.
There are wine tasting trips, comedy clubs, and food cart parades. Each major city in the world has a website or a Facebook page that scrapes events and attractions, like this one for Sydney, Australia. Subscribe to one in your city and have mini-adventures with your spouse in your own city.
Schedule regular trips to the Spa and the Gym to reinvigorate you both and stave off natural aging. It will be hard at first, but after a couple of months, you will notice that you got back most of the energy you had during college days.
Spice up your sex life, and for that, we can offer few helpful articles here that suggest how to do that.
Don't worry about the cost, If done right, you will have so much more energy at work that you're bound to be more productive. Besides, that's what money is for. To make your family happy.
'Couple date nights' are rewards for your marital duties
Think of "couple date nights" as a rewarding part of your marital duties. Just like buying the cow, there are advantages and disadvantages. You can mitigate the disadvantages by doing what we recommended in this post. Since you will be going out with the one you love and someone whose company you enjoy (after all, you married them).
Planning, choosing, and budgeting for it is part of the fun. Do it together and don't be ashamed to do it in front of your children. It will teach them that married life "isn't so bad" and it will teach them how to become responsible and faithful spouses.
When we do it, sometimes we have a surprise week where the budget is discussed and set, but either the husband or the wife does all the planning and surprise their spouse. The condition is simple, there has to be something the other party would love. It will help you get to know each other more.
Go and plan the first "couple date night" surprise trip. What are you waiting for?
Share this article on
Want to have a happier, healthier marriage?
If you feel disconnected or frustrated about the state of your marriage but want to avoid separation and/or divorce, the marriage.com course meant for married couples is an excellent resource to help you overcome the most challenging aspects of being married.
Learn More On This Topic
You May Also Like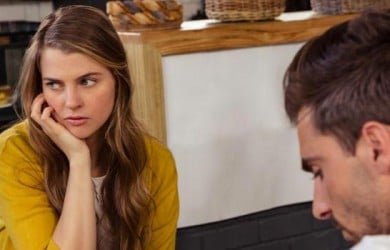 Popular Topics On Married Life