50 Fun Family Game Night Ideas
Family game nights are a tradition that has gone out of style in recent years, but we are here to help it resurface. We've compiled a list of 50 family game night ideas that you can do everywhere to bring your family together!
How do you play the family game?
Family time is precious, but getting everyone to the game table to play these family game night ideas can sometimes be difficult. There are various things you can do to ensure everything goes smoothly.
First and foremost, remember to set the rules and boundaries for these family game ideas. Create three or five rules upon which all members of the family can agree with.

It is critical to have the rules clear during the game night. Also, make sure that younger children understand the implications of not completing rounds or being terrible players.

Next, depending on the length of your game night, choose one or two games to play for family game night in which everyone may participate. This keeps the night from becoming monotonous and allows everyone to have a good time!
Why is it called family game night?
Family game nights are evenings where all members of the family can play various family game night ideas and have fun with one another. Fun games for the game night have long been a family tradition and are great for strengthening family bonds.
5 great reasons to have a family game night
Participating in the best game night games is good for your family for numerous reasons aside from the obvious; it's thrilling to play fun family games! Family game night ideas allow the kids to bond with their relatives, parents, and other family members.
Furthermore, game night ideas can encourage tradition-building and the development of a pleasant habits.
1. Game night ideas for family help to relieve stress
Stress has a significant impact on our overall wellness. What easier way to forget about your worries than to laugh with the family?
2. Family games facilitate communication
While it might be difficult for children and parents to discuss certain topics, trying to play family arcade games together can help to ease tension.
Related Reading

: 

20 Ways to Improve Communication in a Relationship
3. Family game ideas at home can be used as a mental workout
These family game night challenges can keep adults thinking while also assisting younger children in developing problem-solving abilities.
4. Family games help to develop emotional intelligence
Fun game night ideas can help children develop more appropriate social skills that will serve them well in the future.
5. Family games aid in the development of collective problem-solving skills
If you've solved a few minor challenges collectively, such as during family game nights, you might learn how to collaborate better together in solving daily challenges bigger than family games to play.
50 fun family game night ideas
Learn some entertaining activities to play with your family that will have everyone laughing and having a good time. You'll have a fun, and competitive time with these family game night ideas.
1. Hedbanz
This is a simple game in which one person wears a silicone headband and inserts a card inside a slot without peeking at it.
2. Pass it On
It's similar to a broken telephone activity. However, this time, the participant draws what they see, and then the other player guesses what they saw, resulting in humorous and unpredictable results.
3. Jenga
Arrange the wooden pieces on a sturdy table, then take time slowly to get the blocks from the bottom of the pile.
4. SHOUT IT!
The next game on this family game night ideas list features four different levels and different ways to play, so it is suitable for both children and adults.
5. Word Squares
With this entertaining game, you can demonstrate your intelligence, creativity, and natural ability.
6. Shark Bite
It's only a matter of time before the shark locks its jaws and snatches your loot.
7. Knock it Out
This game is silly but entertaining! Players must attempt to knock over water bottles that have been put on the floor.
8. The Sentence Game
This game is great for getting your creative ideas flowing.
9. Ship of Treasures
To find buried wealth and evade cannonballs in this game, you'll need a great plan and the correct treasure map.
10. Defying Gravity
This game requires players to bounce up to three balloons with their hands at the same moment without the balloons dropping to the floor.
11. Scattergories
This game keeps the kids busy, and the adults may have a lot of fun coming up with new 5-letter words and groups to use.
12. Chocolate Face
A piece of chocolate will be placed on your upper cheek, and you must get it into your mouth using your facial muscles.
13. Bananagrams
Players pull letter tiles from the table's center and combine them to form words until one player has utilized all of the pieces.
14. Who Am I?
It's one of the quick and simple family game night ideas that require no equipment.
15. Doodling with Noodles
The player who fills the most spaghetti noodles with penne is the winner.
16. Take a Hint
You can give hints in this activity, but you only get one opportunity to guess the word properly.
17. Head Bouncing
It's time to see who can bounce the balloon with their heads the longest before it hits the ground.
18. Minute to Win It
Ask each group to brainstorm with multiple challenges to accomplish in one minute.
19. Tear It Up
Using elastic bands and paper bullets, blast the toilet roll until it tears and falls alongside the water bottle.
20. How Do You Doo
This game is comparable to Name That Tune, however, you take turns trying to estimate how many tunes your team can identify in 5 minutes.
21. Chopped
Choose four components from your kitchen that the other group must use to create a signature dish.
22. Tell a joke
The most challenging part of this game is not laughing after the joke with everyone else.
23. Movie ID
In this game, you compete against another squad to see who can convince their team to guess the movie title with the fewest words.
24. Jeopardy
Use simply a few topics and online game design software for the best results.
25. Junk In The Trunk
Perfect for a lot of laughs during the family game evenings!
26. Family Feud
Take turns and see how many right answers each person can predict, or play in groups.
27. Build A Tower
This next item on the list of family night game ideas lets whoever builds the tallest building in one minute, using vegetables or fruits, win the game.
28. HangMan
This is a traditional family activity that many of us have certainly played before, yet it just never gets old.
Check out the rules of this game here:
29. Suck It Up
Players will suck the looseleaf paper and distribute them from one stack to another using straws.
30. Monopoly
Pick your game piece thoughtfully, then immediately start traveling around the area.
31. Four Papers
Set a timer for one minute and have each player try to get their teammates to identify as many paper slips as they can.
32. Clue
Players must keep a close eye on the clues in order to determine who was behind the crime, where it occurred, and what instrument was used.
33. Reverse Charades
This game is great since you play as a group, with one person in charge of predicting the correct answer.
34. Bingo
Even the youngest participants will be delighted to participate in a round of Bingo!
35. Who's really Telling the Truth?
Players make ridiculous "What if?" statements and then respond to each other's claims.
36. Mafia
The purpose of the game is to try to find out who the mobsters are without recognizing who to believe.
37. Homemade Mad Libs
Each group member composes a story, leaving spaces to be filled up by other members of the family.
38. Hot Lava
You could make a pillow or blanket fort after this game for even more fun.
39. Indoor Bowling
This is a low-cost way to enjoy a night of bowling without having to rent shoes or dress up.
40. Sardines
This brilliant twist on hide and seek is such a simple activity, but it is always one of the most entertaining family game night ideas.
41. Corn Hole
Play "flour bags" to see who has the finest throwing style and technique.
42. Obstacle Course
Climbing over a pillow castle, slipping through a blanket trench, or going five loops around the monkey bars are all suitable obstacles.
43. Twister
Assemble the crew and spin the wheel to see who will do the best balancing act.
44. The Bomber
In this game, one team must bring the 'bomber' and the 'president' into the same location, while the other team must prevent it.
45. Would You Rather
Allow everyone to participate by going to the area of the room that corresponds with their choice.
46. Scavenger Hunt
The traditional go-find-it game to play inside, outside, or anywhere you want to raise the stakes on rivalry!
47. How's Yours?
This is another family game night idea example that requires everyone to guess a thing that they all have in common, but it isn't as simple as it appears.
48. Secret Dancer
In this amusing family game, see if you can figure out who the mystery dancer is!
49. Selfie Hot Potato
This game is identical to hot potato, except rather than a potato, you hand around a smartphone with a timer pointing at your face.
50. Mousetrap
A pile of peanuts and a "mouse" will be required for each player. If they catch a mouse, they will give the catcher one of the peanuts.
Final thoughts
Family game night is without a doubt one of the most beloved family activities. The excitement continues all day, and it's all about having fun!
What's keeping you from inviting everyone to family game nights? From your little nephews to your favorite uncle, everyone in your family may enjoy a game from this list of family game night ideas.
Share this article on
Want to have a happier, healthier marriage?
If you feel disconnected or frustrated about the state of your marriage but want to avoid separation and/or divorce, the marriage.com course meant for married couples is an excellent resource to help you overcome the most challenging aspects of being married.
More On This Topic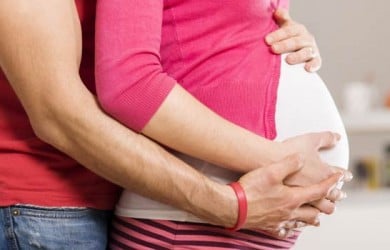 You May Also Like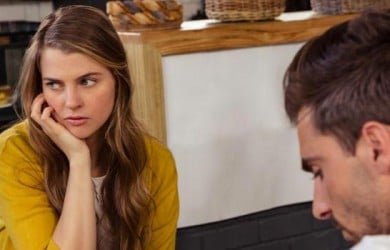 Popular Topics On Married Life