40 Best Romantic Movies of All Time
There are plenty of the best romantic movies listed on the internet. Boy meets girl, a bit of complication, they hook up, and then they live happily ever after.
Plenty of epic stories follow that pattern or suddenly deviate from it at the end, such as Romeo and Juliet (all versions) and Titanic (1997), which made them memorable.
However, there are a few that deviate from the pattern. Here is an impartial list of good romantic movies to watch that don't follow the usual script.
Also Try:

 Which Romantic Movie Couple Are You?
10 Best romantic movies of all time
Some movies will always be romantic movies of all time. While we can't list all of them, here are 10 such classic romantic movies that will make butterflies flutter in your stomach.
1. Vanilla Sky
Rating: 6.9/10
Director: Cameron Crowe
Cast: Tom Cruise, Cameron Diaz, Penelope Cruz, Jason Lee
Release Year: 2001
If you are looking for a serious, solemn love story with a twist, then this is your movie. Deciding between this and Dances with Wolves (1990), Dances with Wolves follow the typical pattern too closely.
Vanilla Sky is different from most romantic movies such as Far and Away (1992), Top Gun (1986), Jerry Maguire (1996), and Risky Business (1983), played by Tom Cruise. It indeed doesn't follow the expected path.
It may not be his best film or performance, but it's the best fit for this list.
Watch the trailer here:
2. Up
Rating: 8.2/10
Director: Pete Docter
Cast: Ed Asner, Pete Docter, Bob Peterson, Jordan Nagal
Release Year: 2009
Disney-Pixar created the best romantic love story in the first five minutes of this movie that most exclusive full-length features wish they could be.
It's a story about lifelong devotion and about how a couple's dreams go on even in death. It's funny that this movie is one of the best romantic movies of all time if you look at it in that way.
Watch the trailer here:
3. Family Man
Rating: 6.8/10
Director: Brett Ratner
Cast: David Weissman, David Diamond
Release Year: 2000
A lot of love stories revolve around "what ifs."
In the real world or silver screen, that's one of the most complex parts about falling in love. Movies like Family Man starring Nicholas Cage, and others like Definitely, Maybe (2008), a super-steroid version of How I Met Your mother.
This movie is an excellent romantic movie about What Ifs. A single decision changed the life of Nicholas Cage's character that eventually became a rich and powerful CEO of a New York M&A investment firm.
The what-if scenario, a perfect suburban life with the woman he loves, and a family with a white picket fence that everyone dreams about.
Watch the trailer here:
4. The Notebook
Rating: 7.8
Director: Nick Cassavetes
Cast: James Garner, Rachel McAdams, Gena Rowlands
Release Year: 2004
The movie explores the societal differences between two people falling in love. It sheds light on how love can set you free and make you a better individual.
It also deals with the trauma of separation and the challenges that comes with it. If you have ever experienced love, even for a tiny second, this movie will make your heart grow fonder of that feeling.
Watch the trailer here:
5. Titanic
Rating: 7.8
Director: James Cameron
Cast: Leonardo DiCaprio, Kate Winslet, Billy Zane
Release Year: 1997
Needless to say, Titanic is one of the most beautiful and timeless movies revolving around love. A 17-year-old poor boy falls in love with an affluent and engaged girl on the best ship in the world.
However, the ill fate of the ship leads to a tragic end resulting in various deaths and casualties, including the death of the young lover boy.
Watch the trailer here:
6. Pretty Women
Rating: 7.1
Director: Garry Marshall
Cast: Richard Gere, Julia Roberts, Jason Alexander
Release Year: 1990
A wealthy entrepreneur hires a prostitute to accompany him to some social events. He ends up falling in love with her. The struggle of bridging a gap between his and her worlds is the real essence of the movie.
It will make you believe in impossible love.
Watch the trailer here:
7. Crazy Stupid Love
Rating: 7.4
Director: Glenn Ficarra, John Requa
Cast: Steve Carell, Ryan Gosling, Julianne Moore
Release Year: 2011
This movie almost covers all age groups when it comes to love. It also shows love in various circumstances. A middle-aged man is going through separation and finding his way back to his lost charm.
A workaholic young woman falling in love with an older man. A playboy leaving his old life behind to build a future with a girl. The movie has all kinds of love.
Watch the trailer here:
8. The Proposal
Rating: 6.7
Director: Anne Fletcher
Cast: Sandra Bullock, Ryan Reynolds
Release Year: 2009
It's an exciting love story where a pushover boss forces her assistant to fake marry her to save her deportation from the US. In the process, how these two individuals fall in love is overwhelming.
Both the boss and assistant change as individuals when they spend some time together and get to know each other better.
Watch the trailer here:
9. Me Before You
Rating: 7.4
Director: Thea Sharrock
Cast: Emilia Clark, Sam Claflin, Janet McTeer
Release Year: 2016
Have you ever watched a movie that leaves both a smile and tears in your eyes? If not, you should watch this one as soon as possible. A recently paralyzed man forms a loving bond with the small-town girl who takes care of him.
How the story unfolds and how that small-town girl explores a new perspective of life is simply nerve cracking.
Watch the trailer here:
10. La La Land
Rating: 8
Director: Damien Chazelle
Cast: Ryan Gosling, Emma Stone, Rosemarie DeWitt
Release Year: 2016
Fan of a musical? This romantic musical is all about love and understanding its value in our life. How an inspiring actor and musician fall in love and how they need to lead separate lives without any bitterness against each other.
It's as inspiring as heartbreaking to watch both the leads fall apart, but that's the beauty of this movie. It leaves you smiling and thinking about love.
Watch the trailer here:
Sad romantic movies
Here are some sad romantic movies that will tug your soul and make your heart warm.
11. Time Traveler's Wife
Rating: 7.1
Director: Robert Schwentke
Cast: Eric Bana, Rachel McAdams, Ron Livingston
Release Year: 2009
Choosing between this, Somewhere in Time (1980) and Forever Young (1992), is difficult.
Plotwise Somewhere in Time is better, but it is also too close to the typical story. The general plot is about time travel, duh! Falling in love with someone in a slightly different timeline.
All those mentioned are good romantic movies, but Time Traveler's Wife tops all four in sad romantic movies with a bit of temporal displacement.
Watch the trailer here:
12. Memoirs of a Geisha
Rating: 7.4
Director: Rob Marshall
Cast: Ziyi Zhang, Ken Watanabe, Michelle Yeoh
Release Year: 2005
This movie is too perfect for an atypical love story that I wouldn't know where to start.
War, social status, honor and loyalty, age gap, and a dozen other things blur the line between love, romance, and order.
Ernest Hemmingways, In Love and War (1996) is close. Both are movie adaptations of best-selling novels.
Pearl Harbor (2001) is a distant third place, but Memoirs trump their overall impact.
Watch the trailer here:
13. The Fault in Our Stars
Rating: 7.7
Director: Josh Boone
Cast: Shailene Woodley, Ansel Elgort, Nat Wolff
Release Year: 2014
Two teenage cancer patients meet unexpectedly and fall in love with each other. As lost as the story appears, it is refreshing to watch love through the eyes of someone who hasn't got all the time in the world.
This movie will break your heart and yet make you hopeful.
Watch the trailer here:
14. Blue Valentine
Rating: 7.3
Director: Derek Cianfrance
Cast: Ryan Gosling, Michelle Williams, John Doman
Release Year: 2010
Two people who have been in a dysfunctional marriage for years. The struggle to overcome the challenges of married life while trying to raise their daughter is enlightening.
The movie explores the complexity of marriage and love. It can make you wonder whether you know a thing or two about love or are completely clueless.
Watch the trailer here:
15. A Star Is Born
Rating: 7.6
Director: Bradley Cooper
Cast: Bradley Cooper, Lady Gaga, Sam Elliot
Release Year: 2018
An old musician who is an alcoholic helps a young emerging talent. He teaches her everything he knows, helps build her career, guides her through difficult life decisions while he struggles to overcome his personal demons.
If this one won't make your heart sob, then nothing will.
Watch the trailer here:
16. The Vow
Rating: 6.8
Director: Michael Sucsy
Cast: Rachel McAdams, Channing Tatum, Scott Speedman
Release Year: 2012
A woman meets with an accident and stays in a coma. After a time, when she wakes up, she refuses to recognize her life partner. Her husband, who loves her too much to let go, works his way to her heart again.
It is the kind of movie that makes you believe in love as an undying emotion.
Related Reading: 

16 Reasons to Keep Believing in Love
Watch the trailer here:
17. Eternal Sunshine of a Spotless Mind
Rating: 8.3
Director: Michel Gondry
Cast: Jim Carrey, Kate Winslet, Charlie Kaufman
Release Year: 2004
This is the kind of love story that plays with your mind and compels you to think beyond your imagination. Two people meet on a train and start bonding without knowing that their memories have been clinically erased.
They do not remember the troubling past, yet they are drawn to each other.
Watch the trailer here:
18. Remember Me
Rating: 7.1
Director: Allen Coulter
Cast: Robert Pattinson, Emilie de Ravin, Meghan, Duchess of Sussex
Release Year: 2010
The story revolves around a troubled young man who finds solace in a young woman who seems a constantly cheerful person.
However, there is more to her than meets the eyes when the truth comes out. The dynamics of their romantic relationship change, and the real challenges begin.
The best thing about the movie is that it explores the complexity of dark emotions.
Watch the trailer here:
19. Love and the other drugs
Rating: 6.7
Director: Edward Zwick
Cast: Anne Hathaway, Jake Gyllenhaal, Oliver Platt, Gabriel Macht
Release Year: 2010
A pharma sales executive who is a womanizer starts dating a young woman who has early-onset Parkinson's disease. A man who has never been in a serious relationship starts to feel what he never felt before.
The movie shows how two imperfect individuals can make a perfect relationship if they let go of their fears.
Watch the trailer here:
20. Shakespeare in Love
Rating: 7.1
Director: John Madden
Cast: Joseph Fiennes, Gwyneth Paltrow
Release Year: 1998
The world's most famous romantic writer is out of ideas in his young days. Set in the Shakesperean era, the movie explores the young time of the writer's life when he meets a girl who inspires him to write one of his most famous plays.
Watch the trailer here:
Romantic sex movies
Looking for a watch that can stir romance with a bit of seduction. This romantic sex movies list includes good ones from the lot.
21. My Super Ex-Girlfriend
Rating: 5.1
Director: Ivan Reitman
Cast: Uma Thurman, Luke Wilson, Anna Faris
Release Year: 2006
The only typical rom-com on the list. Most people think it will follow the predictable pattern, but it doesn't. After all, the title starts with an "ex" on it.
The story is simple, the main character, played by Luke Wilson, dates and eventually breaks up with the leading lady played by Uma Thurman.
Unfortunately for Luke Wilson's character, Uma Thurman is also G-Girl, a local superhero with Super Saiyan powers and a Taylor Swift personality. Choosing between this and Hancock (2008) is easy. I laughed harder watching this one.
Watch the trailer here:
22. Bram Stoker's Dracula
Rating: 7.4
Director: Francis Ford Coppola
Cast: Gary Oldman, Winona Ryder, Anthony Hopkins
Release Year: 1992
Speaking of Love that goes on well beyond the grave, this is the best example of it. There are other attempts, such as Warm Bodies (2013), Ghost (1990), and Always (1989). But none of them would leave a more lasting impact than Bram Stoker's Dracula.
Besides, a young Keanu Reeves and Monica Bellucci adds an enormous appeal.
If we factor in Gary Oldman's performance as Dracula and the production value, then this movie doesn't only deserve to be on this list, but it is one of the best movies of all time.
Watch the trailer here:
23. Edward Scissorhands
Rating: 7.9
Director: Tim Burton
Cast: Johnny Deep, Winona Ryder, Dianne Wiest
Release Year: 1990
We mentioned Tom Cruise and Keanu as supporting actors in a few of the movies mentioned above, and it wouldn't be complete without Johnny Depp.
Ironically, a Brad Pitt movie called The Curious Case of Benjamin Button (2008) comes close. This and Dracula put Winona Ryder, the ultimate actress, in great atypical romantic movies on the girls' side.
The story is about a semi-supernatural being who falls in love with an ordinary girl. Like Hunchback of Notre Dame, the girl has genuine feelings for the "it." Many people would agree
It's one of the best romantic movies ever made.
Watch the trailer here:
24. Dirty Dancing
Rating: 7
Director: Emile Ardolino
Cast: Patrick Swayze, Jennifer Grey, Cynthia Rhodes
Release Year: 1987
One of the classic sexy romantic movies, Dirty Dancing, makes you want to be a rebel but not without the cause. A young woman spending summer holidays at a retreat resort
Related Reading: 

How About Spending Time Together on Holidays Instead of Spending Money?
Watch the trailer here:
25. Fatal Attraction
Rating: 6.9
Director: Adrian Lyne
Cast: Michal Douglas, Glenn Close, Anne Archer, Ellen Hamilton Latzen
Release Year: 1987
A love story that explores how an extra-marital affair can turn into a serious mess. The girl becomes obsessed with the man and tries to ruin his marriage.
This one is a little hard on your heart and keeps you on edge. If you like a thriller, this one will be a must-watch.
Watch the trailer here:
26. Cruel Intentions
Rating: 6.8
Director: Roger Kumble
Cast: Sarah Michelle Geller, Ryan Phillipe
Release Year: 1999
A teenage romantic drama that revolves around jealousy, love, power, and manipulation. Wealthy teenagers with their mind games become dangerous for each other's life.
It's a provocative sexual thriller, sometimes defined as a dark comedy. One of the most surprising romantic movies of its time. This movie keeps you hooked throughout.
Watch the trailer here:
27. Ghost
Rating: 7.1
Director: Jerry Zucker
Cast: Demi Moore, Patrick Swayze
Release Year: 1990
If you believe love conquers all, the storyline of this movie proves it. An unfortunate event strikes two lovers who are happy together. A thug kills the lover and haunted by the thought of his lover's life in jeopardy, his spirit wanders to warn her of danger.
Watch the trailer here:
28. Mr. and Mrs. Smith
Rating: 6.5
Director: Dough Limon
Cast: Brad Pitt, Angelina Jolie
Release Year: 2005
A romantic movie that has all; steam, action, drama, romance, and sex. This movie is one of the all-time favorites. A husband and wife work as assassins in companies that are pitted against each other, and one day they both receive an assignment to kill their partner.
However, the assignment details are partially hidden, and when they come out, the story changes completely.
Watch the trailer here:
29. Skyfall
Rating: 7.8
Director: Sam Mendes
Cast: Daniel Craig, Javier Bardem
Release Year: 2012
A James Bond movie is all about steam, flirt, and action. An ex-MI agent steals a hard drive that holds top secrets. You know how that plot follows.
Bad people after that information and Mr. Bond is trying to save it with all his life.
Watch the trailer here:
30. Fifty Shades Trilogy
Rating: 4.1, 4.6, 4.5
Director: Sam Taylor Johnson, James Foley
Cast: Dakota Johnson, Jamie Dornan
Release Year: 2015, 2017, 2018
This movie series is as steamy as you can imagine; you can expect what's coming based on the book. The romantic drama film is a story of a man who has been practicing BDSM in his sexual life and a college girl who falls in love with him.
The whole story reveals the ups and downs of a complex relationship that starts as an agreement and turns into a happy, healthy marriage.
Watch the trailer here:
Best of rom coms
Here are some of the best romantic comedies you can watch if you are mushy and want to feel good.
31. How To Lose a Guy in 10 Days
Rating: 6.4
Director: Donald Petrie
Cast: Kate Hudson, Matthew McConaughey
Release Year: 2003
A writer starts dating a guy because of the latest writing project, unknown of the fact that he is dating her because of a bet.
The movie got some grit and has a cute storyline. It has all the romantic feels but makes you giggle every once in a while.
Watch the trailer here:
32. My Best Freinds Wedding
Rating: 6.3
Director: P. J. Hogan
Cast: Julia Roberts, Dermot Mulroney, Cameron Diaz
Release Year: 1997
On the day of her best friend's marriage, Julliane tells him that she loves him. She does everything to sabotage his wedding as she can't witness the fact that the love of her life is getting married to someone else.
Watch the trailer here:
33. Never been Kissed
Rating: 6.1
Director: Raja Gosnell
Cast: Drew Barrymore, Micheal Vartan, Jessica Alba
Release Year: 1999
A journalist who has gone undercover as a high school student finds out that it is challenging for her to deal with high school drama as it brings out all the past trauma, and she couldn't go through it again.
She also falls in love and breaks the guy's trust she is in love with. However, everything turns out to be okay in the end.
Watch the trailer here:
34. Definitely Maybe
Rating: 7.1
Director: Adam Brooks
Cast: Ryan Reynolds, Abigail, Breslin, Isla Fisher
Release Year: 2008
A 30-year-old man is asked about his life before marriage by his daughter. He decides to explain it to her, and as he proceeds, he explains various encounters and relationships he has had with women.
His daughter, who has never met her mother, tries to decode which one could be her mother. It's a sweet romantic movie that puts a smile on your face.
Watch the trailer here:
35. 13 Going on 30
Rating: 6.2
Director: Gary Winick
Cast: Jennifer Garner, Mark Ruffalo
Release Year: 2004
A 13-year-old girl wishes to be thirty, and somehow it comes true. She realizes that she has made all the wrong decisions in her life as her life is nothing but an emotionless agreement with beneficial people.
She wishes to get back to her normal age and redo things in the right way.
Watch the trailer here:
36. 50 First Dates
Rating: 6.8
Director: Peter Segal
Cast: Adam Sandler, Drew Barrymore
Release Year: 2004
A quick tip, before you watch the movie, take a box of tissues and keep them beside you as it's an emotional rollercoaster. Lucy suffers from a short-term memory loss because of which she forgets to meet Larry.
Larry makes sure that he meets her every day and keeps her falling in love with him. This movie will stir all the love in your heart.
Watch the trailer here:
37. 27 Dresses
Rating: 6.1
Director: Anne Fletcher
Cast: Katherine Heigl, James marsden
Release Year: 2008
A woman who loves marriages and has served as a bridesmaid in 27 weddings gets her heartbroken. Her sister gets involved with the man she loves and decides to marry.
In between everything, she meets a writer who thinks marriages are a sham. How she gets over her broken heart and starts living for herself is why you should watch this movie. If you are a do-gooder, you should take care of yourself.
Watch the trailer here:
38. When Harry Met Sally
Rating: 7.6
Director: Rob Reiner
Cast: Meg Ryan, Billy Crystal
Release Year: 1989
Two people who accidentally meet and form a short-term friendship meet again after a break of 5 years. After such a long time, they have changed the way they look at each other, and now they have to talk about these newfound feelings.
You have missed out on good cinema if you have never watched it, but it's never late. Grab the popcorn and watch it now.
Watch the trailer here:
39. Clueless
Rating: 6.9
Director: Amy Heckerling
Cast: Alicia Silverstone, Paul Rudd
Release Year: 1995
A rich high school girl consumed by fashion decides to help a new student.
She helps in wardrobe, etiquettes, body language, and gaining popularity, and while doing so, she also discovers feelings for someone who has always been very close to her.
Watch the trailer here:
40. Bicentennial Man
Rating: 6.9
Director: Chris Columbus
Cast: Robin Williams, Embeth Davidtz
Release Year: 1999
Speaking of genuine love between "it" and an ordinary woman.
This one barely wins it over Lars and the Real Girl (2007) and Her (2013) because of Robin Williams' performance and Oliver Platt's comic relief role.
The story is a bit long and dragging (It lasts around 200 years -hence the title), but it ends unexpectedly, and the story itself is unpredictable and heartwarming.
Several other movies barely missed the cut, such as Scott Pilgrim vs. The World, Lost in Translation, and Eternal Sunshine of the Spotless Mind.
The performances of Bill Murray and the very young Scarlett Johanssen hits you in a weird but friendly way.
Watch the trailer here:
Marriage movies for couples to save a struggling marriage
Movies have been an integral part of storytelling for years now. Whether it is fiction or inspired by real-life events, movies leave a lasting impression on our minds and hearts. People get influenced by what they watch, which also affects their way of thinking.
If you are struggling to reconnect with your partner, movies can be a good option to start with.
You can watch romantic movies to bring back the spark in your relationship. It is almost impossible to answer which is the no.1 romantic movie in the world. However, Jerry Maguire, The notebook, and 18 Again are some options to start with.
Here is a detailed article with more romantic movie options if you want movies that can save your marriage.
If you think that even romantic movies can't save your bond with your partner, you need marriage counseling to understand what's wrong between you and your partner. A professional marriage counselor can provide you with a detailed map to help save your marriage.
Conclusion
All the movies listed above, including those that didn't make the cut, are good romantic movies. You wouldn't regret watching them. Whether you admit it or not, movies affect you emotionally, so have fun while watching them and feel all the love in your heart.
Share this article on
Want to have a happier, healthier marriage?
If you feel disconnected or frustrated about the state of your marriage but want to avoid separation and/or divorce, the marriage.com course meant for married couples is an excellent resource to help you overcome the most challenging aspects of being married.
Learn More On This Topic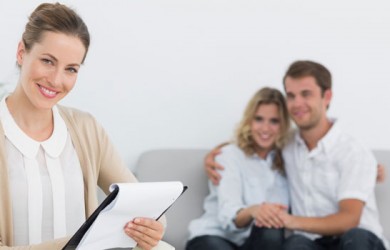 You May Also Like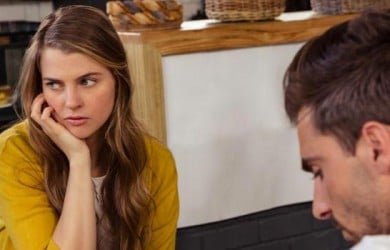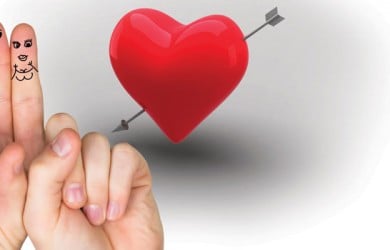 Popular Topics On Married Life