How To Cuddle: Cuddling Positions, Benefits, And More
Cuddling is unarguably one of the most interesting aspects of being in a relationship, either a romantic one or not! You have the luxury of getting yourself wrapped up with your loved one to obtain premium comfort amidst other benefits.
The great part is, you don't have to be a master in knowing how to cuddle. All you have to do is recognize the need for intimacy, affection, and togetherness and let nature take its course.
Although, this doesn't negate the fact that there are some interesting cuddling positions that you might not have heard of.
Since exploration is one of the integral features of a relationship, taking it a step further by trying out different cuddling positions to achieve optimum cuddle comfort will not hurt.
Therefore, if you have ever asked, "what is cuddling?" Here is a piece that teaches all you need to know, ranging from the science to various cuddling positions, benefits, etc.
The definition of cuddling
To know how to cuddle effectively, it is important to understand what it means. Cuddling is the process of holding someone close in a loving, tender, and affectionate manner. Cuddling can be between a mother and a child, two or more romantic partners, or very good friends.
The basic concept of cuddling signifies closeness and love. Although rare, two people who are not familiar with each other cannot be found cuddling because there is no emotional or psychological connection between them.
What is the science behind cuddling?
The science behind cuddling comes primarily from touch. Touch is a powerful compassion language that comes with some health and emotional benefits many people are unaware of.
After children are born, touch is one of the first sets of senses to develop. And usually, parents are motivated to have ample touch contact with their children to ensure closeness and affection.
This is because touch has a pivotal role to play when it comes to behavioral and cognitive development.
In cuddling, touch triggers the activation of the oxytocin hormone known as the feel-good or love hormone.
According to studies, oxytocin levels increase during activities like cuddling and hugging. The oxytocin hormone is produced in the hypothalamus, located in the forebrain.
It comes with physical and psychological benefits, which positively affect emotions and social behavior.
Since cuddling precedes most sexual activities, it has been found to aid the release of the cuddling hormone oxytocin, which also helps achieve erection and orgasm.
Also, cuddling has been found to reduce stress hormone activity. The stress hormone, also called cortisol, is the hormone responsible for anxiety, decreasing our cognitive function.
But when you cuddle more often, especially after a stressful period, our cortisol level drops.
Related Reading: 

Contemporary Intimacy Exercises for Married Couples
How you can cuddle
When it comes to how to cuddle your partner, the modalities of this activity are specific to each relationship. This means that even though there are various cuddling ways, you need to do what works for your relationship.
If you don't know where to start from, here are some tips to help you.
1. Create a cuddle body language
This means positioning yourself to be cuddled. You can achieve this depending on how you relate with your partner in the relationship.
Your cuddle body language can be spoken or acted upon depending on what might work better for you.
2. Seek your partner's consent
Sometimes, cuddling might be what you want at that moment, but your partner doesn't show signs that they want to.
Rather than force them to enter the cuddling mood, communicate what you want and see if they will follow suit or not.
3. Start slow
When you want to snuggle vs. cuddle your partner, you don't have to rush the process. Depending on the cuddling position you and your partner prefer, drift into it slowly.
There is no harm in spending a few minutes trying to get a comfortable place for you and your partner to enjoy each other's presence.
Related Reading: 

Habits of Couples Having Great Sex
3 reasons why people cuddle
Primarily, people cuddle because there is an intimate relationship between them. However, there are other cuddling goals that people look forward to when they want to cuddle their partners.
1. Sex
Usually, when romantic partners want to cuddle, there is a chance that it would lead to intense sexual activity.
In this case, when both partners know how to cuddle properly, sexual tension begins to rise between the two of them, and they drift into making love.
Also, when some couples are done making love, they cuddle for some time, depending on the intimacy level between the two of them.
2. Better communication
According to research, touch is a profound way of communicating emotions like sympathy, love, etc., among two lovers. Also, emotions like sadness and happiness can be shared via touch.
Hence, if you are happy with your partner or feel depressed and want them to know, you can cuddle them and share your feelings.
In addition, if you are with a stranger, touch can enhance emotional communication to make the both of you bond better.
A research study by Matthew J. Hertenstein et al. gives an insight into communication via touch with strangers. The research further shows a result that shows that people can interpret emotions merely by touch.
3. Feel your partner's warmth
Sometimes, you want to spend enough time in your partner's arms and feel their warmth. This is one of the highlights of being in a romantic relationship where you have a partner who helps ease stress by just cuddling them.
It is important to mention that cuddling comes with a therapeutic touch, which can reduce pain. Hence, spending ample time cuddled up with your partner can help ease any discomfort you feel- physically and psychologically.
Related Reading: 

How to Make Your Relationship More Romantic
5 Best romantic cuddling positions- Ways to cuddle
Cuddling is an incredible way to improve intimacy with your partner amidst other benefits. If you don't know how to cuddle, here are some romantic cuddling positions that you can quickly learn.
1. The spooning position
Spooning is probably the most familiar cuddling position that many partners/couples enjoy. This position can easily lead to enjoyable sex between both parties. In spooning, there is the big spoon and the little spoon.
The big spoon is usually the dominant and bigger partner, while the little spoon is the submissive and smaller partner.
The big spoon wraps itself around the little spoon as they lie on their sides, with the big spoon's stomach in close contact with the bit of the spoon's back.
2. The honeymoon hug position
If you don't know how to cuddle, this is probably one of the first cuddling types you will unknowingly do. This cuddling love is common during the honeymoon phase for most couples, where both partners want to be choked in each other's presence and love.
The honeymoon hug requires you and your partner to lie on the side facing each other and enwrap your limbs. This position brings you very close to your partner that you can smell their breath.
3. The arm draper position
One of the types of cuddling to try out with your partner when you want to have a flirty conversation is the arm draper. In this position, you and your partner lie on the side facing each other, with your arms placed on each other.
This position places you in the head-to-head position with your partner, which makes the atmosphere romantic.
Also, if you want to sleep, this is not the position for you because you will feel someone's eyes on you.
Related Reading: 

What is Flirting? 7 Signs Someone is Into You
4. The "cheek-to-cheek" butt position
One of the strange yet interesting ways to cuddle is the butt method, also called cheek-to-cheek.
You and your partner lie on the side in the opposite directions, with your butt cheeks and lower back touching each other.
You can decide to bend your knees or stretch any of your legs to act playful. This position helps you achieve any connection or intimacy level you want with your partner.
However, it is easy to fall asleep in this position.
5. The sweetheart cradle position
If you desire to be nurtured and pampered, this is the cuddling therapy you might need. In this position, you lie on your back and hold your partner as their head rests on your chest.
This position can be switched depending on couples' preferences. With this position, the cuddling time can span for an extended period because of the comfort derived from being in each other's arms.
Rob Grader's book titled The Cuddle Sutra reveals 50 cuddle positions that promote intimacy and the show of affection. Hence, if you are short on cuddle positions, this is an excellent place to check
Related Reading: 

Different Types of Hugs and What They Mean
5 things to gain from cuddling
Spending moments experiencing cuddle comfort in the arms of your partner is one of the most beautiful things to happen to us.
Cuddling is one of the ways we express our care and love to one another.
And it would be interesting to mention that there are several benefits of cuddling that you might be unaware of.
Since you already know how to cuddle, here are some things to gain from cuddles and snuggles.
1. It releases the Oxytocin Hormone (The Feel-Good Hormone)
If you are wondering, "is cuddling good for you?" It will interest you to know that when you cuddle, the oxytocin hormone is released. This hormone counters every negative emotion built up in you, making you feel at peace with yourself and others. When you are cuddled up with your partner, the gland that releases the hormone gets triggered almost immediately.
Hence, if you are having a bad time, you can indulge in cuddling and kissing your partner to feel better.
This journal by Pooja Parmar and Shams Malik discusses in-depth oxytocin, which is also called the cuddle hormone or love hormone. This study reveals all that oxytocin involves.
2. It helps you bond better
These days, it is common for people in relationships to get buried in aspects of their lives like their careers without paying good attention to their relationships.
This is one reason why relationships go cold after a while. If you are looking forward to reviving your relationship amid your busy schedule, cuddling will go a long way.
Provided you know how to cuddle correctly, doing this for twenty minutes each day is beneficial. It would help you focus deeper on your partner and express what you feel for them through touch.
3. It boosts your immune system
One of the astounding health benefits of cuddling is how it positively affects your immune system. When oxytocin is released during cuddling, you start to feel powerful and untouchable.
This has a psychological impact on your body, enabling the hormones that fight off infection to work overtime.
So, you enhance your immune system during the cuddling process because you feel healthy and strong not to get sick.
4. It helps to reduce stress and the risk of heart disease
Another benefit of cuddling comfort is the reduction of stress and the chances of contracting heart-related problems. Aside from the known psychological benefits of oxytocin, it is responsible for reducing blood pressure and stress reduction.
With any of the romantic cuddling positions, a chemical reaction reduces blood pressure, which helps reduce the prospects of heart problems.
If the oxytocin released is not enough, another hormone, Serotonin, is produced. Serotonin is the happy hormone that produces splendid results when combined with the oxytocin hormone.
So, anytime you feel stressed, one of the safest places to be is in the arms of your partner.
5. It is easy to fall asleep
When you know how to cuddle, falling asleep would not be as difficult as before. In addition, if you have been struggling with sleep-related disorders like insomnia, cuddling will be efficient in helping you sleep better.
The hormone responsible for this is oxytocin. Since oxytocin helps you feel happy and at peace, you will fall asleep quickly.
Your body will be relaxed, and since you are in your partner's arms or vice-versa, you will be provided with premium comfort that makes sleeping a breeze.
Related Reading: 

The Health Benefits of Intimacy With Your Spouse
Conclusion
After reading this article, you will realize that it doesn't boil down to how to cuddle alone; it is equally important to know its benefits.
This knowledge will help you appreciate the moments spent cuddling your partner. For romantic partners drifting apart and want to save their relationship, cuddling is one way to get started.
To know more about cuddling, you can check this video:

Share this article on
Want to have a happier, healthier marriage?
If you feel disconnected or frustrated about the state of your marriage but want to avoid separation and/or divorce, the marriage.com course meant for married couples is an excellent resource to help you overcome the most challenging aspects of being married.
More On This Topic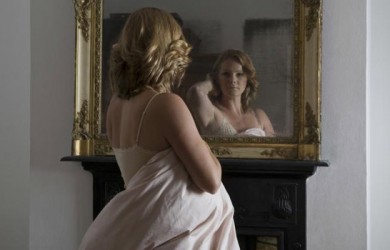 You May Also Like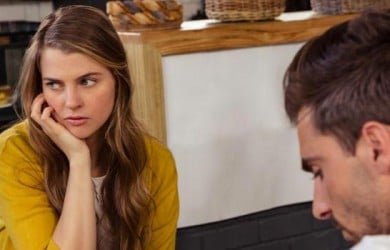 Popular Topics On Married Life