15 Things Every Couple Should Do Together
Every now and then, it can be easy to fall into a relationship rut. Although there is nothing wrong with a typical movie and dinner date, doing the same thing over and over is bound to get boring. As such, spicing-up date night can work to strengthen the relationship and bring couples closer together.
Yet, finding inspiration for new and different ways to spend time together can also be a tricky task. However, there's no need to fret because we've curated this list of fun and exciting things to do as a couple.
15 things to do as a couple
Date nights are extremely important in a relationship. They help you get to know each other better, have fun together, and enjoy each other's company. If you have run out of ideas on how to spend your dates together, here are 15 things you can do together as a couple.
1. Get a couples massage
Whether at home or a spa, couples massages are a relaxing and romantic way to spend time together. Many spas have couples packages that are catered to be more intimate and allow you to unwind together.
Though, if you and your partner don't feel like heading out, you can recreate the scene at home – light some candles, turn on some soothing music, and take turns giving each other a massage. To up the ante, if you're looking for something more sensual, try a blindfolded massage. Using a blindfold allows each person to focus more deeply on the partner's touch and can thus make the experience more intimate. This is one of the most relaxing things to do as a couple.
Related Reading: The Power of Touch in Your Marriage
2. Have a game night
Pull out some cards or pick up a board game and get in tune with your competitive side. Classic games like Uno, Monopoly, or Scrabble are great ways to reconnect with your significant other.
If you're looking for cute couple things to do together, that are a little different and more competitive, have a go at Trivial Pursuit, Patchwork, or Twilight Struggle. You can even up the stakes and make some fun wagers like the winner has to buy dinner, or the loser has to do dishes for the week. This is a fun idea when it comes to things to do as a couple.
3. Try some sex games
If you are looking for things to do with your boyfriend or girlfriend, and to spice up a game night at home, why not try some classics like strip poker, strip Jenga, or strip Twister? You can even up the stakes for typical tabletop games, with the loser agreeing to do a sexual favor at the winner's request.
If you're looking for something more intense, try your hand at some designated sex games as well. How about experimenting with some sex dice, playing Monogamy the board game, or getting excited with Nookii, the card game?
Alternatively, fantasy games are another way to enhance the flirty atmosphere at home. Have a go at naughty truth or dare, with revealing truths, and intimate dares, that you wouldn't typically have the courage to ask.
Try dirty would-you- rather, to add a twist to the classic game. Reenact some sexy movie scenes, attempt some sex charades, do some roleplay, or play X Marks the Spot for something a bit more enticing.
Related Reading:

 20 Hot Sex Games for Couples to Play Tonight
4. Take a road trip
Whether checking out a new city or driving through the countryside, a road trip together is an exciting adventure to take as a couple. On the road, you'll be able to make endless memories, capture some stunning photos, create some inside jokes, and laugh about the minor inconveniences you may come across.
Discover some wonders along the way or pick a random spot on the map to add some spontaneity to the trip. This is definitely one of the most adventurous things to do as a couple.
5. Go stargazing
Stargazing is a simple date night activity for any budget. Its calming, relaxing, and deeply romantic. You can count the constellations, make a wish on a shooting star, and sit back enjoying the evening views.
Even if you live in the city, staring up at the moon and just unwinding together can be an excellent way to spend time. If you want to take it one step further, make a plan to sleep under the stars. This is a romantic idea for things to do as a couple.
For more date ideas, check out this video.
6. Watch the sunrise and sunset
Like stargazing, watching the sunrise and sunset is a simple and often underrated activity that you can do as a couple.
If you want to make a day of it, wake up early, grab a coffee, and sit back together to watch the sunrise above the horizon. In the evening, take the time to unwind together, grab a wine, and relax, as the sun slowly sets in the distance. This is one of the best bonding activities for couples.
7. Go on a double date
Double dates are always fun. It's a great way to catch up with friends and spend some time with your partner in a group setting. Whether it's just dinner or a typical activity like mini-golf, bowling, or ice skating, if you like being social, this can be the perfect way to jazz up a simple date night. This definitely sounds like one of the fun things to do as a couple.
Related Reading: 

The Importance of Date Night in a Marriage and Tips to Make It Happen
8. Try new hobbies together
If you are looking for fun things to do as a couple at home, look into trying something new that piques both of your interests. Test out your skills in arts and crafts with pottery, painting, or drawing classes. Get in touch with nature and get your hands dirty while gardening, and watch your plants grow over time. Try unwinding with some puzzles together or learn how to cook with each other.
Additionally, teach each other a new hobby. Does your partner love to bake, play an instrument, or a sport? Be open to learning something new from your partner, have fun while doing so, and enjoy them in their element as they rave about introducing you to their hobbies. Sharing hobbies is one of the fun couples activities.
9. Check out an art gallery or museum
For a simple outing, visit a picturesque gallery in the city. Art galleries are full of different wonders for the creatives at heart. Many galleries are free to enter, and it is interesting to discover your partner's taste in art and, together, admire different pieces on display.
Whether it be photography, paintings, or sculptures presented within the gallery, these budget-friendly venues are a great outing to take if you're in search of easy things to do as a couple. As an alternative, for those that are more interested in history, why not visit a museum?
For the history buffs, museums will entice you with intriguing facts that expand the mind and fulfill you with more excellent knowledge, understanding, and appreciation of the past. This can be one of the fun things to do with your girlfriend or boyfriend.
10. Attend a festival or concert
Try your hand at a food festival or a music concert. Food festivals host a plethora of different cuisines to try together. If you're a foodie, food markets, fairs, and festivals are sure to tickle your fancy with endless options of both sweet and savory dishes to indulge in.
On the other hand, attending a music concert can be a great bonding experience. Seeing a live performance together is often an exciting event to look forward to. If you and your partner have different music tastes, attend a music festival with a diverse lineup of artists.
Also Try: What Is Your Ideal Date Night?
11. Visit an amusement park
Visiting an amusement park adds a bunch of excitement for date night. Relive your childhood delight together, and ride a roller coaster, play some carnival games, and taste all the sweet treats that the park has to offer.
Get some fun pictures taken in a photo booth and end the evening with a sunset ride on the Ferris wheel. Now that sounds like a great idea on things to do as a couple!
12. Take a wine tour or visit a brewery
Check out some wineries on your own or take an organized tour to discover the wine scene in your area. Take a stroll through the vineyards, learn about the wine-making process and get excited about tasting the different types of wine on offer.
If beer is more your style, head to a local brewery to do the same. See the brewing process in action, taste some craft beer, and enjoy your time together sipping away at the abundance of freshly brewed beverages on tap.
13. Ride a hot air balloon
A scenic hot air balloon ride is a quintessential outdoor date activity. Although this may sound expensive, taking a ride on a hot air balloon is one of the more exciting and once-in-a-lifetime experiences.
It's something that will – quite literally – ignite the flame in your relationship, allowing you and your partner to embrace each other throughout the entire ballooning experience. This bucket list adventure is playful yet exciting and a lifelong memory worth creating.
14. Do a daring activity
If you and your partner are up for a bit of adventure, planning a daring activity will indeed aim to satisfy you. Bungy jumping, sky diving, paragliding, and ziplining, are some fun activities to try outdoors.
If you're close to a body of water, parasailing, kite surfing, cliff jumping, or even swimming with some ocean animals can be something different to try. Not only will this type of adventure push you out of your comfort zone, but it will enable you two to forge some exciting lifelong memories to reflect on in the future. It is time to tick something off your couples bucket list!
15. Explore a natural park
Heading out into nature is another excellent way to bond and unwind together. Exploring natural parks and appreciating the beauty of the land comes with a world of lifelong memories. It's not only an eye-opening experience but can act as an escape from the busyness of life and make you feel more grounded.
Pack a bag for a day and go for a hike, hunt for waterfalls, or even climb a mountain. If you want to extend the trip, think about camping for the night, stargaze, and enjoy the sunrise.
Conclusion
Often, doing the same routine things as a couple can lead to underappreciating the quality time you spend together. As such, it is essential to venture out of your comfort zone and get creative with new activities to partake in.
However, we understand that it can be timely and stressful to think of that perfect activity. Hence why, whether it be spontaneity, adventure, or just something different that you're after, this list is sure to provide some inspiration to spice up the next date night.
Share this article on
Want to have a happier, healthier marriage?
If you feel disconnected or frustrated about the state of your marriage but want to avoid separation and/or divorce, the marriage.com course meant for married couples is an excellent resource to help you overcome the most challenging aspects of being married.
More On This Topic
You May Also Like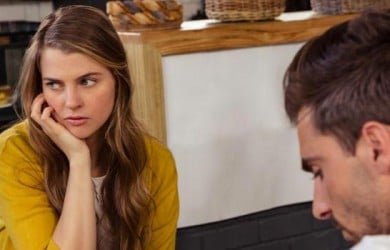 Popular Topics On Married Life