Couple Bucket List : 125+ Bucket List Ideas for Couples
What do you do for fun as a couple?
Finally! You have time, but now, you don't know how to spend it with your partner. Do you just order pizza and watch a series? Maybe, you can just spend the whole day snoozing or eating.
It's not exactly the type of bonding we would think of when we're in love, right?
If you have your own couple bucket list, things would be very different.
It's important to always have a dating bucket list to plan your spare time wisely. Aside from that, you can fulfill your wishes while you have the funds, strength, and time.
What do you put on a bucket list for a couple?
What is on a couple's bucket list? Well, it's really up to you and your partner what you want to include in your bucket list.
Usually, bucket lists for couples include a list of things they wish to do together. It's a way for them to bond, relax, and fulfill each other's wishes.
You can write your couple bucket list in a journal or put it together on a vision board. It's up to you.
On each goal, you can also create lists of things you need to do to fulfill each dream. You can put in how much you will allot for the budget, the dates, and even what you will bring.
A couple bucket list is a fun way to bond with your partner, unwind, and enjoy life.
125+ ultimate bucket list ideas for couples to try
Now that you know what a couple bucket list looks like, it's time to create your ultimate couple bucket list.
You might be getting so many ideas by now, but which one should you try out first?
We'll help you get organized, and to do so, we've listed more than 125 things for couples to do.
Couple bucket list at home
There can be so many fun things for couples to do even when you're at home.
Here are some things that you can add to your couple bucket list.
Spend the night playing truth or dare.

Get creative and do a bedroom makeover. Shop for new appliances, paint, and re-design your bedroom.

If you love baking, try out and bake together.

Spend a quiet afternoon reading a new book. Talk about it afterward.

Watch your favorite childhood movies and try to find your favorite childhood snacks as well.

Start a garden. Buy seeds and other gardening tools and spend the day creating your dream garden.

Set up a home spa day and pamper each other. Don't forget those scented candles for added relaxation.

Set up a tent in your garden and do a fun yet simple camp night. Throw in some beers, too.

Make love, try new adult toys, and just be naughty together

Dance, get drunk, and play games together. When we say games, you can try hide and seek, the floor is lava, and so much more.

Love fondue? Well, love it even more by spending the day with your partner and setting up a fondue pot. Do you love cheese or chocolate? You choose.

Do you love DIY projects? Then set the date and start a DIY project you've always wanted.

Take a look at old photos and reminisce. You can also show each other your old family albums. Tell stories and get to know each other more.

Write each other a love note. Pour your hearts out and let your partner know how you feel.
Related Reading: 

50 Fun Things For Couples To Do At Home When Bored
Couple bucket list outdoors
If you are looking for a couple's bucket list ideas for the outdoors, we have some food suggestions for you too.
Go to an amusement park and don't forget to try our different rides.

Enroll and learn a new outdoor sport. Who knows? You might find a new hobby!

Go fishing.

Go camping.

Join a run for a cause. You're helping, spending time with your partner, and you're also staying fit.

Go and try ziplining.

Get matching tattoos together.

Go and try snorkeling.

Are you up for the challenge? If so, then you can both try skydiving.

Add climbing a mountain to your couple bucket list as well.

Try out rock wall climbing.

Try a new restaurant in town.

Go and visit your hometown. Tour your partner and share your experiences with them.

Travel to another country and explore.
Inexpensive couple bucket list
If you are thinking if there is a bucket list idea for couples who are budget conscious, then worry no more. There are so many things that you can do without having to spend so much money. Here are some of them.
Set a date and attend your town's local festival. You'd be surprised to try out new food and activities.

Try out grapes, apples, or berry picking. You'd love the taste of fresh fruits.

Try your local brewery or vineyard. You might be missing out on this amazing experience.

Volunteer at your local animal shelter. Aside from spending quality time together, you're also helping animals.

Volunteer at a local orphanage. This is a unique bucket list ideas for couples who love to help and give.

Go on a picnic. Spend a no-gadget day with your partner at a park.

Host a weekend couples game and beer night. Invite your closest friends and spend quality and fun time together.

Go karaoke night! Get some cold beers, order pizza, and show your singing prowess.

Spend the afternoon walking by the beach. Talk about life, love, and your future.

Eat candlelight dinner with home-cooked meals. End the night by dancing together.

Enjoy a bubble bath together, and don't forget the champagne.

Adopt a pet at your local shelter. This is one couple bucket list items you need to fulfill.

Create a couple time capsule, write letters, and vow to open it after your 10th wedding anniversary.

Be naughty and try out new places to make love. Remember that being spontaneous can

strengthen your relationship

.
Travel couple bucket list
What about a bucket list for couples who love to explore and travel? If you have the time, budget, and passion for traveling, then you'd be thrilled with these ideas.
Visit different local tourist spots. Be amazed by what your local state can offer.

See the wonders of the Egyptian pyramids and learn their history.

Take a tour and go on a wild Safari. Seeing these wild animals up close can be a once-in-a-lifetime experience.

Book an AirBnB and stay in a cabin in the woods.

Love to eat? Well, go and have a list of the entire Michelin star that you love and try them out.

If you're feeling a bit romantic, kiss at the Eiffel Tower. Take photos and make promises.

Fly first class. If you love to travel, then this is a must-do.

Go on a long drive without any plans. Pack your bags and have some cash. Be spontaneous!

Try different cuisines from different countries. Exploring street foods would also be great.

Ride a train.

Visit an untouched waterfall and swim there.

Join a marathon on every continent. It's definitely an experience you'll remember.

Be amazed and see the Northern lights. Don't forget to take photos.

Take a hot air balloon ride, and remember to bring champagne!
Romantic couple bucket list
Of course, there will be times when you feel a little bit romantic. Don't worry; we've also listed some romantic couple activities you and your partner will love.
Ride a tandem bike and enjoy the long ride and the beautiful scenery.

Surprise your partner and go skinny dipping. Just make sure you have privacy.

Treat your partner with breakfast in bed. A romantic couple bucket list doesn't need to be grand or expensive.

Try a penthouse suite, good champagne, and lots of cuddling.

Renew your vows. This is really nice if you've been together for a long time.

Ride a Ferris wheel and kiss. You'd feel like you're in the movies.

Cook dinner and eat it on the rooftop. Get some cold beers too.

Book a luxury tree house. It's a whole new experience that you'll love.

Try a drive-in movie. Don't forget to pack drinks and snacks.

Get a couple massages in a spa and feel relaxed – together.

Visit a waterfall and kiss. You can also say how much you love each other.

Recreate your first date. There's nothing like remembering the old days.

Cook dinner for your partner.

Give your partner a relaxing massage. Use oils to stimulate blood flow as well.

Be inspired by 50 Shades of Gray and make love all night long. This is definitely romantic with a naughty twist.
Related Reading: 

25 Romantic Things to Do as a Couple
Unique experiences bucket list
What about relationship bucket list ideas for couples? Those experiences are unique and memorable as well. Here are some couple bucket lists that include new experiences for couples.
Try vlogging. Maybe you'd love this new career as well.

Try to make TikTok videos. It's cute and fun! Who knows? You might go viral.

Donate blood. You're doing it for a cause, and you can include it on your special bucket lists for couples.

Create a 'yes' day. This works if you have kids as well! It'll definitely be a fun day.

Learn a new language together. Learning a new skill is always nice.

Ride a motorcycle and tour. It's an exciting way to spend your day.

Build a treehouse in your backyard, and spend the night there.

Get your photos taken at a photo booth. Don't forget your wacky shots!

Eat exotic food. Are you up for the challenge?

Try a pottery class together. Get souvenirs too.

Go out and feed stray animals. They'd appreciate your effort.

Prepare meals and give them to the homeless people. You'll spend time together and be able to help others in need too.

Go parasailing and enjoy the moment.

Go to a concert or watch sports live.
Couple bucket list for long-distance couples
What if you are looking for couple bucket list ideas, but you're far from each other? Don't worry; we have a list for that too. Here are suggestions for a couple bucket lists for long distance couples.
Create a video showcasing your memories. It would be the perfect gift to let your partner know you miss them.

Walk together. Facetime your partner and walk while talking. Show each other what you see.

Create a couple bucket lists. Start planning so when you meet, you can do what's on that list.

View the beauty of the moon together. Talk; sing a song while looking at the moon. It's like you're together.

Send snail mail. It's old-fashioned, romantic, and sweet.

Send each other packages, and wait till you both receive them. Open it at the same time.

Create a happy hour online. Prepare cocktails, food, and Facetime, your partner. Talk until you're drunk.

Have dinner via Zoom. Who said you could only have meetings with, Zoom? You can also have a date night here.

Try to host a virtual game night. Play and have fun together, even if you are miles apart.

Do online karaoke together. Use an app and do a duet. You can even make your own music album.

Cook together. Again, this involves Zoom or Facetime, and it is quite fun.

Order your partner a meal and surprise them.

Visit your partner's family and Facetime your significant other.

Binge-watch a series together via Zoom.
Matthew Hussey, an advice expert, answers some of the most intriguing questions about LDR.
Related Reading: 

10 Tips for Starting a Long Distance Relationship
Will your long distance relationship work? Check this out.
Couple bucket list in summer
"Are there things to do near me for couples in Summer?"
Of course, there are! In fact, we can't forget this beautiful season to spend quality time together, right?
Go to a county fair.

Try a new ice cream place.

Don't skip visiting a Farmer's market.

Play golf.

Go to the beach

Create a pool party at home and bring your friends.

Cuddle at a campfire and bring marshmallows.

Try to hunt for the best food cart and rate them.
Holiday couple bucket list
Don't have plans for the holidays? Whether you're looking for a married couple bucket list or just want to spend time with your partner, we've got you. Here are some suggestions.
Visit a tree farm, and choose and cut your own Christmas tree.

Kiss under the mistletoe.

Wear matching Halloween costumes.

Do trick or tricking. It's never too late to enjoy this!

Serve hot holiday meals to the homeless

Create your own gingerbread house.

Host a holiday dinner with your family or friends.

115

. Sponsor and give gifts to an orphanage.

Spend the day watching Christmas feel good movies.

Visit Disneyland.

Wrap gifts together.

Create a new holiday tradition

Foster a child.

Go Christmas caroling.
Preparing for the future couple bucket list
If we can prepare a bucket list for fun activities, then we should also have a couple bucket list if you plan to settle down. Here are some serious bucket lists.
Start practicing deep conversations and open forums

Adopt a pet.

Create a vision board of what you imagine your life would be. Start with a house, car, kids, everything.

Propose!

Get married.

Have kids and grow your family.

Celebrate your wedding anniversary.
Related Reading: 

A Couple's Guide to Financially Preparing for the Future Together
More on bucket list ideas for couples
Here are some of the most searched and asked questions related to couple bucket list ideas.
What should every couple do together?
Couples therapy teaches lovers to be independent but also learn how to spend quality time together. They should learn how to do things together, such as helping each other with chores, work, and of course, experience leisure together.
This is important to keep your relationship alive and exciting. It also strengthens your bond.
What are the top three things on your bucket list?
Do you already have a couple bucket list? What are your top three things on your bucket list?
When you have a bucket list, sometimes, it's hard to pick which one you should do first. To know your top three to-dos, you need to check your time, availability, and of course, your funds.
It's nice to splurge and do everything on your bucket list, but ensure you have enough resources first.
Final thought
Live your life to the fullest. Don't limit yourself; instead, create a couple bucket list and do what you want to do.
Try to find time to explore and bond, save for these trips and experiences, and most importantly, don't be afraid to treat yourselves by experiencing life and love.
Share this article on
Want to have a happier, healthier marriage?
If you feel disconnected or frustrated about the state of your marriage but want to avoid separation and/or divorce, the marriage.com course meant for married couples is an excellent resource to help you overcome the most challenging aspects of being married.
You May Also Like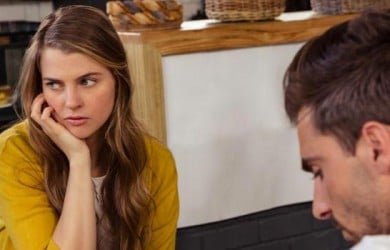 Popular Topics On Married Life