15 Tips on How to Make Someone Fall in Love With You
When we fall for someone, all we can think about is how to get them to reciprocate our feelings. But, can we make somebody fall for us just like that? 'Why do people fall in love and 'how to make someone fall in love with you' are questions as old as time.
However, what makes you fall in love with someone is somewhat confusing, and how do people fall in love anyway? Are there science-backed strategies to make anyone fall in love with you?
If there were, why do some people stay in the friend zone after trying every trick in the book? In this article, we're going to answer these questions for you while exploring 15 psychological tricks that can help you increase the chance of making someone fall for you.
Also try : 

Am I in the Friend Zone Quiz
Is it possible to make anyone fall in love with you?
Can you make someone fall in love with you? The simple answer would be yes. But is that even possible? Then what about love at first sight? You might wonder if an emotion like love can be created in someone when they initially weren't head over heels for you.
While many people believe that falling in love is a coincidence or fate, over the years, science has proved that love, like any other emotion, can be controlled to a certain extent. Let me explain what that means.
While you can't cast a spell on someone and make them fall for you, you can increase the chance of someone starting to fall in love with you with some scientifically proven techniques.
However, since the human brain is the most complex organ in our body, what works for one human being might not work for another. All you can do is use the following tools and hope for the best.
As long as the other person has some feelings for you, it may be possible to make them fall in love with you.
Related Reading: How to Tell Someone You Love Them
15 Ways to Make Someone Fall in Love with You
Here are 15 ways to increase your prospects of making someone fall in love with you.
1. Make sure you're what they need
While you're wondering how to make someone fall for you before anything, make sure to figure out if you're compatible with them. Find out what they're looking for in a partner. There are some non-negotiable traits people want their potential partners to have.
We're not talking about things like the way they dress or the color of their eyes (those might be non-negotiable for people as well). To some people, their partner must share the same religious beliefs and similar values as them.
If you meet those criteria or are willing to make changes to meet them, you're good to go.
Related Reading: 30 Signs You're Falling in Love
2. Try to look your best
If you find yourself thinking to yourself how to make someone love you, start with prioritizing self-care. When you start to eat and sleep well, get some exercise every day, and improve your overall physical appearance, it helps you be your best self.
Find outfits that flatter your figure and make you look your best. That way, you start to seem more attractive and confident, which might be precisely what you need to make someone fall in love with you.
Related Reading: 5 Essentials to Cultivate Physical and Emotional Attraction
3. Be a good listener
Not only because you want them to fall for you, be genuinely interested, and figure out who they indeed are, inside and out. Let them talk about their interests, hobbies, dreams, and aspirations. Don't interrupt them when they talk.
Being a good listener makes you more attractive in people's eyes.
4. Don't stop smiling
Did you know that smile makes you more attractive and confident? Research has shown that a smile, aka a happy facial expression, not only makes you look more attractive and appealing, but it can also even compensate for relative unattractiveness.
So laugh at their jokes and smile a lot. Also, try to make them laugh. A good sense of humor may be what you need to get your crush to fall madly in love with you.
Related Reading: 200 Ways to Say "I Love You"
5. Find out what they're passionate about
This is a crucial step in making someone fall in love with you. Try to get to know them on a personal level. Figure out what makes them tick. When they talk about something that makes their eyes twinkle, that's what they're passionate about.
Let them talk about it and make them feel heard. If you share the same passion already, tell them that. Otherwise, show genuine interest and try to learn more about it.
When we meet people who share our passion for music, food, sports, or anything for that matter, we immediately feel more connected to them.
Related Reading: Simple Things That Can Bring Couples Closer
6. Leave a little mystery
No matter how much you feel like telling your date every little thing about yourself, please don't give away all your secrets the first time you talk to them. Listen more and say less. Leave them wanting to know more about you.
Get an air of mystery to appear more intriguing and attractive.
7. Play hard to get
If you're wondering if playing hard to get works, well, it does. Research shows that playing hard to get makes you more desirable in the eyes of your potential love interest.
If your crush thinks that winning you would be a challenge, it may increase their desire to put effort into getting closer to you.
Related Reading: How to Get a Girl's Attention and Make Her Want You
8. Mutual friends can be helpful
Have you got mutual friends? Well, having friends in common means you already have a trusted source to vouch for you. On top of that, your date's mind will subconsciously keep telling them that they can trust you since you're already friends with their friends.
If your friends like you and have many positive things to say about you, it increases your chance of making someone love you.
Also Try :

 My Friend Like Me Quiz
9. Look into their eyes
You may feel nervous while talking to your crush and tend to look away. But, maintaining eye contact is an effective way to make someone fall for you. Be around them and every time your eyes meet, overcome your eye contact anxiety and let them look into your eyes.
Related Reading: Importance of Nonverbal Communication in Relationships
10. Touch them casually
When you're around them, let your fingers brush against theirs or casually touch their shoulder, elbow, or arm. Touch is a powerful tool in your arsenal if you can use it correctly. It helps you develop and increase intimacy between you and your crush.
11. Be a good friend to them
While you're busy getting someone to fall in love with you, make sure to be their friend first. Be supportive in a non-condescending way so that they can feel closer to you. Be a positive influence in their life and motivate them.
Present yourself as someone who adds value to their lives and see them falling madly in love with you.
12. Don't try too hard
While being persistent isn't necessarily a bad idea, constantly chasing someone might make you look desperate. What makes people fall in love differs from person to person. So, some people might like the chasing and see that as a reflection of your interest.
You might scare others off by doing it. That's why it's a good idea not to come off as too eager to make them feel like you're suffocating them.
Related Reading: Importance of Saying I Love You and How to Express It
13. Find a balance
How to make someone fall in love with you when you're advised to play hard to get and be in their vicinity at the same time? You're not supposed to be at their beck and call, but you can't leave them hanging as well. So, what do you do?
Try to find a balance and be available when they want to meet up or talk to you. But not always. Distance makes the heart grow fonder, remember? So, instead of always being around, give them a chance to miss you sometimes.
14. Choose hot over cold
Studies have shown that there's a correlation between our body temperature and psychological status. You're more likely to appear friendlier and warm when holding a coffee cup instead of an ice-cold glass of water.
So whenever you get together or go on a date, instead of having cold drinks or ice cream together, order coffee or any other warm food that you two like.
Related Reading: 7 Awesome Ways to Create Memories with Your Partner
15. Mirror their body language
When you display the same body language, facial expression, and gestures as someone, it makes them like you more and develops good interpersonal relationships.
So, mirror your crush's movements to increase your chance of making them fall for you.
However, it's better to imitate them in a way that doesn't make them feel uncomfortable.
You can watch this video to learn how to flirt with someone you like:

Conclusion
No matter how much you want someone to fall madly in love with you, make sure not to lose yourself in the process. Show up as your true authentic self, and don't try to change yourself to get them to love you entirely.
Put in the effort, try out the techniques, and keep an open mind. The rest will work itself out.
Share this article on
Want to have a happier, healthier marriage?
If you feel disconnected or frustrated about the state of your marriage but want to avoid separation and/or divorce, the marriage.com course meant for married couples is an excellent resource to help you overcome the most challenging aspects of being married.
More On This Topic
Recent Articles
You May Also Like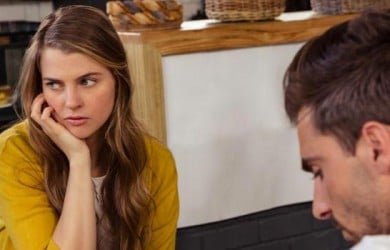 Popular Topics On Married Life