15 Signs of Friendship Turning Into Love
You've probably heard someone say at some point in time that for a relationship to work out in the long run, a good friendship is important. Seeing your partner as your best friend, as your go-to person, is a great foundation for a long-term relationship or marriage.
But are you confused about whether the friendship should happen first or should you be attracted to your prospective beloved, and then a friendship can also develop while being together?
Is there a specific order, or are there signs of friendship turning into love? Is it possible to be a friend before lovers? How does it work?
The truth is, it can happen both ways. You can be attracted to someone from the beginning and want to be in a romantic relationship with them. On the flip side, you can start feeling attracted and experience the signs of friendship turning into love.
But let's be real, the latter experience can be quite complex and undeniably confusing. Having your platonic feelings turn into romantic feelings for a close friend can feel very strange.
And then there's also the part where millions of questions flood your head like "Are we more than friends?", "Can a friendship turn into a relationship, a successful relationship?", "How is it going to pan out if the romantic relationship doesn't last?"
Also Try : Does My Female Friend Have a Crush on Me Quiz
Is it possible for a friendship to turn into love?
Can friends become lovers? This is probably one of the first thoughts that came to your mind. And even if they can, there's the obvious fear of things turning awkward if your friend does not have the same feelings for you.
But let's address this pressing question. The truth is that if the person you have strong romantic feelings for is already your friend, it's a good thing! How and why? It's because a close friendship lays a solid foundation for a romantic relationship!
Thi`1nk about it: you already know them quite well. You know that they have great qualities (which is possibly why you caught feelings, to begin with), and you know and accept the flaws too. Hopefully, your friend also knows and accepts you as a whole.
So, there won't be this need to be the best versions of yourselves in that initial phase of infatuation and attraction in the relationship!
It's possible for a friendship before relationship situation to happen. Falling in love with your best friend can be real.
But the catch is- Does your friend feel this attraction for you? Do they want to be in a romantic relationship with you? Well, there are signs of friendship turning into love. But before that is covered, take a look at the next section.
Can friend-to-lovers relationships last?
This is possibly the second most pressing question going on in your head and probably, even your friend's mind. Even if you both have those feelings, do you want to take this big leap and have a relationship?
What if the relationship doesn't work out? Will it end the beautiful bond of friendship between you and your close friend? Some bonds of friendship are worth turning into something a lot more intimate.
But to decide how you'd like to act, it's best to assess the situation clearly. How you feel, how your friend feels. All these things count.
If you've been very close friends with this person for years, you two may have a lot of deep history and common interests. So, take it slow.
15 signs that your friendship is blossoming into love
Are the feelings mutual? Friends become lovers, or at least, they can. There are signs of friendship turning into love.
There could be a lot of these doubts in your head. Here, we delineate the 15 surefire signs of friendship turning into love, whether it's mutual and so on. Just read on.
1. The communication frequency between you two suddenly increase
Try to think back to the time when things were still completely platonic between you and your friend. How often would you two text or call, or video call each other?
Now compare this with the current frequency of communicating with each other. Has it suddenly increased? If friends turn into lovers, this can occur.
Related Reading: 

Texting in relationships: Texting Types, Affects & Mistakes to avoid
2. You suddenly experience jealousy
Talking about ex-partners or current partners with friends is a common thing. You and your friend might've done that in the past. But do you experience this surge of jealousy when they speak about their exes?
It's another sign because you don't want to visualize them with other people.
3. The body language between you two evolves
This is probably one of the very subtle signs of friendship turning into love. Body language is a subtle thing to notice because it's completely non-verbal. But does that previously platonic arm around your shoulder feel different?
Do you find yourself leaning on his shoulder and feeling different? Do you tend to sit or stand closer to each other than you used to? Watch out for these subtle cues.
Related Reading: 

What Your Body Language Says About Your Relationship
4. You're both single
Maybe throughout the trajectory of your friendship, at any point in time, either you were with someone or your friend was. But now, finally, you're both available.
This may have allowed both of you to take that time to explore the romantic dynamic of your bond.
Related Reading: 

Being Single Versus Relationship: Which Is Better
5. You two start flirting with each other
Flirting is another subtle sign.
You have to understand whether it's just you two being friendly with each other or is it flirting? With time, if your friend feels the same way, you'll notice them paying you bunches of compliments, touching you often, making subtle eye contact, and so on.
Related Reading: 

15 Ways to Tell if a Guy Is Flirting or Just Being Friendly
6. Your friend's behavior turns hot and cold towards you
This is probably going to be one of the most confusing signs of friendship turning into love. It's tough to identify jealousy because it's a feeling. But it's simpler to notice the behavior or action which is a consequence of jealousy.
You may see them getting extremely upset or irritated if you speak about a crush or an ex. And then, if the topic of conversation changes, they are fine again. Notice if this hot and cold behavior happens.
Also Try : Is My Best Friend in Love With Me Quiz
7. You suddenly have very long conversations with each other
This depends on the type of friendship you both have shared. If you've always been the type of friend that has long conversations, this sign won't help.
But you've been the type of friend who chats frequently, but the conversations haven't been that long or intense, but now you notice that it suddenly is, then it might be a sign.
Related Reading: 

Key Tips on Moving From Friendship to a Romantic Relationship
8. When something happens, you need them to know first
Do you both have this sudden urge to tell each other anything small or big that happens in your day? And you both feel like the other person has to be the first one to know about it? If so, it's one of the friends to lovers signs.
9. You both try to find ways to be alone with each other
Another one of the key friendship to relationship stages is when you and/or your friend actively try to figure out ways in which you can be alone with each other.
Say you're out with your big friends' group. But then suddenly you see your friend trying to seek you out alone. It's a sign.
Related Reading: 

How to Tell What a Guy Wants From You
10. The pet names for each other changes
Maybe there's been a change in the kind of pet names you use to address each other. It may have progressed from the completely goofy ones to one's like "babe," "sweetie," and so on. It's quite a direct way to express affection for each other.
Also Try: What's the Best Nickname for My Boyfriend Quiz
11. You tend to mention your friend very frequently
Bringing up incidents related to your friends is quite common. But when you're actively finding ways to talk about this special friend of yours to others, it may be a progression from friendship to relationship.
12. You both feel an air of awkwardness and nervousness
An air of awkwardness or nervousness is not common among friends. It's common for people you feel a romantic attraction to.
Related Reading: 

Is It Just Friendship or More Than That
13. Your friend is being more vulnerable than usual around you
The closeness that you two have has become deeper. If you both share deep secrets or things you're scared or hesitant to verbalize to others, the line between friendship and love is getting blurry.
14. Your common friends know what's happening
Another surefire sign: your common friends are teasing both of you (directly or in the absence of your friend) about behaving like a couple! It shows that things are not as indirect or unclear anymore. So, think about it.
Related Reading: 

How to Nurture Friendship in Marriage for Marital Satisfaction
15. He asks you out
Although this may seem like one of the direct signs of friendship turning into love, it may still be confusing. Maybe it's not a date. So, you can definitely ask your friend whether this plan is a date or not.
Are you confident you want to ask a girl out? Check out signs to be sure:

Conclusion
A friend before lovers situation does seem and feel complicated. But it's also exciting. However, keep the aforementioned signs in mind and weigh out the cons and pros of the situation. Then make a decision.
Share this article on
Want to have a happier, healthier marriage?
If you feel disconnected or frustrated about the state of your marriage but want to avoid separation and/or divorce, the marriage.com course meant for married couples is an excellent resource to help you overcome the most challenging aspects of being married.
More On This Topic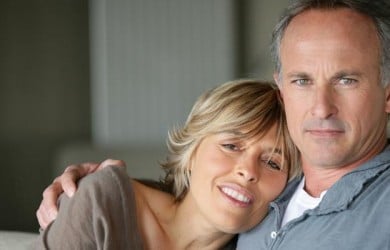 You May Also Like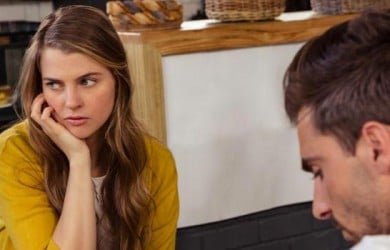 Popular Topics On Married Life