Working Together with Trauma in a Committed Relationship
"Real love is identifiable by the way it makes us feel. Love should feel good. There is a peaceful quality to an authentic experience of love that penetrates to our core, touching a part of ourselves that has always been there. True love activates this inner being, filling us with warmth and light." –Wedding statement
In our hearts, this is what we desire in a relationship. This is what calls us, what nurtures us, what sustains us.
While we may know these treasured moments in a relationship—they may have been what started the relationship in the first place—we may also know moments when something deep inside breaks loose and our world starts to unravel. The fires of closeness and intimacy begin to break down the barriers in our hearts and our shadow material emerges.
It is at this point that couples face the challenge of working together with the trauma that may be hiding, waiting for an opening, and waiting for a release. This is the moment when couples face the decision to make the relationship a vessel and vehicle for personal and spiritual growth. It is a good moment. It is a moment that sets the course for how couples work together through the deep stuff of life.
How should you deal with it?
The first step is to recognize that something deep got triggered, that some of it is repressed feelings and sensations in the body, and to bring as much awareness, love and patience to what is emerging. Too often, couples rush pass the opportunity and start getting defensive to prevent more hurt from happening. We might get angry at the other person; point out their faults, and shift the attention from our own process to theirs.
Two simple rules might be in order:
1. "Everybody gets to be crazy in a relationship. You just have to take turns!" (from Terrence Real)
2. Pay attention to the feelings and sensations in your bodies.
Trying to be in an intimate relationship with another person who is working through trauma (most of us)—especially attachment trauma—and burning through one's blockages is incredibly challenging.
Peter Levine, one of the foremost experts on trauma, says that, "For many wounded individuals, their body has become the enemy. The experience of almost any sensation is interpreted as an unbidden harbinger of renewed terror and helplessness."
If we want an authentic relationship where all of us show up, we will sooner or later have to share this wounded part of ourselves with our intimate other. Otherwise, the relationship will look good and stable on the outside but won't hold up under pressure. And it will feel like something important is missing.
Our partner will have to endure the wild swings between our well-adjusted self and our traumatic self—with its immobilization, terror and rage. Our partner will have to deal with our cave and the danger that comes with it—not just the kind, fun-loving self. With time and practice, though, a couple can learn to "enter the cave" together.
To do this, start in small doses. Set aside time to go into the terrifying feelings and sensations with your partner present. Slow things down. Ask your partner if he or she wants to take time to feel things a little more fully. While we can do this in therapy, we also have to learn to do this with others—both as a way to gain experience and as a way to be real in a committed relationship. Often, a traumatic wound is relational and the healing has to be relational. Learn together how to find your way in.
A skilled partner knows how to be with these triggered moments. Find ways to sit close but not too close, to speak some but not too much. Ask your partner to take small bites of the pain and then come back to present awareness of feeling in their body sitting on the couch. Learn how to self-correct when you don't get it quite right. Your partner, too, can say what is needed and what works for him or her to enter their cave.
Building true intimacy
Choosing to include pain rather than only pleasure in a relationship is difficult, but it can be extremely rewarding and can build true and authentic intimacy.
You might ask, "Why in the world would we do this?" In short, we do it out of love—and a deep commitment to the process of growth. You may also gain wisdom through it all and be a midwife to transformational change.
However you choose to do it, be sure to start small and take turns. We all have stuff to work on. Even with breaks in your relationship, you can keep coming back to each other. Both of you can learn how to get what you need. Both of you can experience some incredibly deep places that can make your relationship stronger, more resilient and deeper in ways that you never imagined.
It's what some call the path of conscious love.
Share this article on
Want to have a happier, healthier marriage?
If you feel disconnected or frustrated about the state of your marriage but want to avoid separation and/or divorce, the marriage.com course meant for married couples is an excellent resource to help you overcome the most challenging aspects of being married.
Learn More On This Topic
You May Also Like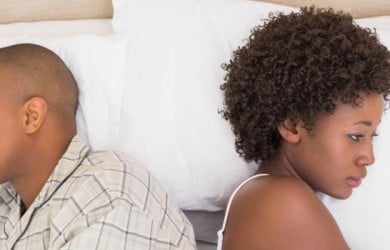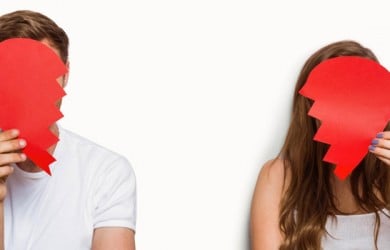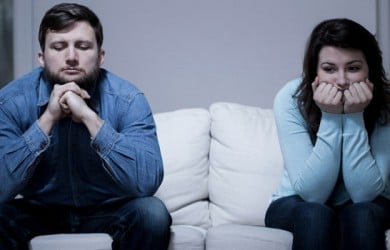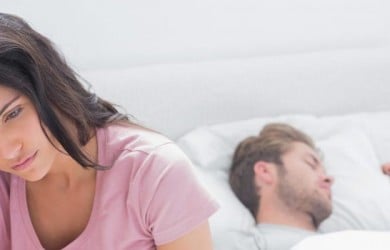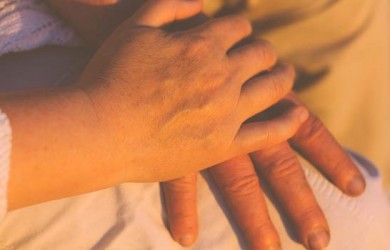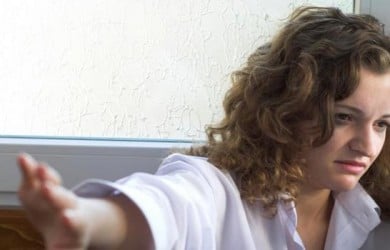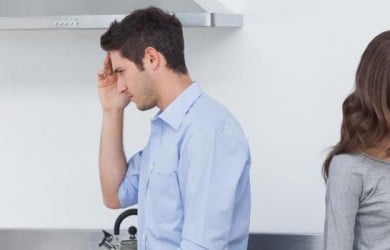 Popular Topics On Marriage Help