30 Best Valentine's Day Ideas
Valentine's day is all about savoring the most beautiful emotion of love! It is one of the most romantic days of the year when you dream of having a fabulous time with your special someone.
Valentine's Day dates should be special and go beyond the basic dinner and a movie. That is something that you can do on any random weekend!
So, how can you make your Valentine's day special? What are the unique things to do on Valentine's day?
Related Reading: 

What Should I Do For Valentines Day Quiz
30 Valentine's day ideas to make your day memorable
If you are looking out for some fun Valentine's Day ideas, look no further.
Below are fantastic Valentine's date ideas that are sure to set the mood for a lovely time together.
1. Redo your first date
Go back in time and relive your first date. Going back to where your love story began, minus the nerves, is so nostalgic and allows new memories to be created.
The best way to approach this date idea is to present it as a surprise. Set everything up, recreate and have a good time. Arranging this is such a sweet gesture that shows how much you value the relationship.
Related Reading: 

100 First Date Ideas to Make Your Date Memorable
2. How about a romantic drive?
Romantic drives are amazing. They are so intimate, and there are so many ways to approach this Valentine's day idea.
You can drive to the lover's lane in your area to spend an evening alone under the stars, take a drive around the city to look at the beautiful lights, or if there's one nearby, head to a drive-in movie to watch a great film, cuddle and enjoy whatever else the night brings.
3. Night club, anyone?
Valentine's Day is the perfect time to get a little wild. Go out, dance the night away, have a few drinks, and live it up!
Nothing can compare to letting loose with the person you adore. The blaring music and lively surroundings can electrify your Valentine's night.
4. Roleplay
This is like a few Valentine's day date ideas rolled into one. You get to go out, be adventurous and step out of your comfort zone while connecting with your partner and trying out your acting skills.
For couples looking to mix things up, both can develop a character, pick a setting and go with the flow from there. To end the night just right, go all out and book a hotel room.
Related Reading: 

Exciting Couple Role Play Ideas to Spice up Your Relationship
5. Spend the night in bed
You don't have to leave your home to turn your Valentine's date night ideas into reality.
To get ready for the romantic night ahead, get a bottle of champagne, chocolate-covered strawberries, and luxuriously soft sheets. Once the details are taken care of, enjoy the night!
6. Cook together
Food and cooking together are very sexy and romantic. You get to be close, feed each other, and senses are heightened because of the delicious food.
If you love cooking, try taking a couple's cooking class on Valentine's Day. It indeed is one of the best Valentine's day ideas for the epicures.
During such classes, you learn to cook a meal and then sit down to it at the end. Even if it comes out terribly, the two of you can have a good laugh.
Related Reading: 

Creative Valentine's Day Gift Ideas for Your Lovely Lady
7. Attend a burlesque show
These shows are the perfect combination of sexy, classy, and campy. They allow the audience to go back in time and experience this multifaceted and very interactive form of entertainment.
Most only know of the risqué aspect, but in addition to the sensual beauty, shows include satire comedy along with musical and vaudeville acts.
8. Check out the art scene
For those that really enjoy art and talking about the meaning and concept behind a piece, consider checking out an exhibit or spend an evening exploring art galleries in the area.
Not only does this present the opportunity to discover new artists, but it helps build up to a steamy night at home. There is just something about the night air, art, and stimulating conversation.
9. Go for a classic film, steak, and wine
For couples wanting to go the cozy route, pan-sear a few fillet mignons, open a bottle of wine, put on a classic romance film, and get comfy.
Classic romance films are much more entertaining than more recent releases.
The acting is superb, the cinematography is eye-catching, and the storylines go beyond the romantic connection between the two leading roles. As for the steak and wine, the attention is on the details, right?
Related Reading: 

What Movie Will You Watch This Valentine's Day Quiz
10. Go on a culinary adventure
Again, one of the top Valentine's day ideas for the gourmets!
Dinner is always nice, but to make dinner much more exciting, split each course among a few eateries of your choosing. Restaurant hopping is tons of fun, and you don't have to decide where to eat.
Start with one restaurant for the appetizers, move on to the second eatery for the main course and then choose a place to have dessert.
11. Go to an amusement park
You must have seen it in "The Notebook" and in a bunch of other romantic movies. It indeed is a romantic thing to do on Valentine's day.
Going to an amusement park together and admiring the night lights from above while riding the Ferris wheel never gets old.
Related Reading: 

Romantic Things to Do on Valentine's Day With Your Bae
12. Skating can be fun!
It's February, so even if you live in a place where there is no snow around, there should still be a skating rink open this time of year.
Grab your partner and spend the evening rolling on the ice hand in hand. It makes for great fun and bonding.
13. Go to an Opera
If you love classic music, be fancy and book two Opera tickets.
It's the perfect occasion to grab on a tux or a smart dress and spend the evening out together and get cultural at the same time.
14. Go for boating
If you're lucky enough to live in a country that boasts a warm climate even during winter, going for a boat ride in the park is a good choice for Valentine's date for the evening.
You can enjoy intimacy in a secluded and romantic setting without much effort.
Related Reading: 

Interesting Valentine's Day Ideas for Long-Married Couples
15. Celebrate on a beach!
Do you love the sound of the waves hitting the shore? Do you like walking hand in hand with your beloved on the sea-shore?
If yes, this is one of the best Valentine's day ideas for you. There's so much you can do on a beach- you can dance your heart out or listen to some romantic live music in a not-so-crowded corner, or simply enjoy the sound of the waves and enjoy getting cozy with your lover!
16. Stargazing
You can do it in the open during summer, or you can turn on the heat in your car if it's winter.
Just find a nice place away from the ruckus in town and remember to pack some strawberries, a bottle of wine, and you're good to go.
17. Rent a flying balloon
Who says you have to celebrate Valentine's on the ground?! Go all out and rent a flying balloon or a ride in a helicopter.
That's definitely something you don't do every day. And, the night view from above will surely be something to remember.
Related Reading: 

Creative Valentine's Day Ideas for Couples
18. Dinner in the garden
When all else fails, serve dinner in the garden.
If your fences don't give you enough privacy, the neighbors will probably stare, but you'll probably safely escape being eccentric this time.
19. Make a scrapbook
One of the romantic Valentine's day ideas is to make a cute scrapbook that depicts the journey of your relationship. If the two of you love to spend time cozily at home, collect your old pictures, letters, cards, and old ticket scraps.
Get comfortable by snuggling together on a couch and let your creative juices flow to bring a memoir of happy and loving memories to life!
Related Reading: 

What To Say On A Valentines Card Quiz
20. Plan a treasure hunt
You can plan a treasure hunt inside your house or even outdoors if it is doable.
This is one of the brilliant Valentine's day ideas through which both you and your partner can have so much fun. You can make the treasure hunt trail very romantic, which would eventually lead your partner to their big gift.
And yes, gifts always don't have to be tangible. If the two of you are comfortable with getting intimate, you can plan something naughty too!
21. You can binge-watch your favorite series
Valentine's day ideas don't have to be about going somewhere or doing something extravagant. If simple things make you happy, go for it!
You can cuddle up on a couch, or the bed and binge-watch your favorite series or run a movie marathon.
Related Reading: 

Interesting Tips and Gift Ideas to Make Your Valentine's Day Special
22. Give each other a good massage
Again, this is one of the romantic Valentine's day ideas that encourages you to spend your day in the comfort of your own home.
You can either book a massage session or give each other a good massage. The second option is more romantic. It could lead to a lot more that will make your day!
23. Hire a swanky car just for the day!
Despite going on a long drive is one of the cliched Valentine's day ideas, you can implement it with a twist.
You can hire a swanky car for a day and take the love of your life on a long romantic drive. If your loved one has a preference, try to fetch that car!
Related Reading: 

How to Surprise your Boyfriend on Valentine's Day
24. Try body painting!
Do you two have artistic acumen? Here comes one of the naughtiest Valentine's day ideas to get intimate with each other by giving wings to your creativity!
You can try body painting with your partner but with something edible. Make use of chocolate sauce, fresh cream, strawberries and even more to paint your partner's body. Well, the rest needs to be taken care of by you two!
25. Plan a nature walk
If the two of you are nature lovers, a nature walk or bird watching will be the best thing to do together.
You can plan the trail well in advance and enjoy basking in nature's lap on the most romantic day of the year. Rejuvenating your mind and your senses in the presence of your loved one will be a beautiful experience.
Related Reading: 

How to Show Your Love on Valentine's Day With Presence Over Presents
26. Spend the day with other couples
You can plan to spend the day with other couples if you love hanging out with them.
You can plan a trip somewhere, go to a club together, go on a road trip, or simply have a cozy house party and spend the day as you please.
27. Plan a trip to a vineyard
If you are a couple who loves wine, you can plan a trip to a vineyard. You can visit the winery and enjoy the process of making wine.
You can savor the different varieties of wine. You can later spend a relaxed day by reclining on the loungers, sipping wine, and enjoying the sunset.
Related Reading: 

How to surprise your Girlfriend on Valentine's Day
28. Play paintball
Are you a couple who is more into fun than cliched romantic activities?
If yes, you can play paintball with your partner. This game is going to get your adrenaline pumping and give you some amazing moments to laugh your heart out.
29. Have an adventurous Valentine's day!
If the two of you are a lot into adventure and looking forward to an incredible adrenaline rush, plan an adventurous Valentine's day.
You could go either try bungee jumping, or river rafting, skydiving, or paragliding. You can plan any such activity which will let you have the time of your life.
30. Take a bath together!
If you do not wish to make the congested places more crowded and want to just relax back at home, the best place to do it is in the bathroom!
Get in the bath together. If you want, you can put some rose petals in the water and place some aroma candles around and have a lovely time in the arms of your beloved!
Related Reading: 

How to Keep the Romance Alive after Valentine's Day
Wrapping up
The Valentine's day ideas provided here will help take the stress out of deciding what to do. Before making a selection, have a discussion with your significant other or start putting a plan in motion if you want it to be a surprise.
Also, remember that ideas for Valentine's Day are simply ideas. The execution is what counts.
Related Reading: 

Valentine's Day Quotes That You'll Fall in Love With
You are going to spend a lovely evening with an equally lovely individual. Take it all in, be romantic, and do your part to create a memorable date night.
Share this article on
Want to have a happier, healthier marriage?
If you feel disconnected or frustrated about the state of your marriage but want to avoid separation and/or divorce, the marriage.com course meant for married couples is an excellent resource to help you overcome the most challenging aspects of being married.
More On This Topic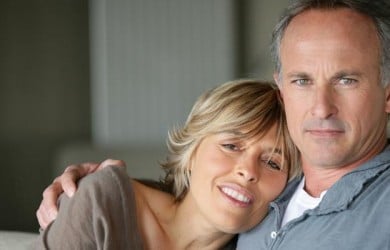 You May Also Like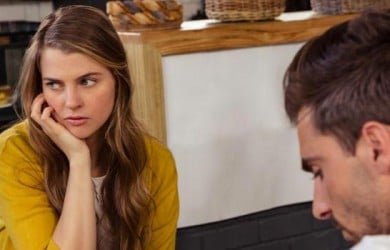 Popular Topics On Married Life