15 Awesome Ways to Create Memories With Your Partner
Whoever said falling in love is easy and staying in love is complicated could not think of enough ideas to keep the love alive.
Working on a relationship isn't much of a herculean task, for all it requires is thinking of some fun ways of creating memories together that bring a smile to your face.
Couples who live in different states, military couples, couples whose partner is deployed, and couples who may live in the same state but are many miles away from each other.
They have a difficult time staying connected. Smiling, being happy, and creating unforgettable relationship memories can be tough.
But there is hope, and times have changed.
If you are racking your brain over ideas for creating memories together and romantic times with your partner, here are some ways to create memories with your partner and strengthen the bond like never before.
How to make new memories
Making new memories is a great way to strengthen your bond with your partner. Good memories can help you easily get through the tough times in your relationship.
Good memories can also be a great reminder of love and connection if things go sour in your relationship.
The best memories are those that are unplanned; however, you can still keep some things in mind to make better memories.
Here are some awesome ways to create memories with your partner:
1. Something new
Try to do something new together. New experiences are one of the best ways to create memories with your partner. The exhilaration of stepping outside your comfort zone will help you remember things more distinctively.
2. Give more time
Spend more time with your partner. One of the awesome ways to create memories with your partner is simple, spend as much time as you can with your partner to never miss out on special things happening in their life.
3. Spend quality time
Quality time always triumphs. If you can't make more time, ensure you spend quality time with your partner, which will help you create lasting memories together.
4. Be present
Many people do not understand that it doesn't matter if you are always there physically. Still, it's a waste of time if you are not available mentally and emotionally.
Try to be present at the moment to remember everything clearly and vividly.
Related Reading: 

10 Ways of Being Present in a Relationship
5. Document
In today's world, you can cherish a memory even after its image in your thoughts has been blurred completely. You just need to actively document your memories so the time doesn't put an expiry date on them.
Click photos, keep a journal, or create a scrapbook that will help you relive the memories.
Why creating new memories is important
Creating new memories allows us to connect with our partner more deeply. As humans, memories are an essential part of our lives. They are meaningful to us and give us a sense of belonging to look back on when we get older.
Creating new memories does not only mean spending a good time together, but it also includes a lot of learning and experiencing new things and emotions.
Memories also help us retain new information and improve overall mental health.
15 ways to create memories together as a couple
If you are or have ever been worried about how to make memories with your boyfriend or how to make memories with your girlfriend, these tips can be a game-changer. Take the guide:
1. Look for a mutual hobby
Even if you generally have different interests, there must be at least one mutual hobby you can enjoy together.
Make sure you find that particular hobby, whether it's music or an adventure sport, and spend some quality time together.
Related Reading: 

6 Hobbies That Will Strengthen Your Relationship
2. Create a date night at home
You can plan a perfect date night at home. Think of some romantic ideas to decorate your house.
From lighting aromatic candles to sensuous love games, leave no stone unturned to create an ideal scene right from your favorite novel or movie.
3. Couples workout
Staying fit and in shape is the need of time. If you hate hitting the gym alone or feel too lazy to do so, go for the same with your partner.
Couples workout is one of the best couple memories ideas as the more you spend time with your partner, the higher the chances you will have more fun and motivate each other.
Besides, it would also give you more time to see your partner.
Watch this video to learn more about how exercise changes your brain.
4. Weekend getaways
Plan to go out on weekends to refresh your mind and body. This will help you create some awesome memories together at different romantic destinations.
Therefore, plan a trip together for a sensual escape and bring back that spark in your relationship. Running away from routine can be thrilling.
It also allows you to make the best memories in a relationship.
Related Reading: 

20 Ideas for the Perfect Romantic Fall Getaway
5. Readout to your partner
Choose a funny or romantic novel and read that aloud to your partner. Do this quite often for a peaceful time and create priceless memories.
Read aloud in bed, garden, or on the roof. This is sure to create a wholly different and delightful experience.
6. Separate work from home
It's not always about coming up with romantic gestures for your partner. The rule says never to mix office and home. Make sure you do not bring home your official duties.
Avoid staying late at the office or in front of your work machine if you work from home.
Not separating work from your personal life is a huge obstacle to creating a healthy relationship. Always make time and have some quality conversations with your partner.
7. Utilize your skills
Whether you are adept at painting or cooking, you must use it and do something special for your partner. Cook something that's their favorite.
Alternatively, you can decorate your partner's room with DIY methods for a perfect reminder of love. You can also perform something you are good at for them.
A simple act of love can do wonders.
Related Reading: 

Developing Acceptance Skills in a Relationship
8. Prepare a contingency plan
Create a schedule for dealing with emergencies and changes that may prevent you from communicating on a scheduled day and time.
If you have planned a romantic date or a special occasion that you both want to celebrate and create memories together.
You might want to keep a backup plan in case things go southwards and ruin the day for both.
You have to ensure you have another plan in place in case of changes or emergencies. It will save the day for you every time.
9. Create a care package for your partner
Create a care package for your partner and fill it with all their favorite items.
Include homemade baked cookies, favorite foods, gift cards, books, ornaments, pictures, and other favorite items.
It will put a smile on your partner's face and warm their heart. It's a sure tip from the list of how to create memories with your boyfriend.
Schedule time together to watch your partner open the care package or ask them to create a video of opening the package and send it to you.
10. Send a personalized video
Create a funny or romantic video expressing your love, appreciation, and support, and send it to your mate.
This will work like a charm, especially if you and your partner are in a long-distance relationship. It will stir romance in your hearts and bring you closer.
11. Click lots and lots of pictures together
We all know how to make memories in the easiest way possible. Just take out the camera and smile. Click lots and lots of pictures, especially on festivals, holidays, and special occasions.
You can always look at the pictures, remember a thousand things about the day, and share them with your partner.
12. Kiss more
You might think, I want to make a memory, why would I kiss, but kissing can be unforgettable.
Kiss more and more each day and make sure if you are visiting places together, you kiss there too. So that you can always remember you kissed in a museum or on top of a Ferris wheel, or at the front of a waterfall.
Whatever the place or excuse is, please kiss your partner more.
13. Turn up the heat in the bedroom
The most exceptional memories are sensual memories, and you should make loads of them.
Put some music on, light up some candles, draw a romantic bath, or watch erotica together. The preparation must lead to a sexual encounter followed by night to remember.
14. Just go with the flow
Mundane memories can be genuinely overwhelming. When you share your everyday routine, you tend to find a sense of satisfaction and feel better.
These are the memories that will make you smile the wildest, and creating memories like this with the right partner takes no effort.
15. Sleepover under the stars
Creating memories under the stars is one of the most romantic things. You can do it on your roof or arrange a place for it to happen but sleep under the stars with your partner.
Gaze at the sky and share your deepest loving thoughts. It will be a night you both won't forget.
More about awesome ways to create memories with your partner
Here is the most asked, searched, and discussed question about creating the best memories in a relationship.
How do the memories that stay with you help you?
It won't be completely untrue to say that sometimes memories are more helpful than anything else. They can be a great tool for remembering all the important past experiences.
Memories help in creating a map of things that happened in the past for us to relive those again or to determine the future.
Memories also strengthen the relationships and bonds between two people. You can always reminisce about old happy times while you create new ones at the same moment.
Memories can provide you comfort during difficult times and make you hopeful. Memories are the mirror of our past lives and experiences that help us navigate what might happen in the future.
In fact in relationship counseling, a therapist determines the nature of your relationship through memories to find the solution.
Takeaway
Being in a relationship requires some fun ideas. With these awesome romantic ideas for building a perfect relationship, you will be creating memories that will last forever and moments that you can always talk about and laugh together.
Share this article on
Want to have a happier, healthier marriage?
If you feel disconnected or frustrated about the state of your marriage but want to avoid separation and/or divorce, the marriage.com course meant for married couples is an excellent resource to help you overcome the most challenging aspects of being married.
Learn More On This Topic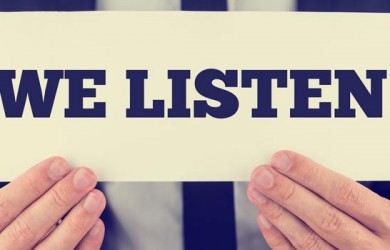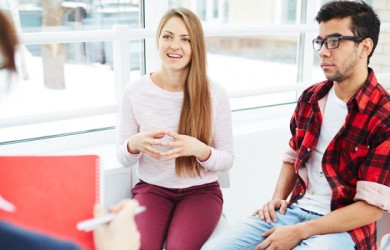 You May Also Like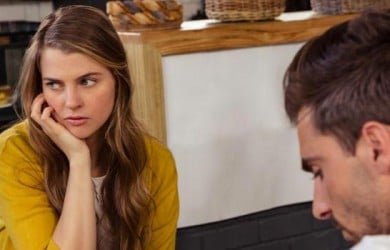 Popular Topics On Married Life