100 Love Songs for Him – Express Your Romantic Feelings!
When you really love someone, you want to find a way to show it, and sometimes lyrics can express your emotions way better than you can express them through words. It's a sweet gesture that can go a long way.
There is something about love songs that melt the toughest of hearts and playing a romantic song for him is one way to discover his soft side. It's also a great way of creating memories together.
Not sure what love songs for him to send? If you need help on where to start, we've rounded up 100 choices you can send to your guy!
Romantic songs for him
Looking to inspire some romance in your relationship?
We have selected some of the best love songs for him that are sure to inspire romantic feelings. Whether you choose to send one sweet song for him a day or a whole list of songs about being in love, we are sure he is going to enjoy listening to them.
Perhaps, you can even listen to these emotional love songs together. You might choose to start with the songs that get you in your feelings, which can help you reconnect and enjoy the time together even more.
"Thank God I Found You"—Mariah Carey, Joe, and 98 Degrees

"You Make Lovin'"—Fun- Fleetwood Mac

"I'll Stand By You"—Pretenders

"Spanish Guitar"—Toni Braxton

"Wildest Dreams"—Taylor Swift

"When You Kiss Me" – Shania Twain

"Love Wins Carrie" – Underwood

"Worth It" – Danielle Bradbery

"If I Could Turn Back The Hands Of Time" – R. Kelly

"Into You" – Tamia and Fabolous

"Crazy on You" – Heart

"Best I Ever Had" -Vertical Horizon

"Whole Lotta Love" – Led Zeppelin

"Morning Light" – Justin Timberlake Ft. Alicia Keys

"I Need You" – Faith Hill & Tim McGraw

"Keeper of the Stars" – Tracy Byrd
Love songs to warm his heart
If you are in search of love songs to send to your boyfriend, you are in the right place. We have prepared romantic love songs for him for you to choose from. How to choose the best love songs for a boyfriend?
Follow your heart and find the song that resembles your love story and your relationship the closest. Among many songs that express love, select the songs for him that show you know him and appreciate your love the way it is.
"Fallin'"—Alicia Keys

"Unconditionally"—Kate Perry

"First Time I Saw Your Face"—Roberta Flack

"Love Song"—Adele

"From This Moment"—Shania Twain

"Young and Beautiful"—Lana Del Ray

"Kiss Me"—Sixpence None The Richer

"No Ordinary Love"—Sade

"Countdown"—Beyonce

Thank God I Found You Mariah Carey ft. Joe & 98 Degrees

"Just a Kiss"—Lady Antebellum

"Come Away With Me"—Norah Jones

"Take My Breath Away"—Berlin

"When I Said I Do"—Lisa Hartman and Clint Black

"My Baby Just Cares for Me"—Nina Simone

"Love On The Brain"—Rihanna

"Angel of Mine"—Monica
Related Reading: 250 Love Quotes for Him – Romantic, Cute & More
Best songs to express your love for him
Finding new and inspiring ways to keep saying I love you is not an easy task. Therefore, take a peek at our selection of songs to express love and let the lyrics speak instead of you.
There are many songs to tell him you love him. Pick a love song for him that resonates with you the most at the moment.
"Never Forget You"—Zara Larsson and MNEK

"I Keep On Lovin' You"—Reba McEntire

"Thank You"—Dido

"Adore You"—Miley Cyrus

"You Got The Love"—Florence and The Machine

"No Air" – Jordin Sparks ft. Chris Brown

"The Very Thought of You"—Billie Holiday

"All of Me" – John Legend

"I Will Always Love You" – Dolly Parton

"Endless Love"—Diana Ross and Lionel Richie

"All I Want Is You" – U2

"I'll Always Love You"—Taylor Dayne

"Sweet Love"—Anita Baker

"You're Still The One"—Shania Twain

"I'm Yours"—Alessia Cara

"I Wanna Know What Love Is" — Foreigner
Many girls wonder how to express their feelings to a man. We ask you – have you, so far, sent any love songs to him?
Songs about true love have been written by some of the best songwriters and inspired by true love and hardship. So it is not surprising that true love songs for him can sometimes speak about what you feel amazingly well.
"The Promise"—Tracy Chapman

"All the Love in the World"—The Corrs

"I Love You Always and Forever"—Donna Lewis

"I Love You"—Celine Dion

"Will You Love Me Tomorrow"—Carole King

"When You Say Nothing At All"—Allison Krauss

"The Best"—Bonnie Tyler

"When I Close My Eyes"—Shanice

"You Belong With Me"—Taylor Swift

"Here With Me"—Dido

"Vision of Love"—Mariah Carey

"The Way I Am"—Ingrid Michaelson

"You Were Meant For Me"—Jewel
Best songs to dedicate to him
Do you have a song as a couple? Perhaps you can start by finding songs to dedicate to your boyfriend.
He might reciprocate and before you know it one of those falling in love songs will be yours. If not, we are sure you are at least going to make him miss you.
"I'm Yours"—Justine Skye

"You Light Up My Life"—Debby Boone

"Woman in Love"—Barbara Streisand

"What a Feeling"—Irene Cara

"Killing Me Softly With His Song"—Roberta Flack

"I Was Made For Loving You"—Tori Kelly and Ed Sheeran

"Time After Time"—Cyndi Lauper

"Morning Train"—Sheena Easton

"Near You Always"—Jewel

"You Can Reach Me"—Anita Baker

"There Must Be an Angel (Playing With Heart)"—Eurythmics

"I Love You"—Avril Lavigne

"My Guy"—Mary Wells

"You Mean The World To Me"–Toni Braxton

"One In a Million"—Aaliyah

"The Power of Love"—Jennifer Rush

"One and Only"—Adele

"Crazy in Love"—Beyonce
Related Reading: 85 Love Paragraphs for Him to Cherish
Endearing and meaningful playlist for boyfriend
With so many love songs for men, it can be hard to narrow down. Which one to choose from all those falling in love songs for him? We have selected some of the best romantic songs for him along with a short description that we hope can help in your selection process.
1. No One – Alicia Keys
This is a great song for a couple who may have gone through some tough times in their relationship and have come out on top.
2. Love Me Like You Do – Ellie Goulding
This is another romantic song that talks about how deeply in love you are.
3. A Thousand Years – Christina Perr
Expressing that she has been waiting patiently for her man and will continue to do so till they can finally be together, this song expresses the kind of love that grows stronger with time.
4. No Ordinary Love – Sade
This song is one of the best if your love for your significant other is very intense. It's about how much you can love someone unconditionally.
5. Can't Help Falling In Love – Elvis Presley
Elvis is famous for producing songs all about the classic type of love. This song expresses that love is inevitable. If ever in doubt which song to choose among love songs for him, this is a sure win.
6. I Could Fall In Love -Selena
It's a mellowing song that has the right lyrics to convey your feelings to him.
7. Make You Feel My Love – Adele
Originally, the song was written as well as performed by Bob Dylan. Basically, this song is about letting your guy know just how much you love him.
8. Power of Love – Celine Dion
Celine Dion is known for her amazing vocals. This song is one of those songs that you might not remember all the time but recognizes as soon as you hear it play.
9. You Make Me Feel Like a Natural Woman – Aretha Franklin
This song is sung by the queen of soul music and will surely make your guy feel good about himself.
10. You're Still the One – Shania Twain
After being together for a long time, you can't help but wonder if your boyfriend still feels the same way about you. This song is perfect for letting him know that you feel the same for him as you did when you first met him.
11. At Last by Etta James
The song is about finding the perfect man for you. Once you have found your true love, everything just seems to be in place.
12. Crystal Heart by Jasmine Thompson
The lyrics of this song have a much deeper meaning than what we think it is. The song is actually about how you feel vulnerable when you open up to someone you love.
13. Lovin' You – Minnie Ripperton
This song is the best choice to show how much you are in love with your man.
14. The Look of Love – Diana Krall
If you cannot wait to have your guy in your arms again, then this song is for you.
15. Come Away With Me – Norah Jones
This song has a jazzy, classic feel to it and is one of the best to dedicate to your boyfriend. It's about wanting to run away from the crowd and live together.
16. Love Story – Taylor Swift
This song is about forbidden love, the story of Romeo and Juliet. If you want to tell your guy that you love him and will fight for him no matter, then this song is the right choice.
17. My Heart Will Go On – Celine Dion
If you love your man passionately then this is the song you must send him. It describes that he will never lose her and they are inseparable.
18. Crazy For You – Madonna
It is the best song for him if it is a new love. It's all about describing you are crazy in love with him and you are unable to control your feelings.
19. Will Always Love You – Whitney Houston
In this song, a woman proclaims her undying love, even when she must leave his life. This expressed that you will keep loving him regardless of if you are together or not.
20. I'm Yours – Justine Skye
Another romantic song perfect for your man; this is about how you don't just want to be his lover, but everything.
There are many ways to make your man feel special and surprise him. Carefully selecting and sending love songs for him is a great way to do just that.
Music brings out the emotional side of us and allows them to surface. If you want to warm his heart and make him miss you choose and send some love songs for him.
These love songs for him will help you express your feelings to your man with ease. If you are not good with words, dedicate one of the songs in the list to your SO and make him feel great about the special.
Related Reading: 100 Romantic Ideas for Him
Share this article on
Want to have a happier, healthier marriage?
If you feel disconnected or frustrated about the state of your marriage but want to avoid separation and/or divorce, the marriage.com course meant for married couples is an excellent resource to help you overcome the most challenging aspects of being married.
More On This Topic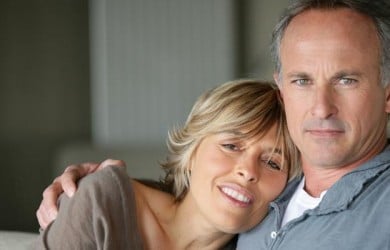 You May Also Like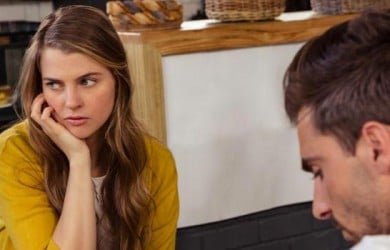 Popular Topics On Married Life