What Does It Really Mean to Be in Love
Love is an abstract and broad concept. It is very difficult to actually answer what does it mean to be in love. There are so many ways in which individuals, such as artists, psychologists, musicians, and writers, have attempted to explain being in love.
Several theories on love have tried to describe the concept and outline the causes, types, consequences, and so on. Robert Sternberg's Theory of Love is one such famous theory that delineates the different types of love.
What does it mean to be in love? Do you have that special someone in your life who you think you're in love with? Are you feeling a bit confused about whether you love that person or you're "in love" with that person?
Are you wondering whether it's the passion and infatuation that are general characteristics of the first phase of any romantic relationship? If any or all of these questions are flooding your mind right now, don't worry! This article is here for you. This article discusses everything related to love.
How to know whether it is love, how does it feel if you're in love with your significant other, how to cultivate love, how to have a conversation with your partner about being in love, how to check if your partner feels the same way, and so on?
Take a deep breath and just continue reading this article, and it may hopefully help you gain a little more clarity.
What is love?
Love is an intense feeling of affection and connection towards someone else.
It's a deep and powerful emotion that can bring people together and enrich their lives. Love can take many forms, from romantic to familial, but it always involves a strong bond between individuals who care deeply for one another.
Related Reading: What Is Love?
What causes being in love?
Live is a complex mix of emotions and chemistry that is difficult to pin down. At its core, being in love is caused by the release of certain hormones in the brain, such as dopamine, oxytocin, and serotonin.
These chemicals create a feeling of pleasure, happiness, and attachment to the person we love.
Additionally, shared experiences and a deep connection with someone can also contribute to feelings of love. Ultimately, being in love is a beautiful and mysterious phenomenon that has fascinated humans for centuries.
Signs of being in love
When you're in love with your partner, to know whether you're actually in love, be on the lookout for the following signs of what does it mean to be in love:
People who are in love with each other can freely share the most intimate details about themselves with each other. The feeling of openness and vulnerability is very prominent.
Trust is also very important. People who are in love are transparent and honest and keep their partner's best interests in mind.
There is emotional, social, and financial interdependence between partners who are in love. Being interdependent means that you both recognize each other's role in the relationship and work together in a meaningful way.
Commitment is another prominent aspect of the feeling of love. When a couple is in love, they want to stay with each other in the long run and see a future together.
You feel content going about doing even the most regular and boring tasks of your everyday life with your partner.
You want to do different activities like cooking, going to an amusement park, shopping, and so on, together and your little things remind you of your significant other.
These are some of the clear signs that answer what does it mean to be in love.
Related Reading

: 4 Obvious Signs of Being in Love
To better comprehend further signs of true love, have a look at this video clip:
Are the feelings mutual? A conversation with your significant other
Now that you have a better understanding of what does it mean to be in love, you might want to figure out what does love look like for your partner. If you're clear on where you stand, it's also important to see if your partner reciprocates those feelings.
So, what does being in love mean to your partner? Are they actually in love with you? Maybe you want to check for some signs to confirm before actually saying "I love you" to them.
Here are some ways you can figure out whether your partner feels the same way about you:
1. Listen to what they're saying
This is one of the most fool-proof ways to figure out how your partner feels about you. You have to actively listen and attend to your significant other's words.
If your partner loves talking about your future together in terms of where you both will live, what car you'll have, how many kids they want with you, etc., it's a good sign.
If your boyfriend or girlfriend speaks about the future with you in it, you know that they see long-term potential in the relationship.
Another important thing is how they talk about you. If they love speaking about very particular aspects of your personality, it's another great sign.
Related Reading: 

4 Tips to Be a Better Listener in a Relationship- Why It Matters
2. See their actions
It's absolutely true that an individual's actions are the true reflection of their character and intentions. A person can say a lot of things, but what they do is what matters the most.
So be mindful of how your partner behaves with you. Is your partner there by your side when you need support? Do they actively listen when you're having a conversation with them, even if you're just ranting about something silly?
When you're having a bad day, do they know and do things that help you feel better? An easy way to explain what does it mean to be in love is to see if you both put in that extra effort or work to be there for each other.
3. The non-verbal cues
This point goes above and beyond their behavior and actions. This is all about your partner's non-verbal cues. Non-verbal cues consist of body language, facial expressions, and so on. It's about how they act in your company.
A big part of understanding what does it mean to be in love is being your real authentic self around your partner and vice-versa. Focus on how your partner holds himself around you. Do you think he's being natural or fake?
Is your partner a different person when they're around his friends or relatives? Is your partner genuinely happy to see you? Do they maintain eye contact? Is his posture relaxed but attentive around you?
Do they hug and kiss you when you both meet? Do they feel good around you? All these questions are pertinent to being in love with you. To figure out if they feel the same way as you, these questions need to be answered.
The meaning of being in love
People's ample exposure to the media, literature, art, and music about love has a huge influence on their beliefs about being in love.
A lot of people feel like it happens just as it is depicted in movies- you sense fireworks from that first kiss, you feel like time stands still, you make eye contact across a crowded room, and you just know.
But, let's be real for a second: is this how it is in real life? Is it this dramatic and this straightforward? What does it mean to be in love in real life? How to explain love?
In the real world, understanding whether you're in love or not may be a little more elaborate and complicated. After that lovely honeymoon phase of your romantic relationship is over, being in love is a beautiful feeling that is a consequence of the amalgamation of two things.
First and foremost, when your relationship with your partner is full of actions that signify love, and secondly, when you feel a strong connection to your being, sexuality, and creativity, and you bring this vitality to your partner.
To understand this highly abstract and, unfortunately, the less dramatic real-life conceptualization of love, it's best to understand some of the signs of what does it mean to be in love.
Related Reading: 

What Passionate Love Really Means
Difference between being in love and loving someone
Love can take on many forms, but being in love and loving someone are often used interchangeably. Let's explore the differences.
Being in love is characterized by intense emotions and infatuation, while loving someone is a more stable and long-lasting feeling that involves deep affection and commitment.

Being in love is often focused on physical attraction and romantic gestures, while loving someone is more about emotional connection and mutual support.

Being in love can be fleeting and may fade over time, while loving someone can endure even through challenging times and life changes.

Being in love is often accompanied by a sense of excitement and anticipation, while loving someone is a more grounded and secure feeling.

Being in love is more about the thrill of the chase while loving someone is more about the comfort and companionship of a long-term relationship.
In short, being in love is a passionate and intense experience, while loving someone is a deep and abiding commitment.
Cultivating love daily
Cultivating love on a regular basis is very important. However, this is something that is definitely easier said than done. When everything in your relationship and your life is fine, it's very easy to cultivate love.
Related Reading: 

Cultivating Instead of Falling in Love
However, the meaning of being in love means cultivating love in those difficult times too. Here are some of how you can cultivate love on a regular basis:
Self-inventory is essential
If you've figured out what does it mean to be in love, it is also essential that you know that being in love may also bring out one's bad side. Sometimes, because you care so deeply for your partner, you may end up saying some hurtful things.
Therefore, it's best to take out some time regularly and actually reflect on your interactions with your partner, especially the unpleasant ones, and figure out ways to handle them more lovingly in the future.
Your relationship is a wonderful learning opportunity
When you perceive your relationship as an opportunity for you and your partner to learn things about each other and grow from the same, the curiosity never dies. You both continue to learn from each other and grow together.
A big part of being in love with your partner is to be humbled by this experience. It is essential to be appreciative of your partner's value and presence in your life. Grand romantic gestures are not the context here.
To cultivate love regularly and effectively, it is a good idea to appreciate the mundane but essential things that your partner does for you and that you do for your partner. It can be making a cup of coffee for you or doing the dishes or helping you with chores, and so on.
Take that time out to give that little peck or hug or say, "I love you," or "thank you for being so wonderful to me."
Other great ways to cultivate love regularly could be to speak highly of your boyfriend or girlfriend, or partner even when they are not around. Making poor comments about them to your friends or family won't make anyone feel good.
Related Reading: 

10 Ways to Show Gratitude to Your Spouse
More questions on what does it mean to be in love
Being in love is a magical feeling that can make your heart flutter and your mind race. Check out more questions on what does it mean to be in love with someone:
Does being in love mean you love someone?
Well, it's not quite a straightforward answer. Being in love can certainly indicate that you feel a strong emotional connection to someone, but it doesn't necessarily mean that you love them in the sense of having a deep, long-lasting affection.
Sometimes, being in love can be more about infatuation or a temporary rush of feelings. Ultimately, whether or not you love someone is a personal decision that only you can make.
Is it better to be in love or to love?
Both experiences can be incredibly fulfilling in their own ways. Being in love can be exciting and passionate, while loving someone can bring a deep sense of contentment and joy.
Ultimately, it depends on what you're looking for in a relationship. So, whether you're in love or loving someone, cherish and appreciate the experience for what it is.
Takeaway
Working on yourself instead of trying to work on your partner is another very important pointer to keep in mind when it comes to understanding and being in love with your partner.
Sometimes, we all need a little extra help and guidance to navigate the complexities of a relationship.
That's where relationship counseling can come in. It's a great resource for couples who want to strengthen their bond and overcome any challenges they may be facing. So, remember to prioritize self-improvement, but don't hesitate to seek out the support of a relationship counselor if you need it.
Now that you know what is being in love, you may hopefully understand how you feel about your significant other!
Share this article on
Want to have a happier, healthier marriage?
If you feel disconnected or frustrated about the state of your marriage but want to avoid separation and/or divorce, the marriage.com course meant for married couples is an excellent resource to help you overcome the most challenging aspects of being married.
Learn More On This Topic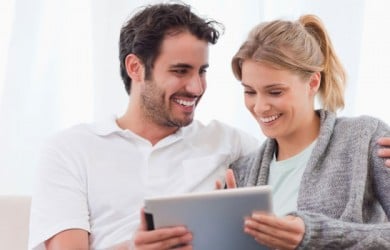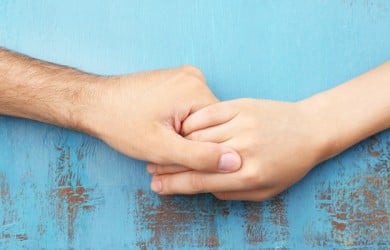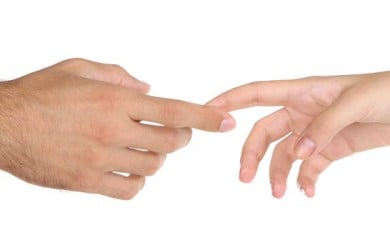 You May Also Like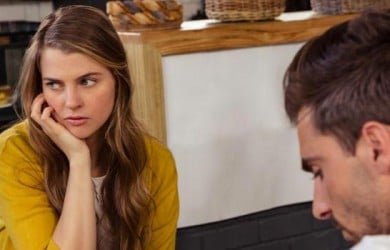 Popular Topics On Married Life