12 Topics on What to Talk About on a First Date
First dates are always special. This is the first time you're meeting someone you like with a hope to take things ahead. It isn't as easy as it seems. Movies have shown that a lot can be done on first dates, but in reality, things are way different.
Some people try creativity to impress their date, but nothing can beat up the best conversation you have. An engaging and amazing conversation can change a lot. So, if you're wondering what to talk about on a first date, worry not. Listed below are some successful tips that will make this easy for you.
What topics to talk about on a first date

?
When on a date, you're there to know each other well. Striking a good conversation and asking the right question can only serve the motive. So, here are some topics that will help you with what to talk about on a first date.
1. Admit you're nervous
People act clumsy on dates as they pretend to act confident and smart.
Well, just drop the act and admit that you're nervous. This will be an ice-breaker between the two of you and will surely start the date on a good note. Besides, there is no harm in being nervous and certainly not in accepting it. Everyone is nervous on their first date unless you already have a good rapport with the person already.
2. Favorite place to visit
This will tell you a lot about a person's choice.
Everyone has a place they wish to visit or have loved it. It can say a lot more about the person and what they like. For instance, if someone will say Zurich, you know that the person is fond of mountains and cold weather. This, certainly, will get you both talking and keep up the conversation going naturally.
3. Best meal ever had
If you're asking about their favorite food, you're most likely to get one-word answers. However, this specific question can let someone say more than a word. They might get into the history of the best food they had and why they think it was the best. To keep the conversation going is essential, after all.
4. What makes you laugh
Everybody looks for humor in their potential partner. They want someone who can make them laugh and keep them upbeat in bad times. So, when you ask this question you know how to bring a smile on their face.
5. An important person in life
Wondering what to talk about on a first date with someone you already know. Well, ask about the important person in their life. If things move forward and you get together in the future, this would come in handy for you. By caring for the most important person in their life you would be showing how much you care and love your partner. Certainly, you wouldn't want to miss out on this information, even if it's your first date.
6. Where is 'home':
So, what to talk about on a first date?
Well, consider asking where is home. This is far deeper than where they live right now. It's about their childhood, where they were raised, how their childhood was and small memorable moments they remember about it.
7. Nicknames while growing up
If wondering what to talk about on a first date with a girl ask them about the nicknames they had while growing up. They must have had funny and a lot of nicknames given by almost every member in their family. They surely will have some anecdotes to share associated with it.
8. Bucket list
This is an interesting topic under what to talk about on a first date. Some places to visit, some activities to do, and something interesting to do before they die. Their bucket list will tell you a lot about them, as a person and personality.
9. Are you pursuing your dream?
What to talk about on a first date that will strike a chord with them?
Well, ask if they're pursuing their dream. This will be a better question than what are they doing presently. While answering this, they will elaborate on what they dreamed about and how far they've reached.
10. Weekend activities
What to talk about on a first date with a guy?
Ask about how they spend their weekend. Generally, girls have a lot of activities planned but guys end up spending time either watching sports or playing games. This will give you a better perspective of what kind of person he is.
11. Don't talk about politics
The worst thing to ask on a date is political views. If you ask this question, it might lead to the worst conversation you can ever think of; in case your views are different. So, never ask this.
12. Perfect day
What does their perfect day looks like? Some might think of just enjoying on a beach, while the other might go on a trek. So, by asking this you're able to understand them a little better.
Share this article on
Want to have a happier, healthier marriage?
If you feel disconnected or frustrated about the state of your marriage but want to avoid separation and/or divorce, the marriage.com course meant for married couples is an excellent resource to help you overcome the most challenging aspects of being married.
Related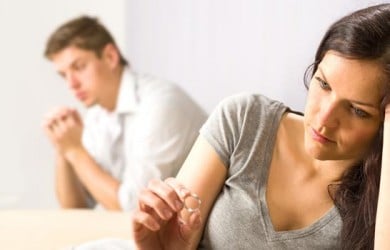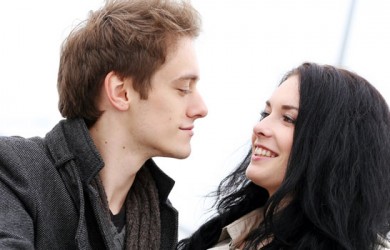 Recent