125+ Romantic Valentine's Day Quotes of 2023 To Express Your Love
Valentine's day is fast approaching, so now is the time to start getting in the spirit of this day.
February 14th is a day dedicated to love. It is a day to express how you feel by not only spending time with that special someone in your life but exchanging tokens of affection, whether that is in the form of a gift or sweet words.
Gifts are great, but words are impactful! Let's talk about happy Valentine's day quotes to get into Valentine's day spirit.
There are so many best Valentine's day quotes for him and best Valentine's quotes for her that capture the essence of this day.
These love quotes for Valentine's day encompass romance, love, togetherness, closeness, and the happiness associated with having all those things.
How to use Valentine's day quotes
The great thing about Valentine's day quotes is that you can use them in many different ways. They're pleasant to read and can express feelings more creatively.
As a text, nothing makes a heart beam with happiness than a loving morning text. You can use romantic Valentine's day quotes to kick start the day by sending your valentine a morning text.
If that's not an option, you can also send a text any time of the day and include romantic valentine's quotes.
1. In cards
You can always buy a beautiful card with a sweet message, but a handwritten valentine's day quote will be magical. You can get a simple card and write a personalized valentine's quote. It would put a bright smile on your partner's face.
2. With gifts
You can use famous valentine's quotes to accompany a gift you plan to give. This would make it unique and show your partner that you put extra effort into making that gift special.
3. As gifts
If your partner is a person who loves personalized gifts, you can use quotes to make them feel special. You can print a personalized valentine's quote or a few best valentine's quotes and frame them as a gift for your partner.
You can also print a valentine's quote of your choice on a coffee mug, pillow, and jewelry.
4. In letters
Letters were, are, and will always be one of the most romantic things. If you are going to write one this valentine's, it will be best to include quotes to emphasize your feelings.
It will certainly work as a love charm.
5. Video or voice message
People who are especially in a long-distance relationship or have a completely different schedule from their partner can always use happy valentine's day quotes in video or voice messages.
You can record a video or voice message expressing your feelings, and you can put a valentine's quote or two in between to make it sound more romantic.
6. On social media
Social media has become an inseparable part of our lives in today's age. People love to profess their feelings, and what's better than Valentine's day to do it?
You can use happy valentine's day quotes to put up a status, include them in your posts, or you can include them in a video.
7. Notes
There is something special about finding warm-hearted notes from your loved one when you least expect them.
You can write quotes about valentine's day on a sticky note and leave them in their wallet, beside their meal, on the refrigerator, or on the mirror (You can also write your favorite valentine's quote on the mirror steam to surprise them).
8. Say it directly
If you can deliver words correctly, you should include valentine's day quotes while confessing your love. Make sure you have the correct expressions and look right into their eyes while you say it.
Quotes to consider
If you are looking for the right thing to say to your love this Valentine's Day, we got you covered.
Do a search for Valentine's quotes for him and Valentine's day quotes for her, and you will find many. Some people take inspiration and write them by themselves, and some of the best are sourced from film, literature, and music.
We have so many happy Valentine's day quotes to share with you. Use them this valentine's. They will not only touch the heart of your beloved but perhaps spark a pleasant memory.
Best valentine's day quotes
Here are some of the best valentine's day quotes that can help you express your heart out. Read them, and you will already feel in love.
"A promise means everything, but if it's broken, sorry means nothing. Happy Promise Day."

"Love planted a rose, and the world turned sweet. Happy Rose Day!"

"I want to live in your eyes, die in your arms, and be buried in your head. Happy Propose Day."

"A teddy bear's virtue is that he cannot love himself, only others. Happy Teddy Day."

"I've fallen in love many times, and it's always been with you, My Valentine!"

"I'm so lucky to have found you – my husband, my support, my best friend."

"Love is a promise, love is a souvenir, once given, never forgotten, never let it disappear. Happy Promise Day!"

"You make me feel so loved and protected. I can forget everything when I'm in your arms."

"With you by my side, I can forget all about the thorns in my life. Happy Rose Day, my love."

"Valentine's Day is all about love, so today is a great time to tell you 'I Love You'!"

"Thank you for the millions of ways you

show your love

. You make every day special."

"My wonderful fiancée, soon to be my wife – you're forever and always the love of my life."

"If I had a flower for every time I thought of you … I could walk through my garden forever."

"There's nothing better than spending this day with the person I care about the most."

"You are the kindest and most special person I've ever met. Will you be my Valentine?"
Valentine's day quotes from movies
Film writers certainly know how to create unforgettable romantic moments, and the actors deliver the lines flawlessly. You can use them in writing or deliver them in movie style if you are brave enough.
"Love is too weak a word for what I feel — I luuurve you, you know, I love you, I luff you…." – Annie Hall(great for the couple that enjoys a good laugh)

"I would rather share one lifetime with you than face all the ages of this world alone." – The Lord of the Rings: The Fellowship of the Ring

"The best love is the kind that awakens the soul and makes us reach for more, that plants a fire in our hearts and brings peace to our minds, and that's what you've given me." – The Notebook

"I want you. I want all of you, forever, you and me, every day." – The Notebook

"I love you without knowing how, why, or even where.

"

– Patch Adams (originally from a poem by

Pablo Neruda

)

"You should be kissed every day, every hour, every minute." – Lucky One

"You should be kissed often, and by someone who knows how." – Gone with the Wind

"If I could ask God one thing, it would be to stop the moon. Stop the moon and make this night, and your beauty lasts forever." – A Knight's Tale (perfect to say to her on date night)

"It seems right now that all I've ever done in my life is making my way here to you." – The Bridges of Madison County

"You make me want to be a better man." – As Good As It Gets (a lovely Valentine's Day quote for her)
Watch this video to know some of the best romantic films to watch on this valentines with your partner:
Valentine's day literary quotes
If your partner is overwhelmed by the world of literature, you can use these evergreen literary valentine quotes this year. These will hit their heart profoundly, and they will fall in love with you all over again.
Valentine's day quotes for married couples
When you are married, even romance is unique. You spend so much time together that when a special day like valentine's arrives, you want to do something that says more than I love you.
There may be many expensive gifts, but nothing competes with words drenched in love. So here are some valentines day quotes for married couples that can help you make it memorable.
I am most alive when I am with you. If that's not love, I don't know what is.

If there is only one thing that I can do in life, I will choose to love you.

One thing that makes everything in my life better is your love. Another thing that's better is you.

Your love gives me strength and courage. There is nothing that will make me happier than being with you.

The greatest happiness in my life is loving you and being loved by you. Happy Valentine's day!

You made me believe in the idea of soul mates. Since then, we have shared a love like no other.

Love can't be seen or touched, you just feel it in your heart, and that's all I feel when I look at you.

They say the

best relationships

are the ones that last. Let's prove them right.

I waited too long for a soulmate to come along, and when I met you, life felt perfect.

There is nothing better than loving you and living with you. There will be nothing better than just being there right beside you.

I don't agree with you much, but I am crazy in love with you, even with our differences.
Related Reading

: 

21 Valentines Day Ideas for Married Couples
Cute valentine's day quotes & messages
These cute valentine's day quotes will win your partner's heart. On Valentine's Day, let them know how much they mean to you with these short and cute messages.
No matter how many times I have said it, there will never be enough I love you in life to express how I feel.

I love being stupid with you, and I am your stupid.

There is not enough love in the world to compete with mine, and it's all yours.

The greatest happiness in life comes with loving someone more than yourself. That someone is you.

All I want for Valentine's day is you.

If it were in my power, I would choose you to be my valentine every day for the rest of our lives.

I love you from head to toe.

You stole my heart from day 1, and I think you should keep it for a lifetime.

You are the favorite song of my heart, and it hums you all the time.

Love is so much more than just a word. Sometimes it's a person.

I love you for making me better by loving me. Be my valentine.

Many caught my eyes, but you caught my heart.

You and I are going to be together, forever.
Funny valentine's day quotes & messages
What's love without a bit of fun? Here are some fun valentine's quotes that you can use to crack your partner into million smiles.
"I was married by a judge. I should've asked for a jury." ~ Groucho Marx

"You may marry the man of your dreams, ladies, but fourteen years later, you're married to a couch that burps." ~Roseanne Barr

"As a man in a relationship, you have two choices: You can be right, or you can be happy." ~Ralphie May

"There are only three things women need in life: food, water, and compliments." ~ Chris Rock

"By all means, marry. If you get a

good wife

, you'll be happy. If you get a bad one, you'll become a philosopher." ~Socrates

"Oh, here's an idea: Let's make pictures of our internal organs and give them to other people we love on Valentine's Day. That's not weird at all." ~ Jimmy Fallon

"Love is an exploding cigar we willingly smoke." ~ Lynda Barry

"Love can change a person the way a parent can change a baby—awkwardly, and often with a great deal of mess." ~Lemony Snicket

"Love is a fire. But whether it is going to warm your hearth or burn down your house, you can never tell." ~ Joan Crawford

"Love is an hourglass, with the heart filling up as the brain empties." ~ Jules Renard
Related Reading

: 

Funny valentines day quotes and messages
Happy valentine's day quotes & messages
These happy valentine's day quotes are just a breath of fresh romance. These quotes can change the dynamics of your relationship. Shake up your romance with these quotes about love and valentines.
Throwing kisses is lazy. How about making it french?

You bring the chocolates, and I will bring the candles. Let's stay in tonight and make some magic happen.

I love you more than yesterday, but less than tomorrow.

You are my moon, stars, solar system, and the universe. You are the best.

I love you to the moon and back.

I may not be your first love, but let me be your last, and I will make sure you never regret it.

Even if the time stops existing, I will love you.

Not only Valentine's, but all my days are about loving you.

You are the breathing example of happily ever after.

It doesn't get better than you and me. Our love is unique.

I wish I were kissing you instead of missing you!
Valentine's day quotes & messages for friends
It's not easy to put what you feel in your heart into words, especially when your valentine is a friend. Here are some valentine's day quotes that you can use to express your emotions and love.
Friendship is unnecessary, like philosophy, like art. It has no survival value; instead, it is one of those things which give value to survival. ~C.S. Lewis

Words are easy, like the wind; faithful friends are hard to find. ~William Shakespeare

Friendship is the wine of life. ~ Edward Young

You are the one who brings out the best in me.

True friends are priceless, and they will always be more valuable than anyone.

In the cookie of life, friends are chocolate chips. ~ Salman Rushdie

A true friend always wants your happiness, which people call pure love.

If you have got good friends, nothing will scare you in life.

You can talk nonsense with your friends, and they will still -understand every word. That's how strong the emotion behind friendship is.

Life is incomplete without a best friend.

Friends know about you, and they love you even at your worst.
Valentine's day quotes & messages for him
It's valentine's, and you want to make him feel like the king of the world. Here are some loving valentine's day quotes for him that will help you make him feel more special than ever.
All I need is your love. Nothing more, nothing less.

I want you for all the eternities. I want you after that.

You have the other half of my soul. Maybe that's why I love you more than anything.

And suddenly, all the love songs were about you.

Without you in my life, love is just another word.

I fell in love with your smile, and the next second, I fell in love with you.

Someday I want to look at you and say, – I love your wrinkles.

Every time I say, I love you, it reminds me you are the best thing that ever happened to me.

If I had a nickel for every time I fell in love with you, I would be a billionaire.

Your love is the smile on my face, and I haven't smiled like this before meeting you.

I am yours, and you are mine. Let's celebrate our love on Valentine's Day.

You hold the key to my heart's main door.

You are the world to me, and I need no one other than you.

When you come to me with your swollen eyes, hair unkempt, and all the silly things, I love you.

I love you because you weirdly complete me.

Love is not just enough word to tell you how much you mean to me. I love you

Anytime I see you, excitement overwhelms me, and I see fireworks in the air. If that's not love, what is?

You are crazy, and you have loved me in the craziest way ever. I love you.

I am always ready to go the extra mile with you. You mean the world to me.

You are my soul's heaven, and I promise to love you with every bit of me. Happy Valentine's.
Valentine's day quotes & messages for her
Do you want to make this valentine special for her? Use these fantastic happy valentine's day quotes to impress and sweep her off her feet. Sometimes you need more than I love you to let your partner know how much they mean to you.
When you smile and look at me, the whole world freezes, and all I feel is love.

Universe wanted me to find you and fall in love with you. It didn't tell me that I would keep falling.

I love you so much that I am afraid to lose you. That's the reason I act stupid all the time.

People may fade away from my life, but it's you I am going to hold on to. You are my everything.

You belong in my heart and world, but you are my universe.

Somehow I knew I would meet you and fall in love with you. Maybe that's why my heart never skipped a beat till you came along.

A life without you would be a life without love. I don't want to lead a life like that.

I don't remember if there was anyone before you. All I remember is that I started living when I met you.

With you, life feels less miserable and more like a gift.

I have never been so sure about anything other than you.

Who knows if we are born again, I want to spend this lifetime with you.

You are a winner because you have my heart, soul, and me. I love you.

The day I met you will always be my favorite day in my entire life, I love you.

I will never want to breathe a minute without you in my life. That's how much I love you.

You will always be my yesterday, now, and tomorrow. You are my forever, my love.

I truly believe that the universe paired us together. We are the most perfect match I have ever seen.

People say true love is hard to keep, and I am willing to put all the effort into keeping you in my life.

Even a thousand hearts can't contain my love for you. Sadly I only have one, and the love is overflowing.

Until my heart stops beating, I won't stop loving you.

My love for you is just like this world, and it will never die even after I cease to exist.
Romantic valentine's day quotes for wife
If you are confused about how to say happy valentines day to your wife this valentines, here are some quotes that you can use or take inspiration from.
There is no one in the world I would rather want to look at tonight other than you. Happy valentine's my love.

For the next 100 lives, I want you to be mine, my love. I love you.

My heart beats faster, and my life becomes more beautiful whenever you are around. Thank you for being in my life.

Whatever I have promised, I will always try to fulfill them. I will provide my unconditional love to you as you are the only love story I want to live.

Let's make this valentine's better than before and the next one better than this. I am just blessed to have you in my life.

Every chaos in my life becomes easier to face in your presence. You are everything I want.

The faith and loyalty you have shown have made me a better person than before.

Whenever you are around, I feel a certain rise of positive energy. It's just magical to have you in my life.

In that terrible phase of my life, you held my hand and supported me to get through that. I am lucky to have you in my life.

To be loved by a noble person like you is the best feeling in the world. I love you for being you.
Romantic valentine's day quotes for husband
These valentines day quotes will help you write a beautiful message for your husband. Read on and pick the best quote for your partner.
You are the most loving, caring, and loyal person ever. I feel so good to have you in my life. Happy valentine's.

No one has moved my body, heart, and soul as you do. I crave you every moment, I love you.

I might fight with you now and then, but I can't live without you. You are the Tom to my Jerry, I love you.

All I have for you is unconditional and immeasurable love in my heart. Happy valentine's.

You make the world a happy and better place for me. I have never felt happier than this in my life. I love you.

You are my support system. With you, I can win the world. That's how important you are and will always be.

Before I met you, I only had an idea of love, and you taught me what love is and how beautiful it feels to be in love with the right person. Thank you for being my person.

We are poles apart personalities, but there is no one in the world I would rather be with. Be my valentine for life.

Time and again, you have proved that you are the only one who deserves my love, and I have never felt luckier to know that. Be my love forever.

I may not be a perfect partner, but I love how, with maturity and patience, you have made me a better partner. I love you.
FAQs
What is the most romantic thing to write on a valentines card?
Valentines day quotes are good, but the best thing to write on a valentines card is a personalized message that can remind your partner of your lovely moments.
A personal message will always be more romantic than a copied quote. You can take inspiration and add some personal touch to the message to make it more impactful.
Conclusion
You have the happy Valentine's Day quotes. Now put them to good use! Having the words to say takes the edge off of expressing your affection and helps create an extra special moment.
Valentine's Day is about creating a memory. It doesn't matter if you have been in a relatively new relationship or married for more than a decade.
There is always room for extra romance. Use one of these quotes, and you will get a positive response from the person you're with. That is the point, after all.
Share this article on
Want to have a happier, healthier marriage?
If you feel disconnected or frustrated about the state of your marriage but want to avoid separation and/or divorce, the marriage.com course meant for married couples is an excellent resource to help you overcome the most challenging aspects of being married.
More On This Topic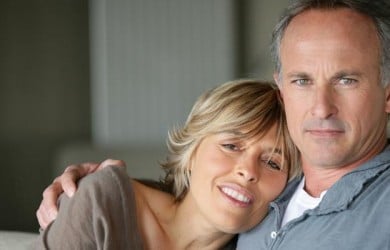 You May Also Like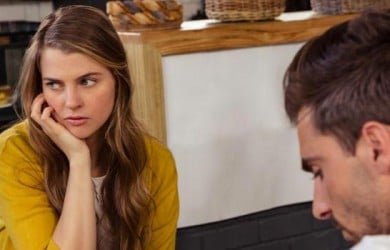 Popular Topics On Married Life