11 Stages of Physical Intimacy in a New Relationship
What is physical intimacy? What is a physical relationship? These questions can be a handful for people with limited or no sexual experiences. Understanding the stages of intimacy in a relationship and establishing new levels of intimacy in relationships are very crucial for a couple.
The stages of physical intimacy in a relationship is a process that defines the steps we naturally go through as we develop our levels of intimacy with our romantic partners.
The steps start out being pretty straightforward and seemingly ordinary between strangers – and grow into the most intimate of actions between a couple – sexual intercourse.
The good thing about the stages of physical intimacy is that it's an excellent guide for assessing where you are in the development of a relationship.
It also can help you figure out how to move your relationship to the new levels of physical intimacy if it seems to be moving slowly, or your partner appears to be particularly shy. To use it you learn the physical steps in a relationship and move gently through them with your partner.
But before we move onto this explanation, it's important to note that while stages of physical intimacy in a relationship might help you to feel confident in understanding your and your partner's boundaries around intimacy, your partner might not have such exclusive knowledge.
They may not be as confident, or willing to progress through the stages of intimacy as you may be. Here are a few tips on how to build intimacy in a new relationship and how to take a relationship to the next level physically.
Create honest communication at all times
It's important not to push your will onto others no matter how well researched or educated you are. So, for the stages of physical intimacy to work in a new relationship, it's important to respect your partner and work on creating open and honest communication at all times.
While respecting that your partner's time frames around the development of intimacy might be very different to your own. Patience might be required.
Step 1: Eye to body
The first step in the stages of physical intimacy in a relationship is 'eye to body'. This is the first impression, where you notice the body of a person. If you want to move to the next stage, you'll go through this step first.
And if you want to demonstrate interest romantically in somebody then let them see you moving your eyes to their body. If they reflect the same to you, and then move to the next step, you know you have found somebody who is interested in you.
Step 2: Eye to eye
The second step in the stages of physical intimacy in a relationship is 'eye to eye' – If you've made it past the first step, and now you are looking into each other's eyes, congratulations! You are ready to check out the next step.
Remember, if you want to show somebody that you are interested in them, make sure to catch their eye after you've checked out their body!
Step 3: Voice to voice
The third step in the stages of physical intimacy in a relationship is 'Voice to Voice' – Now you've checked each other out, and you've made eye contact, the next step is to speak to each other.
If you progress to future steps without this stage, it will make your person of interest feel uncomfortable. So before you touch the person, strike up a conversation!
This is a stage where your progression may stall, intimacy is not guaranteed. You might never get past hello, if you don't get past hello, let it go and move onto the next person, who will find you as attractive as you do them.
Step 4: Hand to hand
The fourth step in the stages of physical intimacy in a relationship is 'Hand to hand (or arm)' – Now progression through the stages might start to slow down. The first three stages could happen quickly, but you don't want to immediately rush into touching a stranger's arm, or hand.
You'll need to continue the conversation, take the time to get to know each other and build up your connection and friendship before you start touching.
When you feel ready to see if your person of interest is interested in you, try holding or inspecting their hand casually.
Or brushing/gently touching their arm in conversation, let your touch linger for a second too long (but not in a creepy way!) and notice to see if they respond well to this action. They might even touch you back.
This is a sign that you are both interested in each other. If your person of interest doesn't touch you back and looks offended or uncomfortable by your touch, you may need to take a bit longer in the talking stage before the person is ready to progress.
Steps 5 & 6: Arm to shoulder, & arm to waist
The fifth and sixth step in the stages of physical intimacy in a relationship is 'Arm to Shoulder and 'Arm to Waist''.
Progression to these stages will demonstrate the green light for something more to progress.
Although if you know somebody well already (as a friend), your friendship might be intimate enough to comfortably touch each other this way without anything romantically intimate intended.
Don't misread the messages.
If you are not sure, talk about it, your partner of interest is likely to be pleased that you respect them enough to discuss this with them!
If you've managed to get to hand-holding stages and have then progressed to this stage, you are probably heading toward romantic intimacy.
If you've arrived here, you can assume you are not in the friend zone and that kiss is in the cards some time soon! The next two steps would elaborate the stages of kissing in a relationship.
Steps 7 & 8: Mouth to mouth and hand to head
The seventh and the eighth step in the stages of physical intimacy in a relationship is – 'mouth to mouth; and 'hand to head.' If you find yourself here, you've made it halfway through the steps. Now it's time to move in for a kiss.
You can assess whether this is a safe move by reading the stages above and checking that you've progressed through them. Lean forward to kiss your partner and if they go along with it, enjoy the moment.
What comes after kissing in a relationship is step 8, moving onto step 8 is quite easy from step 7 and usually happens during a kiss. That next stage we should expect is 'hand to head.'
If you don't place your hand on your partners head usually, now is the time to try it. The subliminal messages will help your partner feel comfortable and guided by you.
But if this is where you want to stop, or need to stop, do so. Don't think you have to move through the following stages of physical closeness, or any of the stages quickly.
It might be a while before you or your partner is ready to move further, and it's important to acknowledge that some things might just end at a kiss.
Step 9: Hand to body
The ninth step in the stages of physical intimacy in a relationship is – 'hand to body.' This is the start of what we would consider being the sexual interaction and the beginnings of foreplay.
If your partner is willing, you might take the time to explore each other's bodies. If you are both doing so, you can assume that you've just crossed the ninth stage.
Step 10: Mouth To torso
The tenth step in the stages of physical intimacy in a relationship is – 'mouth to torso,' and it's at this stage that the mood starts to become more serious and sexual. You'll know if this is ok to proceed, if you have managed to remove clothing from the waist up, and the person allows you to do so.
The key to the stages of physical intimacy is to progress slowly and respectfully so that you give your partner a chance to stop if they need to.
Of course, it's always ok to stop and turn back at any point, however, once you proceed beyond this stage, you might find it difficult because it can be hard to do so without confusing the other partner.
Steps 11: Act of final culmination
Take your time progressing through the final step in the stages of physical intimacy in a relationship. If you don't make it a rush to reach the final base and the experience will be comfortable and enjoyable for both of you.
During this stage, if you have been respectful toward each other and have not rushed, you'll have also developed a sense of trust and intimacy that isn't only sexual, and that will enhance the physical intimacy between you.
You may or may not proceed through all the sexual steps in a relationship with your partner in the future.
However, if you find that you love each other, but things have become dry in the sexual aspect of your relationship, return to the earlier stages of your intimate relationship and find a way to progress through the steps again. It will help you to revive any lost passion.
Share this article on
Want to have a happier, healthier marriage?
If you feel disconnected or frustrated about the state of your marriage but want to avoid separation and/or divorce, the marriage.com course meant for married couples is an excellent resource to help you overcome the most challenging aspects of being married.
Learn More On This Topic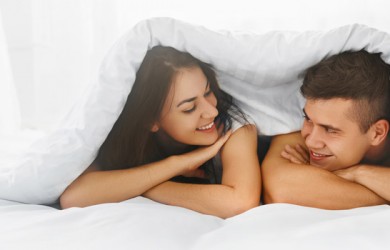 You May Also Like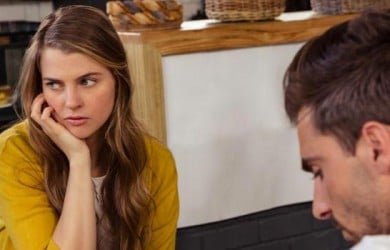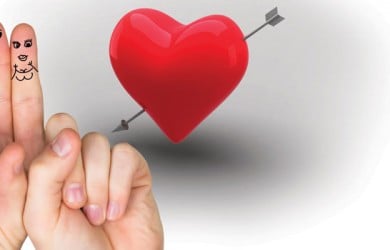 Popular Topics On Married Life