Romantic Date Night Ideas Without Breaking Your Wallet
When people talk about romantic date night ideas for married couples, they imagine candlelight dinners, classy restaurants, flowers, evening wear, the works.
Fine dining in a Michelin-star restaurant is beautiful and all, but it's not for everyone. Some people are not willing to spend a few hundred dollars a plate that wouldn't even fill your belly.
Are there cute romantic date night ideas that wouldn't cost a fortune? Is it possible to give your partner the time of their life without going through the Parisian notion of a romantic date?
Romantic date night ideas at home
One of the easiest ways to save money and still have a romantic date is to emulate the ambiance of fine-dining at home.
If you can't cook, go to a restaurant and order take out. You can also order in. Make sure to order something you and your partner would enjoy.
Candlelight dinners set the ambiance. It's more than just lighting a scented candle; you have to set the stage properly. Here is a short checklist of what to do.
Choose the right Wine

and Appetizers

Main Course and Side Dish

Appropriate Utensils

Set the mood

Have Dessert

Dress appropriately

Ready the music

Don't be late
There's no specific advice to give. It depends on your house, your tastes, diet restrictions, and budget. You need to remember the key points above.
Make sure you have all of them in one way or another that suits your partner's taste. The main course doesn't have to be Fois Gras if your partner doesn't like it. But it has to be more than the usual take out Chinese.
Cute romantic date night ideas are never about the cost. It is about pleasing your partner by knowing what they desire. Unless your dating a gold digger.
Also watch:

Romantic date night ideas for him
I'll give it straight; men think that sex and romance are the same things. Women may consider them two sides of the same coin, but men are much simpler than that.
They think that any romance is just a prelude to sex. That's why at times, men get angry when they take a woman out and refuse to have sex with them.
So if you are planning on having a romantic night with your man, make sure there's sex at the end of it. Unless you are dating a Japanese virgin, that's the only way to make sure it has a happy ending.
However, it is still about tastes. You don't need to please them with wine and dine. Cold beer works fine if that's what your man wants.
If you're on a tight budget, romantic date night ideas for him can be as simple as Pizza and Beer, but you would have to literally "serve" him. Men want to be treated like kings. It's something to do with their simple nature.
Opening up your legs isn't exactly a romance, regardless of what men think. It took three full movies of 50 shades of grey to get Anastasia to give Christian Grey what he wanted, and that was the "romantic end" of the trilogy.
So set him up, make him work for your body. Flirt and tease him with your charm. Use other things he likes, such as fetishes, food, and alcohol.
Do not give in to actual sex until the last moment. It might not be romantic for you, but for a man, it will be romantic.
Romantic date night ideas at home for her
If romantic date night ideas at home for him involves giving him blue balls until eventually giving in to a hot night of pleasure, it's the opposite for a woman.
If you are on a budget and can't afford to bring her to the revolving restaurant at the landmark skyscraper in the city, then turning your home into a love nest is an option.
If men equate romance with sex, women relate it to 'effort.' So the effort to please your woman outside the bedroom is what defines a romantic night for her.
Given we have already explained how you can emulate a candlelight dinner at home in a previous section, there are other ways to show a woman romance other than that.
Food is not the only thing that pleasures a woman out of bed. They also love pampering themselves. It will not take much to learn how to do massages and other spa-related activities.
Youtube is a great resource to learn all of them. Scents and oil for a massage can be expensive, but there are cheaper brands that could fit your budget. Treating her to an at-home spa service served by yours indeed will be a romantic night.
Romantic date night ideas for married couples
It's a sad irony of life that marriage also puts a damper on romance. Most normal couples find that daily life responsibilities leave little time for fun and romance. A lot of young couples are also on a tight budget.
So how can we fit fun and romance for a married couple with no time and a tight budget? It is a dilemma, but something that can be solved with a bit of creativity.
If you got to this part of the article, we gave advice that's pretty much one-sided. One party does something to please the other.
For married couples, it is doing those things together, such as planning your night, shopping for stuff, cooking the food together, and doing everything as a couple. Surprising as it may sound, but it will be romantic.
Romantic date night ideas don't have to be expensive, but it does require you to know your partner well. Researching will help, but suggestions around the internet are biased among what works in general, and may not necessarily please your partner.
So before you start searching for perfect romantic date night ideas on a tight budget, make sure you know enough about your partner and what makes them happy. If you plan the night around that, then everything should fall into place.
Share this article on
Want to have a happier, healthier marriage?
If you feel disconnected or frustrated about the state of your marriage but want to avoid separation and/or divorce, the marriage.com course meant for married couples is an excellent resource to help you overcome the most challenging aspects of being married.
More On This Topic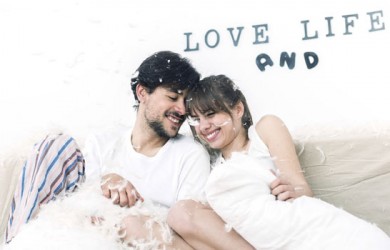 You May Also Like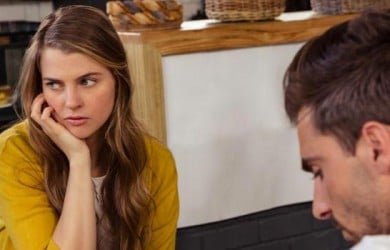 Popular Topics On Married Life