Skills in Bed – How to Get Your Wife in the Mood
We can find so many ways in which we can secure and strengthen our marriage through conversations and commitment but there's one thing that we seldom see – it's how you should focus on your sex life as a married couple.
There are still some people who think that this isn't as important as the other aspects but truth is — sexual compatibility is just as important as emotional compatibility.
So, the questions that you should be asking yourself are how well do you know how to get your wife in the mood? How much effort do you put into making sure that you are still intimate and passionate?
Skills in bed – Why it's important
How good are you in bed? This question might sound bold and shocking for some but it's perfectly normal to ask this question for someone who is already married and there's nothing wrong in checking how good your skills in bed are.
It's only right that you know how to get your wife in the mood without knowing it and it's best if you can actually try other skills in bed too.
Why do you think knowing how to get your wife in the mood is important?
Well, let's face it, marriage overtime can dull your passion and sex life. Sadly, this is one reason why some indulge in extramarital affairs and no one wants to be a victim of infidelity.
So how can we prevent this? How can we be sure that we keep that fire of passion and intimacy burning?
With a sexual relationship with your spouse, you tend to build a stronger bond and it also keeps both of you physically attracted to each other. You have lots of time on your hands to explore different ways on how to satisfy each other.
How to get your wife in the mood to make love isn't just a way to make her feel loved but rather a way how you can strengthen your relationship with each other and let's face it, it's always fun to know that you are great in bed!
Tips on how to turn her on
If you're feeling excited to learn tips on how to get your wife in the mood quick and easy, then you're in the right place.
1. Be a flirt
She's your wife and it's okay to flirt with her even in public! It's fun and you have to give it a try. What we mean here is that subtle flirting like making sexy eye contact, touching her hand, or even whispering sexy words to her in the elevator. Surprise her with your actions.
2. Give her a surprise treat
Dedicate one day to your wife. Prepare the best atmosphere on how to get your wife in the mood for sex but before that treat her with a little surprise. Switch your room from boring to daring, put on scented candles, sultry music, and dim lights. Make her dinner, drink wine, and ask her to go to you in the room and massage her oh so slowly. Ignite her senses with the sensuality of touch until she feels the heat of the moment.
3. Sweet messages
You might think that sending her text messages is old-fashioned but it works wonders. Surprise her and send her sweet messages, entice her and in no time, you might find yourself teasing each other and you can't wait to see each other at home to have a sexy time.
4. Go on a date
Being married and seeing each other every single day may seem quite boring right? Go on a date, have someone take care of the kids for a few hours. Go to a movie and check into a hotel. Spend quality time together and in no time, you might find yourself drawn to her arms and you know what's next.
5. Kiss her
Women love passionate kisses and foreplay too! Take time and get to know her body. Familiarize yourself with her erogenous spots by flirting and touching her. In no time, you'll see how she wants to beg for more.
6. Tease her
If you want to know how to get your wife in the mood, tease her. It's one of the most effective ways to seduce your spouse. Nothing can be more effective than teasing her, slowly touching her, kissing her well, and then stopping.
Look into her eyes while you're undoing her brassiere, keep it so slow that her urge becomes so unbearable that she'd want to jump you and do it!
Bonus tips
If you're feeling the excitement, let's go ahead and give you more tips!
If you haven't tried sex toys and role plays then this is the time to do it. Though it's a must for you to talk about it first and if she agrees, then it's time to introduce the awesome world of role plays. Live your wildest fantasies and make sure that you do a great act!
Slowly, you'll see how any doubts would disappear as you and your spouse learn to let go and enjoy your sex life.
How to get your wife in the mood is with the use of sex toys
Start off with those small lipstick vibrators to anal beads and then you can try off BDSM starter kits and so much more. You'll love the wide choices that you can check and the possibilities are just endless!
You and your wife will have long fruitful years together so why not make the most out of it? Why not do everything you can to keep your passion and intimacy burning? Marriage can be so much better if both husband and wife would exert effort into keeping their marriage strong.
Sexual skills can be learned but the secret to the success of being a sex idol is learning to let go.
There is no room for inhibitions when you want to know how to get your wife in the mood. It's normal to be intimate and passionate with your wife but it's better if you go the extra mile to satisfy her.
Share this article on
Want to have a happier, healthier marriage?
If you feel disconnected or frustrated about the state of your marriage but want to avoid separation and/or divorce, the marriage.com course meant for married couples is an excellent resource to help you overcome the most challenging aspects of being married.
More On This Topic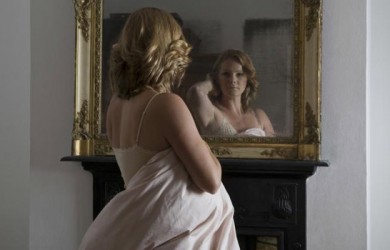 You May Also Like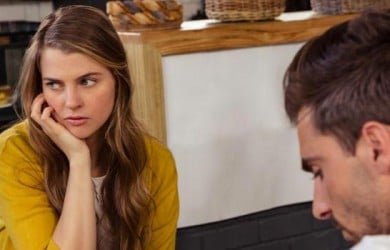 Popular Topics On Married Life