15 Things to Consider Before Breaking Up
It is a sad sight to see two lovebirds who could not do without each other go their separate ways and act like they are strangers.
Unfortunately, this is what usually happens when two partners break up. People then begin to wonder if they were meant for each other in the first place or if they made the right decision by entering a relationship.
A relationship that is on the verge of breaking up can be saved. There are things to consider before breaking up when you are at loggerheads with your partner and thinking of calling it quits.
We will be helping you unravel some of these things that you might not have considered before deciding to break up.
Is considering a breakup normal?
If you have ever asked yourself this question: is it normal to think about breaking up? The answer is in the affirmative. You are not wrong for considering a breakup in your relationship or marriage if you feel it is needed.
People consider breaking up with their partners for different reasons, which is fine. Provided the decision gives them peace of mind, freedom, and clarity, it's normal to consider a breakup.
However, if an individual considers a breakup at the emergence of any minor conflict or occurrence in a relationship, it is advised to seek help from relationship/marriage experts.
Breaking up is both normal and difficult, and Galena K. Rhoades and other authors curated a research study that explores how challenging it is and how it affects mental health and overall life satisfaction.
Important dos and don'ts of a breakup
When relationship breakups happen, different things could occur. An emotional breakdown could occur, alongside confusion, insomnia, grief, and a host of others. This is a sensitive period where both parties are likely to make some unhealthy and unfavorable decisions.
Here are break-up dos and don'ts to remember:
Things to do after a breakup
Here are a few things you should do after you break up with your partner.
1. Establish boundaries
Depending on the circumstances surrounding the breakup, it might either be easy or difficult to see your ex-partner.
However, to preserve your mental health, it is best to put some boundaries in place. In addition, setting boundaries will make it easier for you and your ex-partner to handle the emotional pain of the breakup.
2. Maintain both emotional and physical distance
One of the important things to do when you break up is to ensure regular patterns and behaviors are kept at bay. For instance, there is no reason to keep seeing or calling each other on the phone like before.
3. Acknowledge your feelings
After a breakup, it is normal to experience several emotions like sadness, anger, grief, confusion, etc. However, be careful not to live in self-denial that you are not experiencing these emotions.
Instead, you can talk to someone you trust about how you are feeling. Also, you can perform activities that would help you forget about them. The hack is to acknowledge your feelings, not wallow in them.
Things to not do after a breakup
Here are some things you should avoid doing after a breakup.
1. Don't share the breakup incident online
When your relationship ends, there is no need to make the news common knowledge. The online space is the worst place to share your feelings and emotions towards your ex-partner.
You will get lots of unsolicited comments and advice that are not instrumental to the state of your mental health.
Also Try: Am I in Love With My Online Friend Quiz
2. Don't stalk your ex
Some people are usually tempted to go through their ex's social media feed to know what they have been up to. Before doing this, ask yourself what you gain from remaining abreast with your ongoing life activities.
3. Avoid mutually shared places
Old memories might be invoked if you keep going to places where you will likely see your ex-partner.
Hence, try to avoid being at places where you might run into them. Of course, it's not a big deal if you see them once in a blue moon, but it should not be an everyday occurrence.
Related Reading: 

25 Signs of Unspoken Mutual Attraction Between Two People
10 common reasons why couples break up
When you see partners giving up on a relationship, you might be forced to wonder the possible reasons for such. The fact is, relationships are not as complex as perceived. However, some reasons serve as the breaking point in a relationship for both partners.
Here are some of the reasons why couples break up.
1. Poor communication
Often, the reason why couples break up is that the communication between them is strained.
Couples who are satisfied and happy with each other are more likely to communicate more, and hence, conflicts are easily solved. Conversely, poor communication in a relationship creates an unhealthy cycle where partners are unwilling to speak up and compromise for personal benefits.
2. Cheating
Perhaps, one of the most sacred deal-breakers for most people in a relationship is cheating. When someone cheats on their partner, they have broken their trust, which would be very difficult to gain. In addition, insecurity would have been created in the minds of their partner.
Therefore, to salvage their mental health, some people would prefer to walk away from the relationship.
Also Try: Infidelity Quiz- What Makes A Man Cheat On His Partner?
3. Unsupportive
If individuals cannot support their partner after claiming that they love them, they might feel left out and uncared for. Some people prefer to leave the relationship and look for people who find them worth supporting.
4. Not showing love and affection
In a relationship, partners must show each other love without having to ask for it when one partner discovers that they continuously have to beg for their partner's love and attention regularly, they could get drained and want to leave the relationship.
Related Reading: 

Showing Your Husband Affection in Unique and Inventive Ways
5. Telling lies
Some partners lie to their better half because they know telling the truth will incur disapproval. So, telling lies helps them save their face. But, in the short or long run, their partners could discover some lies they told, which will make it more difficult for them to be trusted.
6. Lack of commitment in long-distance relationships
It is usually a hard nut to crack in long-distance relationships because of how difficult it is to sustain. When partners in a long-distance relationship begin to discover that their plans do not align with each other, they could break up.
Couples in long-distance relationships are more likely to be stressed and experience poor communication and less satisfaction in their relationships.
Related Reading: 

How Can a Lack of Commitment in Marriage Lead to a Divorce

?
7. Lack of friendship
Some people often say it is advisable to date or marry your best friend. While this famous saying is not entirely true, it is best to be great friends with your partner.
Friendship helps to improve the emotional and physical intimacy between partners. There will be times when the romantic flavor will cease in the relationship; being friends will be instrumental in helping to navigate the relationship on the right path.
8. Financial issues
It would interest you to know that poverty isn't the only reason people break up.
Even the rich go their separate ways because of financial issues. The core issue lies in mutual understanding when finances are involved. When money causes relationship distress, which leads to irreparable damage, it can result in relationship or marriage dissolution.
Related Reading: 

5 Ways to Keep Away Financial Issues from Destroying Marriages
9. Not sexually compatible
Sex is one of the important factors in a relationship, and if one party is not getting satisfied as they should, it signals a red flag.
In addition, sexual compatibility aids the release of oxytocin, the bonding hormone that helps build affection, attachment, and trust between couples. More so, sexual compatibility helps partners to compromise on other matters that could make people break up.
10. Inability to forgive
If resentment exists in a relationship, it would be hard for either party to move on and leave the past behind. No one is perfect. Irrespective of how much you adore and love your partner, you have to give room for the hurt they might cause you.
Related Reading: 

How Long Does It Take to Forgive a Cheating Spouse

?
15 things you should consider before you break up
It is normal for a relationship to face serious issues that will test the strength and love of the union. When some partners are faced with such challenges, the next thing that comes to their minds is breaking up.
However, before you take this crucial decision, here are some things to consider that will either change your mind or guide you through.
1. Remember what brought you and your partner together
One of the crucial things to consider before breaking up is to reminisce on what made you and your partner opt for each other.
You might have zeroed your mind on calling it quits, but remember that the special quality in your partner might be hard to find in another potential spouse.
2. Disrupt your routine
If you think you need to get out of a relationship, consider breaking your relationship routine. All you need to do is hold some ongoing occurrences in your relationship and watch for changes. Also, do something out of the ordinary that has not happened in your relationship before. Practice this often and see if your relationship is worth leaving or not.
3. Cite and try to resolve the major reason for wanting to break up
On the long list of important things to consider before breaking up, you need to spot the major reason you consider calling it quits. Even though the primary reason is a build-up of other reasons, identify this primary reason, acknowledge it as a problem, and seek help.
Also Try: Am I the Problem in My Relationship Quiz
4. Communicate with your partner
Have you tried communicating with your partner while you were thinking about breaking up? Perhaps, you and your partner have not had that long and sincere talk where you'd be open with each other.
After having open and honest communication with your partner, you will be sure if breaking up is the right decision or not.
To understand more about communication in relationships, watch this video.

5. Attend therapy
Sometimes, sharing your opinions with someone who is not family, friend, or acquaintance would help you see things in a different light. Going to therapy is one of the important things to consider before breaking up because it assists you in seeing what you and your partner need to change.
6. Get rid of negative memories
You can decide with your partner to begin a new phase by creating new memories to eliminate the old ones. Anytime negative memories cross your mind, you can intentionally shut them out, focus on the good times you shared, and look forward to better times ahead.
Related Reading: 

10 Ways to Make Memories & Stay Connected This Holiday Season
7. Set achievable goals with your partner
Sometimes, a relationship without goals is bound to fail because it is moving in no direction. Therefore, it is important to set goals with your partner and work towards them. You can start with weekly or monthly goals and reevaluate them at the end of every stipulated period.
8. Imagine a future without your current partner
Before breaking up, one thing to consider is to imagine if your future is better off without your partner present.
You might experience many feelings like sadness, anger, disappointment, and the likes in your relationship. However, try to look beyond them and see if your future life would be okay if your partner were not there.
Also Try: How Strong Is Your Bond With Your Current Partner Quiz
9. Treat each other like in the beginning
Do you remember how you both treated each other like babies when your relationship began? If you do, this is one of the major things to consider before breaking up.
It might be that your relationship needs rejuvenation or integration of past actions and memories. You can start by making your partner a priority and committing to them.
10. Make thoughtful gestures to show you care
It is important to perform little acts that will make your partner smile consciously; this is one of the crucial things to consider before breaking up. So, each day, set out to do at least one act that will spice up your partner's day and make them cherish you more.
Also Try: How Do You Show Love?
11. Don't use phones when together
Even though gadgets are great, they have subtly become a worrying source of distraction in our lives and even with our partners.
When you see a movie or are on a date with your partner, ensure your phones are away. This would help the both of you to be more attentive to each other.
12. Find out your partner's love language
Generally, there are five love languages: Quality time, physical touch, words of affirmation, receiving gifts, and acts of service. Knowing your partner's love language is one of the essential things to consider before breaking up.
In Gary Chapman's book titled: The 5 Love Languages, couples will learn the secret to lasting love and how to love their partners their most preferred way.
Also Try: Does He Like My Body Language Quiz
13. Go on a vacation
Sometimes, life can get in the way of your love life, and it can create emotional distance between you and your partner. If this affects your relationship, it is advised to go on a getaway or take some time off to rekindle the special bond with your partner.
14. Focus on your partner's positive sides
Even though you complain about your partner's unpleasant habits, it is time to pay more attention to their positive sides and give them credit for it. Your partner might be trying their best unknown to you, who has been nagging every time.
Related Reading: 

The Power of Positivity in Relationships in Times of Crisis
15. Work on yourself
It is equally important to work on yourself and identify areas where you lack in your relationship. You need to be true to yourself and identify some behavioral patterns you have been putting up in your relationship.
Signs that your relationship can still be saved
Before you decide to let go of your present relationship, check out these signs that show your relationship is worth fighting for.
1. You still trust each other
If you find out that you and your partner still trust each other no matter the odds, you can consider remaining in your relationship.
2. You still have the same core values
When you discover that you and your partner have some common ground concerning life's core values, it is a sign that you can still keep your relationship.
Also Try: What Are the Relationship Core Values Quiz
3. You still remain your true identity with them
A relationship where both partners have to lie to each other to maintain a faux identity cannot last long. If you can still be your real self with your current partner, it is a sign that there is something to fight for in your relationship.
Conclusion
It is normal to review your relationship from time to time to see if you are going in the right direction or not.
Deciding to end your relationship is not an easy one. However, with the things to consider before breaking up written in this piece, you can review your choices and see if you should go ahead.
Carin Perilloux and David M. Buss worked on an article about Breaking up in Romantic relationships. They explored the costs involved and coping strategies employed by both parties.
Share this article on
Want to have a happier, healthier marriage?
If you feel disconnected or frustrated about the state of your marriage but want to avoid separation and/or divorce, the marriage.com course meant for married couples is an excellent resource to help you overcome the most challenging aspects of being married.
Learn More On This Topic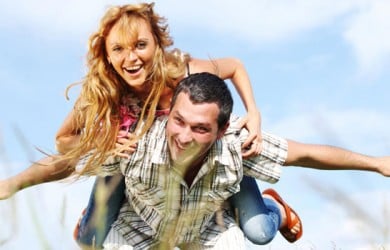 You May Also Like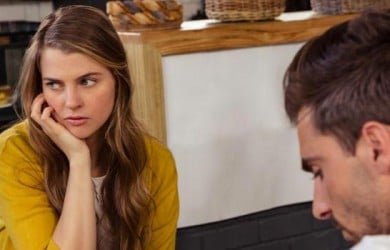 Popular Topics On Married Life