Healing Your Marriage When Trust is Broken
Trust – this is one of the essentials for a successful relationship. A couple who can't trust each other can never have a satisfying relationship.
Today, infidelity is increasing as couples spend most of their time in the workplace. Over the period, the spark between them dies off, and one moves ahead with an affair.
Everything is shattered when you find about your partner's indiscretions. Rebuilding the marriage when the trust is completely broken, is never an easy task.
Both partners are responsible for rebuilding trust in marriage. You both have to work towards healing your marriage when trust is broken.
Listed below are some points or suggestions on how to heal your marriage when trust is broken. I hope it helps.
Pick up the broken pieces
When trust is broken in a marriage, everything shatters. The love between the two of you, the comfort zone, the compatibility, the understanding, and a lot more disintegrates.
If you're willing to spend time repairing a marriage, you must pick up the broken pieces.
The foremost task in this would be to understand infidelity and how the betrayal transpired. You got to know what and where did things go wrong.
This surely will make you angry, so it's better that you don't hold back your emotions.
Once this is done, you'll be in a state to consider ways to heal your marriage when trust is broken.
Own your actions and be responsible
The one who cheated in the relationship will surely blame the other, and the one who got cheated might even try to put the blame on their partner.
This blame-game will not do any good for your already disturbed relationship. It is a must that you each accept the responsibility and try to work towards making it better by resolving issues and problems.
Desire to make it work
While healing a broken marriage, you both need the desire and passion to bring things back to normal.
Though things will never be the same, if one of the partners has got no desire to make things work, no matter how hard you're trying, you won't be successful at healing your marriage when trust is broken.
Hence, before you start working towards healing your marriage, make sure you both have the desire to do so.
Also watch:

Things will never be the same
Often, while healing your marriage when trust is broken, people expect things to be normal, as it was before. Well, let's accept that it's never going to happen.
Marriage and trust go hand in hand. When the trust is broken, nothing can be normal again.
Things may improve, but learning to love again after an affair won't be easy. So, never expect this to happen. It's a must that you both don't keep high expectations and be realistic.
Don't make false promises
The offender, in order to mend broken trust in a marriage, may promise a lot of things but might not be able to fulfill all of them.
It's advised that one shouldn't make false promises to save the marriage hoping these promises will be forgotten over time.
In fact, promises made after infidelities are not easily forgotten and, if failed to fulfill them, will put your marriage to a tough task.
It won't be an overnight job
While you're looking for ways on how to save a marriage after infidelity and lies, bringing back things to normal will be a tough journey for you.
You'll have to work hard to ensure that you re-establish the lost trust, and you both work towards making things right.
It would be wrong to expect things to sort out immediately. It's a process where both of your involvement is needed.
Be consistent
Building trust takes ages and ruining only takes a minute. However, when you're rebuilding the trust, be prepared as it might take a lot of time and effort.
As you're healing your marriage when trust is broken, you've to be consistent in your actions.
You've to work hard and show your faithfulness towards your partner to win their trust back. Without being consistent, it's absolutely impossible to expect a positive outcome.
Seek professional help
There are times when healing your marriage, when trust is broken, gets tough.
You have tried almost everything, but still, you're facing difficulty in re-establishing the trust. It's necessary that during such desperate times, you consult someone.
It could be either your close friends whom you can trust or an expert who can guide you to come out of this situation.
This will only work if you both have agreed to make it work. Again, if anyone of you really doesn't want to continue with the matrimony, nothing will work.
Takeaway
After being cheated, learning to trust again is never easy. You've got to understand that the path to rebuilt everything will never be easy and smooth.
You both should want it and should work towards it. One person taking up the burden of trying to sort everything won't help.
However, most importantly, you should never cheat on your partner. Trust in intimate relationships serves as the foundation. Don't shake it with your infidelity.
Share this article on
Want to have a happier, healthier marriage?
If you feel disconnected or frustrated about the state of your marriage but want to avoid separation and/or divorce, the marriage.com course meant for married couples is an excellent resource to help you overcome the most challenging aspects of being married.
Learn More On This Topic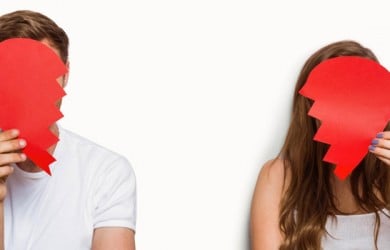 You May Also Like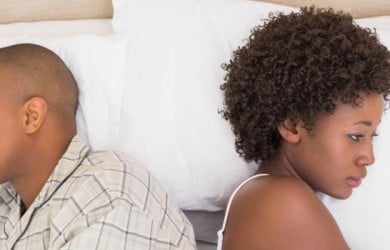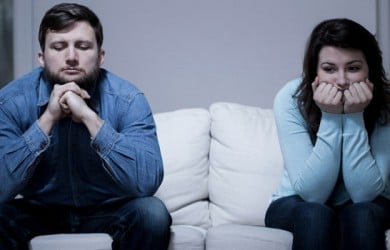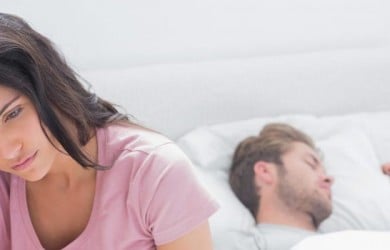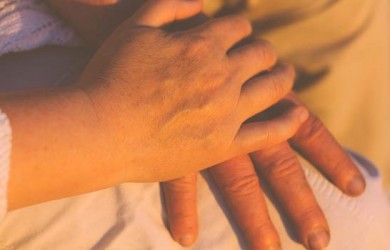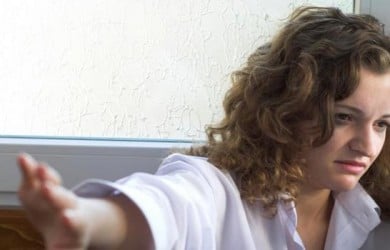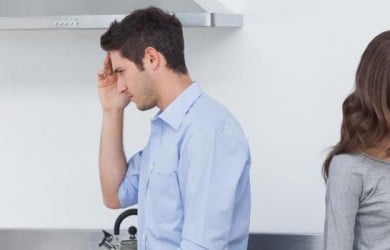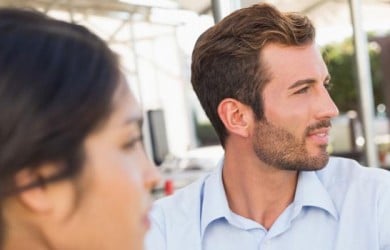 Popular Topics On Marriage Help