6 Basic Fundamental Marriage and Relationship Goals
Happy relationships do not just happen because of some magical "fairy dust" that appears on the day you decide to commit to each other. The truth is that a happy relationship requires some effort to build and maintain.
There are realistic relationship goals to help marriage and relationships survive challenges that are part of our lives.
The article highlights 6 powerful goals for your marriage that can help you both live a better, more loving relationship.
1. Don't fall into a routine rut
Sharing rituals, such as lazing in bed on a Sunday morning or eating at a favorite restaurant, are great things to do, but once they become too comfortable, they can feel dull and put a strain on the relationship.
One relationship goal every married couple should have is to break routines regularly, because trying out new things creates happiness in the relationship, with emotions close to those we had when we fell in love.
The marriage and relationship goal is to create a list of new places and activities that you would like to experience together and try and do one of these each week.
2. Show gratitude
It is often the case that once a couple is married, that certain roles are assumed to be the responsibility of one partner. This is a mistake because acknowledging and thanking our loved ones each day for their help makes relationships much happier.
Anniversary gifts are a perfect way to show your gratitude to them for being by your side for the last year as you look forward to another year together.
One of the healthy relationship goals for couples is to write a gratitude journal, listing one time in the day that you were grateful to your partner. It will have a powerful effect on your relationship.
3. Laughter is the best medicine
Good for health, and a happy relationship, laughter restores positive emotional energy and a sense of connection between the two of you.
This doesn't mean that you have to go to a comedy open mic night at your local pub, though if there is one close by, it might be fun.
But it does mean that you have to learn to be less rigid to find humor in the small things, when perhaps when you thought an exhibition about fans would be about electrical cooling machines, rather than the exquisitely hand-decorated fans from the 18th to the 20th centuries.
The marriage and relationship goals are to be open to having fun and laughing at yourself.
4. Do you want to be right or happy?
Fighting to win every argument will lead to a less happy relationship in the future. The challenge when couples disagree is to focus on trying to understand the other person's point of view, rather than enforce your own opinion as the only one there should be.
Being open to having the empathy to another viewpoint, means that there can be an open, flexible and compassionate way to deal with disagreements so that you can reach an understanding in a mutually acceptable way with no "winner" or "loser."
5. Change only yourself, not your partner
Change can only come from within, so we cannot demand that our partner change in a way that we would like.
If we place demands on our partner to be different, this will only lead to resentment since there is non-acceptance of who they are today, and at the same time, this behavior is a controlling action that gives the other no motivation at all to change.
Feeling loved, accepted, and safe is the cornerstone of every relationship, trying to control another goes entirely against those principles.
In the same one, this marriage and relationship goal urges us to apologize each day for any wrongdoing, without excuses to trivialize the situation.
6. Celebrate good news
It is not just big wins that deserve a celebration; small successes should also be acknowledged, to confirm that your partner supports you in the good times as well as the not so good times.
Nurturing this sense of security enhances emotional intimacy, trust, and happiness in a relationship. Instead of ignoring positive news, be enthusiastic, focus your listening to what is being said, and take an interest.
This marriage and relationship goal will not only help your partner feel appreciated and committed but means you can expect the same when you have good news.
Share this article on
Want to have a happier, healthier marriage?
If you feel disconnected or frustrated about the state of your marriage but want to avoid separation and/or divorce, the marriage.com course meant for married couples is an excellent resource to help you overcome the most challenging aspects of being married.
Learn More On This Topic
You May Also Like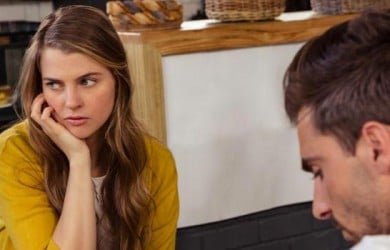 Popular Topics On Married Life