11 Golden Rules of Breaking Up
Navigating a breakup can be challenging, but understanding and implementing healthy breakup rules can ease the process. In this insightful article, we explore essential guidelines for moving forward after a split.
From practicing self-care to fostering effective communication, empower yourself with the knowledge needed to embrace healing and personal growth during this transformative phase.
How do you identify a toxic relationship?
Let's start with an attempt to understand what differentiates a healthy and toxic relationship.
A healthy relationship takes lots of effort and time. A happy relationship is based on mutual respect, trust, equality, individuality, passion, and attachment. These things take time to develop. A healthy relationship should not be the cause of your stress and anxiety.
You shouldn't be feeling insecure about something that you need to be most sure and secure about.
Any relationship that makes you doubt yourself, makes you doubt the other person, makes you feel threatened, and becomes your weakness, is not a healthy one.
If you're insecure about expressing your true feelings to the person, not right, when you have to hide or conceal a physical flaw, it is not good.
A healthy and positive relationship will not have you compromise your identity and personal space. Your relationship is only, and should only be a small part of who you are and not entirely define you.
Relationships work when both the people in it are equally involved.
If you feel that most of the time, it's your partner making decisions for you and does not look forward to your opinions and advice, it's time to reconsider things and choose a healthy breakup if needed.
Your relationship with one person should never affect your relationships with other important people in your lives. Your family time, and your social life, should not be compromised to the extent that your days revolve wholly and solely around that one person.
Aggression, impatience, intolerance, extreme jealousy, anger, lack of trust, and even physical abuse, all are signs of an unhealthy and toxic relationship. It is then you must consider ending a relationship rather than getting stuck in a rut.
While ending a relationship that doesn't result in bad blood is a task, here are some golden rules of breaking up that might make it less complicated for you.
5 signs your partner is about to break up with you
While every relationship is unique, certain signs may indicate that your partner is considering a breakup. It's essential to approach these signs with open communication and empathy. Here are five potential indicators:
If your partner becomes emotionally distant, withdraws affection, or shows a lack of interest in your life, it could be a sign they are preparing to end the relationship. Communication breakdown and decreased intimacy may suggest their emotional investment has waned.
Increased arguments or disagreements
Frequent conflicts and escalating arguments may signal underlying dissatisfaction. If discussions become heated fights more often and it seems harder to find resolutions, it could imply a growing disconnect and potential readiness to end the relationship.
When your partner stops making future plans together or avoids discussing the long-term prospects of the relationship, it may indicate doubts about its viability. They may be avoiding commitments and hinting at a desire for independence.
If your partner constantly avoids spending quality time with you or prioritizes other activities over the relationship, it could signify a shift in their priorities or a diminishing level of importance they attach to the connection.
Change in communication patterns
Noticeable changes in communication frequency or patterns may be cause for concern. They might become less responsive to calls or messages, delay responding, or engage less in meaningful conversations. This shift could indicate emotional detachment and a potential prelude to a breakup.
11 golden rules of breaking up: A guide to ending a relationship gracefully
Ending a relationship is a sensitive process that requires empathy, respect, and honest communication. Follow these 11 golden rules to navigate a breakup gracefully:
1. Be honest
The first among the rules of breaking up is being open and honest.
Honesty is essential when ending a relationship. Clearly express your feelings and reasons for the breakup, avoiding blame or harsh criticism. Share your truth with kindness and compassion.


2. Choose the right time and place:
The rules of breaking up state that sensitive conversations such as this one needs a proper atmosphere to begin with.
Find an appropriate setting for the conversation, ensuring privacy and minimizing distractions. Timing is crucial, so select a moment when both parties can dedicate enough time and emotional energy to the discussion.
3. Be respectful
Treat your partner with respect and dignity throughout the breakup. Avoid belittling or attacking them. Remember that they have their own emotions to process, and kindness goes a long way.
4. Face-to-face conversation
Following the rules of breaking up, try to initiate a discussion in person.
Whenever possible, opt for a face-to-face conversation. It allows for better understanding and emotional connection during this sensitive time. Avoid breaking up via text or social media, as it can be hurtful and impersonal.
5. Active listening
It is part of not just rules of breaking up but rules of relationships, as well.
Be receptive to your partner's emotions and perspective. Listen attentively without interrupting, and acknowledge their feelings. Validation and understanding can make the process more compassionate and healing.


6. No mixed signals
Be clear and direct about your decision to end the relationship. Sending mixed signals can create confusion and prolong the pain. Avoid giving false hope or leaving room for misinterpretation.
7. Allow time for grief
Recognizing the pain is one of the rules of breaking up and a must to move on productively.
Recognize that both parties will likely experience grief and sadness. Give yourselves space to process emotions and mourn the loss of the relationship. Be patient with the healing process.
8. Boundaries and space
Be it rules of breakup or rules of dating, setting boundaries is important.
Establish boundaries and respect each other's need for space after the breakup. Maintain distance to facilitate the healing process and avoid unnecessary complications or confusion.
Here are 3 boundaries you must set in every relationship:

9. Avoid blaming others
No blame game should be included in the process as they are clearly against the rules of breaking up.
Take responsibility for your part in the relationship's dynamics. Avoid blaming your partner solely for the breakup. Acknowledge that both individuals contribute to the relationship's challenges.
10. Seek support
Breakup rules would want you to surround yourself with a support system of trusted friends or family members who can provide emotional support during this difficult time. Professional couples counseling or therapy can also be beneficial.
11. Self-care
Following these rules after a breakup is all fine provided that you don't take your self-care routine for granted.
Focus on self-care and personal growth after the breakup. Engage in activities that bring you joy and help you heal. Practice self-compassion and allow yourself time to recover before entering a new relationship.

Additional questions
Here are some more questions that people usually find relevant when dealing with the complexities of breaking up with someone they love. Have a read.
What is the breakup 3-day rule?
What is the no-contact rule after a breakup? Or how effective is the no-contact rule after a breakup?
The breakup 3-day rule suggests taking three days of no contact after a breakup to allow emotions to settle and gain clarity. It can help individuals process their feelings and make more thoughtful decisions moving forward.
What is the 21-day no-contact rule after a breakup?
Or what is the three-week rule of breakups?
The 21-day no-contact rule advises individuals to refrain from initiating any contact with their ex-partner for a period of three weeks following a breakup. It aims to promote healing, self-reflection, and detachment from the relationship to facilitate personal growth and emotional recovery.
Making a respectable decision
Breaking up gracefully is about treating your partner with kindness and empathy while honoring your own needs and emotions.
It may not be easy but by following these golden rules, you can navigate the end of a relationship in a respectful and compassionate manner, fostering healing and growth for both parties involved.
Share this article on
Want to have a happier, healthier marriage?
If you feel disconnected or frustrated about the state of your marriage but want to avoid separation and/or divorce, the marriage.com course meant for married couples is an excellent resource to help you overcome the most challenging aspects of being married.
Learn More On This Topic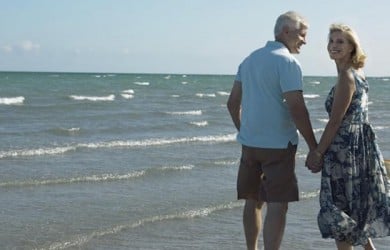 You May Also Like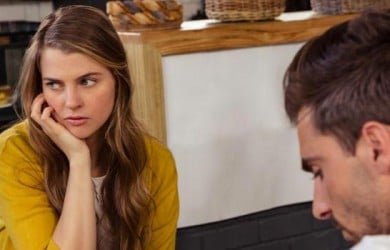 Popular Topics On Married Life