Secret to Rejuvenating Intimacy and Desire in a Long-Term Relationship
Being in love feels amazing. We constantly seek someone who can hold our hand forever. We constantly wait to have someone to spend the rest of our lives. And once we find the right person, or forever soulmate, we make promises of forever and are willing to go beyond your limits to prove our love for them.
But, does love remain the same for the rest of our lives?
Well, many of us experience a decline in desire when we settle into a long-term relationship. And because of this, you might even think that time makes passion disappear. As we grow old in lives, we do less work on rejuvenating intimacy as our roles in our lover's in dear ones' lives begin to change.
So, how to bring back intimacy in a marriage?
According to a study, the long term relationship requires to be enhanced to improve the quality of the relationship and keep it happy and healthy. So, read on to know how to increase intimacy and the secret to desire in a long term relationship.
Reasons for marriage intimacy problems?
After being together in a relationship for a long time, couples start to take each other for granted and think that their partner will stay by them regardless of what they do. This is when the lack of intimacy in marriage comes into the scene.
Life is full of ups and downs, and when you start to desire more and more attention, you might give less attention to your partner. After some time, as you do not take any steps for rejuvenating intimacy, your partner tends to lack of affection in marriage and starts to think that you no longer want to keep the relationship going.
How to build emotional intimacy in marriage?
Try to bring back the satisfaction, joy, and excitement, and emotional intimacy in marriage or relationship.
How to spice up the long term relationship?
There are many things for you two to do for rejuvenating intimacy, like go together for a romantic dinner or go on an intimate date. You can also go camping and get cut off from the world, and spend time exploring one another again.
During this time, forget all talk about the unpleasant and challenging things in life, like work, the expectations, or the children.
This should become one of your special moments in life to share nothing but happiness between you two. You do not really need to spend a fortune just to impress your partner to improve intimacy in marriage. You have just to create a moment of love to refresh your relationship.
Why is rejuvenating intimacy in marriage needed?
Intimacy issues in marriage over a period of time are normal. After being with one another for a long time, living together can get dull and unattractive if neither of you is into doing something new to grow intimacy in marriage, every now and then.
There are various reasons why rejuvenating intimacy and refreshing the relationship is needed. If you do not take steps to spice up your marriage, this can lead to a dull relationship. This might cause a drift. Some reasons why you should work on your relationship are:
Your partner feels unappreciated and unacknowledged

There is a lack of connection and responsiveness

Boredom has crept into marriage with the same routine you both follow

Lack of physical intimacy

Negativity in the relationship

Loss of self
When it comes to rejuvenating intimacy and making unexpected physical contact can bring some unexpected pleasure to your partner, and it does not necessarily need to be anything sexual at all.
Suddenly giving a hug out of the blue could also bring a surprised smile to your partner's face and plays a great role in rejuvenating intimacy. Try to understand and accept how both of you feel, especially the wants and desires that you two have.
Spend some time together
Couple-time in any relationship is extremely essential. Over the period, individuals in the relationship tend to become isolated. Spouses tend to spend lesser leisure time with their partners as the time grows, leading to a change in the relationship quality.
Come together and make a list of the things you two have been wanting to do. It can be anything, as long as both of you can enjoy it together. Do not hog the priority! After doing what you want, do what your partner wants. In a way, it would be sharing the joy and love, you two have.
Remember, what it was like to be in love when you two first started dating. You two were so in love that you could overlook each other's flaws and love each other without any reason or judgment. What was it about you, that your partner found to be so loving and attractive?
The video below talks about various love lessons that help in rejuvenating intimacy. Sometimes the tunnel is pretty long and a long term relationship or marriage is not necessarily a full-time honeymoon period. But all you need to do is is hold on and not give up. Know more love lessons below:
Try to bring back those things that you and your spouse enjoyed doing together to rejuvenate the love lost in your relationship.
Always stay positive in your relationship no matter how hard the situation gets. Make sure whatever decision you make is mutually beneficial. At the same time, positivity in any relationship is important, no matter how hard the times are.
Couples that share the feeling of love and joy in their lives are those that would likely last and be happy all the way. Getting back your partner would help you experience that lasting happiness. However, do remember that your partner must be willing to get back into a relationship with you.
Share this article on
Want to have a happier, healthier marriage?
If you feel disconnected or frustrated about the state of your marriage but want to avoid separation and/or divorce, the marriage.com course meant for married couples is an excellent resource to help you overcome the most challenging aspects of being married.
Learn More On This Topic
You May Also Like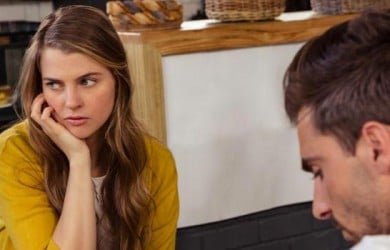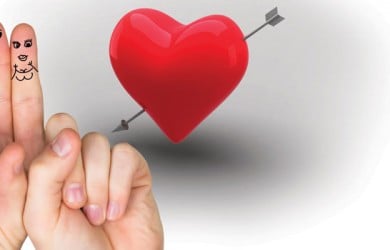 Popular Topics On Married Life