5 Ways to Break up with Someone You Love Without Bad Blood
Breaking up with your significant other is viewed as inimical. However, this may not be the case always.

A break up with someone you love can be very hurtful, and the shock of losing someone you love can be very upsetting and sad. No matter who break-ups from whom they both tend to feel the pain of separation.

Because a break up with someone you love is followed by intense emotions, it can be difficult even to let alone to do it amicably.

If you are breaking up when you're still in love, you might find yourself unhinged about how to let someone you love go? And when is it time to break up?

Even when we want to ensure that a break up is as gentle as possible, we are not always sure how to leave someone you love and not get caught up in the aftermath of that relationship.

Also watch:
This article brings helpful insight into how to break up and not hurt someone you love.
Break ups are not always bad if you know how to cope with them. So, here are some of the ways on how to break up with someone you love without any unnecessary bad blood.
1. Be decisive and certain
Coming up with random explanations or rendering irrational justifications about breaking up with someone you love will only make matters worse.
Therefore, be clear-headed that both of you or either one of you has to be the first person to talk about parting ways.
Breaking up with someone you still love means to pull the plug. Hence, give yourself some time to mentally and emotionally prepare yourself to not share the strong sentiments for each other anymore.
Undeniably, dopamine levels will fall since you have to let go of everything attached to your significant other entirely.
Waking up to good morning texts or going to sleep after having an hour-long conversation with your partner will no longer be done.
The hardest part of breaking up is being certain and decisive about letting go of sudden surprises, soft kisses, warm cuddles, and passionate hugs.
Think, think, and think a million times about the reasons to break up with someone you love before jumping to the conclusion of drifting away from your significant other.
Couples find their way together after a million break-ups in romantic comedies regardless of the never-ending obstacles that come their way, but this isn't the case offscreen.
Love is not the sole reason to make a relationship last in real life. Before biting the bullet, be prepared to invest emotional labor in yourself.
2. Wiping the slate clean
Choosing to part ways does not suggest that you should have bitter feelings stacked up against each other.
Instead, communicate as much as you can.
Communication is the key. Provide pragmatic reasons. Express raw emotions. Clear any sorts of misunderstandings. Break-up on rational grounds.
Don't break-up for the wrong reasons.
Break up because either one of you no longer feels a spark or the chemistry required to maintain the relationship.
Break-up because you feel like you need to invest time, energy, and effort in yourself, and you literally need a 'break.'
Break up because coming up with your significant other interests requires too much mental and emotional labor since both of you share incompatible interests.
3. Don't play the blame game
When it's time to break up, don't go brutal and heap the entire blame on your significant other. Be considerate enough to respect their feelings and thoughts.
A bad break up can be detrimental to one's mental health and life satisfaction.
Phrase your criticisms in a nicer way.
For instance, instead of saying 'I am tired of you or I need a change, or you appear to be very boring to me,' go by, 'I don't think either one of us is content with the isolation from the rest of the world.
It's better if we take a break and gather ourselves and collect our thoughts.'
Instead of hurting your partner's feelings without fulfilling the main aim, it's better to be nice and polite, which will bring out a constructive result too.
Wipe the slate clean so that after the break-up the either of the two doesn't go around throwing mud at each other.
Breaking up with the love of your life should be done for all the right reasons in order to make your life a bliss!
4. Being friends is not a bad idea
If you genuinely want to be friends after you break up with someone you love, then suggest staying friends. However, either of the two may not be comfortable with the idea.
Hence, it's better to respect your significant other's sentiments.
Give your significant other the desired space and time.
Constantly nagging and badgering them will make matters only worse. Therefore, it's better to provide them with the space they need.
Initially, it would be too hard for both of them to process the entire scenario. Hence, don't call them frequently.
After a while from the break-up, casually invite them. For instance, if you are going with a close group of friends, just invite them over.
Sharing a friendly relationship with your ex can prove to be healthy if either of the two is comfortable with it.
5. Self-care is mandatory
Love is complicated, and it is understandable that it would be very difficult for the two parties to let go of the memories and the person entirely, initially.
Therefore, invest time in yourself. Go shopping, catch up with your old friends, meditate, start a new show, go for a movie, avail new parlor deals and clothes sales because at the end of the day your mental health should be at peace.
After you break up with someone you love instead of exploring other options and jumping into a relationship, it's better to readjust and lead a single life for a while.
Be patient before deciding to break up with someone you love, follow the advice mentioned above to ensure that you can part ways cordially and not be overwhelmed by the sudden end of an essential part of your life.
Share this article on
Want to have a happier, healthier marriage?
If you feel disconnected or frustrated about the state of your marriage but want to avoid separation and/or divorce, the marriage.com course meant for married couples is an excellent resource to help you overcome the most challenging aspects of being married.
Related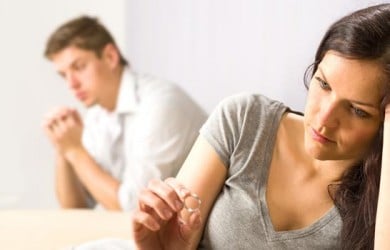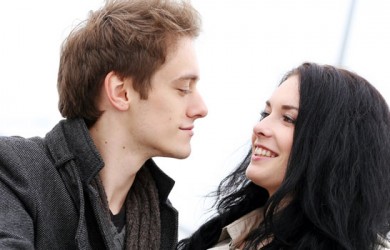 Recent