How Long Does It Take to Forgive a Cheating Spouse?
One of the most heart-breaking moments in a relationship is when you realize your spouse is unfaithful to you, and people react differently to this.
Some people leave the relationship instantly and never look back, while some remain in the relationship to see if they can work things out.
The question of how long does it take to forgive a cheating spouse is one that has no definite answer. We are all wired differently, and we process emotional pain in a different way.
For some people, they might need a few weeks to forgive a cheating spouse, and everything returns to normal. On the other hand, the issue of taking back a cheating spouse could span as long as several months running to years.
Research shows that infidelity can lead to severe depression or suicidality in either or both partners.
Can infidelity pain vanish?
When you are faced with infidelity in your relationship or marriage, the pain that comes with it is unimaginable, and you wonder if you can ever forgive a cheating spouse.
No matter how hard you try to forget it, you are reminded about it when you set eyes or think about the person. This reminder makes it challenging to forgive a cheating spouse.
Is forgiveness after cheating possible?
So, in reality, can you forgive a cheater? Most importantly, can you ever get over the pain?
The blunt truth is, there is no fixed infidelity recovery timeline as the pain cannot vanish completely. However, both parties can sort it out and get back on track.
It is possible to trust someone again after cheating, but it requires a lot of honesty from both individuals.
Related Reading: Tips for Restoring Trust After Infidelity
How easy is it to forgive a cheating spouse?
If you are wondering how to forgive a cheating spouse and get over fully, you need to know it's a challenging process.
Betrayal is a difficult pill to swallow
Knowing your spouse is a cheater is a difficult pill to swallow, particularly if you were so in love and had high hopes for the individual and the relationship.
The process of forgiving someone who cheated is not a one-off incident; it is a series of deliberate acts of forgiveness, commitment, and trust.
Along the line, you will be faced with hundreds of reasons why you should show forgiveness after adultery, and this is why people ask, "can you forgive a cheater?"
Forgiving a cheating spouse could be all you need to reconnect in a stronger and richer way that would make your relationship thrive.
The erring spouse needs to show genuine remorse
When it comes to forgiving after betrayal, it is easy if the erring spouse shows genuine remorse and regret.
To forgive a cheating spouse, they first have to show remorse. This show of remorse would not be enough to compensate for the damage caused by the affair but for initiating it in the first instance.
At first, it might be challenging to forgive because of how painful it could be. But it gets better if the other partner is committed to ensuring that betrayal remains in the past and they are ready to have a better future with you.
Related Reading: The Significance and Importance of Forgiveness in a Marriage
How to get over a cheating spouse?
If you are wondering how to get over a cheating spouse and make the infidelity pain vanish, there are some vital steps you have to know.
The first step to treating infidelity pain is for both parties to be thoroughly honest with each other. This practice would help with healing and forgiveness after cheating.

Also, the erring spouse needs to show

remorse after cheating

to show their partner that they are ready to turn a new leaf.

This would require a lot of communication and transparency on the side of the erring spouse because they will have to prove that their mistakes won't be repeated.
Can a relationship go back to normal after cheating?
After forgiving a cheating wife or forgiving a cheating husband, it is possible for the relationship to get back on track. This possibility of getting over a cheating spouse depends on how far both parties are willing to go to rebuild the relationship.
Here are a few things that need to be taken care of when you wish to forgive a cheating spouse.
The lost elements in the relationship need to be restored
When cheating occurs, variables like trust, commitment, loyalty, and friendship are lost. It takes a conscious effort from both parties to work towards restoring these variables in the relationship.
One difficult hurdle you have to surmount that would aid in restoring the relationship to normalcy is being honest with each other on the cause of infidelity.
The cheating spouse has to outline the reasons why they cheated for the other party to take note.
All the underlying issues need to be addressed
Generally, one of the reasons why people cheat is because of unresolved underlying issues that have dragged over time. And usually, when there is a lack of communication, these issues remain as they are until they cause damage to the relationship.
If the individual who cheated is not ready to be open about everything, it would be extremely difficult to repair the relationship, and both parties might go their separate ways.
The only profound way to restore trust in the relationship is to be fully clear why it occurred. Therefore, if a similar incident occurs in the future, the cheating spouse will make a better choice.
The cheating spouse must cut off the communication with the person they cheated with
Also, forgiveness after an affair is preceded by the cheating spouse cutting off their relationship and communication with the person they cheated with.
They can start by deleting numbers and removing them on their social media platforms. This act would be quintessential to helping both parties heal fast and get back on track with time.
Related Reading: How to Heal From Insecurity After Infidelity
Factors that determine how long it takes to forgive a cheating spouse
There is no definite time that dictates how long it takes to forgive a cheating spouse. However, it is determined by some factors that both parties have to be aware of.
In order to forgive a cheating spouse, the erring spouse needs to be ready to communicate well.
When the relationship has been dented by cheating, there is a high level of mistrust on the side of the other party.
The erring spouse has to communicate clearly and sincerely, and this act must be done continuously. With time, the other party would be convinced of their sincerity, and this will determine when they will forgive their cheating partner.
Full confession and admittance
As touching when to forgive a cheater, the erring spouse needs to open up fully. If they are reluctant about what happened, it could further damage the relationship.
Also, if the cheating partner is not ready to reveal all that happened, it could suggest they are not willing to go ahead with the relationship. With this, forgiveness after infidelity could take a very long time.
Also, we have various levels of emotional strengths, and we process pain differently. What might take someone a short time to get over could linger on for years with another individual.
Hence, the individual's emotional strength determines how long it would take to forgive and cope with a cheating spouse. You can also refer to some quotes from the Bible to practice forgiveness after adultery.
Related Reading: Things to Ask for from Your Cheating Partner
How soon is too soon to forgive a cheating spouse?
As mentioned earlier, there is no definite time for forgiveness after infidelity as it depends on some factors. It is imperative to mention that this is a process that should not be rushed.
Each party needs to be ready to take things one step at a time.
Infidelity is one of the major relationship wreckers, and it must be handled with great care.
The incidence of infidelity does not rule out the fact that the relationship experienced good moments. At various points, each party would remember the good times they had, only to be reminded of the ugly occurrence of infidelity.
Sometimes, the cheating partner might want things to instantly get back on track, but it is not the right approach. For each party to heal properly, they need help to figure things out.
If both parties are willing to talk this out, they can look for a relationship counselor to help them.
When you are certain that the cheating spouse is ready to change and get things running again, you can forgive and grant them another chance.
Related Reading: What Constitutes Infidelity in Marriage?
Signs that show it's safe to forgive your cheating spouse
How do you know the signs to look out for before forgiving cheaters? It is simple!
The signs below show you if your cheating spouse is worth forgiving or not.
Their attitude towards the relationship
One of the first signs to look out for is their disposition towards the relationship after discovering their offense.
You need to pay good attention to how they communicate with you and how they make conscious efforts to set things right.
Someone who displays a lackadaisical attitude after being found cheating would most likely repeat the same mistake, and you must watch out for this.
Commitment level and teamwork
Another sign to check is their commitment level to the relationship moving onwards. You should be able to tell if they are ready to make the relationship work or not.
One of the best ways to express this commitment is by showing loyalty and love.
Your partner should want to spend more quality time with you to show they are concerned about your welfare and the relationship in general.
In addition, teamwork is another way of showing commitment because it reveals you are willing to compromise. The erring spouse who exhibits all these signs and more is definitely on the path to reconciliation, and it is probably safe to forgive them.
Related Reading: How to Create Teamwork in Your Marriage and Relationships
Conclusion
When it comes to cheating and forgiveness, one of the common questions relationship coaches have to answer is "how long does it take to forgive a cheating spouse?"
Getting over someone who cheated on you is difficult and taking them back is more challenging, especially if you have invested emotions, loyalty, and love into the relationship.
However, you can still make things work with your partner if you feel the relationship is still worth it.
Moving forward, both parties should be ready to communicate explicitly and remain brutally honest with each other. If there is an unresolved issue in the relationship, it should be sorted out and not left to drag.
With time, you will discover that you've been able to put the cheating incident in the past and look forward to having a more fruitful relationship with your spouse.
Also Watch:

Share this article on
Want to have a happier, healthier marriage?
If you feel disconnected or frustrated about the state of your marriage but want to avoid separation and/or divorce, the marriage.com course meant for married couples is an excellent resource to help you overcome the most challenging aspects of being married.
More On This Topic
Recent Articles
You May Also Like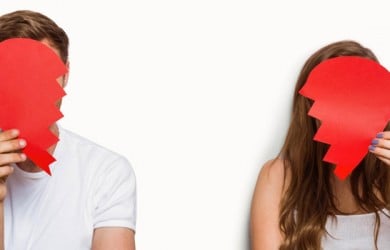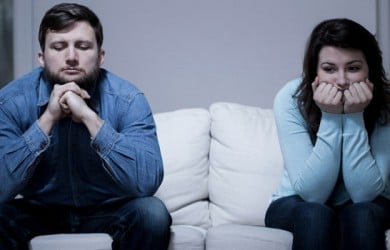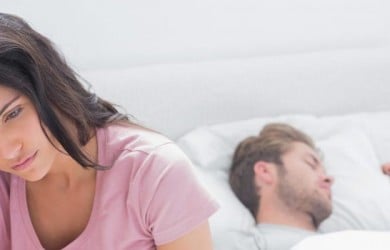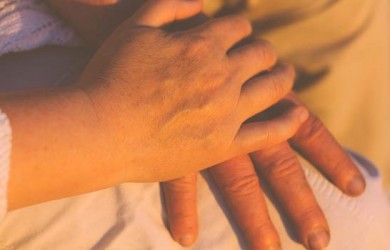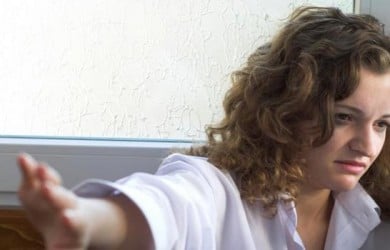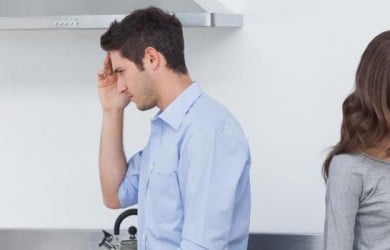 Popular Topics On Marriage Help