How to Overcome Emotional Repression in Your Relationship
What are repressed emotions? Repressed emotions are unpleasant or negative emotions that we unconsciously avoid.
According to the International Journal of Psychotherapy Practice and Research, "repression of emotion is an aspect of emotion regulation." It is an effort to avoid an uncomfortable situation. When you repress emotions, you keep them inside to avoid talking about them or facing challenges.
Repression psychology is a coping mechanism used to push away negative emotions for the time being. Also, it is an emotional method of concealing your feelings for a current situation.
As humans, we experience both pleasant and troubling situations. While we embrace the good events, the human in us always considers the ugly events problematic and uncomfortable.
Avoiding pain and suffering is typical of every human to ensure our survival on earth.
In addition, emotional repression is a way of coping with different environmental problems. However, when it becomes too much, it affects our relationship with ourselves and others around us.
Notably, it poses a significant threat to our mental health and total well-being. Why is suppressing emotions bad?
Dealing with repressed feelings can affect your everyday activities. Repressed emotion leads to sudden emotional release, outbursts, or explosions when condoning it for an extended period.
That leaves you frustrated, overwhelmed, and emotionally constipated. Also, it can even sever the healthy relationship you have with your partner and others around you.
People often use emotional repression and emotional suppression interchangeably, but these two are different.
Repression Vs. Suppression
Repression vs. suppression – it is vital to understand the differences that exist between them. Emotional suppression is a one-time act of avoiding negative emotions. It is not done regularly or as a chronic coping mechanism.
The difference between repression vs. oppression lies in the intention behind each of them. According to the American Psychological Association, "repression" and "suppression" involve removing mental content from awareness.
However, repression is generally said to be unconscious, whereas suppression is said to be conscious. "
If you believe you might have a repressed personality and want to know how to stop repressing emotions, keep reading this article.
Why does emotional repression happen?
Emotional repression is due to background, experience, and upbringing. One of the leading causes of repressed personality and repressed feelings is the environment where one grew up.
If you were raised where expressing your emotions is frowned upon, you would be emotionally constipated.
Speaking up or complaining is seen as shameful and a sign of weakness in some societies.
These people usually express their displeasure through statements like, "Get brave!" "Be appreciative." "It's not a big deal!" "Stop crying." In such an environment, little or no room is given to be expressive without criticism.
Children with enough room for learning often internalize these messages faster than anyone. They soon learn that they need to avoid negative emotions.
Although it is wrong to dwell on negative emotions for long, not acknowledging them poses more problems. Consequently, the affected individuals grow up to push their feelings away, especially the negative ones.
Furthermore, specific traumatic experiences at a very tender age may result in emotional repression. A child whose parents constantly ignore or neglect might build up repression psychology to deal with his problems.
Also, dismissing children's needs, criticizing them heavily when they make mistakes, or rebuking them when they speak their minds may lead to emotional repression. Children who experience these are more likely to repress their feelings.
People around an individual also have a huge role to play in the growth of repression psychology. Living with someone who constantly represses emotion or uses repressed feelings as a coping strategy can contribute to one's repressed emotions.
Some of the repressed emotions physical symptoms include pain, fear, depression, high blood pressure, heart diseases, and digestive problems.
What kinds of emotions get repressed?
To answer the question "what is repression?" It is vital to state some common emotions people repress.
To know how to turn off your feelings, you must recognize the feelings you avoid unconsciously. These emotions are often uncomfortable experiences. They include:
Anger

Displeasure

Unhappiness

Frustration

Displeasure over something or someone

Disappointment

Embarrassment
The above emotions all have something in common – they are all negative. Thus, it is no surprise why people with repressed personalities bottle them up rather than tabling them around people.
Emotional suppression causes and consequences are uncomfortable to cope with but not impossible to solve. To know how to deal with repressed emotions, check out repressed emotions physical symptoms below:
10 Signs you have repressed emotions
It's not always easy to identify repressed emotions and physical symptoms, but there are common signs you will notice. They include:
1. Inability to describe your feelings
People with repressed emotions have trouble tagging and understanding their emotions. When people ask them how they feel, they often find it hard to describe their feelings. That also inhibits you from taking care of yourself. Since you don't know how you feel, you may not know how to solve the problem.
Related Reading: How to Share Your Feelings With Your Spouse
2. You feel blank and numb
There are moments people experience traumatic events, but they always bounce back to reality.
For people with repressed emotions, they feel nothing. After a long time of repressed emotions, people with repression psychology are suddenly emotionally numb. They can stare into space without necessarily staring at something or thinking.
3. You feel stressed all the time
Most stress comes from working for an extended time, but it's different for people with repressed personalities.
When you feel tired and stressed, even if you have been indoors all day, that may signify repressed feelings. It means you have a lot to say but don't know how to.
4. You feel nervous
One of the causes of emotional repression is an environment where people cannot speak their minds. When you want to talk, but you are scared, it leads to nervousness. Some of the signs include fast heart rate and frequent chest pumps.
5. You feel discomfort when others tell you about their feelings
Another sign of repressed psychology is the fear that comes from people telling you about their emotions.
You might understand their situations and possible solutions but don't want to be judged or criticized. You wish they would rather keep quiet instead of talking to you.
6. You say you are fine all the time.
If your answer to every "How are you?" is "I am fine." you may be developing a repressed personality.
Your constant response is a way of dissuading people from asking for more information about you. It is a way to cloak the actual feelings you are scared of letting out.
7. You forget things quickly
While it is sometimes commendable to not dwell on issues, it might be a sign of being emotionally constipated. Even when people intentionally offend or hurt you, you forget quickly and move on to another thing. That is not maturity but repressing your emotions. It means you are not used to confronting issues head-on.
8. You are irritated when people ask you about your feelings
Someone who uses repression psychology gets angry when people pester them on how they feel. To them, they are invading their well-concealed privacy.
It feels like the person is about to strip them of their dignity. As such, they will do anything to protect it, including dissuading people who ask about their feelings.
9. You use other activities to forget about a negative experience
If you like to head on to social media or switch to Netflix anytime you have an issue, you might be emotionally constipated. Activities like drinking, clubbing, and watching movies are ways of avoiding the problem at hand.
10. You go along with any situation
You have emotional repression if you accept anything thrown at you or go along with situations even when uncomfortable. It's okay to grumble or complain. However, people with repressed feelings will agree to anything for the sake of not dealing with it.
How to release repressed emotions
One thing about repressed emotions or repressed feelings is that you might not realize that you avoid dealing with negative emotions. If you are always uncomfortable with some situations but don't talk about them, that's the sign that you unconsciously prevent them.
Dealing with repressed feelings can be challenging if you don't have any help around you. Nonetheless, there are simple ways you can use to release repressed emotions. These include:
1. Understand negative emotions
Negative emotions are uncomfortable, but you will feel frustrated if you continue to see them as a scared entity you shouldn't confront. Understand that your emotions occur because of certain events.
Without these events, you may never even think about them. Seeing negative emotions as a weakness or something shameful will further plunge you into unhappiness.
2. Learn the triggers to your emotions
If you notice that you have a repressed personality, you should pay attention to yourself more. Watch how you develop some negative emotions. What are the events that precede your unhappiness or anxiety? By identifying what wakes up your feelings, you can quickly combat them.
For instance, if you notice that the crowd makes you nervous, you can take some time to calm yourself when you see one.
3. Live with your emotions
Getting rid of those negative emotions will only worsen your repressed feelings. Instead of using your energy to avoid feeling angry or sad, accept them as they come.
When you push away negative emotions, it is like driving a wall – it goes nowhere. Sooner or later, it will lead to sudden emotional release, which can be worse.
4. Express yourself loud
The truth in dealing with repressed emotions is that you are the only one who can help yourself. Practice expressive communication with yourself whenever you are alone. For instance, you can stand in front of a mirror and speak to yourself.
Imagine the person who stepped on you the other night was in front of you. Calmly express yourself without shouting, even when you are angry. Remember that it is just you, and no one is judging you.
Related Reading: The Importance Of Communication In Marriage
Watch this video to learn to express yourself:

5. Bring up past unpleasant events
It is unhealthy to live in the past, but a way to let emotions out is remembering how you acted to some unpleasant events in history. Now, imagine how you would have reacted if you had not been scared.
Do you think you would have rejected your partner's proposal to move in with him? If yes, how would you speak to him? Practice this with any events you can remember. Gradually, you will be able to act it out in real situations.
6. Constantly check in with yourself
As you live through your daily activities, it is best to ask how you feel. It is one of the best ways to release many of the issues you might be bottling up and not know.
Start by asking, "How do I feel right now?" Try your best to label it as angry, happy, excited, melancholy, etc. By marking it, you can process the cause and come up with suitable solutions.
7. Start your statement with 'I'
If you feel uncomfortable about a particular event, there is no need to deflect by making it seem like you are not offended or affected. For example, instead of telling your partner, 'You should do this…." Say, "I feel you need to do this…."
Let it be evident that it's about you, although you need to consider others' feelings and choose your words carefully.
8. Focus on the positive side
The reason you are repressing emotions is that you dwell on what could go wrong if you speak. Rather than imagining the worst situation, why don't you think about the positive side as well? No rule ever says you should see only the wrong side in things.
9. Judge yourself less
Be free with your thoughts and stop repressing your emotions. No matter the situation, avoid telling yourself to feel in a certain way. You don't control events that happen; why should you repress your emotions?
Releasing negative emotions may be challenging, but you can reduce its effect by giving a reason for the particular feeling. For example, "I feel sad because I didn't do well in my last exam." What can I do to solve it? Do better!
10. Find a solution
Once you understand the message your emotion is trying to pass across, you can now take some actions. Think about measures that can solve the problem that brings negative emotions.
For instance, if you detest the way your partner speaks to you, how can you stop him? Leave the relationship? or respectfully talk to him? Come up with many plausible solutions and choose one.
Conclusion
Repressed emotion is a way of hiding from negative emotions. As humans, we face problems at one point or the other.
It is normal to avoid these problems because they make us uncomfortable. However, making it a habitual act can affect your mental health and relationship with people.
It is best to let out your emotions to understand how to deal with repressed emotions. It may be challenging, but you will realize emotional release is a walk in the park if you follow the steps above.
Share this article on
Want to have a happier, healthier marriage?
If you feel disconnected or frustrated about the state of your marriage but want to avoid separation and/or divorce, the marriage.com course meant for married couples is an excellent resource to help you overcome the most challenging aspects of being married.
More On This Topic
You May Also Like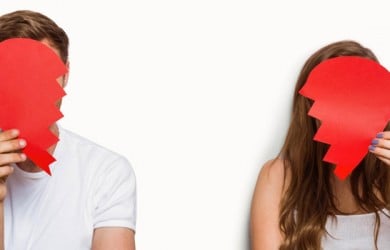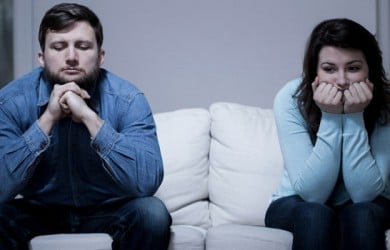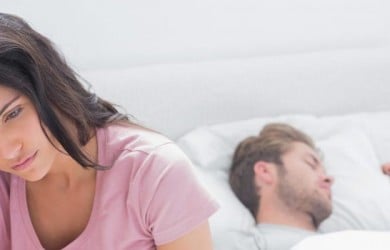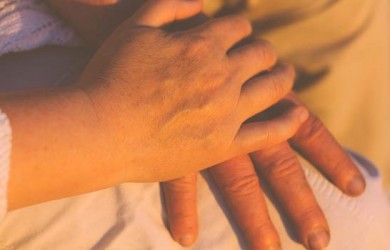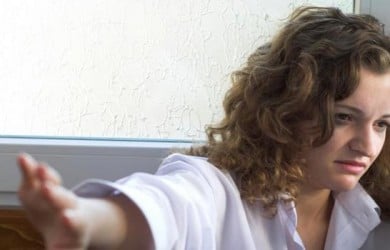 Popular Topics On Marriage Help