20 Benefits of a Long Distance Relationship
There is no template for life. The fact that some long distance-relationships fail does not mean that every long-distance relationship will. If it did not work for some partners, it could still work for others. The benefits of a long-distance relationship are quite different from other kinds of relationships.
There are advantages and disadvantages to every kind of relationship. There could be challenges in long-distance relationships. But that does not cancel the fact that there are benefits of a long-distance relationship.
The value of long-distance relationship
You may wonder why long-distance relationships are worth it.
Long-distance relationships are valuable because they create the opportunity for partners to test the authenticity of their love, commitment, sacrifice. Other good things about long-distance relationships are that they help partners improve communication skills and strengthen their confidence in each other.
Related Reading: 

How do Long Distance Relationships Work?
20 Benefits of a long-distance relationship
Long distance relationships can be tricky to navigate, so much so, that many people who are used to the quick ways of modern dating can dread them. However, long distance relationships do come with their own set of benefits.
Those who have not ventured into one may not know the benefits of long-distance relationships until they do. The advantages of long-distance relationships are numerous.
The following are the pros of long-distance relationships. While many people may assume that there are no benefits of a long-distance relationship, these points make a strong case in their favor.
1. It defines true love
Partners may be in love when they live close to each other or live in the same city, but it could just be a habit as well. Hence, when they suddenly have to live apart, the true definition of the love between the partners becomes glaring.
The importance of true love in a long-distance relationship cannot be overrated.
Related Reading: 

Signs of True Love in a Relationship
2. It tests faithfulness
Some partners are committed and faithful to their spouses or partners because they both live close. The moment they start living apart from their partner may tempt them to become unfaithful by having extra romantic affairs.
You may not entirely be able to ascertain whether your partner is truly faithful to you and your relationship until there is an opportunity to live apart for a while. Therefore a long-distance relationship helps test your partner's faithfulness.
You would automatically learn to stay faithful in a long-distance relationship if you're willing to make it work. Trust in a long-distance relationship is essential.
Related Reading: 

Faithfulness Definition in Marriage and How to Strengthen It
3. You value your partner
In some cases, seeing your partner all the time and easily may create a sense of neglect.
But a long-distance relationship would naturally constrain partners to make sacrifices that would automatically make them value each other.
Related Reading: 

Appreciating And Valuing Your Spouse
4. It helps build a solid communication system
Partners may not value consistent communication because they feel their partner is always within their reach anytime. Still, a long-distance relationship requires that partners always communicate to retain the bond of love and intimacy.
Long-distance relationships can help you build a strong communication system.
Related Reading: 

Communication Advice for Long Distance Relationships
5. You value each other's presence
Since you don't have the opportunity to see your partner regularly and easily, you tend to develop a sense of value for every moment you have the chance to spend together.
Whenever you meet each other, you would always want to maximize the moment because it may be difficult to see each other again.
6. It helps build endurance
Long-distance relationships help partners develop patience irrespective of what the issue is.
When you do not see your partner often, it trains you to imbibe the quality of endurance and not give up on your relationship at every slight challenge.
7. Freedom to pursue personal dreams
If partners do not carefully manage their relationship, they may neglect other things that matter to them, such as their college education, job/career, business, etc. Since you want a successful relationship, you must also realize that a successful relationship is not equal to a successful life.
Therefore a long-distance relationship gives you the liberty to pursue your academic goals, career development, or business growth.
8. It builds solid independence
When you live far away from each other in a long-distance relationship, you realize how independent you can be. You become independent in your choices and decisions and can do everything on your own.
Related Reading: 

Why Is It Important to Be Independent in a Relationship?
9. You learn extraordinary commitment
A long-distance relationship can help you imbibe the attitude of being extraordinarily committed; because it would require you to be consistent in keeping in touch with your partner through phone calls, text messages, chats, and video calls.
Other areas of your life can be better with these extra commitments, such as dealing with procrastination, stretching yourself to achieve your goals, etc.
10. You create lasting memories
Since you may not be able to see your partner as often as you want, you value every moment together, and as a result, everything you do together creates lasting memories.
Whenever you return to staying apart again, you are not necessarily bored because you have memories to flashback on.
Related Reading: 

Ways to Create Memories with Your Partner
11. It prepares you for emergencies
The lockdown that resulted from the COVID-19 pandemic affected some partners who could not do without seeing each other.
Meanwhile, it was a norm for partners in long-distance relationships to live away from each other but still keep their relationship working because they are already used to staying apart.
12. It strategically builds intimacy
Partners can build intimacy when they are always with each other. It can be physically or through any means.
Being that partners in a long-distance relationship know that they may not be together physically as often as they desire, they keep close communication through phone calls, text messages, social media chats, and video calls.
All of these have a way of establishing solid intimacy between partners because they are always in touch.
Related Reading: 

How to Be Intimate in a Long-Distance Relationship
13. You learn to overcome your weaknesses
If partners resolve not to have sex until after their wedding and one of the partners has a very high urge for sex, it is most likely that the way out for the partner with such weakness is a long-distance relationship.
You also learn to master your emotional weaknesses, such as getting anxious at the slightest problems or even trust issues.
14. It tests compatibility between partners
Since long-distance relationships require patience, commitment, and sacrifice, a partner who cannot cope with the demands is most likely not compatible with you.
Long-distance relationships give you a chance to test your compatibility.
Related Reading: 

Best Love Compatibility Tests for Couples
15. It improves your creativity
No doubt, many long-distance relationships face many challenges. Partners who are unable to manage the challenges end up breaking up.
But a long-distance relationship could activate your ability to think of new ways to make your relationship work if you're determined to stay together no matter what.
16. You learn to live together and apart
Suppose you and your partner lived together before one of you had to move, and you continue your relationship as a long-distance one. In that case, you automatically have the experience of both living together and living apart.
So, either way, you don't have a problem with ensuring that your relationship works. Distance no longer becomes a barrier to the success of your relationship.
17. You learn to sacrifice
Long-distance relationships help partners understand the true essence of sacrifice in a relationship.
A person who sees their partner always may not know what it takes to wait for a long time before they get to see their partner again after a nice date together. It also teaches you to let things go and understand each other better.
18. You learn new hobbies
To ensure that you're not lonely since your partner is not always around to keep you company, you may want to engage in any endeavor to keep yourself busy, such as cooking, singing, and playing the piano.
The benefits of long-distance relationships can also reflect positively in other areas of your life. It can help you learn new hobbies and strengthen your relationship.
19. It creates a story for partners
Partners who have had the experience of living together and living far away from each other would have a piece of good advice to give to people in relationships concerning the issue of distance.
20. Travelling
Instead of focusing on the downsides of having a partner in another country or state, you can view this as an adventure. You could explore it together and build new memories.
Visiting your partner will feel like a vacation or an adventure that you look forward to.
Related Reading: 

Long Distance Relationship Advice For Couples
To know more about the benefits of a long-distance relationship, watch this video.

Go the distance!
If you are scared of going into a long-distance relationship, you may want to reconsider it based on the benefits of a long-distance relationship, as listed above. Always remember that there are merits and demerits to every choice you make.
Therefore, if you are sure that your proposed partner loves you, you two are compatible, and you both have the willingness to make your relationship work, then why not give it a shot?
Share this article on
Want to have a happier, healthier marriage?
If you feel disconnected or frustrated about the state of your marriage but want to avoid separation and/or divorce, the marriage.com course meant for married couples is an excellent resource to help you overcome the most challenging aspects of being married.
Learn More On This Topic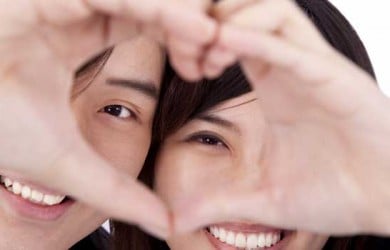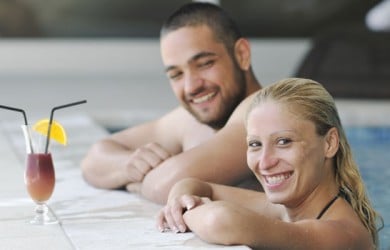 You May Also Like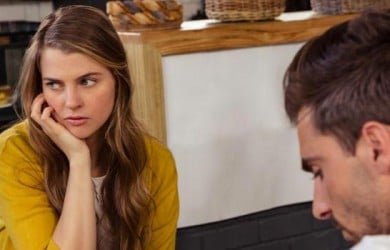 Popular Topics On Married Life