When to Walk Away After Infidelity
So you have been cheated on by your partner. Now you're facing the dilemma of whether to stay or leave. Besides the pain you get from the betrayal, knowing when to walk away after infidelity is a lot harder to face.
However, decision-making could be easy if you'd think about what's right for you. But we understand that this situation has caused you a whirlwind of emotions. And it's expected that you're confused and don't know what's right for you anymore.
After all, it's hard to unlove a person that you have spent so much time and memories with.
Does a relationship survive after infidelity
Experts say relationships can survive after infidelity. An affair is not a terrible disorder with no cure. Just like in health diagnosis, the root cause of the problem has to be identified before treating it.
However, the cure will only happen when both parties are willing to mend the broken marriage. In simple words, both partners will make efforts to make the marriage work.
There are a lot of marriages that become more successful after infidelity. After all, an extra-marital affair is not an end zone.
How do you know if you stay or not after infidelity
The idea of divorce typically comes to mind after infidelity. However, this does not end the relationship. It instead shatters your idea about relationships. It leaves you thinking about whether to go or stay in the relationship.
While infidelity is so devastating, one must focus on rebuilding the relationship when possible. But sometimes, the pain of infidelity is so severe that trust can no longer be given.
To determine when it's time to walk away after infidelity depends on the willingness of both partners to resolve their issues. If either of them doesn't make an effort to sustain the relationship, it's best to leave regardless of how painful it may be.
10 signs to understand when to walk away after infidelity
Deciding whether to leave or stay in the relationship is another type of battle. But knowing when to walk away after infidelity is power. But can you know when it's time to walk away?
Well, here are a few signs that may help you decide when you need to walk away:
1. You're partner is not sorry for the betrayal
If your spouse doesn't show remorse after betraying you, they implicitly tell you the relationship is over. Words are free, and if they can't be brave enough to consider your feelings, don't ever think that the relationship will get any better.
Showing signs of remorse will help you move on from the betrayal. Your beloved did a terrible act to the marriage, and it's your partner's responsibility to make it up to you. If your partner keeps blaming the other person for what happened, don't expect an apology.
Related Reading: 5 Life Lessons Betrayal in a Relationship Can Teach You
2. They refused to see a counselor for marriage counseling
One way of knowing when to walk away after infidelity is by asking them to get counseling with you. If they refuse, they are not interested in fixing the marriage.
Communication is the key to every relationship. Counseling will help both spouses communicate their feelings both before and after infidelity. A partner who refuses an open discussion only means that they are no longer interested in making the relationship work.
3. You get tired of fixing the relationship
The pain of infidelity never goes away. We just learned to numb it down, especially if betrayal is a recurring incident. If you don't care if they are sorry or not, or marriage counseling doesn't interest you anymore, it's an indicator that you've had enough.
Once you get tired of fixing the relationship, you've already reached the finish line of your marriage. This means that you no longer want to put in an effort. If this is the case, it's time to pack up. You deserve happiness elsewhere.
Related Reading: 22 Expert Tips to Fix Old Relationship Issues in the New Year
4. Your partner still connected with the third-party
Even though they have shown remorse and attended counseling with you, you'll be in pain again if they are still connected with their cheating partner. If this happens, everything was an act, and they only did those things to avoid the drama.
The trust that you've to rebuild becomes useless. Even if their connection is innocent, sure, this would cause you sleepless nights. Do you want to live a life without peace of mind? If no, then that's how you know when it's time to go away.
5. There's no progress in the relationship
A relationship is a two-way straight. While it's hard to go back to how things were before, it's possible if both spouses are committed to fixing the relationship. If not, it's a waste of time.
Deciding to divorce after infidelity is no easy task. More than that, it's painful, and it would affect the people close to both of you. But are you willing to settle a no-progress relationship?
Remember that making a marriage work needs two people making an effort. It requires a more substantial commitment.
Related Reading: 25 Things You Should Never Do in a Relationship
6. The relationship depends on you
First of all, it's your spouse who betrays the sanctity of marriage. You should not steer the relationship alone to keep it back. If there's one person that should make the most effort, it's the cheating spouse.
It takes two to tango. If they don't have any share in putting things back, how sure are you that they are committed this time?
7. You're only staying for the sake of your children
It's hard to know when to give up on a marriage after infidelity when children are involved. A lot of things may come to mind – are my children going to be okay? Can I raise them well alone?
However, note that marriage that is not motivated by love and respect is meant to fall apart. Sure it would be hard for both spouses to stay in a relationship where love and affection are no longer served. However, it's a lot harder for your kids to see that you're arguing now and then.
If children are used to seeing betrayal, heated arguments, and fights, it may have caused a long-term psychological impact.
Related Reading: Give Your Child Freedom of Expression
8. There's no physical intimacy in the relationship anymore
Getting intimate together after infidelity is an essential part of winning you back. This will help you get over the betrayal quickly. Most importantly, this can put back the trust you've given to them once. After all, love and trust are the particular elements of marriage.
It will take a while to get intimate with your spouse again. As this says, time heals all wounds. However, if you think you can't be that close to them, the marriage may no longer be salvageable.
9. They always lie
As cliche as it may sound, "once a cheater, always a cheater." Cheating is a choice, but it's a lot worse when it becomes their personality. If you think dishonesty and deceit have become a pattern, save yourself.
The worst thing about being cheated on many times is you don't know the truth anymore. Even if they are telling the truth, you're still doubtful. Once an affair breaks trust, every act can be triggered. Staying will not do any good for both of you.
Check out this video to understand how to deal with lies in a relationship:

10. You can't get over the betrayal
How to know when to walk away after infidelity if you can't get over the betrayal? Even if you wish to get back together, you simply can't. Even if you both have tried counseling, traveling together, or getting intimate, you can't move on. Thus, all efforts are put to waste.
Instead of fixing the marriage, maybe it's time to walk away. Not everyone can have a breakthrough from infidelity. And that's okay. If you think it has cut your heart deeply and you don't seem to move on from it, do yourself a favor. File a divorce because it's too time to let go.
After all, both spouses have done their share to save the marriage. Sometimes infidelity is the catalyst that we need to accept to realize that you're not just meant to be. Both of you need to give yourself a favor. Maybe happiness could be found elsewhere and not with the person you exchange "I Do's" with.
Related Reading: How to Forgive Your Husband for Betrayal
FAQs on when to walk away after infidelity
Check out these further pieces of information about walking away from the relationship after infidelity.
Q: What percent of marriages end in divorce after infidelity?
A: A study by the American Psychological Association provides that 20-40% of infidelity incidents lead to divorce. Women mainly initiate divorce. Most men choose not to end the relationship even after infidelity.
However, traditional roles are also evolving because of the rise of women committing infidelity. The same study also indicates that financially independent women are more likely to commit adultery.
Q. How often do couples stay together after infidelity?
A: According to Dr. Joseph Cilona, it's hard to know how long does a marriage last after infidelity. Besides the sensitivity of the topic, the statistics are ambiguous. However, one thing is for sure – the relationship can be rebuilt within 1 to two years.
Related Reading: Separation Can Help Couples Recover From Infidelity
 
Q: Should one stay married or not after infidelity?
While it's easy to assume that marriage will fail, it's not that simple. And it's a good thing. The majority of experts will agree on the possibility of recovery after infidelity.
However, they also consider that the journey to recovery and rebuilding trust requires hard work for both partners. If parties are willing to take the road of recovery, then leaving the marriage should never be a choice.
Final thoughts
Any form of cheating is painful. It's even more distressing when you experience walking in on cheating spouse. You may need plenty of time to recover from it. But the good news is, time is a healer. It will be a bad day today, but it doesn't mean that it will be like that every day.
Whatever your decision, never shame. Just as long as you have done your part, there's no room for guilt. It's okay to admit defeat.
Share this article on
Want to have a happier, healthier marriage?
If you feel disconnected or frustrated about the state of your marriage but want to avoid separation and/or divorce, the marriage.com course meant for married couples is an excellent resource to help you overcome the most challenging aspects of being married.
More On This Topic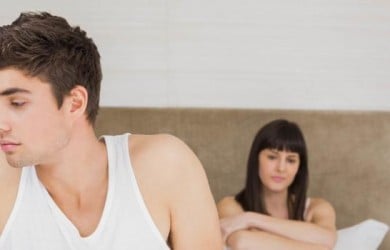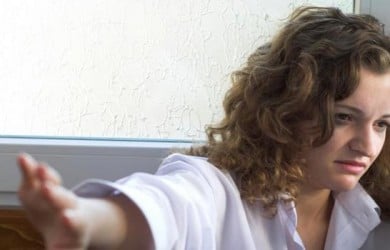 You May Also Like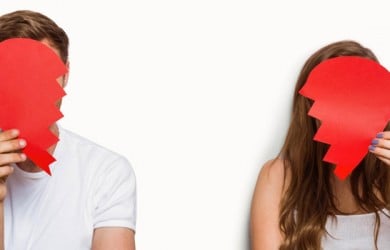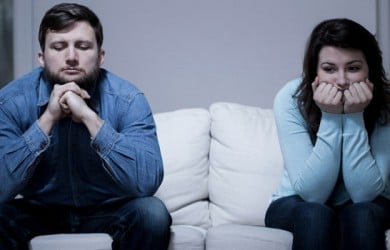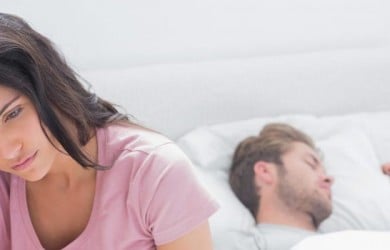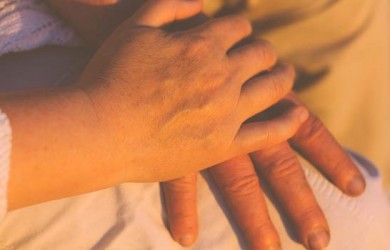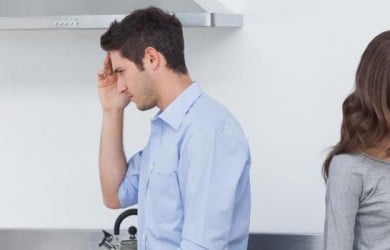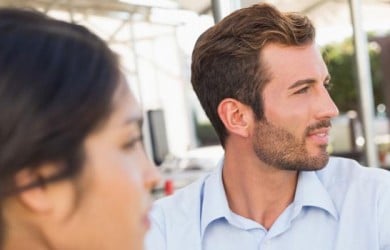 Popular Topics On Marriage Help