11 Signs to Understand When to Walk Away After Infidelity
So you have been cheated on by your partner. Now you're facing the dilemma of whether to stay or leave. Besides the pain you get from the betrayal, knowing when to walk away after infidelity is a lot harder to face.
However, decision-making could be easy if you'd think about what's right for you. But we understand that this situation has caused you a whirlwind of emotions. And it's expected that you're confused and don't know what's right for you anymore.
After all, unloving someone you have spent so much time and memories with is hard.
To help you decide, we are here to guide you through things that can help you know whether you should stay in the relationship or when is the right time to walk away from a relationship after infidelity.
Does a relationship survive after infidelity?
Relationships can survive after infidelity. While the pain of infidelity may seem unbearable, it is possible to overcome it. You may ask, "Does the pain of infidelity ever go away?" It can go away with genuine remorse, repentance, and a commitment to rebuilding trust.
Walking away is not the only option; some couples emerge stronger from this crisis. However, it requires open communication, counseling, and a willingness to address the root causes. Healing takes time, but with patience and effort, the pain can diminish.
There are indeed reasons not to divorce after infidelity, and some couples find that working through the challenges together strengthens their bond. Possible signs your marriage will survive infidelity include both partners showing true remorse, taking responsibility, and actively working to rebuild their connection.
Remember, it won't be easy, but restoration and redemption are possible through faith, love, and understanding.
How do you know if you stay or not after infidelity?
Deciding whether after infidelity, divorce or stay is an incredibly challenging process. You may have questions like when to leave after infidelity or whether you should get a divorce after infidelity. However, it requires deep introspection and emotional evaluation before coming to any conclusion.
Look for signs of genuine remorse and willingness to change from the unfaithful partner. Consider whether the betrayal is a one-time mistake or a recurring pattern. Reflect on your emotional well-being and whether you can rebuild trust in the relationship.
Determining when to divorce after infidelity depends on the willingness of both partners to resolve their issues. Seek support from friends, family, or a therapist to help you navigate this difficult decision.
If either of them doesn't make an effort to sustain the relationship, it's best to leave, regardless of how painful it may be.
11 signs to understand when to walk away after infidelity
Deciding whether to stay in a relationship or when to walk away after infidelity is an incredibly challenging and emotionally charged decision. It's a battle between holding on to what was once cherished and finding the strength to move forward.
Knowing when it's time to walk away is a powerful realization, empowering individuals to prioritize their well-being and happiness. Here are a few signs that may help you determine when to walk away after infidelity:
1. Your partner is not sorry for the betrayal
If your spouse doesn't show remorse after betraying you, they implicitly tell you the relationship is over. Words are free; if they can't be brave enough to consider your feelings, don't ever think the relationship will get any better.
Showing signs of remorse will help you move on from the betrayal. Your beloved did a terrible act to the marriage, and it's your partner's responsibility to make it up to you. Don't expect an apology if your partner blames the other person for what happened.
2. They refused to see a counselor for marriage counseling
One way to know when to walk away after infidelity is by asking them to get counseling. If they refuse, they are not interested in fixing the marriage.
Communication is the key to maintaining a healthy relationship. Counseling will help both spouses communicate their feelings both before and after infidelity. A partner who refuses an open discussion only means they are no longer interested in making the relationship work.
3. You get tired of fixing the relationship
You may ask, "Does infidelity pain ever go away?" Generally, the pain of infidelity can go away, but sometimes it may not. In such cases, you just learn to numb it, especially if betrayal is recurring.
If you don't care if they are sorry or not, or marriage counseling doesn't interest you anymore, it indicates you've had enough.
Once you get tired of fixing the relationship, you've already reached the finish line of your marriage. This means that you no longer want to put in an effort. If this is the case, it's time to pack up. You deserve happiness elsewhere.
4. Your partner is still connected with the third-party
Even though they have shown remorse and attended counseling with you, you'll be in pain again if they are still connected with their cheating partner. If this happens, everything is an act; they only do those things to avoid drama.
The trust that you've to rebuild becomes useless. Even if their connection is innocent, sure, this would cause you sleepless nights. Do you want to live a life without peace of mind? If not, that's how you know when it's time to go away.
5. There's no progress in the relationship
A relationship is a two-way straight. While it's hard to go back to how things were before, it's possible if both spouses are committed to fixing the relationship. If not, it's a waste of time.
Deciding to divorce after infidelity is no easy task. More than that, it's painful and would affect the people close to you. But are you willing to settle a no-progress relationship? Remember that making a marriage work needs two people making an effort. It requires a more substantial commitment.
6. The relationship depends on you
First of all, it's your spouse who betrays the sanctity of marriage. You should not steer the relationship alone to keep it back. If there's one person that should make the most effort, it's the cheating spouse.
It takes two to tango. If they don't have any share in restoring things, how sure are you that they are committed this time?
7. You're only staying for the sake of your children
It's hard to know when to give up on a marriage after infidelity when children are involved. A lot of things may come to mind – are my children going to be okay? Can I raise them well alone?
However, note that marriage not motivated by love and respect is meant to fall apart. Sure, it would be hard to stay in a relationship where love and affection are no longer served. But it's a lot harder for your kids to see that you're arguing now and then.
If children are used to seeing betrayal, heated arguments, and fights, it may have caused a long-term psychological impact.
8. There's no physical intimacy in the relationship anymore
Getting intimate together after infidelity is an essential part of winning you back. This will help you get over the betrayal quickly. Most importantly, this can put back the trust you've given to them once. After all, love and trust are the particular elements of marriage.
It will take a while to get intimate with your spouse again. As this says, time heals all wounds. However, if you think you can't be that close to them, the marriage may no longer be salvageable.
9. They always lie
As cliche as it may sound, "once a cheater, always a cheater." Cheating is a choice, but it's a lot worse when it becomes their personality. If you think dishonesty and deceit have become a pattern, save yourself.
The worst thing about being cheated on often is you no longer know the truth. Even if they are telling the truth, you're still doubtful. Once an affair breaks trust, every act can be triggered. In such cases, staying after infidelity may not benefit any of you.
10. You can't get over the betrayal
How to know when to walk away after infidelity if you can't get over the betrayal? Even if you wish to get back together, you simply can't. You can't move on even if you have tried counseling, traveling together, or getting intimate. Thus, all efforts are put to waste.
Instead of fixing the marriage, maybe it's time to walk away. Not everyone can have a breakthrough from infidelity. And that's okay. If you think it has cut your heart deeply and you can't seem to move on from it, do yourself a favor.
You may consider filing a divorce because it's probably the time to let go. After all, both spouses have done their share to save the marriage.
Sometimes infidelity is the catalyst we need to accept to realize that you're not just meant to be. Both of you need to give yourself a favor. Maybe happiness could be found elsewhere and not with the person you exchange "I Do" with.
11. Constant denial and gaslighting
If your partner constantly denies the infidelity or attempts to gaslight you by making you doubt your own perceptions and emotions, it can lead to confusion and emotional distress. Gaslighting can be emotionally abusive and further erode trust in the relationship.
A genuine effort to address the issue requires honesty and accountability, not manipulation. If gaslighting persists, it may indicate that it's time to prioritize your own mental and emotional health by considering a path that leads to healing and growth outside of the relationship.
Factors to consider before making a decision
Infidelity shakes the very foundation of a relationship, leaving individuals grappling with complex emotions and uncertainty about the future. It's essential to carefully assess various factors when to walk away after infidelity or before arriving at a decision, acknowledging that each relationship is unique and requires thoughtful consideration.
Here are some crucial aspects to ponder:
1. Severity of infidelity
Infidelity exists on a spectrum, ranging from a momentary lapse in judgment to a fully-fledged emotional or physical affair. Understanding the severity of the transgression is pivotal in making an informed decision.
A one-time mistake might be more forgivable, especially if it is genuinely regretted and never repeated. However, a prolonged affair or repeated instances of betrayal may deeply fracture trust and make rebuilding the relationship significantly more challenging.
2. Length of the relationship
The length of a relationship can significantly influence the decision-making process. Long-term relationships often have a more extensive emotional investment, shared memories, and a sense of familiarity that can be hard to let go of.
It is essential to weigh the history and positive aspects of the relationship against the pain caused by the infidelity. Assessing whether the bond you share is strong enough to withstand the turmoil can provide valuable insights into the potential for rebuilding.
3. Presence of children
When children are involved, the decision to stay or leave after infidelity becomes even more complex. The well-being of the children must be a top priority. Some couples can successfully navigate through infidelity and maintain a healthy environment for their children.
Meanwhile, others might find that staying in a strained relationship can negatively impact the kids. It is crucial to carefully evaluate how the decision will affect them and consider what will provide them with a stable and nurturing environment.
4. Mutual willingness to work on the relationship
The aftermath of infidelity requires tremendous effort from both partners to heal and move forward. Both individuals must be willing to take responsibility for their actions, engage in open and honest communication, and actively work on rebuilding trust.
If one partner is unwilling to participate in the recovery process or shows a lack of commitment to change, it may hinder progress toward reconciliation.
5. Individual capacity to forgive
Forgiveness is a profound and transformative process, but it is not easy. Reflect on your ability to forgive your partner for the betrayal genuinely. Forgiveness doesn't mean forgetting or condoning the actions but rather letting go of the resentment and anger that can consume a person after infidelity.
It is crucial to assess whether you can envision a future where forgiveness is possible and whether it aligns with your emotional needs.
6. Emotional support system
Navigating the aftermath of infidelity can be emotionally draining, and having a reliable support system is invaluable. Reach out to friends, family, or seek professional counseling to help you process your feelings and gain perspective.
The presence of a strong support network can provide comfort, guidance, and an objective viewpoint that can facilitate your decision-making process.
7. Personal values and boundaries
Evaluate whether the relationship aligns with your core values and principles. Infidelity can challenge personal boundaries, and assessing whether the breach is reconcilable with the standards you set for yourself and your relationships is crucial.
Establishing clear boundaries moving forward is essential, as it can help create a healthier dynamic if the relationship is salvaged.
When to consider leaving
The decision of when to walk away after infidelity is one of the most difficult and emotionally charged choices one can face. While reconciliation is possible in some cases, there are certain situations where leaving may be the best option for your overall happiness and self-respect.
Consider leaving the relationship if:
1. Continuous lack of remorse
If your partner shows no genuine remorse for their actions and does not acknowledge the pain they caused, it may indicate that they are not committed to making amends.
2. Irreparable trust
You cannot deny that trust is the foundation of any relationship, and it often becomes severely damaged after infidelity. Find that trust cannot be rebuilt due to repeated instances of infidelity or a persistent lack of transparency. It may be incredibly challenging to move forward together.
3. Pattern of recurring infidelity
Infidelity becoming a recurring issue suggests a deeper problem in the relationship that needs to be addressed. If your partner cannot break the pattern of betrayal, it may be an indication that the relationship is not healthy for you.
4. Emotional detachment persists
A significant emotional distance between you and your partner may persist even after attempts to reconcile. Emotional connection is essential in a relationship; if it cannot be restored, it may be a sign that the bond has been irreparably damaged.
5. Consistent compromise of emotional well-being
Staying in a relationship where the emotional toll is consistently high, and your emotional well-being is compromised may have detrimental long-term effects on your mental health. It is essential to prioritize your own well-being and self-respect.
6. Unwillingness to put in the effort
For reconciliation to have a chance, both partners must be willing to invest effort in changing, taking responsibility, and prioritizing the relationship. If your partner is unwilling to do the necessary work, it may hinder any progress toward healing and growth.
7. Disregard for boundaries
If your partner continuously disregards the boundaries you set or repeats behaviors that caused the infidelity, it can be tough to create a healthy and safe environment for both partners.
Remember, deciding to leave a relationship is highly personal, and there is no universal right or wrong answer. Take the time to reflect on your emotions, values, and needs. Seek support from trusted family, friends, or a therapist to help you navigate through this challenging decision-making process.
How to move forward after the decision
Moving forward becomes a crucial step in the healing process after making the challenging decision to stay or leave following infidelity. Regardless of your path, focusing on your well-being and taking proactive steps toward personal growth and emotional recovery is essential.
Here are some key strategies to help you navigate this transitional phase:
1. Acknowledge your emotions
Coming to terms with the aftermath of infidelity can be emotionally overwhelming. Allow yourself to experience different emotions, including anger, sadness, confusion, and relief. Suppressing emotions may hinder the healing process. Seek solace in journaling, talking to friends, or attending support groups to process your feelings.
2. Seek professional support
Consider seeking guidance from a counselor or therapist experienced in dealing with infidelity and relationship issues. Professional support offers an impartial perspective and provides coping strategies tailored to your specific situation. Therapy can help you gain clarity, self-awareness, and a deeper understanding of your emotions.
3. Set clear boundaries
Establishing boundaries is essential, especially if you decide to work on the relationship. Communicate your needs and expectations clearly to your partner. Setting boundaries will help rebuild trust and protect your emotional well-being. Boundaries may include guidelines on communication, honesty, and acceptable behaviors.
4. Practice self-compassion
It's easy to blame oneself after infidelity, but remember you are not responsible for your partner's actions. Avoid self-criticism and practice self-compassion. Engage in positive self-talk and focus on personal growth. Treat yourself with kindness and understanding as you navigate through the healing process.
5. Communicate openly
If you choose to stay in the relationship, honest and open communication is vital. Express your feelings, concerns, and needs without fear of judgment. Encourage your partner to do the same, creating a safe space for both of you to address issues and work towards reconciliation.
6. Rebuilding trust (if applicable)
Rebuilding trust after infidelity is a gradual process. It requires consistency, transparency, and genuine efforts from both partners. The unfaithful partner must be willing to demonstrate their commitment to change through actions, not just words.
As the hurt partner, practice openness to the possibility of trusting again, but also recognize that rebuilding trust takes time.
Check out this video by coach Adrian, a relationship expert, to understand how to deal with lies in a relationship:
7. Surround yourself with supportive people
Lean on your support system of friends and family who can provide a listening ear, encouragement, and understanding. Sharing your experiences with supportive individuals can help alleviate feelings of isolation and provide different perspectives on the situation.
8. Forgiveness (if applicable)
Forgiveness is a complex and personal decision. It does not mean condoning the behavior or forgetting the pain caused. It is about releasing the burden of anger and resentment for your emotional well-being. Forgiveness may require time and personal growth before it can be genuinely offered.
9. Consider future goals
Reflect on your long-term goals and whether they align with the direction of the relationship. Assess whether the relationship, after infidelity, can contribute positively to your growth and fulfillment. Consider what you want for yourself moving forward and whether the relationship aligns with those aspirations.
Remember that everyone's journey through healing is unique, and there is no fixed timeline for recovery. Embrace the process, be compassionate towards yourself, and focus on personal growth as you navigate the path to moving forward after the decision.
Commonly asked questions
Whether to walk away from the relationship after infidelity or not is your own decision. You must consider various things before you can actually decide whether you want to end this relationship. This section answers some of your questions on infidelity.
Should one stay married or not after infidelity?
Staying married or not after infidelity depends on individual circumstances. Factors like severity, remorse, and willingness to rebuild trust play a role. Seek professional guidance, open communication, and introspection to make this difficult decision.
Can a relationship survive infidelity?
Yes, relationships can survive infidelity with the effort of both partners. Rebuilding trust through open communication, remorse, and counseling is vital. Success varies, and healing takes time.
How do I rebuild trust after infidelity?
Rebuilding trust involves genuine remorse, transparency, and communication. Seek couples therapy, express feelings, and commit to healing together.
How long does it take to heal after infidelity?
The healing process varies for each person and couple. Depending on the severity and commitment to reconciliation, it may take months or even years.
Is it best to leave after cheating?
Leaving after cheating depends on the situation. Lack of remorse, repeated betrayals, and compromised well-being may indicate leaving is the best choice for long-term happiness.
Final thoughts
When faced with the painful aftermath of cheating, knowing when to walk away after infidelity can be a daunting decision. Take the time to reflect on your emotions and evaluate the willingness of both partners to rebuild trust. Seek guidance from friends, family, or a therapist to gain perspective.
Remember that healing is a personal journey, and it's okay to prioritize your well-being and happiness. Trust your instincts and know there is hope for a brighter future, whether you choose to reconcile or start anew. Embrace the process of healing and growth with self-compassion and strength.
Share this article on
Want to have a happier, healthier marriage?
If you feel disconnected or frustrated about the state of your marriage but want to avoid separation and/or divorce, the marriage.com course meant for married couples is an excellent resource to help you overcome the most challenging aspects of being married.
Learn More On This Topic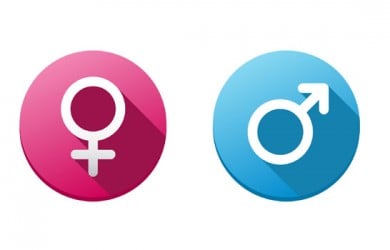 You May Also Like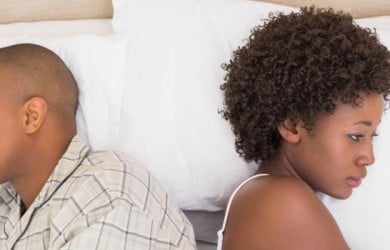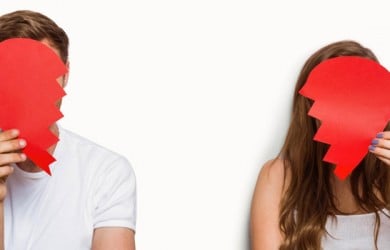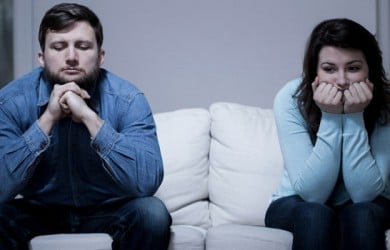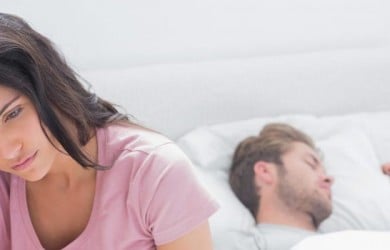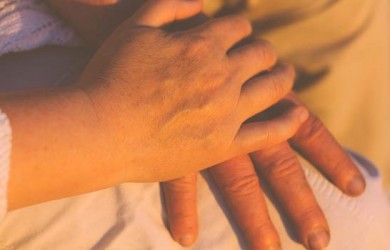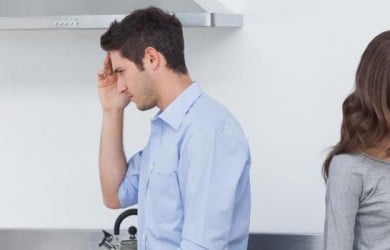 Popular Topics On Marriage Help