10 Things You Must Know Before Separating From Your Husband
"I want to separate from my husband."
You have thought this aloud many times now but the decision of separating from your husband is not just yours to make. You have to think hard about the future.
The question is not just how to separate from a husband or how to separate from a spouse but what steps to take to ensure that the process is less painful for both of you.
Deciding to separate from your husband is one of the hardest decisions you will ever make.
When you're married, your lives become intertwined, and the thought of leaving that can be terrifying. If you still love your husband, separating can feel heartbreaking.
What is separation in marriage?
Marital separation is a state where the partners choose to live apart with or without a court order.
Couples choose to separate from their spouse when things are simply not working out.
When is it time to separate in a marriage?
Some people seek separation as a definite break in their relationship when they need some time apart to think clearly about the issues affecting them.
Sometimes, even during this break, if a wife separated from her husband, thinks that there is no way to continue living with him, she may file for a divorce.
But not every separation in marriage is a prelude to a divorce.
For some couples, separation is a chance to work things out while getting some much-needed space.
An important marriage separation advice. Whatever the outcome, separating from your spouse is not a decision to take lightly.
If you are thinking about separating from your husband and are wondering how to prepare for separation or what to do when separating from your husband, here are 10 things you need to know:
1. Ground rules are important
How to separate from your husband?
You've spent some good times and not-so-good times together. So separating from a spouse isn't something that just happens overnight.
Bear in mind that preparing for separation needs to be done properly to avoid any lingering discord that may affect your lives later.
Now, ground rules are probably the last thing on your mind if you're preparing to cast out on your own.
But having some ground rules in place while getting separated can make the difference between whether you get what you need out of the separation or not.
You'll need to have some hard conversations while separating from your husband. Decide together who will live where, and whether or not you will have contact during the separation.
As part of the steps to separate from husband or wife, agree on how to handle tough issues like child care and visitation arrangements, and whether dating is allowed.
2. Be gentle while retaining good boundaries
How to tell your husband you want a separation?
Separation of a husband and wife is rough on both partners. If you are hoping for reconciliation after separating from your husband or even if you aren't but you have children to think of, it's important to be gentle where you can. That's one of the things to consider before separating.
The more anger and animosity you bring, the less likely you are to get what you need. Just state clearly that you can no longer be together and do not start picking on the old discussions.
You can be gentle while retaining good boundaries – if your spouse is being cruel or unreasonable, step away if you can.
3. Relief is a normal reaction
If your marriage has become fraught enough for a separation from your husband, a sense of relief when the separation actually takes place is only natural.
After all, you've been in an emotional war zone – leaving it feels like breathing a sigh of relief.
Don't mistake relief for a sign that you should separate permanently.
It doesn't mean being with your partner is the wrong choice, but it does mean that the current situation isn't tenable and something has to change.
4. There are a lot of practical considerations
Thinking of separating from your husband? There are a lot of things to think about before you actually separate.
Where will you live?
How to be separated from your husband?
How will you support yourself?
Will separating from your husband affect your ability to work?
The answer to the question, how to get separated from your husband is this.
Get up to speed on marital finances.
Sort out your financial and living situation as early as you can so you don't have the added stress of dealing with them once the separation is underway.
Don't forget to pay attention to the little things, like who pays the internet bill or whose name the water bill is in.
Get everything squared away and be sure you have your own personal bank account as soon as you can. Remember, the consequences of separation or divorce are different for both genders.
5. Alone time can be both good and bad
Alone time is vital for recharging your batteries and figuring out who you are outside of your marriage.
Factor in regular alone time, whether that's a quiet evening alone or even a weekend break after separating from your husband.
However, you can have too much of a good thing.
Too much alone time can leave you feeling isolated and depressed.
Make sure you get out and about and see friends and family, or join in with events at your workplace or in your local community.
6. You'll be glad for your support network
Your support network is a lifeline during the process of separating from your husband.
Having good friends and family to lean on will make it so much easier to handle.
Confide in those you know you can trust and don't be afraid to ask for help when you need it.
Choose your support network carefully. Steer clear of those who just want to gossip, or tell you what to do.
You might consider getting a professional therapist too. They can listen and help you work through the deeper issues.
7. Separation doesn't have to be the end
Some marriages do progress from separation to divorce and there's no shame in that.
Not every marriage is suited to the long haul. There are some marriages, however, that manage to recover from separation and become stronger than ever.
Time apart can be just what you both need to figure out what you truly want from your marriage, and from life.
From there, if you're both committed, you can map out a way forward together.
8. Don't overshare on social media
As tempting (or liberating) as it can get to pour your heart out to the world, separation is a time for absolute discretion on Facebook, Twitter, etc.
Keep your separation off social media – this is between you and your partner, not the world.
Preparing to separate from your husband? It is best to avoid displaying your relationship status on social media platforms if you are contemplating separating from your husband.
9. Don't slip into a separation limbo
If you have decided to call it quits, legalize your separation with marriage termination.
Once you get divorced, you can finally move on with your life.
Even if you haven't really been married for quite some time, don't get comfortable with just the separation.
Making it legal marks an important turning point in your life.
It is also important for the whole family to recover and get on with the rest of their life and not fantasize about a possible reconciliation.
Also watch:
10. All emotions are allowed
You're going to feel a range of emotions during your marriage separation, and that's absolutely natural.
You may feel like questioning yourself – Should I separate from my husband?
So, you are separating from your husband, then what's next for you?
Don't be surprised if you find yourself cycling from relief to anger to fear to sadness to jealousy, sometimes on the same day.
Take time with your feelings when you are separating from your husband, and just let them be.
Write them down – this will help you process. Deal with anger constructively, such as through playing a sport or beating a pillow.
Let yourself be sad sometimes, and appreciate the happy times.
Be gentle and take your time – your feelings need to be felt and honored.
Bottom line
Separation takes emotional energy and resilience.
Use these tips to smooth your path and remember to take care of yourself and give yourself all the time you need to heal and make the best decision for you.
Share this article on
Want to have a happier, healthier marriage?
If you feel disconnected or frustrated about the state of your marriage but want to avoid separation and/or divorce, the marriage.com course meant for married couples is an excellent resource to help you overcome the most challenging aspects of being married.
Learn More On This Topic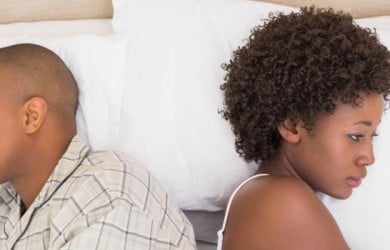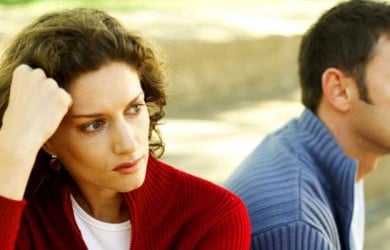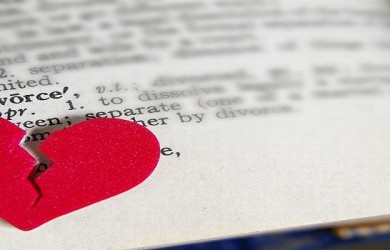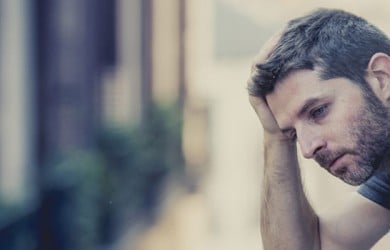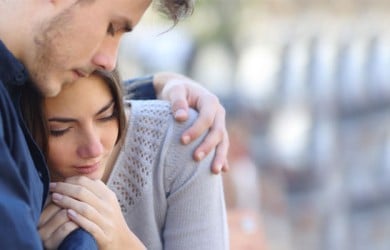 You May Also Like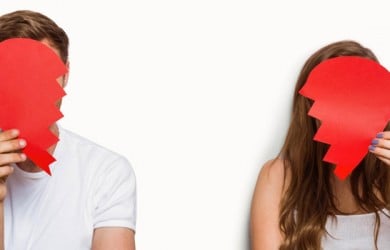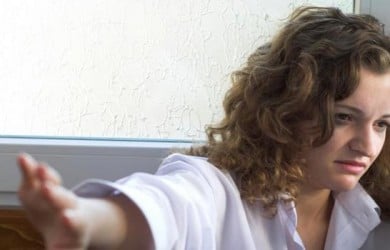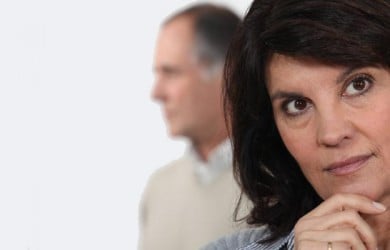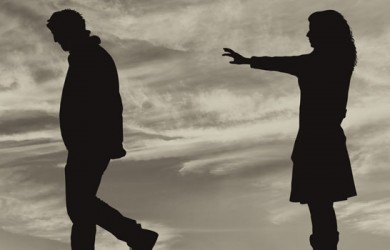 Popular Topics On Marriage Help