How to Build a Good Foundation Before Marriage: 21 Ways
Wondering how to build a good foundation before marriage? If you believe Hollywood or the music industry, you might think that love is the only thing you need to have a successful marriage.
But people and relationships are complex and even love needs a bit of help.
You have to look at the core components needed for a healthy long-term commitment and try to improve on those fronts. With continuous efforts in the areas mentioned in this article, your marriage will be able to weather any storm.
Related Reading: The 7 Best Characteristics of a Successful Marriage
The foundation of a good marriage
Depending on which framework or model you look up, you'll find details on various pillars, principles and core beliefs needed to build a strong marriage.
Of course, there's nothing wrong with any of them but if you want to boil it down to the basics, look no further than interpersonal trust and emotional maturity, as identified by researchers.
Being emotionally mature means being able to connect with our emotions without being overwhelmed by them. Emotionally mature people are open to other viewpoints and are more likely to avoid knee-jerk reactions which naturally hinder marital bliss.
We never know what's going on in someone else's mind, but with emotional maturity, we can manage our emotions so that we don't react unnecessarily. Building a good foundation before marriage starts with that base of emotional maturity; that way, you can be open and grow together.
10 signs you have the foundation of a good marriage
Even a great marriage and family foundation will have its trials and challenges throughout life. With emotional maturity, the following traits are easier to cultivate. The traits mentioned below will enable you to navigate your challenges together as a team:
1. Commitment
As UCLA psychologists describe, commitment is much more than just a statement. It means being willing to do the work during the tough times. So, working towards a good foundation before marriage means asking yourself if you're willing to sacrifice things, including being right?
2. Openness
You build a strong marriage with transparency. Secrets only seed doubt and anxiety and then resentment kicks in. The foundation of a good marriage also means being vulnerable. After all, if you can't be yourself, then why should anyone else be themselves around you?
3. Respect
Understanding how to build a good foundation before marriage means understanding what each person has to offer. If you can't feel equal then a lifelong marriage will be a tough road. You'll know in your gut pretty quickly, even before you solidify a relationship if you feel respected or not.
Related Reading: 10 Essential Tips to Foster Love and Respect in Your Marriage
4. Trust
Trust is a small word but it means so much and can be interpreted in so many ways, especially within marriages and family foundations. We often think that it refers to believing that someone will do what they intend to do.
In relationships, trust can become more abstract and more loaded with expectations, as studies show. But being able to depend on your partner is a common expectation that makes a marriage successful and healthy.
5. Honesty
Building your marriage to last means always telling each other the truth. There's also something about telling lies or keeping secrets that makes us miserable because we often obsess about them. So, start with the right approach and use honesty to build a strong marriage.
6. Priority
Prioritizing each other is key when considering how to build a good foundation before marriage. If you have more time for friends and family but none left to enjoy each other's company, you might lose out on marital bliss. Usually, one of you also may become resentful.
Related Reading: Relationship Problem: Not Making Your Relationship a Priority
7. Listening
There's a reason the Greek philosopher, Epictetus, has said that nature has given us one tongue and two ears so that we can hear twice as much as we speak. Not only does listening show your support and appreciation but it also encourages patience.
Ultimately, how to build a good foundation before marriage involves empathy. The best way to show that and to develop it as a skill is to listen. At the same time, you try to imagine your partner's viewpoint rather than just yours. You still give your opinions but with the right context.
8. Rituals
Building a solid foundation in a relationship often revolves around what habits you cultivate together. Ideally, these are symbolic and in some way show that you are a group or a team.
These rituals could be as simple as what time you have dinner together in the evening. And a 50-year review confirms that these positive rituals connect families and couples emotionally.
9. Nurture and intimacy
Intimacy is often the driver behind getting married and so it's important to keep it alive. Let's not forget that intimacy isn't just sexual in nature; it's also about sharing our feelings and fears.
We're being fully human and fully engaged with our partners such that we feel cared for. Without that, building a solid foundation in a relationship is going to be virtually impossible.
Related Reading: Going Beyond Love: How to Nurture True Intimacy in Relationships
10. Conflict resolution
Any relationship has its ups and downs and of course that includes marriage. That's why dealing with conflict is the foundation of a good marriage. Without it you risk getting lost in the never-ending cycle of anger and disappointment. That's not how to build a good foundation before marriage.
21 tips to build a foundation for marital bliss
If you're now worried about your marriage and wondering how to build a good foundation before marriage, here's a list for you to review. No matter how bleak things may look, there's always hope if you focus on the things mentioned here:
1. Communication
A key trait needed for building your marriage to last is communication. The good news is that this skill can be learned and developed. First, you can try using I statements more often to sound less aggressive and accusatory. Then, you can go ahead and state the facts about what you need.
Related Reading: The Importance Of Communication In Marriage
Check out this video for more communication tips for marriage:
2. Co-planning
How to build a good foundation before marriage means not going off in separate directions.
It might sound obvious but many of us cling to our independent goals from when we were single. Instead, you need to consider blending those goals with someone else's such that both your needs and dreams are met.
3. Teamwork
The foundation of a good marriage is strong teamwork. Just like for any team at work, you need open communication, decision-making processes and problem-solving skills. Most importantly, though, you need interpersonal skills and the ability to define your roles.
4. Aligned values
The basic beliefs that lie deep in our core govern our actions and decisions about life. These beliefs, or values, are what motivate you every day. So, the best way to solidify a relationship is by aligning your values.
Values can change throughout our lives, which means that they're not fixed. That's why the first step in how to build a good foundation before marriage is often to talk about your values. Then you'll understand where you're alike and where there are perhaps clashes to resolve.
5. Be yourself
Most of us are on our best behavior when we start a relationship and even marriage. There isn't necessarily anything wrong with that but you still need to show who you are as a whole person. You are much likely to build a strong marriage by being yourself from the start.
We all have our flaws, and the more comfortable you are with them, the more likely someone will stay for the long run. One way to do this is to share your fears and anxieties honestly. You might be surprised at how much your partner is then encouraged to open up too.
6. Talk about money
About a quarter of people get divorced because of financial disagreements, according to a survey carried out by CDFA. Of course, sometimes it's easy to blame the financial situation. Either way, money issues can cause immense stress, especially if one partner is thrifty and the other loves to spend it.
Discuss financial plans in advance so that there is a foundation for all subsequent decisions to take place. Be open and honest with each other about money matters even if it makes you uncomfortable initially.
7. Understand each other's differences
How to build a good foundation before marriage should always involve understanding each other. Fundamentally, if you step into a marriage expecting it to revolve around you, you're going to cause some tension, and vice versa.
You are bound to have differences, but learning how to navigate the differences separates successful marriages from unsuccessful ones.
8. Show appreciation
Gratitude is so easy to give and yet we often forget to do it. It can be a powerful catalyst for marital bliss though. Don't you just love it when someone notices the small things you do for them? Then, why not make your partner feel the same way.
Related Reading: 8 Ways to Show Appreciation to the Love of Your Life
9. Agree on expectations
Many couples expect each other to have mind-reading capabilities. Most people have experienced disappointment because their partner was unable to anticipate their needs and desires.
Remember, no person can read your mind. If you express your needs openly in front of your partner, they may work towards meeting them. They also might be able to anticipate your needs in the future this way.
10. Share your needs
We all need to be loved, valued, and nurtured, although there are different ways to meet those needs. It's important to remember that your partner can't meet all your needs but there are some that you need to share.
Start your lifelong marriage the way you intend to go on and talk about your expectations and needs honestly.
11. Talk about sex
Learning how to build a good foundation before marriage means being comfortable talking about what you enjoy sexually. Even if it's weird at first, it gets easier. You'll also connect more deeply and become more at ease.
Related Reading: How to Talk About Sex With Your Partner
12. Understand boundaries
Yes, the foundation of a good marriage is teamwork and connectivity. Nevertheless, you're also individuals who need to be independent. Establish healthy boundaries and respect them at all times.
Your spouse's emotional and physical boundaries should be respected and understood as they convey your love towards each other.
13. Social planning
We all have different social lives and that don't necessarily need to change when you get married. To avoid tension, how to build a good foundation before marriage should include talking about what you enjoy doing with friends and family.
14. Agree on family involvement
It is important to set boundaries with families to build a strong marriage, especially those who tend to be overly intrusive.
After marriage you might suddenly find yourself married to the whole family and not just your partner. So, make sure there are clear expectations about when to interact with the extended family.
15. Be open
Of course, this isn't always easy but it comes more naturally with practice. You might even consider sharing with your partner that you want to work on this aspect of communication. That way, you solidify a relationship by showing vulnerability and by learning together.
Related Reading: Open Communication In a Relationship: How to Make it Work
16. Forgive each other
We all make mistakes, including in marriage. That's why forgiveness is crucial if you consider how to build a good foundation before marriage. It's a skill that also takes patience but with time, you'll see that it helps you let go of negativity.
17. Grow together
Learning together as individuals and as a team is the foundation of a good marriage. Through this, you support each other's dreams and sense of worth. After all, we all need forgiveness to stay motivated so we can move forward in life.
18. Be curious
Looking at your partner as if it's the first time you fell in love will undoubtedly seal your marital bliss. Sadly, with time we can forget the positives and only focus on the negatives. Instead, use curiosity to keep learning about each other and your different viewpoints.
19. Give to each other
Research tells us that giving makes us happier. Giving is essential not just in marriages but it can improve your equation with your spouse significantly.
Happiness isn't about spending lots of money on our partners though. On the contrary, think about the small things that your partner would appreciate that no one else knows about.
20. Know each other
You need to know each other if you truly want to discover how to build a good foundation before marriage. Knowing each other means the good, the bad and the ugly. The more you know about each other's stress triggers, the better you can support each other.
Related Reading: 10 Things To Know About Each Other Before Marriage
21. Purpose
Last but not least, why are you getting married? This might sound like a strange question but many people fall into it for the wrong reasons. These range from societal pressure to the fear of being alone.
Purpose applies to most things in life. Without it, we simply drift or expect others to make us happy when happiness lies within. You matter both as an individual and a couple, and the right purpose will keep you motivated.
Conclusion
Marriage is one of those paths in life that comes with challenges and blissful moments. The more realistic you are about the commitment and self-awareness that marriage takes, the better equipped you'll be to experience how to build a good foundation before marriage.
Of course, you'll make mistakes but as long as you can forgive and grow together by sharing emotions and feelings, the more your relationship is likely to flourish.
Share this article on
Planning to get married?
Just engaged or contemplating marriage? Discover how to transition smoothly into the next phase of your relationship with Marriage.com's Pre-Marriage Course. Begin your incredible journey with this guide designed by experts and lay a strong foundation for your path of togetherness - forever!
More On This Topic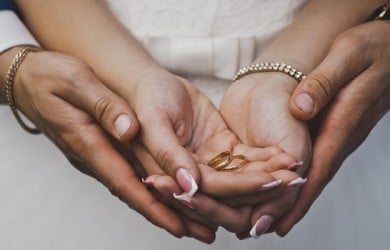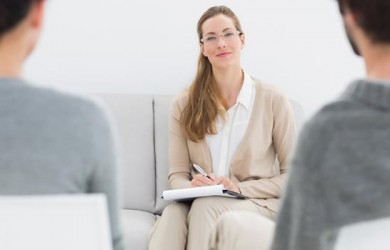 You May Also Like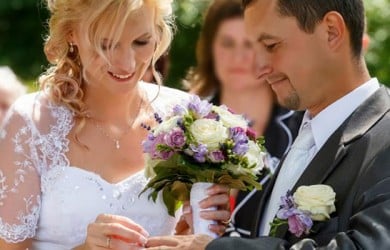 Popular Topics On Getting Married