Benefits of Therapy: 10 Reasons Why Seeing a Therapist Can Improve Your Life
Growing up, we realize the world is not made of unicorns and rainbows. As soon as we step into primary school, we have responsibilities. For most people, it doesn't end until we die.
If it's only about personal responsibilities, then most of the population can cope with it until life decides to throw curve balls. When things fall apart, the stress and the pressure can be difficult.
We turn to our friends and family for help, while others turn to professional therapists. Read on to learn more about the benefits of therapy.
How to start seeing a therapist
There are many reasons why people turn to a professional instead of their friends and family. The most common reason is that our friends or family can lend us an ear and give advice, but they aren't really trained to handle other people's problems. Most have their own lives and problems too.
They can offer us some time, doing their best without jeopardizing their responsibilities.
There are other reasons people choose to go to a therapist. Confidentiality, court order, and referrals, to name a few. For voluntary patients, selecting a good therapist is an important step when seeing a therapist for the first time.
Professional counselors adhere to different methodologies and schools of thought. By schools, it's not about where they got their degree, but a particular Psychological theory they follow.
It is also important for walk-in patients to like their therapist. A certain level of chemistry between the patient and the counselor increases trust and understanding. A high comfort level makes sessions meaningful, fruitful, and fun.
A lot of modern professionals offer free consultations. It helps them gauge the level of treatment necessary to help the patient. It also tells them if they can help at all. Most therapists specialize in a specific problem; they want to know if you need something they can treat.
How to open up to your therapist? Watch this video to know more.
Benefits of therapy: 10 reasons why seeing a therapist can improve your life
There are various benefits of therapy. Some of them include the following.
1. It is a safe space
A therapist can offer a safe place to discuss your feelings and guide you in resolving them. A smart and loving family member can also do that for you, but you may still not be able to open up completely due to the fear that they may tell someone close to them.
This is one of the most important reasons why therapy is important.
Related Reading: 

Creating Safe Spaces: Marriage During Pregnancy
2. They know how to get to the root of the problem
Professional counselors are also well-trained in getting to the bottom of the problem and teaching you how to prevent it from happening again. They have scientific, proven techniques and practices that only they can tell you.
Therapy benefits include being able to identify the real problem and work on making it better.
3. They can prescribe medicines
While good friends can play the role of a therapist to a great extent in some ways, they cannot replace a therapist. This is why you need to see one. Also, unless they are doctors themselves, they cannot issue medications if you need them.
Some problems cause mental and emotional breakdowns preventing a person from living a normal life. Only a licensed therapist can help with that. Moreover, if your condition requires medication, only a doctor can prescribe them to you.
4. A professional can help you avoid self-medication
What are the benefits of therapy?
Many people take antidepressants or anti-anxiety medicines to feel better without consulting a doctor. These medicines can harm your mental and physical health.
One of the key benefits of going to therapy is ensuring that you do not self-medicate. Maybe your condition does not require you to take any medicines and can be treated or treated with just therapy.
5. They are trained professionals
Other benefits of therapy are that a professional has plenty of training and experience helping a person with what they are going through.
Other people can rely on their own experience for advice. Still, only a counselor who does it daily can have a deep insight into the situation, especially when the patient has difficulty discussing it.
6. Your communication skills improve
One of the key benefits of therapy includes better communication skills. When you speak to a therapist, you learn ways and means to communicate better with people in your life.
You also learn to express yourself more freely and clearly, which can help avoid relationship or family troubles. This is one of the key ways how therapy helps you improve your life.
7. You learn conflict resolution
Why is therapy important?
Therapy can help you learn conflict resolution. You learn to understand the other person's point of view or where they are coming from. A simple understanding of this fact can help you avoid a lot of anger or conflict.
8. Treat mental health issues
Why is therapy helpful? What are the benefits of therapy for mental health?
If you have mental health issues that go past chronic anxiety or nervousness or just trouble coping, therapy can help you treat them. People with Social Anxiety, Generalized Anxiety Disorder, Clinical Depression, or other mental health issues may find benefits in therapy.
9. Therapy teaches you to find healthy support
Life can be challenging. However, we cannot always rely on our friends and family to lend a listening ear to us. Even if they do, they may need help to provide us with the right solutions.
When we only seek help or support from our loved ones, we may unknowingly give birth to an unhealthy coping cycle. Therapy teaches you to find healthy support. So when you find yourself spiraling again, you know what to do.
10. Identify and change patterns
Our negative thought patterns or unhealthy habits are where it all begins to go down. One of the most important benefits of therapy includes finding the means to identify these unhealthy patterns.
When we find ourselves in the same situation as before, with the help of therapy, we can identify what we did wrong and not repeat our behavior patterns. This helps us break free from the cycle and move towards a healthier mind.
Types of therapy
Therapy is quite an umbrella term. Usually, Psychotherapy, a form of therapy used to treat emotional or mental distress, is called therapy in a common person's language.
However, there are various types of therapy available around the world. These types of therapy can be used individually or coupled with another type, basis the problem.
To know more about the types of therapy, read here.
How to find the best marriage and family therapist
When it comes to finding the best marriage and family therapist, there are various factors you must consider.
These include –
The therapist's experience

with family or marriage therapy

The costs –

Therapy is expensive, and sometimes a professional may not be affordable for you and your family

Their proximity –

If the therapist is located in a different city, country, or even continent from you, they may not be accessible to you

Their availability basis your family/spouse –

Therapy is something you have to do with your family or spouse, and therefore, your schedules should be able to match
These are only some factors you must look at when trying to find the best marriage and family therapist.
When finding a marriage or family therapist, you can ask your friends or family for recommendations. It is one of the best ways to find a marriage or family therapist.
Seeing a therapist for anxiety
Anxiety is a broad term. It can range from anything between cold feet to a full-blown panic attack. Fear and anxiety manifest their ugly face in many ways, and dozens of adjectives describe them.
Depending on the person and how well they can handle it, anxiety attacks can stop the brain and body from doing anything. If a person is incapacitated due to stress, they can't fulfill their duties.
Bills will still come like clockwork, and more problems will pile up. The longer it goes on, the harder it will take to recover.
Anxiety is like a debt with compounding interest. The longer it stays in your pocket, the heavier it gets. The heavier it gets, the harder it is to throw away. A vicious circle.
A person in that situation feels trapped and helpless; it makes them lose hope and further exacerbates the problem. Only a professional will have the time, patience, and understanding to guide a person out of that situation.
Related Reading: 

Relationship Anxiety: Causes, Symptoms, Effects & Ways to Deal With It
Seeing a therapist after a breakup
One of the most common reasons a person breaks down with depression, anxiety, and other reasons is a bad breakup. Only people who truly care about their relationship and imagine a future with their partner will go through it. The pain and anger would not last very long if the relationship were purely physical.
Assuming that a person did lose their most important life investment, it takes a very strong person to pick themselves up from it and continue moving forward. Unfortunately, not everyone has that kind of fortitude.
Related Reading: 

How to Renew a Relationship After a Breakup
FAQs
Here are some frequently asked questions about therapy.
1. What therapy is best for relationships?
Couples therapy is an important tool to keep your relationship healthy. Whether you are dealing with relationship issues or want better communication and understanding to keep the relationship happy, couple's therapy can help.
Some forms of therapy that are best for relationships include but are not exclusive to –
Emotionally Focused Therapy

Imago Relationship Therapy

Narrative Therapy

Solution Focused Therapy

Cognitive Behavioral Therapy

Relational Life Therapy
2. What are the benefits of marital counseling?
The benefits of marriage therapy are many. Some of them include the following –
It helps you solve your marital troubles

It helps you communicate better with your spouse

It helps you express your needs in the relationship

It helps you become a better person

It helps you understand yourself better

It creates a safe space for you and your partner
A therapist will be your friend, counselor, cheerleader, doctor
Most people continue their close relationship with their therapist outside the paid sessions. Issues such as separation anxiety can happen again, which is why therapists and their patients keep in close contact to prevent a relapse.
There are also cases where they act like a love doctor to prevent falling in love with the wrong type of person again.
There is a saying that all you need in life is a good doctor, lawyer, and accountant. These days you also need a good therapist and the internet.
There may not have been any world wars in the past generations, but the demands on our daily life and fierce competition from our peers are enough for some people to break down.
Seeing a therapist can help anyone get back in the saddle and continue and contribute to society.
Share this article on
Want to have a happier, healthier marriage?
If you feel disconnected or frustrated about the state of your marriage but want to avoid separation and/or divorce, the marriage.com course meant for married couples is an excellent resource to help you overcome the most challenging aspects of being married.
Learn More On This Topic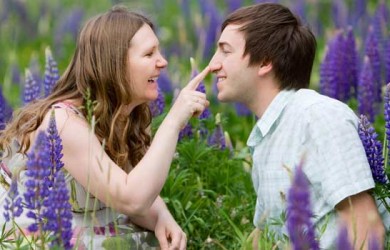 You May Also Like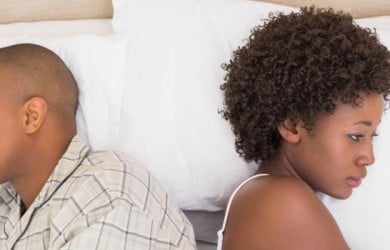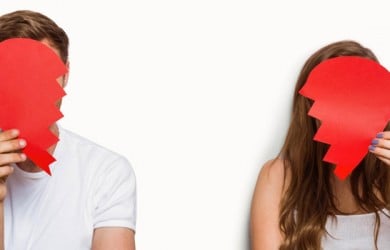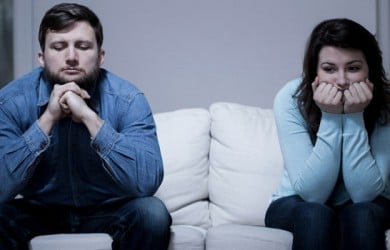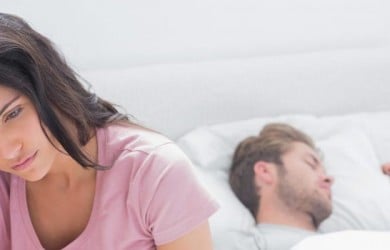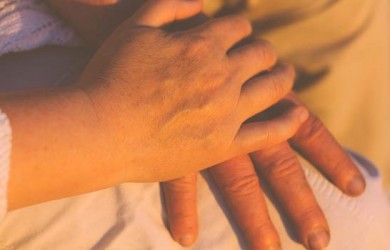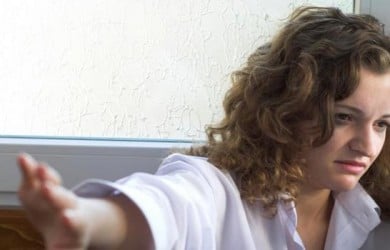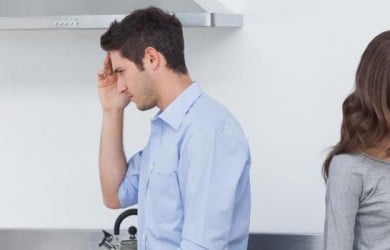 Popular Topics On Marriage Help